Natuzzi Editions Living Room Furniture
When you buy furniture for your living room, you want to make sure that you select a sofa that will stand the test of time. Chances are your living room sofa well get a lot of wear and tear, so it is important to think about the construction of the sofa as well as the style and the price. It makes sense to go with a well-known, name brand furniture manufacturer that offers a warranty so you can rest easy knowing that your sofa will hold up to use.
Here are some tips for buying a sofa that will last:
1. Pick a Sofa with a Sturdy Frame

Ashley Furniture Karis Mocha Sofa

Just because you love the style and the sofa is the right size for your room, it does not necessarily mean that it is well constructed. It is a good idea to make your purchase from a reputable furniture retailer that carries name brands. Find out what is going on beneath the upholstery by asking the right questions.

You should know if the frame is made of 100% hardwood and even better if it is constructed of kiln-dried hardwood. Make sure the frame is not made of softwood or metal. Check the joints to see if they are sturdy. The best joints are made with wooden dowels, corner blocks with extra glue and nails, and metal screws or brackets.

2. Check Out the Cushions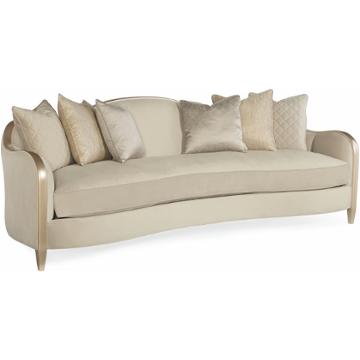 Schnadig Furniture Adela Sofa

The cushions affect the comfort of the sofa, not to mention the price and quality. While 100% down filling is the most luxurious option, the majority of cushions have a polyurethane foam core. If you do go with down cushions, which are exceptionally soft, remember that you will have to "plump" them after you sit to get them back to their original shape. Many manufacturers offer cushions that are 60% feathers and 40% down.

Other cushion options are HR (high resilience) foam with a layer of down or conventional foam with polyester batting. You should probably stay away from cushions with just a poly foam core that is featured in cheaply made sofas.

3. Choose Durable Fabric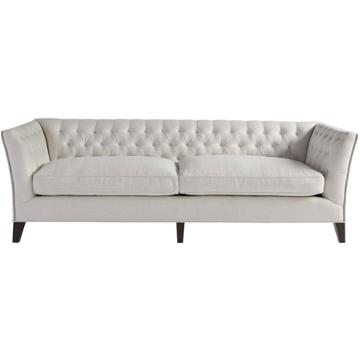 Universal Furniture Duncan Sofa

When you choose the fabric for your upholstered sofa, make sure you are investing in a durable fabric that will be able to withstand use day after day. Some manufacturers like Universal Furniture offer performance fabrics that allow you to have trendy light colors that will last. Cotton blends, leather, and wool are good fabric choices, especially if you are decorating with neutral colors that won't go out of style.

Name Brands at Discount Prices
Find a huge selection of name brand sofas at discount prices at Home Living Furniture in central New Jersey. Visit the showrooms in Howell and Middletown, or shop online at homelivingfurniture.com.