Vaughn Basset Affinity Dark Roast Bedroom Set
People are staying home more these days and when they look around the bedroom, they often notice that it can use some updating and excitement. The easiest way to add interesting touches and give new life to the bedroom is to bring in a distinctive accent piece. Accent furniture can add the drama you crave while serving a useful purpose.
Here are some beautiful accent pieces that can give your bedroom that "wow factor" you are looking for.
The Armoire


ART Furniture Old World Armoire
A beautiful armoire is a perfect addition to a bedroom to add extra storage. Even if you have a contemporary home, you can mix it up with an elaborate Old World style for contrast and interest. In recent years, the armoire has been repurposed for a bedroom TV that can be hidden behind closed doors when it is not in use.
The Vanity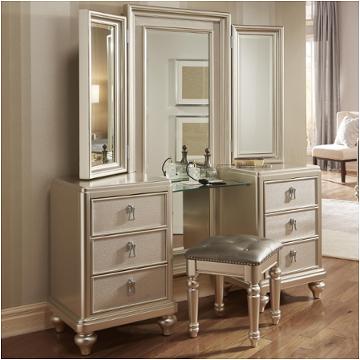 Samuel Lawrence Furniture Diva Vanity Dresser
Imagine keeping all of your cosmetics together in one place. A glamorous bedroom vanity is a perfect spot to get ready for a busy day. The right vanity can evoke the feeling of Hollywood in its heyday during the Golden age of Tinseltown and make you feel like a movie star. Vanities for the bedroom come in many styles and colors.
Ashley Furniture Accent Mirror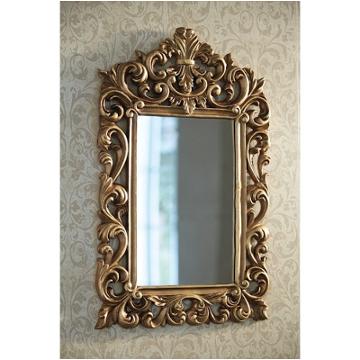 Ashley Furniture Accent Mirror
A mirror is a must have for the bedroom, so much so that many bedroom sets come with a matching mirror for placement above the dresser. However, an additional accent mirror like a standing mirror or a distinctive wall mirror can bring style to the bedroom and make it look larger while providing you with the satisfaction that you look perfect to greet the new day.
The Bed Bench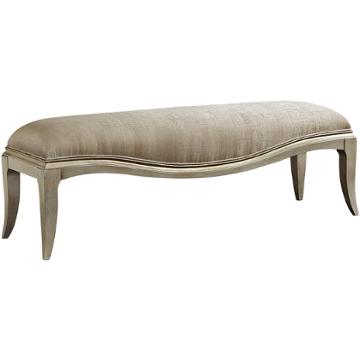 ART Furniture Starlite Bed Bench
True to the intentions of an accent piece, the bed bench adds pizzazz while also adding a function in the bedroom. Placed at the foot of the bed, the bed bench can attract attention as an artistic item while providing a convenient place for comforters when they are not in use. You can also use your bed bench to get dressed and put on shoes.
Discount Bedroom Accent Furniture

Shoppers looking for stylish, affordable accent furniture for the bedroom will find discount prices on name-brand furniture collections online and at Home Living Furniture stores. Visit the showrooms in Howell and Middletown, central New Jersey, or shop online at the virtual store. Home Living Furniture offers a one-stop-shop experience for busy shoppers with furniture collections for every room in the house.
Look for weekly sales and promotions for the best prices. For further information about Home Living Furniture in Howell and to shop online, visit homelivingfurniture.com.