There's nothing quite like receiving a homemade gift. Knowing the gift giver put time and effort into creating something for you will always be super special. Now you can pass that feeling on with these flavoured salt recipes.
Gourmet salts or flavour infused salts will take your meals from bland to fab. Better yet, these salts make for excellent gifts. So, whether you're looking for a Christmas gift idea, teacher gift idea, or even a gift idea for foodies, this is one easy homemade gift that will always be a winner. Let's get started!
Related article: Make your own luxe milk bath salts
Related article: DIY beeswax wraps: Make your own beeswax food wraps that work!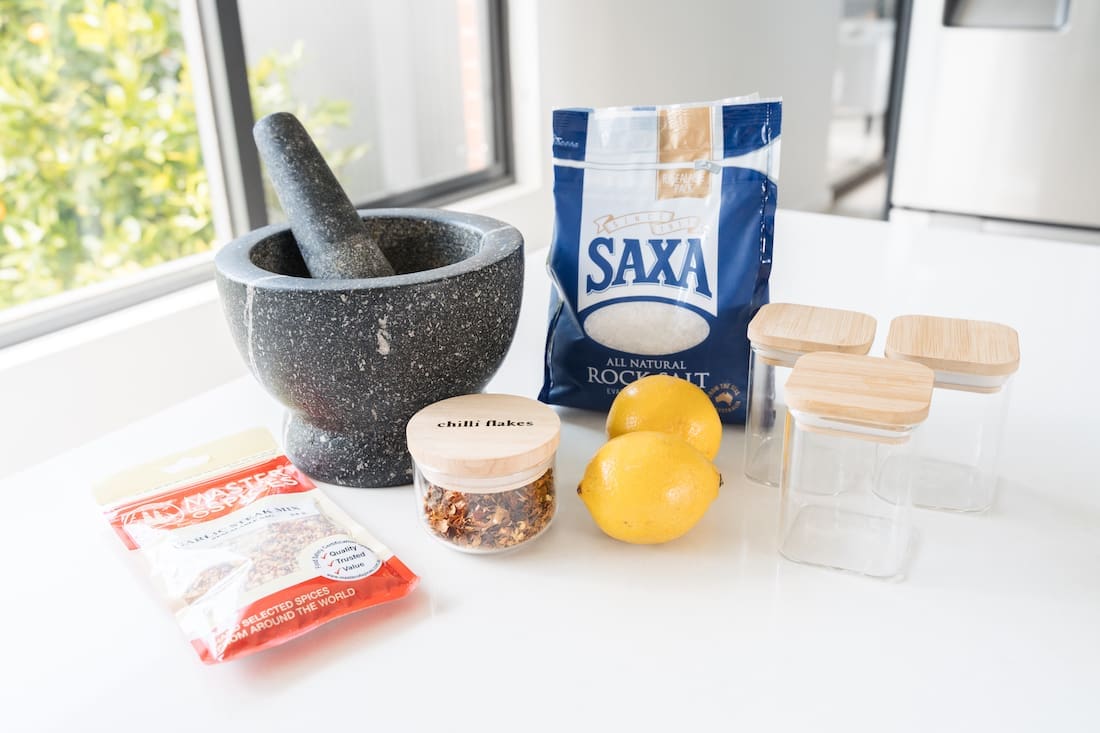 Items you will need:
Rock salts or salt flakes
Flavouring(s) of choice (we went with lemon zest, chilli flakes and garlic steak mix)
Mortar and pestle
Cute containers/jars to present the salt in
The best part of this recipes is it's so customisable. You're only limited by your favourite flavours and imagination. Think basil, garlic or even red wine flavoured salts — the options are endless. We've listed some of our favourite flavour combos below!
If you're considering fresh ingredients that have moisture, such as lemon zest, you'll need to bake the salts in the oven as we do with the lemon.
Flavour ideas for DIY gourmet salts:
Garlic steak and chilli flakes
Basil
Lemon
Garlic
Lemon and thyme
Chicken stock and thyme
Raspberry and lime
Lemon and pepper
Red wine and rosemary
Fennel and lemon
Chilli and mango.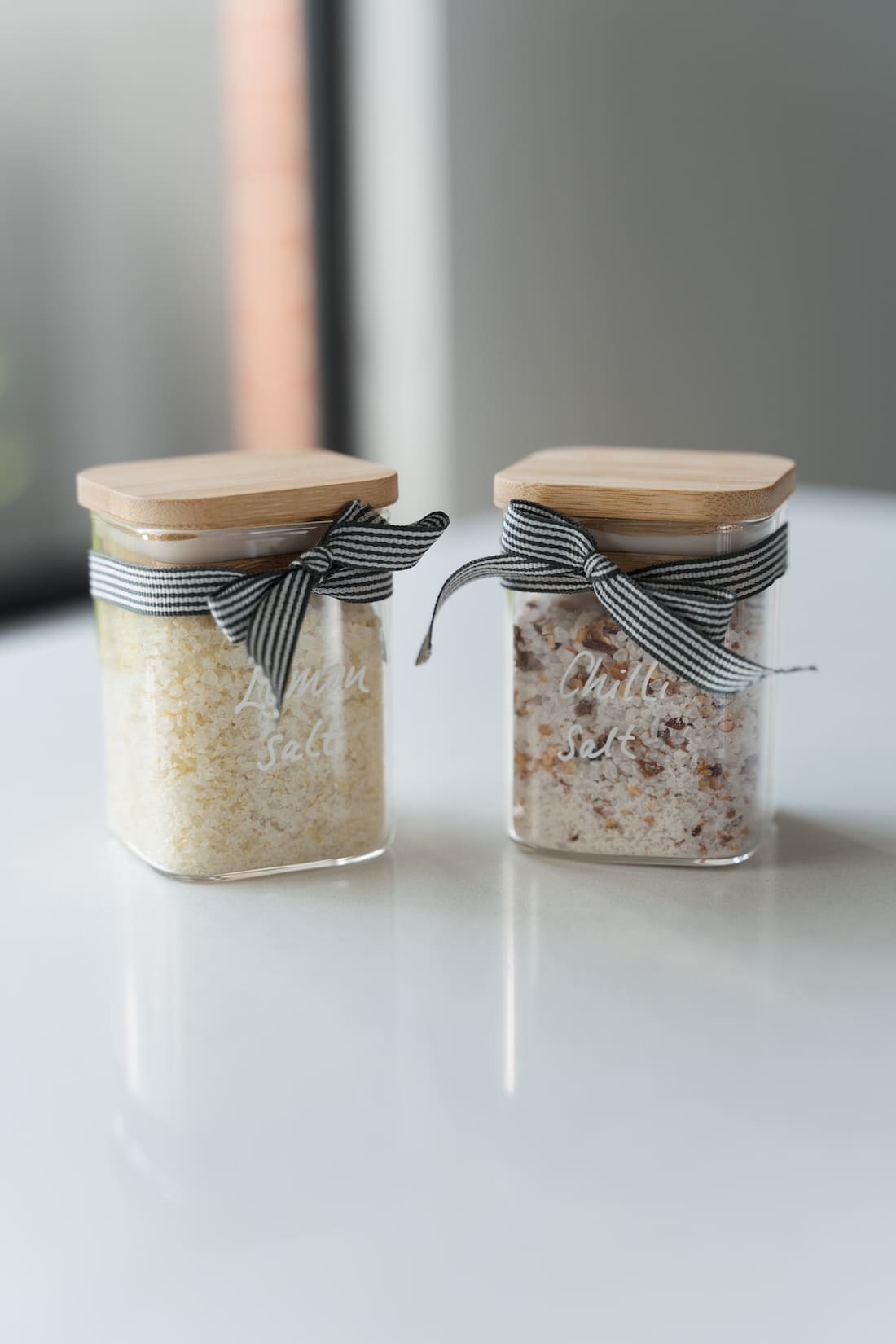 Steps:
1. Use the mortar and pestle to grind the rock salt finer.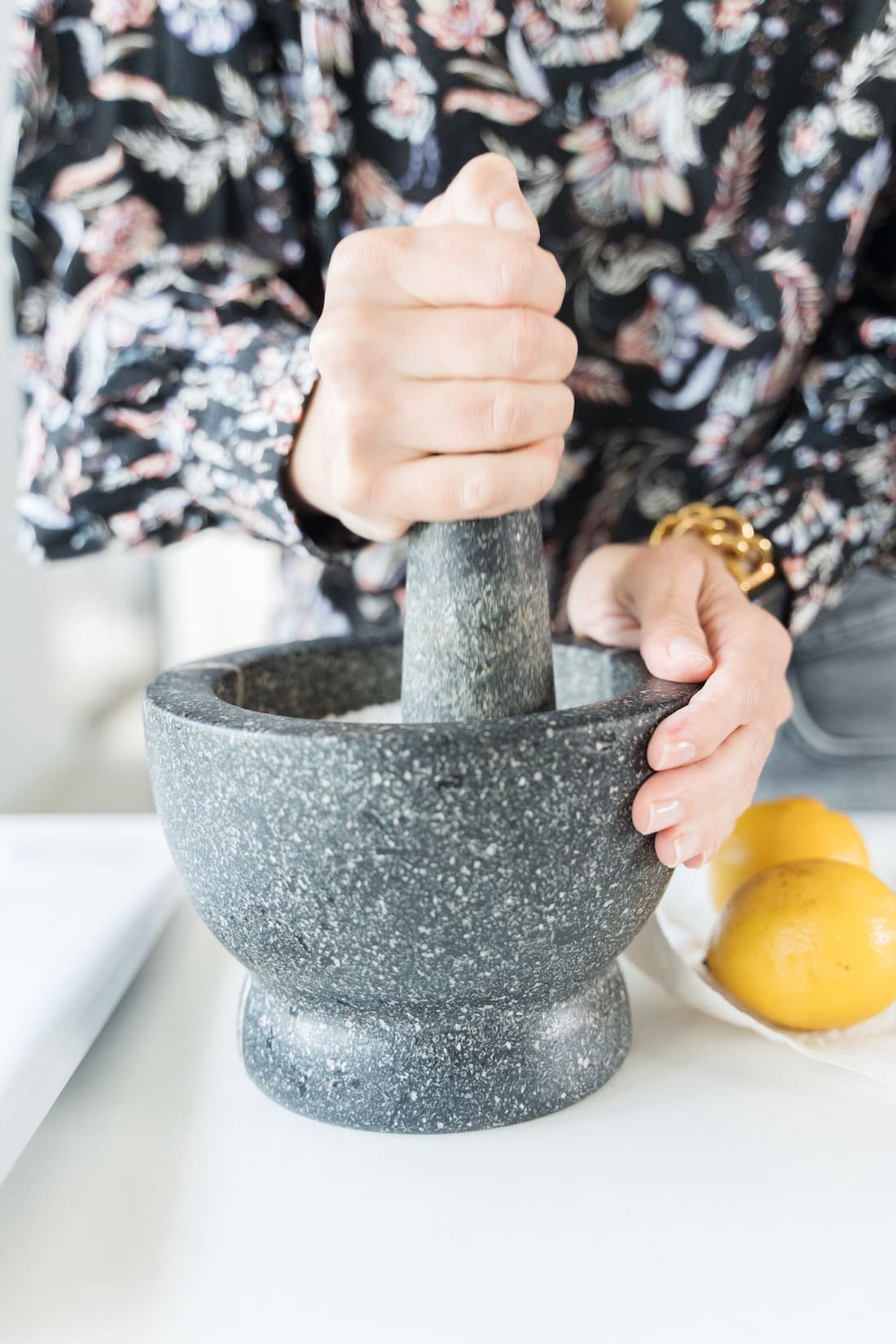 2. Add any dried herbs or spices directly to the salt in the mortar. I used the chilli flakes but you can get creative creating any flavour combination you like. Grind slightly until combined.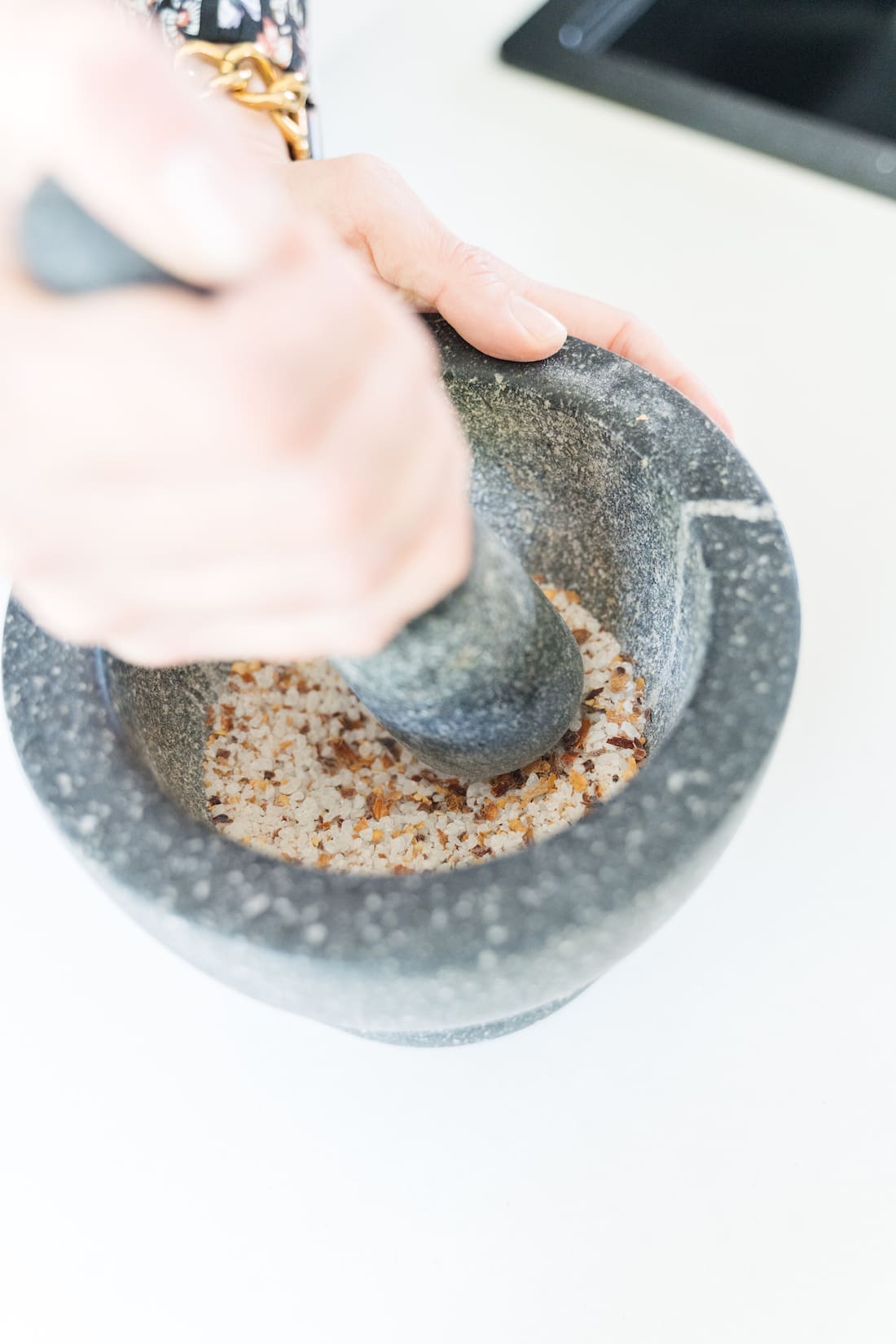 3. If you want to use fresh ingredients, such as lemon zest or fresh herbs, an added step is to bake your salts to remove moisture. To dehydrate these ingredients, place your flavour infused salts onto a baking tray and bake in the oven at 95 degrees for 45 minutes. Then leave to cool.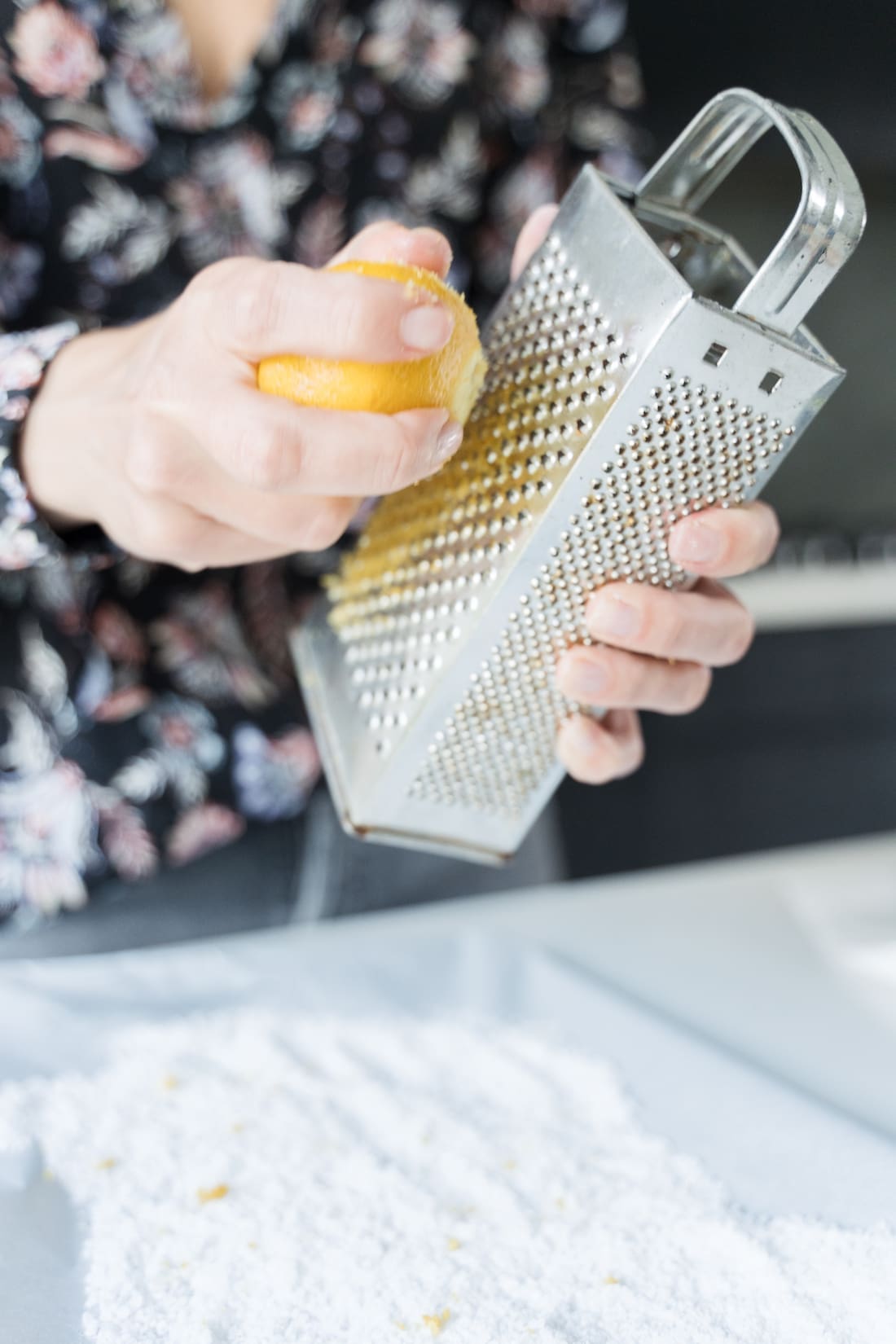 4. The final step is to transfer your flavour-infused salts into containers. Use a marker pen or create custom vinyl labels to write the flavour or a sweet message. You can also decorate the jars with ribbon and trims to make them extra special!
We hope you liked these flavoured salt recipes. Are you going to try these combos or what flavour will you create? We'd love to hear your thoughts in the comment section below!