It's no secret we love fresh flowers in the home! Not only do they smell amazing, they also add colour and life. And one of our all-time favourite flowers has to be hydrangeas. Available in so many colours, those big pom pom blooms make our hearts sing!
Regardless of the variety, let us share with you florist-approved tips to help make your hydrangeas last longer. Because these gorgeous flowers don't come cheap! So keep on reading for all our tips and tricks to get the most out of your hydrangeas.
Related article: Extend the life of your flowers with these tips!
Related article: 7 of the prettiest pink plants you'll want in your home
1. Put them in water straight away
The longer hydrangeas are out of water, the more their longevity is impacted.
The best thing you can do for your hydrangeas is ensure they spend as much time in water as possible. This includes placing the flowers into a vessel with cold water as soon as you get home. Try to avoid to going on any errands or leaving them in the car, especially if it's a warm day.
2. Cut the stems upwards
With the word 'hydra' meaning water in the name, hydrangeas are recognised as being water guzzlers. They need to take in more water than most cut flowers.
To help make this process easier, we recommend making a 3cm upward cut in the bottom of each stem. Sounds weird but our florist showed us how to do this so we swear it's legit! Watch the video above to see how it's done. Essentially, this trick allows hydrangeas to take in more water and keep them looking fresher for longer.
3. Trim the stems regularly
Although it's recommended you trim the stems before you place them in the vase, you should also trim your stems regularly. Trimming hydrangea stems every 3 days will help prevent blockages on the stems and extend the life of these statement flowers for up to 3 weeks!
Also ensure that you are removing any leaves that sit below the waterline as you go. These leaves are often a great source of bacteria, leading to mould which shortens the lifespan of your hydrangeas.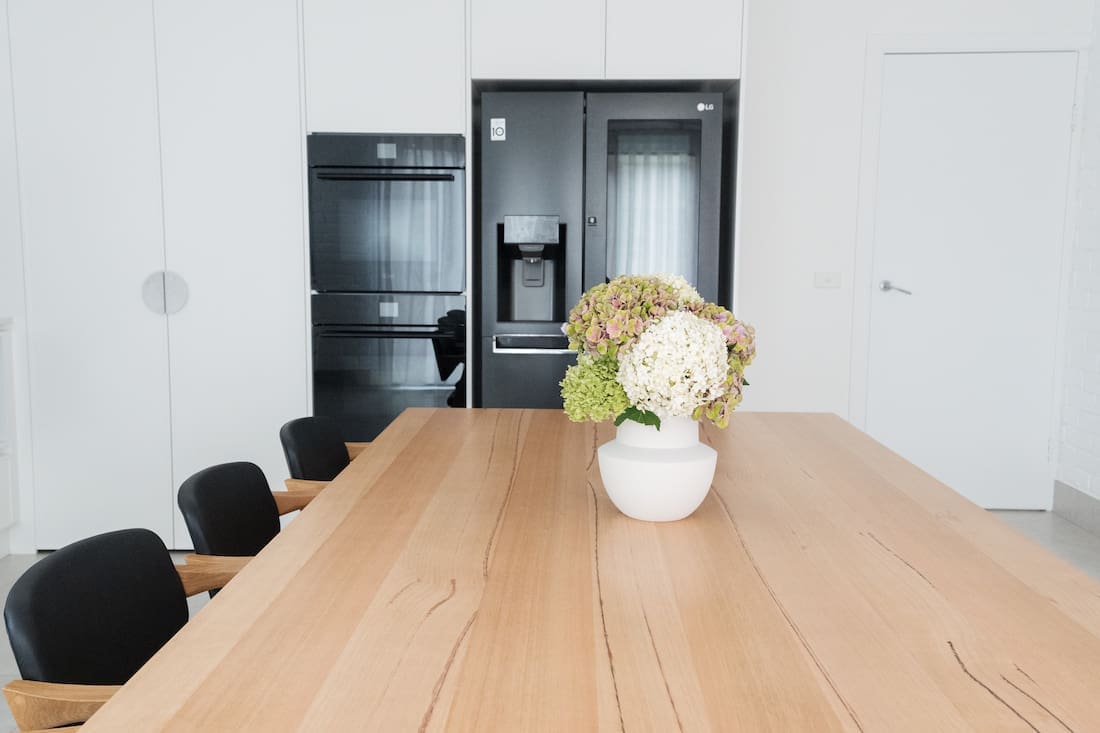 4. Use high quality flower food
Hydrangeas certainly are drama queens so sometimes they need that something extra. As such, you should use high quality flower food to compensate for the lack of nutrients normally provided by soil. Generally, good florists will provide a sachet of plant food that you can add to the water or use our DIY flower food recipe from this article and make your own.
Essentially to make your flower food, simply mix 1 teaspoon of raw sugar and 1 teaspoon of household bleach into the water. This recipe helps to keep the water clean and aids the flowers to drink.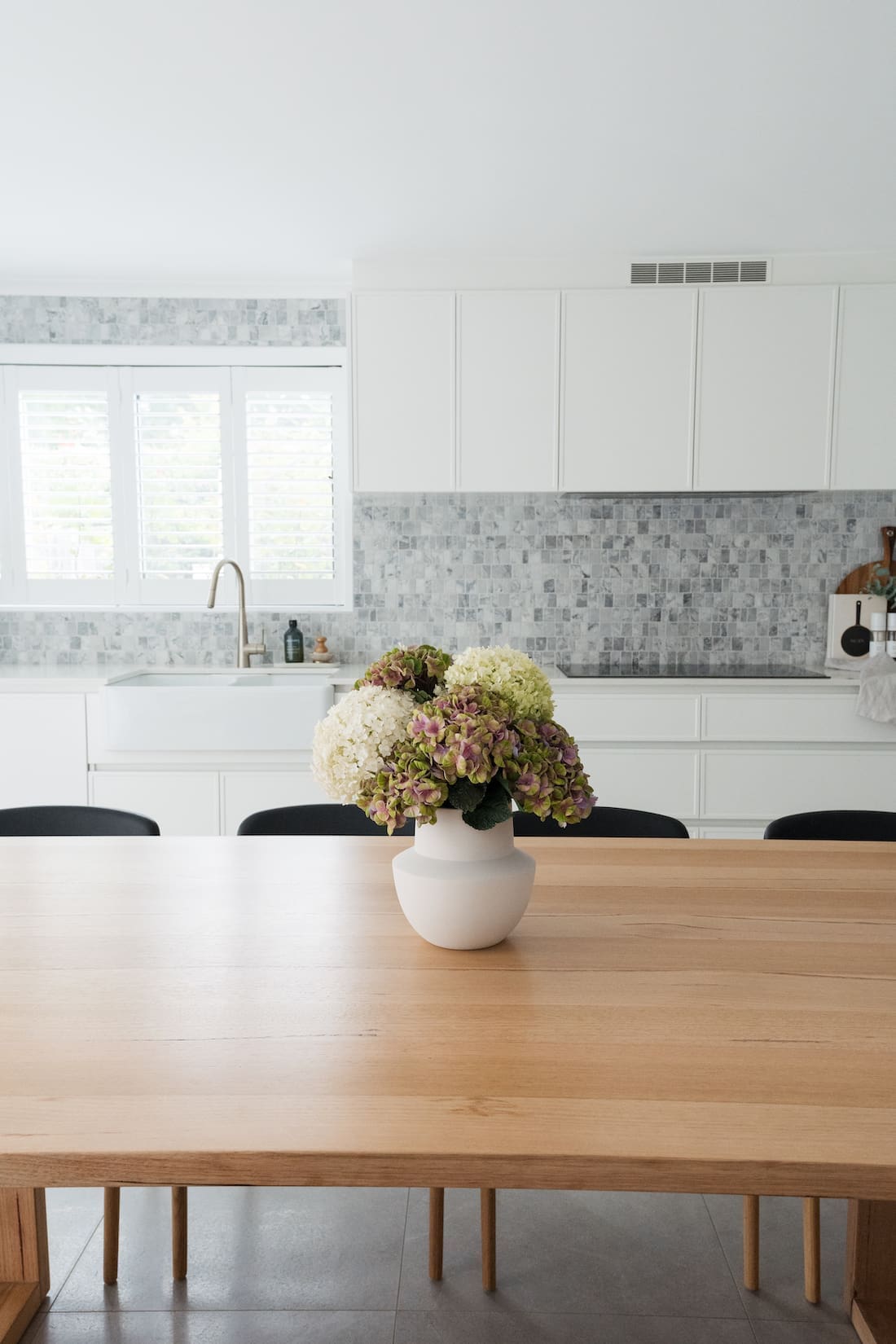 5. Dunk the hydrangeas
Whether your hydrangeas are just starting to look wilted, or you accidentally left them in the car a little too long, dunk the hydrangea heads into a bucket or sink of cool water. Allow them to soak for 15-30 minutes before placing them into a vase with fresh water. The flowers will absorb water through their petals while having the cold bath and emerge looking fabulous once again!
We hope these florist approved tips to making your hydrangeas last longer help you get the most out of your next floral arrangement. For more general tips to extend the life of your flowers, read this article here. Do you have any hydrangea care tips or hacks you'd like to share? We'd love to hear about them in the comment section below!