Bernhardt Furniture Living Room Collections
It's that time of the year when we come out of the hibernation of winter and look forward to enjoying warmer weather. Spring cleaning is a daunting but necessary ritual to get rid of clutter and get organized. Clutter is the result of an active and interesting life. But it makes sense to take stock and get rid of things you don't use, stow things you use infrequently and store things nearby that you need to keep handy.
Start with Trash
Look around and put things aside that you don't use. Well-worn items that are not worth saving can go directly in the trash. Make sure you separate the recyclables and shred any files that contain personal information. Commonly recycled materials include metal, paper, glass and plastic.
Identify Giveaways
You may have items that are still usable but that your family no longer needs. Hand-me-down clothing, books, toys and athletic equipment are often appreciated by family and friends. if not, donate these items to charity or think about selling them in a yard sale.
Stow Seasonal Items

Universal Furniture Summer Hill French Gray Buffet
It makes no sense to keep seasonal clothing and decorations nearby if you will not be using them for several months or longer. You really do not need to keep gloves, boots and heavy jackets around now that spring is here. The same goes for winter holiday decorations. For seasonal items that you can stow away, the key is to keep track of where they are so you can put your hands on the items when you need them.
Have Adequate Storage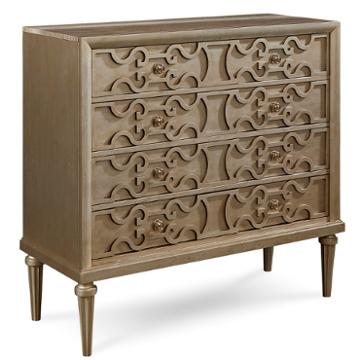 ART Furniture Morrissey Collen Media Chest
Look around and think about where you will be putting the items that you need to keep handy but not necessarily within view. Keep in mind the old adage that everything should have a place. If you don't have enough storage pieces, that is easier said than done.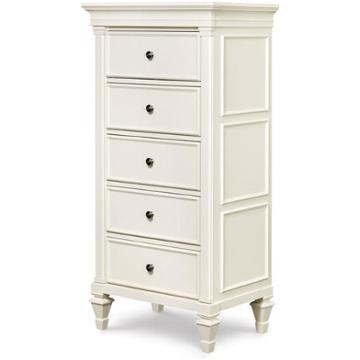 Magnussen Home Furniture Ashby Lingerie Chest
When you need extra storage, think about adding an accent cabinet, a bookcase, a hutch above a desk or another piece of furniture that can help you clear the clutter and get your home ready for spring. You might be surprised at how much style a beautiful accent piece can add to your home while providing much-needed storage space.
Ashley Furniture at Discount Prices
Find a huge selection of beautiful name-brand furniture at Home Living Furniture in central New Jersey. Choose chests, cabinets, buffets and other accent pieces to store your belongings and keep things organized. Visit the Howell and Middletown locations or shop online at the virtual store. Home Living Furniture offers discount prices every day along with weekly promotions and sales.
For further information about Home Living Furniture and to shop online, visit homelivingfurniture.com.