If there's one thing we're seeing a lot of this Christmas, it's dried orange slices! Actually, all dehydrated citrus slices seem to be trending and they're being used on everything from gift wrap to cocktail garnishes. Because our dried orange slice tutorial is trending again, we thought we'd share all of the best orange slice uses this festive season to help you spruce up your home and food!
Related article: DIY dried orange slice tutorial: How to dehydrate citrus fruits in your oven
Related article: Decorating your entry for Christmas: 6 ways to bring festive cheer to your entryway
How to make dried orange slices:
Watch this quick video to see how easy it is to DIY your own dried orange slices or follow all the steps on our DIY tutorial here.
1. Garlands
Easily one of the most common dried orange slice uses is to create a Christmas garland. While some use orange slices on their own, you can also find impressive garlands that incorporate greenery, timber beads or other natural accents.
Below is just one example from a reader (Cheyenne of The Little Flame Co) who used our tutorial to make this stunning orange slice garland over her fireplace.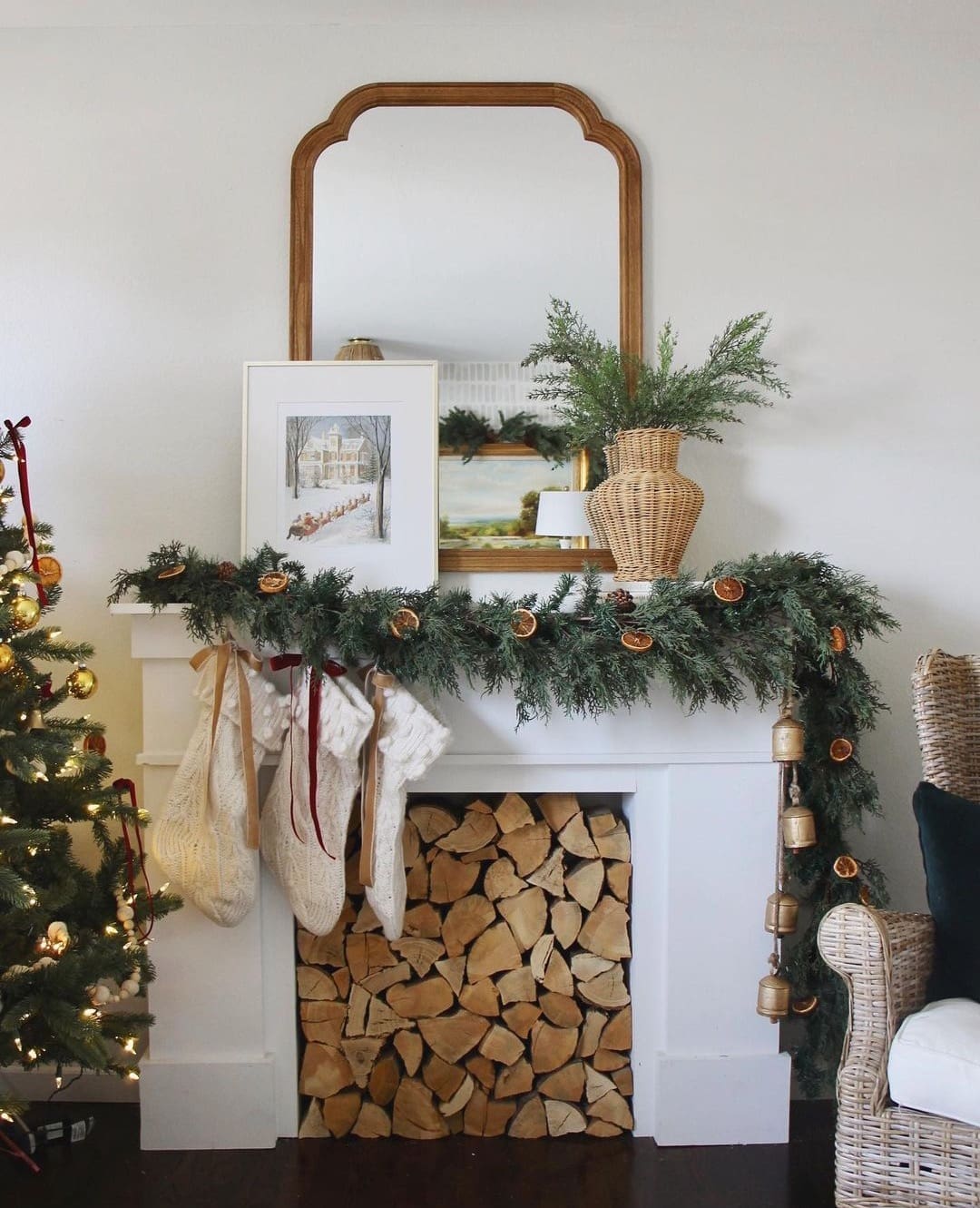 2. Garnish
Not only do they look fab, dried orange slices are also edible! So don't be afraid to sprinkle a few on your grazing board, dress up any drink, or decorate a cake. It's the perfect festive garnish!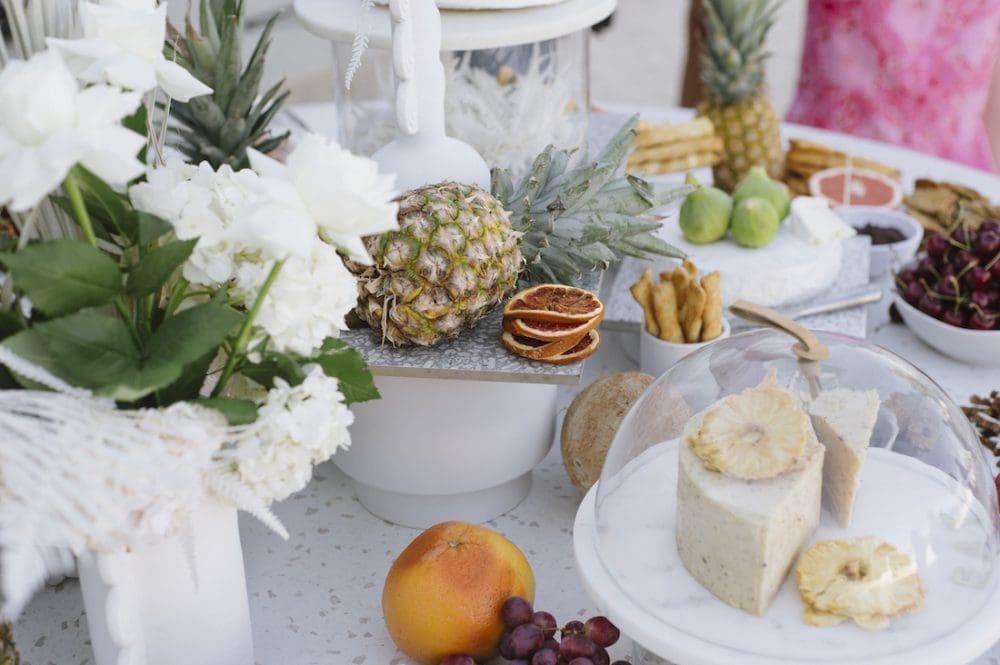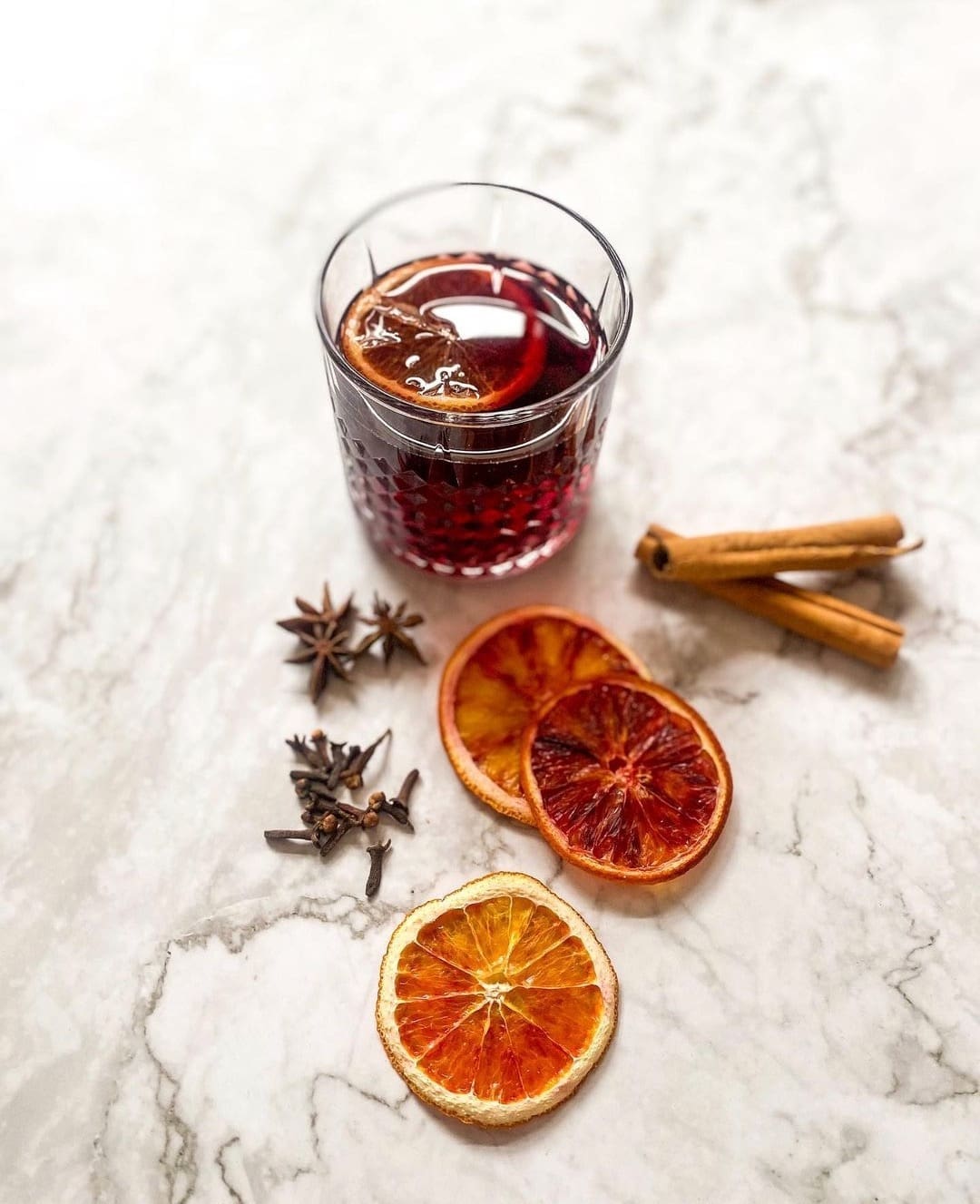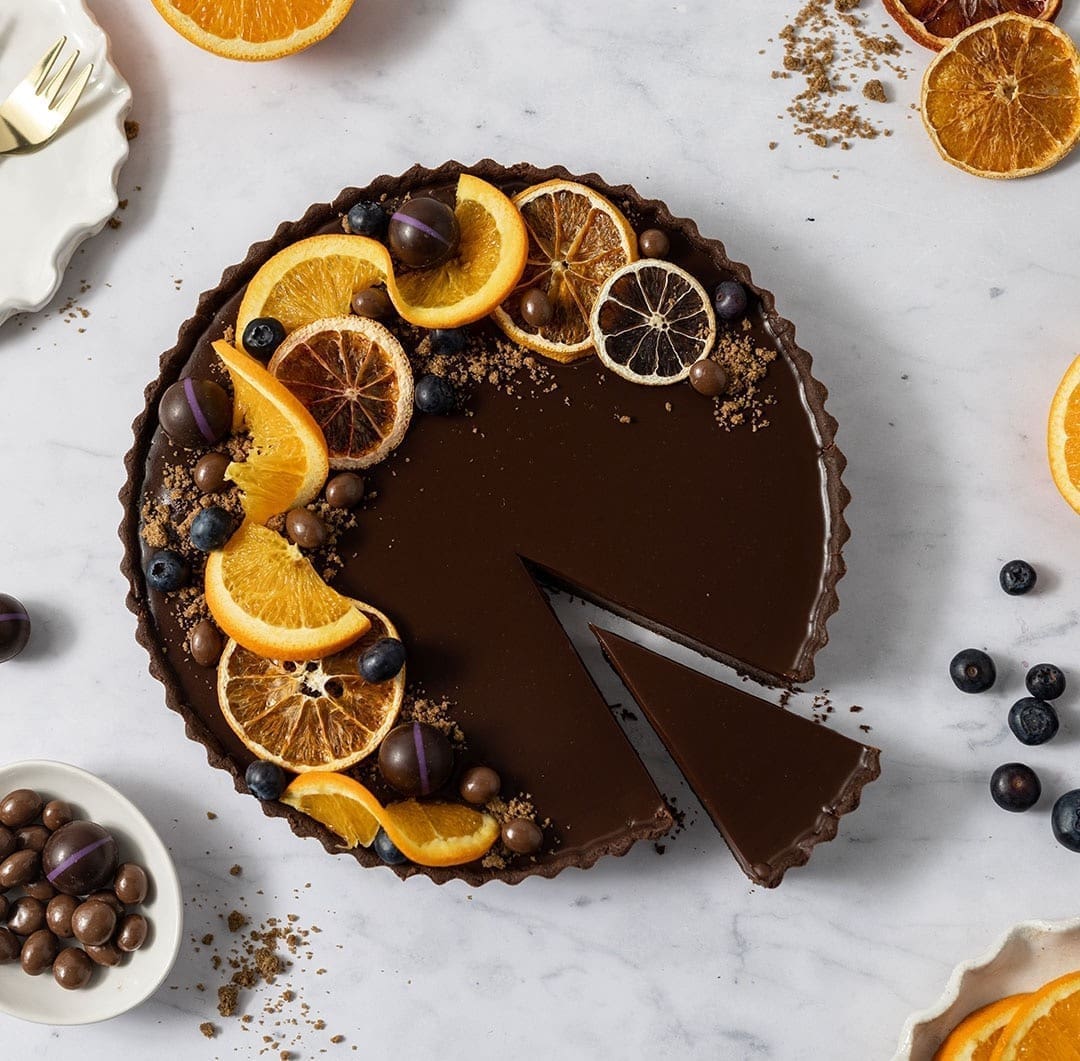 3. Dipped in chocolate
Speaking of snacking on dried orange slices, one way to elevate them is to dip these slices into chocolate. Yvette from @thestylistsplash put her own spin on our dried orange tutorial by dipping the orange slices in chocolate. You could also add something extra, like sprinkles of salt or crushed candy cane. Give as a gift or keep them for yourself 😉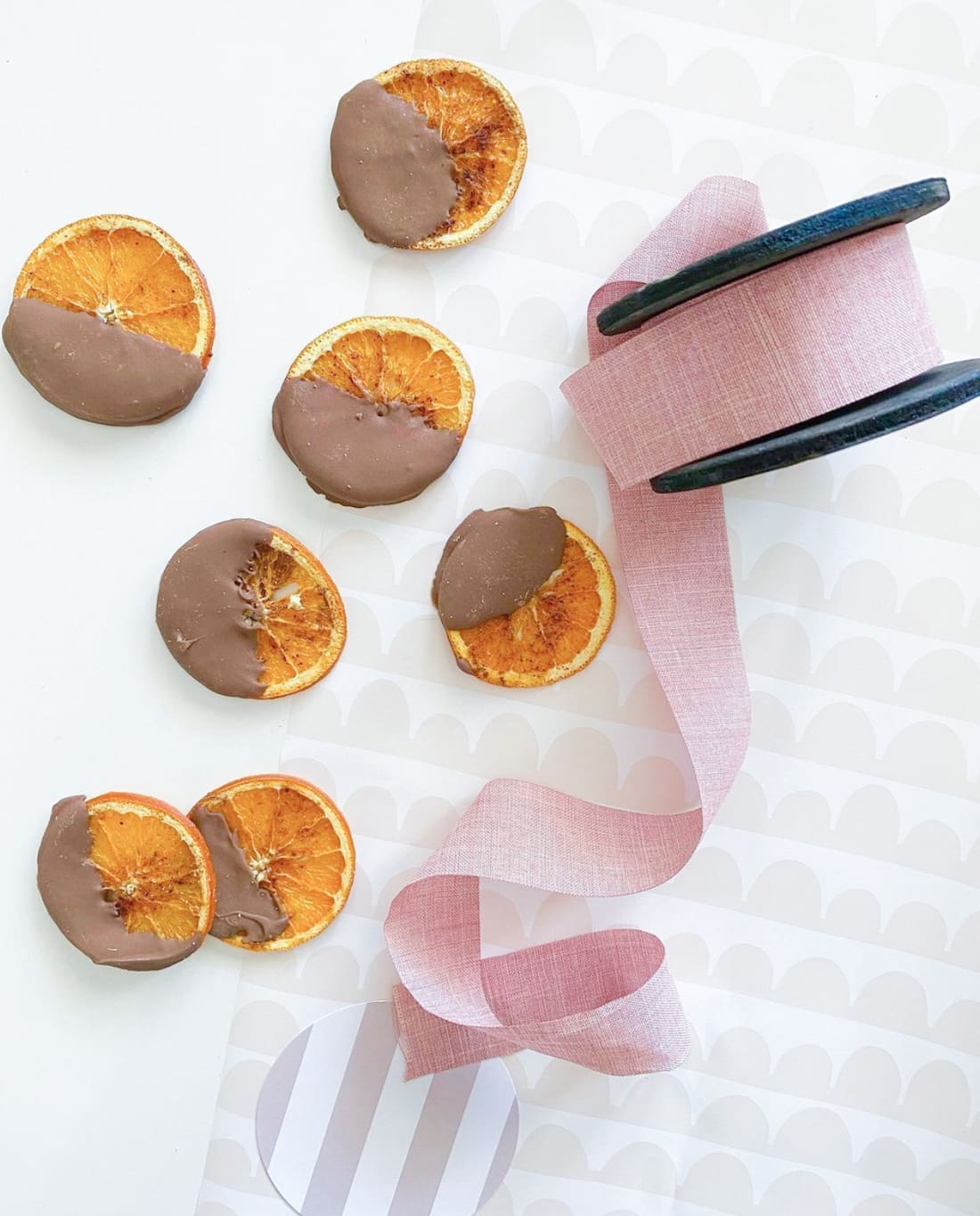 4. Wreaths
Going hand-in-hand with garlands, wreaths are an incredibly popular decor piece incorporating dried orange slices. Not only do the slices add a gorgeous pop of colour to the often traditional green and red wreaths, but they smell amazing alongside other wreath favourites like cinnamon, pine and eucalyptus leaves.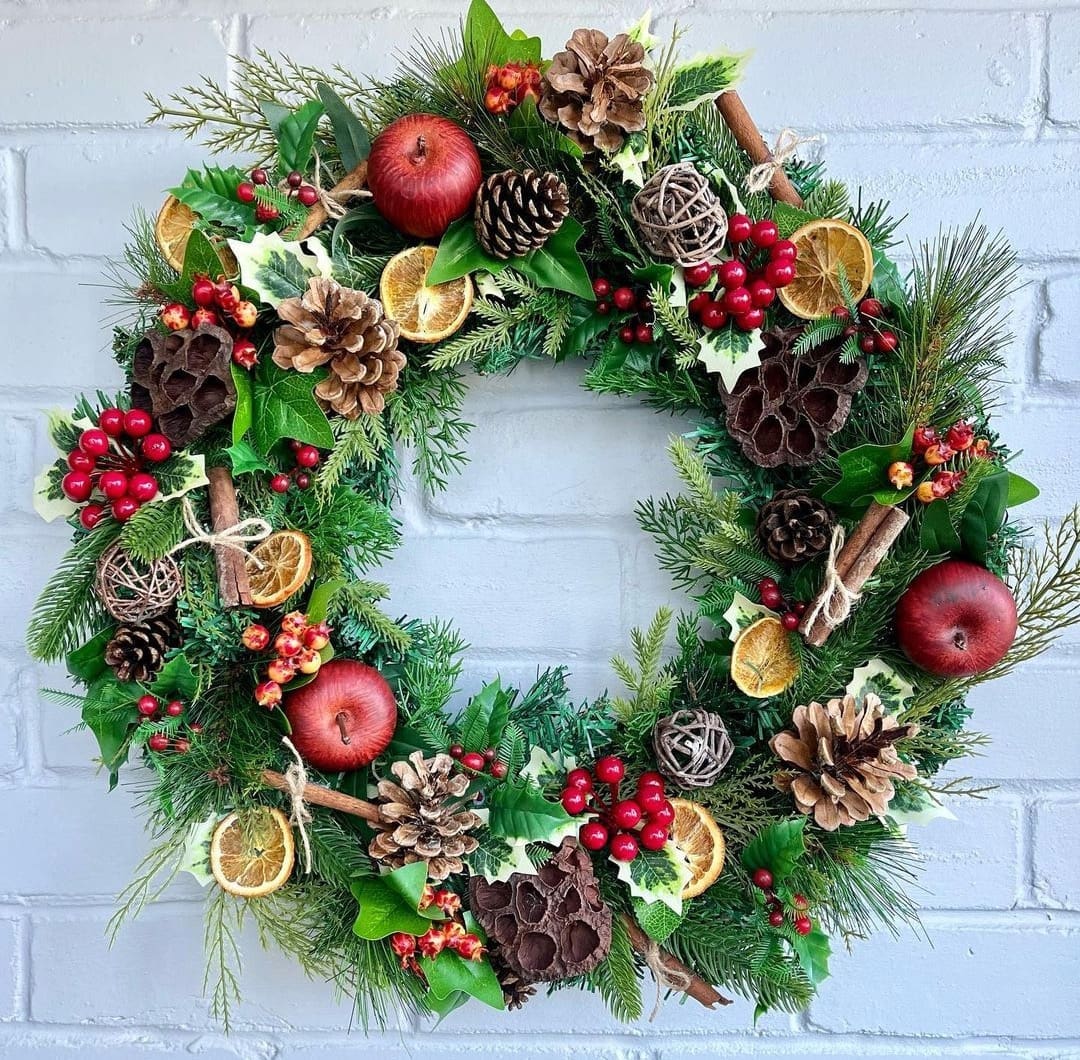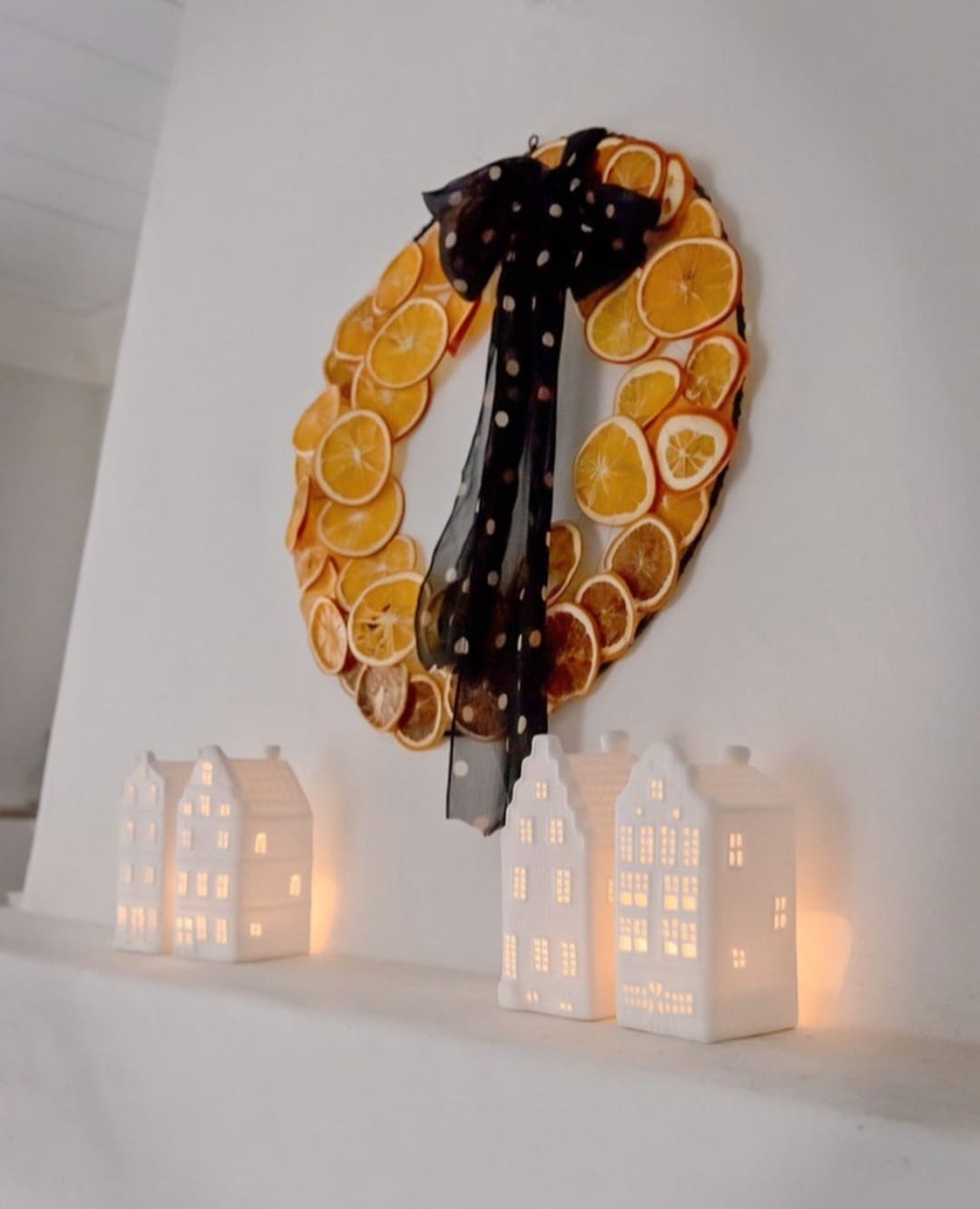 5. Simmer kit
There's something so Christmassy about the scent of citrus, cinnamon and other spices wafting through your home. One of our favourite ways to make your home smell like Christmas is to make a stovetop simmer kit. Super fragrant and good for a week of reheating, simmer kits are an easy way to get your home smelling festive.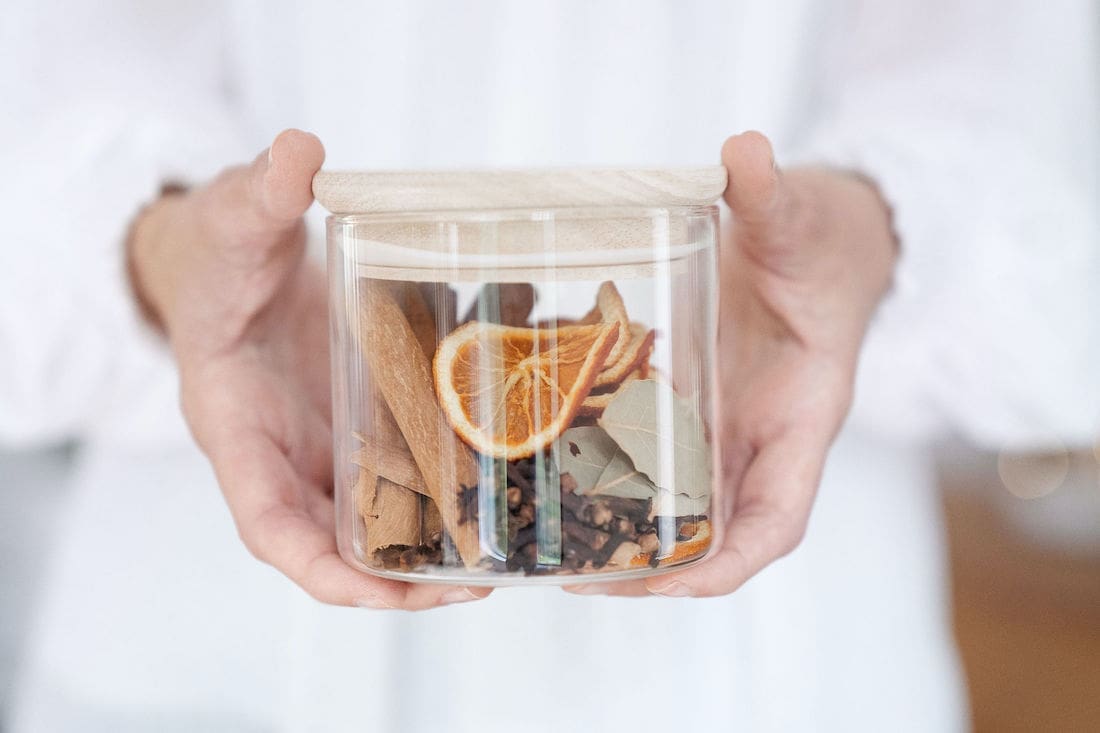 6. Gift decor
Go the extra mile with your gift wrapping this Christmas by using dried orange slices. They serve as an excellent, low-waste gift wrap alternative to plastic decorations. Plus, they're one of the most cheap and cheerful ways to dress up your Christmas gift wrap!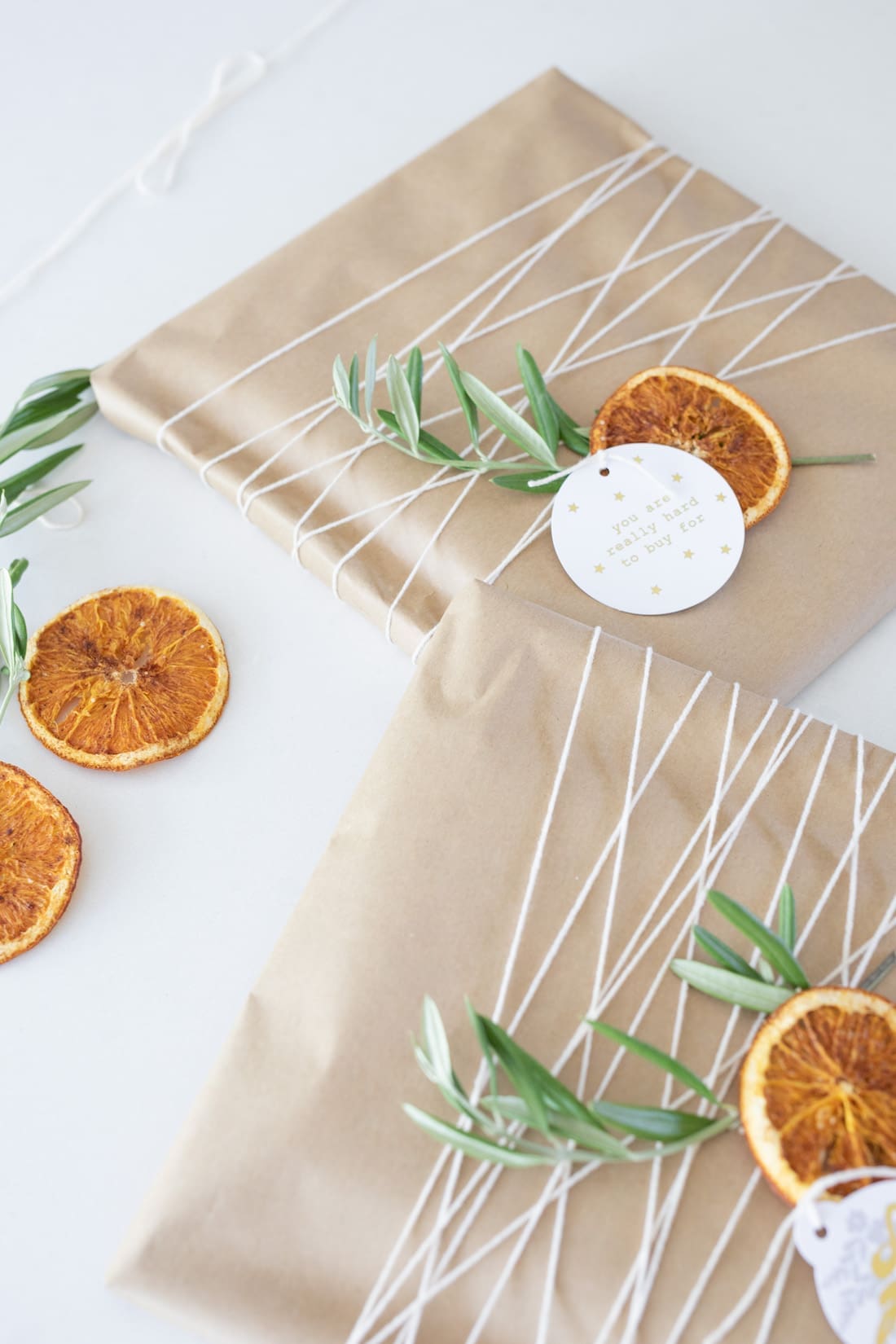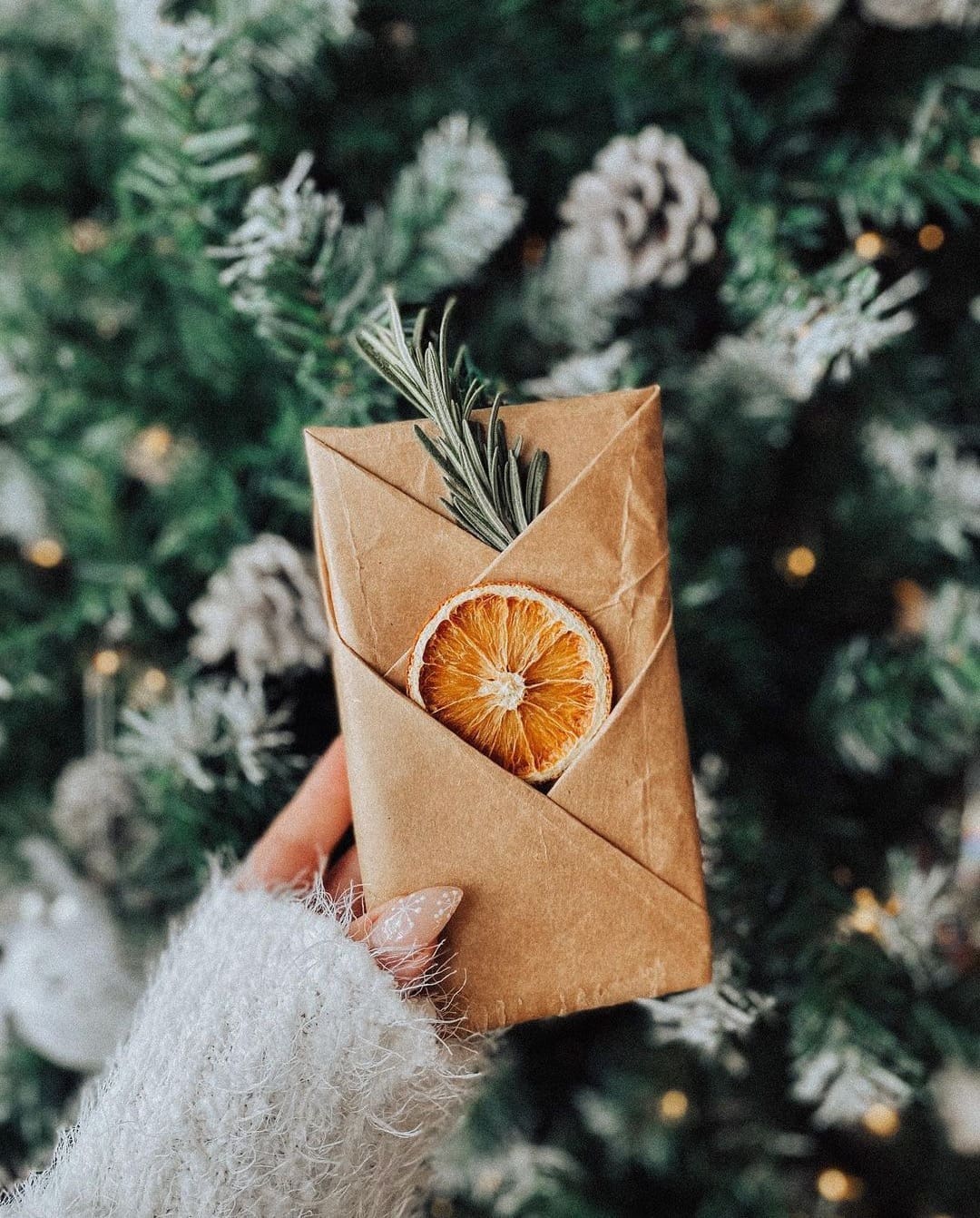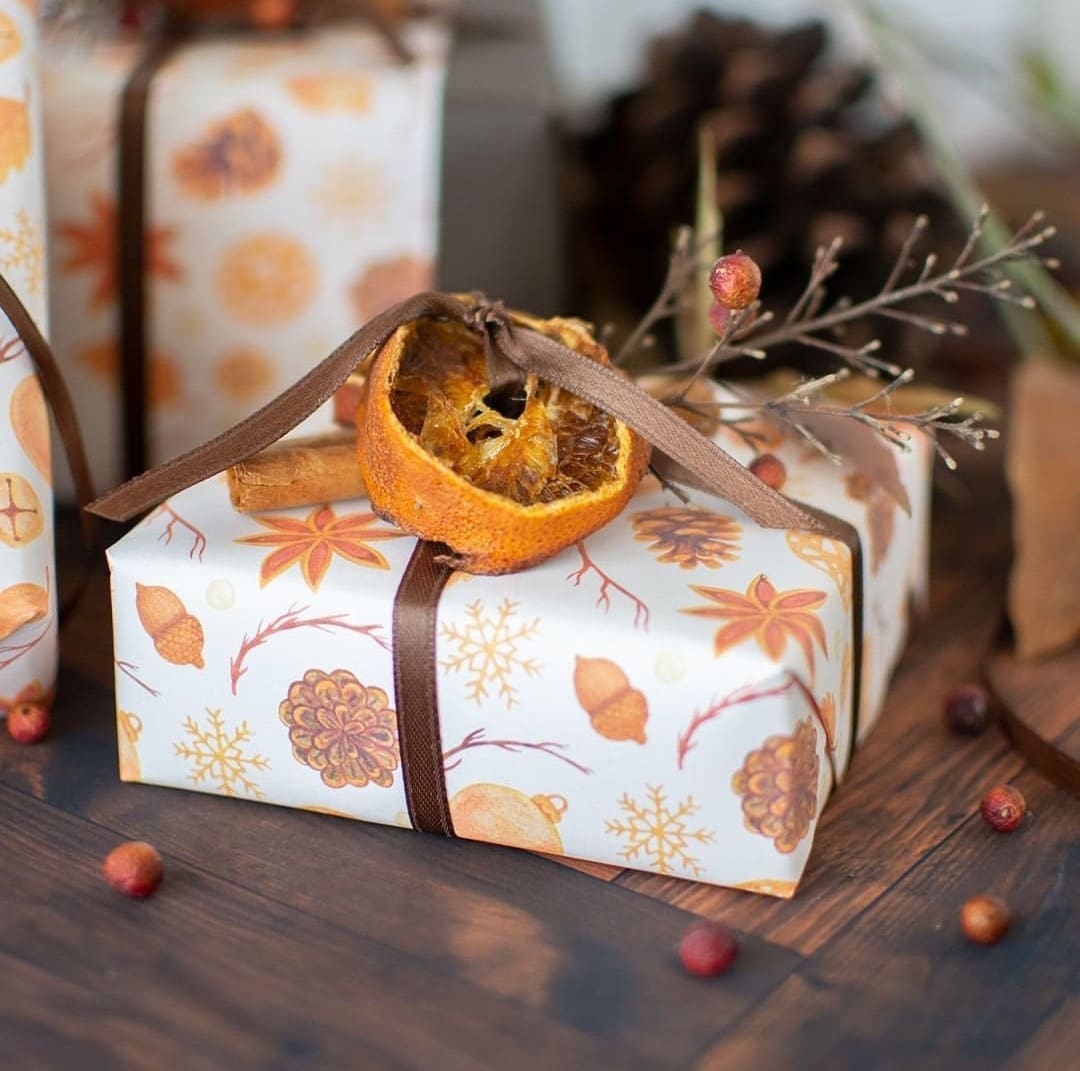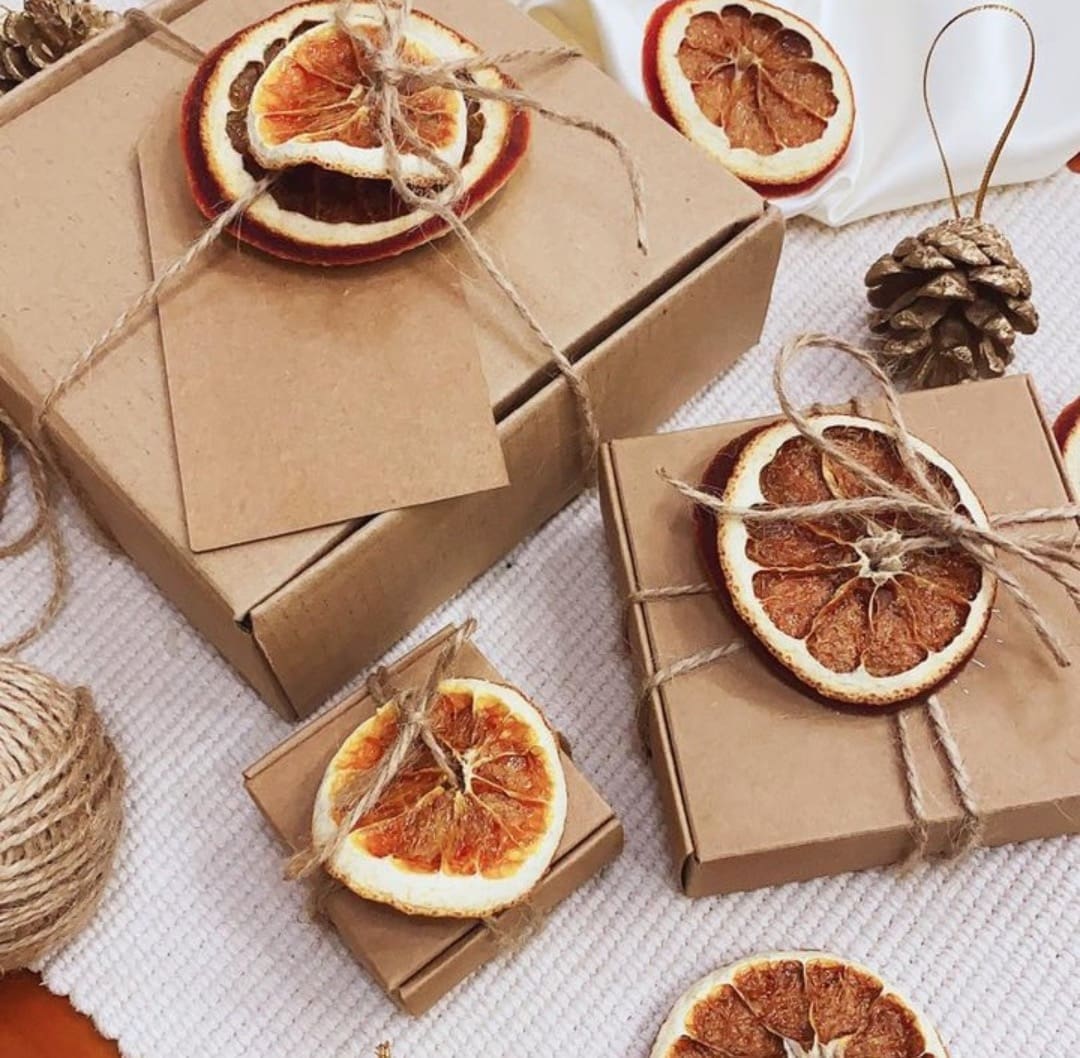 7. Wall decor
These versatile slices are being used in more creative ways than ever. This year, we've seen a real increase in DIY wall decor ideas that feature dried orange slices. Simply forage a branch and use twine to string up a selection of your favourite natural elements.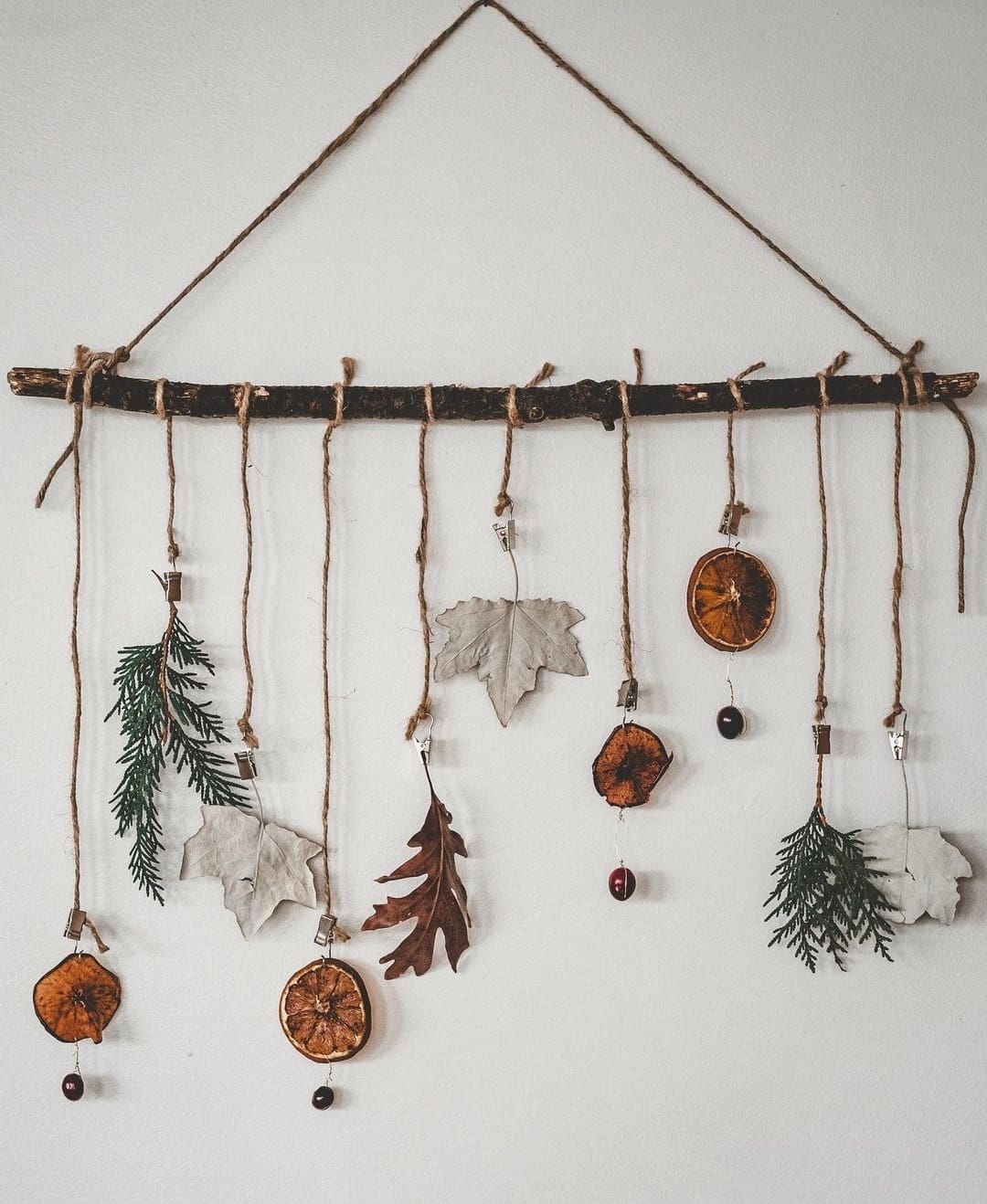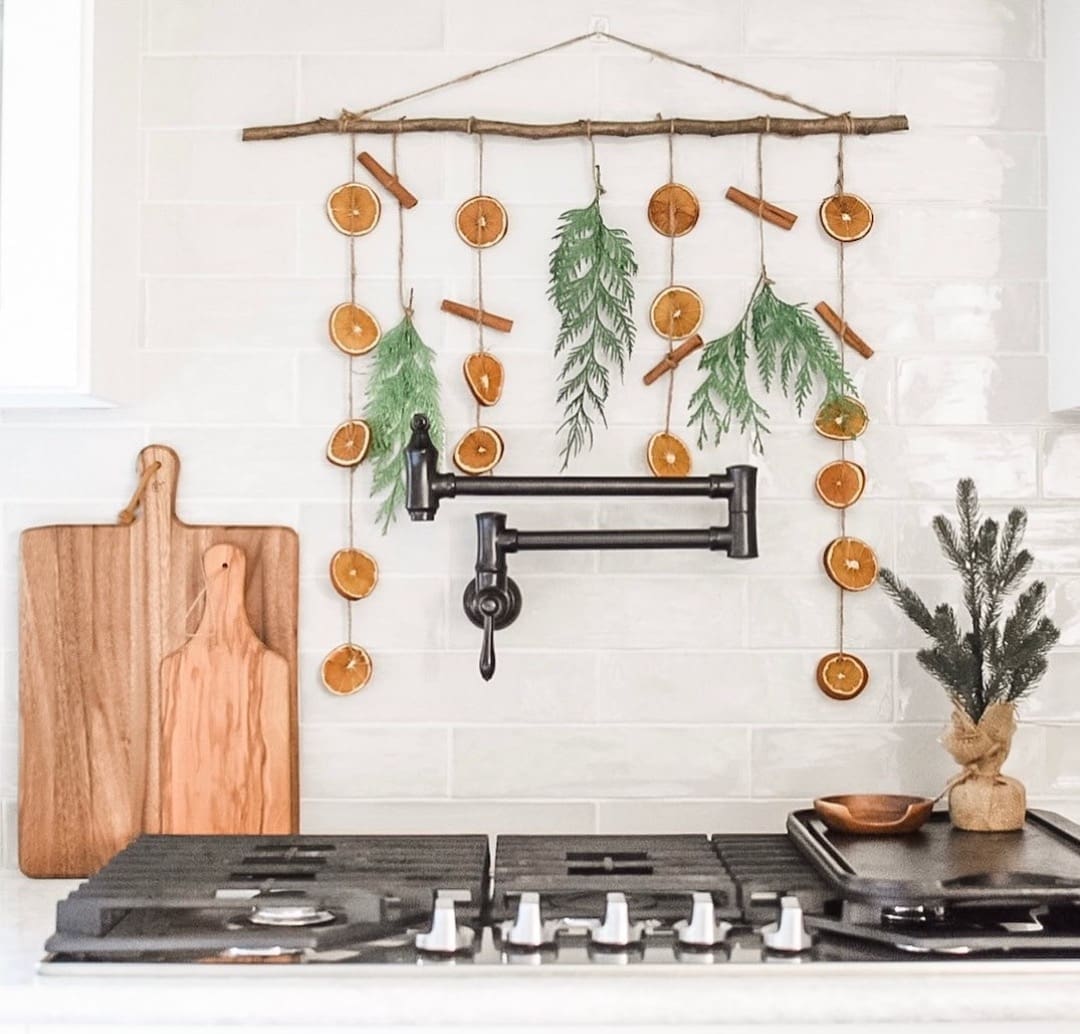 8. Mobiles
On a similar note, mobiles featuring orange slices have also been popping. And when they look this good, why wouldn't they? Instagram user @hemlikheter shares her mobile DIY method in the reel below!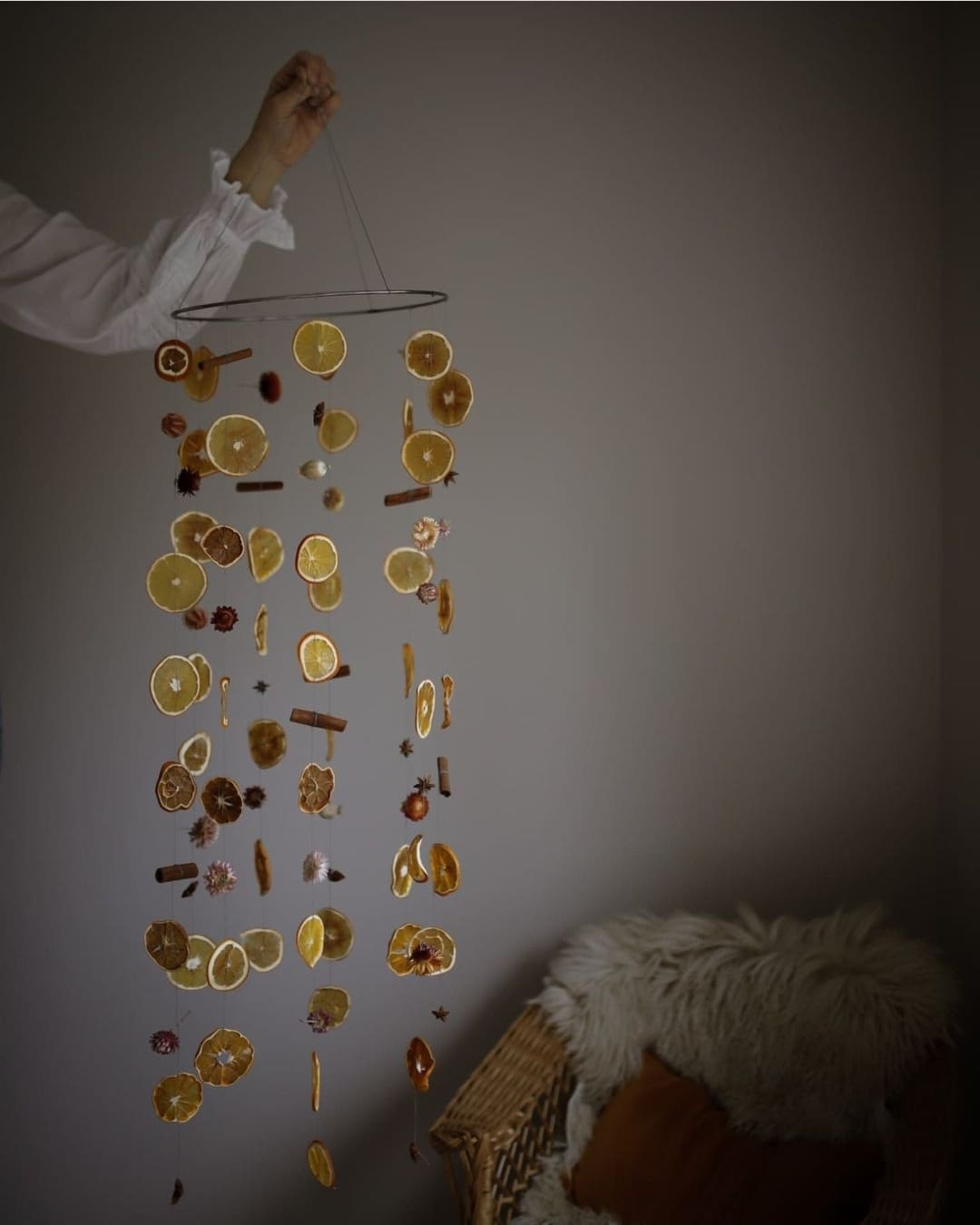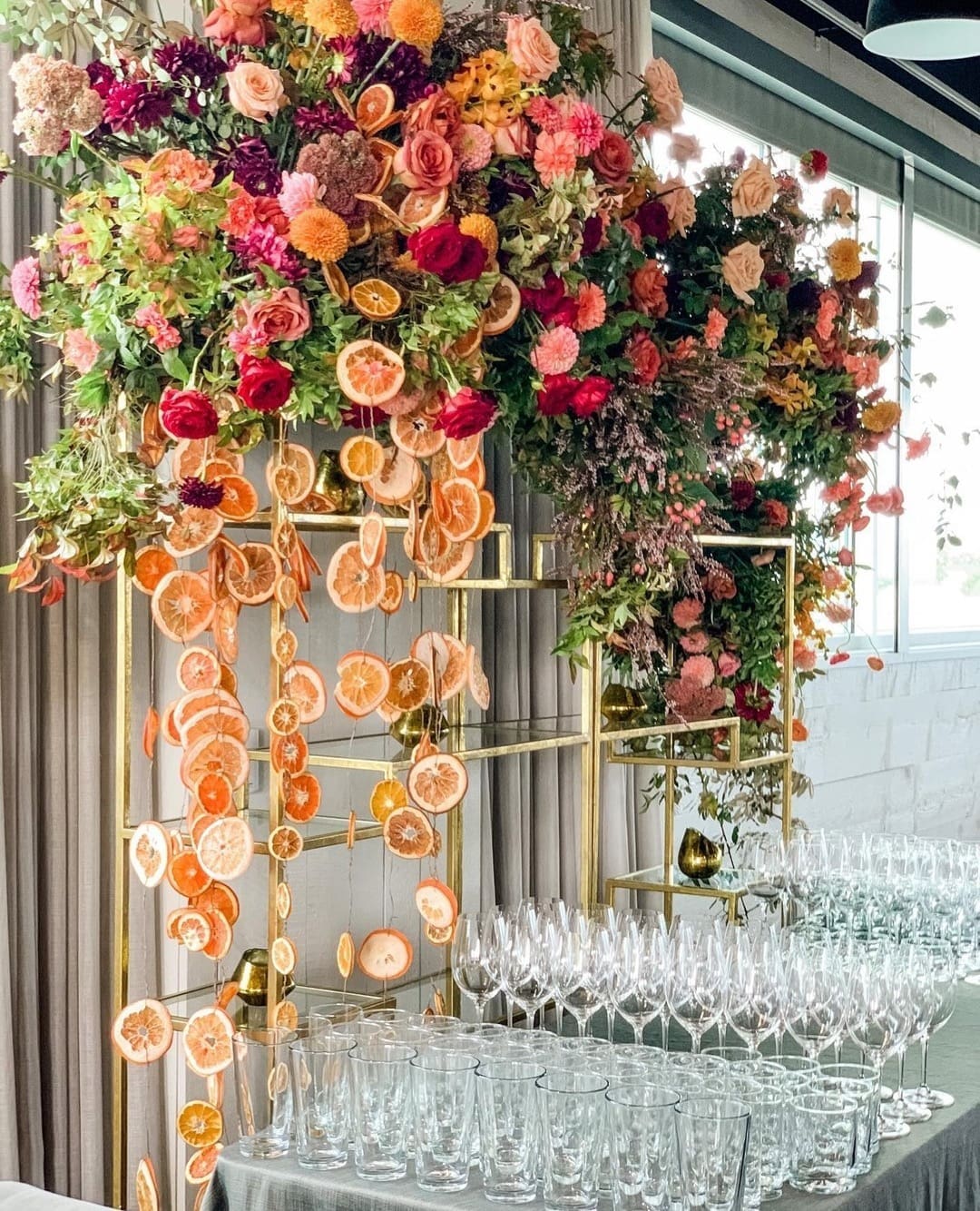 9. Ornaments
Orange slice ornaments make the sweetest addition to any Christmas tree. Make these as simple or complex as you like by using just dried orange slice and twine, or also adding cinnamon sticks, timber beads, rope or pine sprigs. Get creative and come up with your own unique design!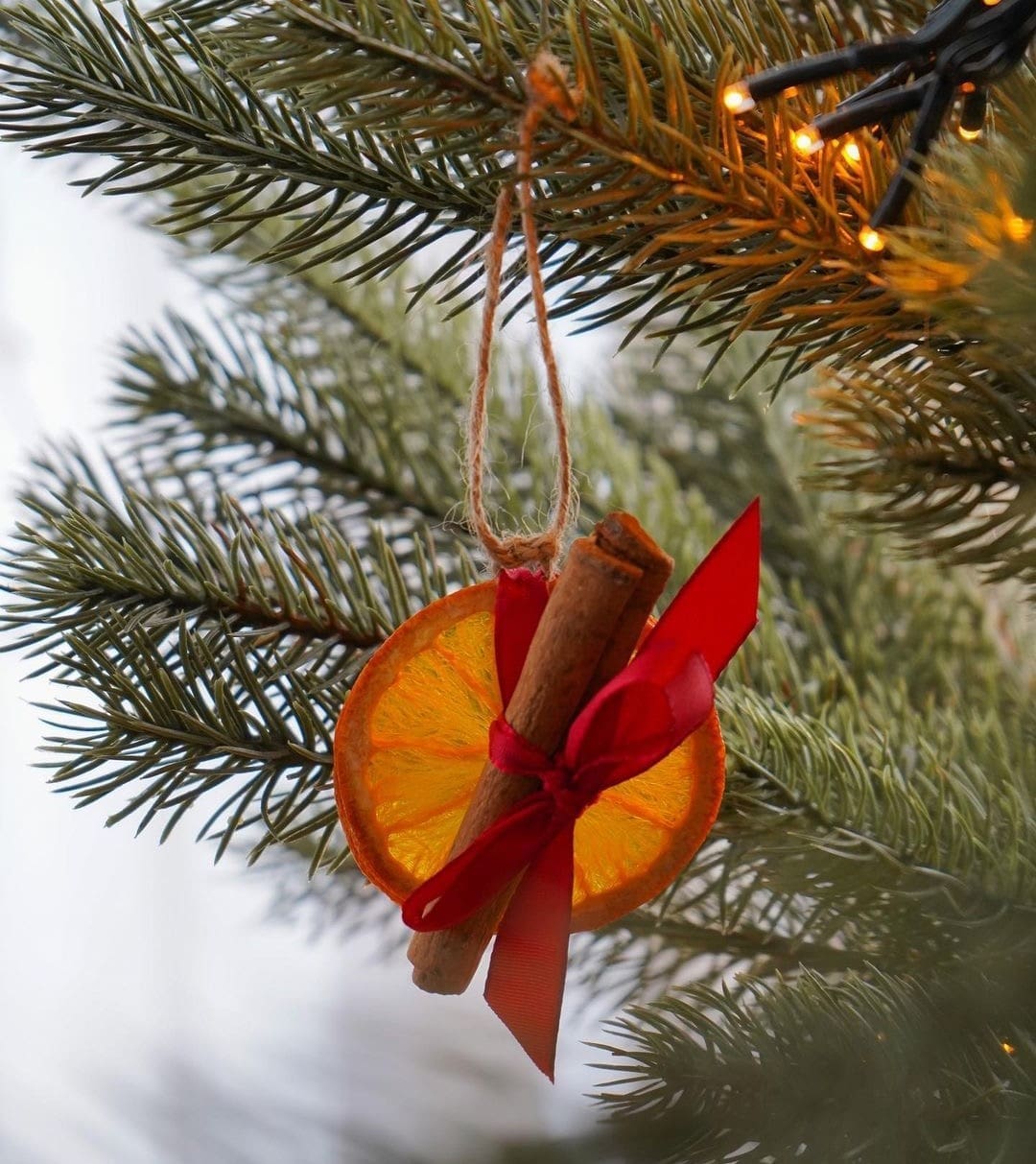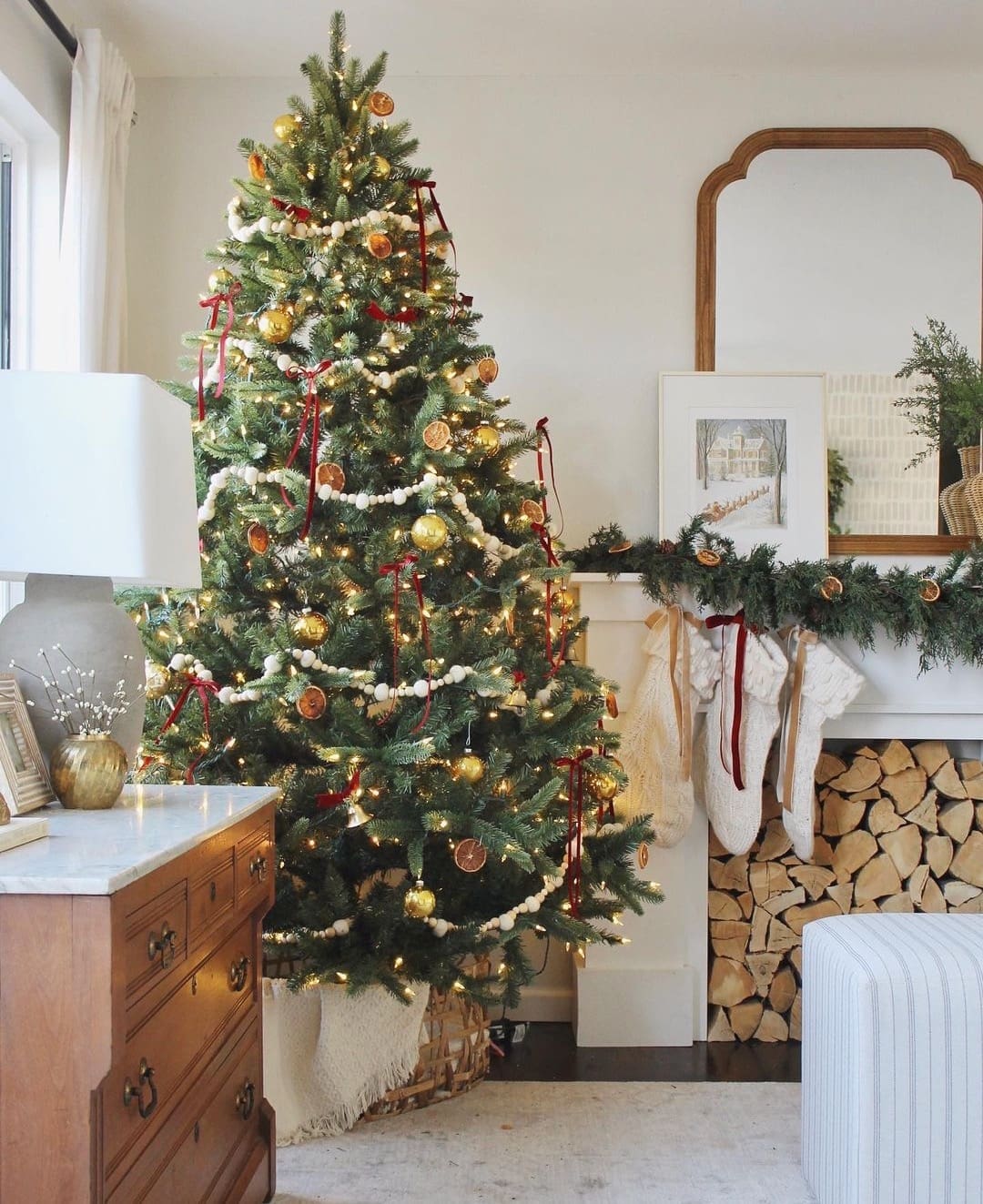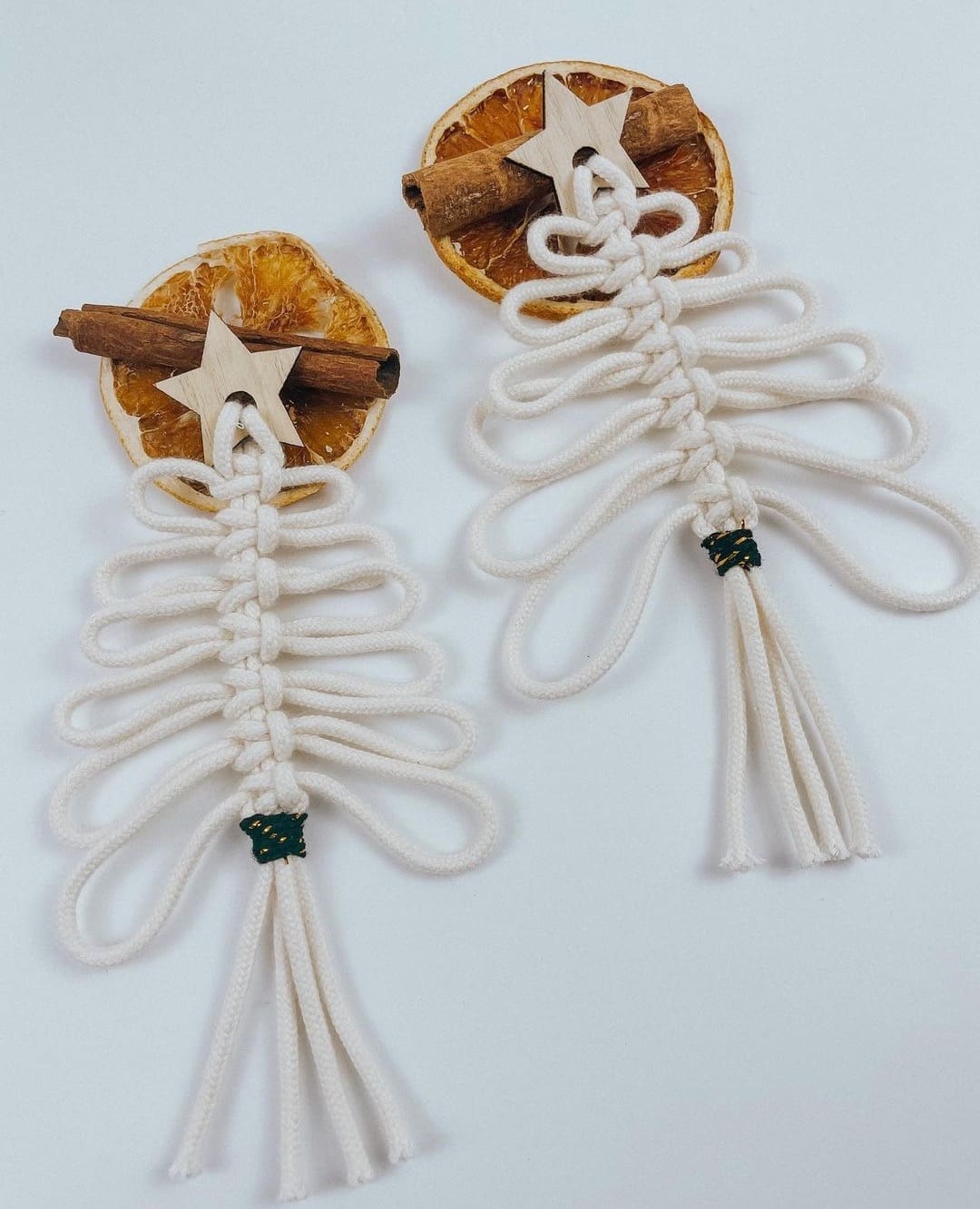 10. Place cards
Sometimes we're completely surprised by the creativity of people online. Increasingly, users like @pride.and.provisions are using dried blood orange slices as place cards. A stunning low-waste option for your table setting!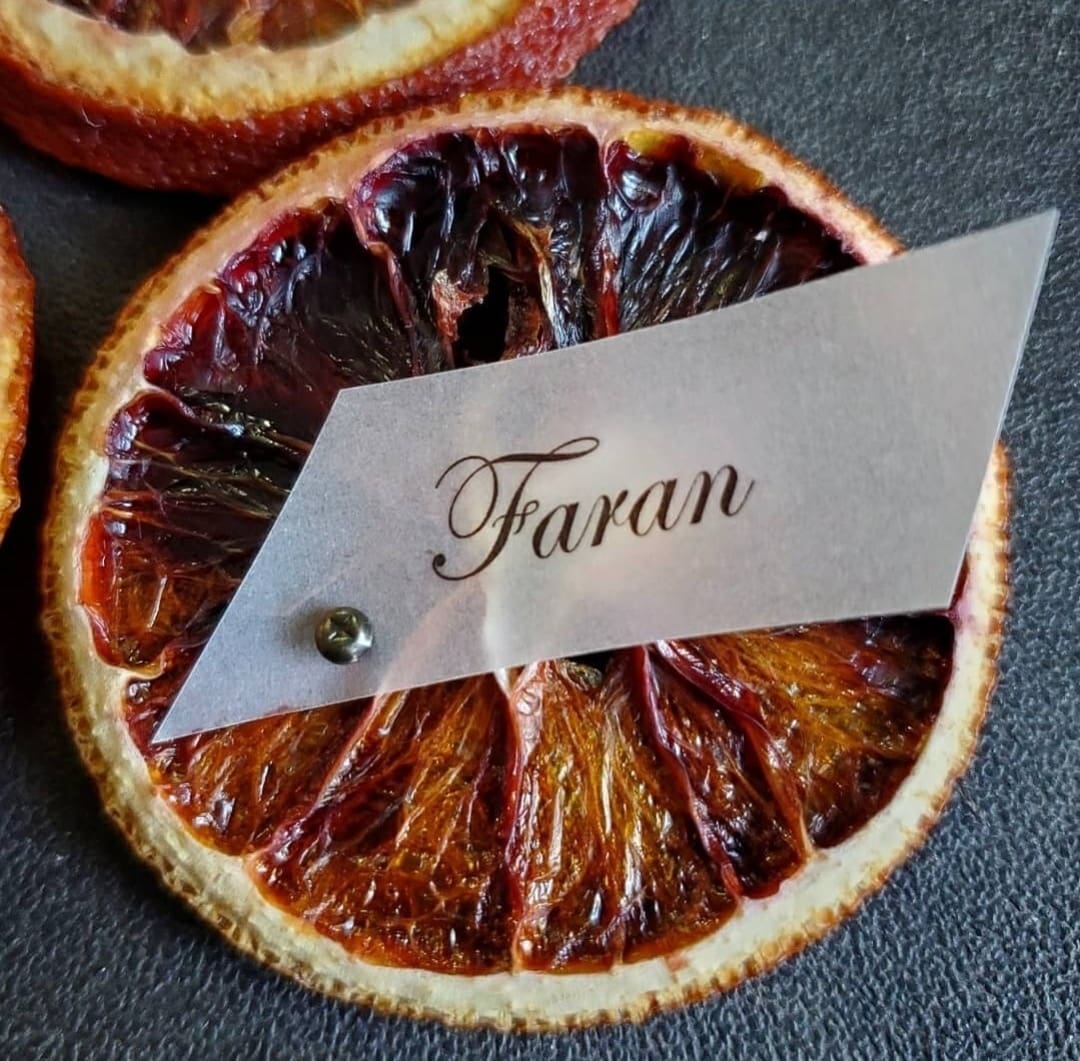 We hope you liked these 10 dried orange slice uses. Will you give any of these a go? Do you have any ideas that we haven't listed? We'd love to hear all your thoughts in the comment section below!