It is no secret that sleeping on the right mattress can help you get a good night's sleep. People who suffer from pain and disorders like sleep apnea and restless leg syndrome pay special attention to the type of mattress they buy.
But before you select the right mattress, you need to do your homework so you understand your choices. You will want to consider the size of the mattress and the type, and how those considerations conform with your sleeping style and your weight and heigh
Coaster Queen Sized Mattress
You may have heard the mattress size terms Twin XL, Full and California King, but you may not know their true meaning.
Here are sizes and related dimensions that can simplify your search for the right mattress size.
Twin – 38″ x 75″
Twin XL – 38″ x 80″
Three-Quarter – 48″ x 75″
Full – 54″ x 75″
Full XL – 53″ x 80″
Queen – 60″ x 80″
King – 76″ x 80″
California King – 72″ x 84″
Mattress Firmness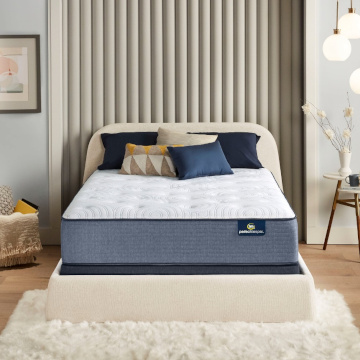 Serta Perfect Sleeper
Mattresses come in a variety of firmness levels. The firmness of the mattress you need may depend on factors like your sleeping position, your body type, your age and whether or not you have a disability.
A soft mattress is or generally not recommended, no matter what your sleep style or body type because you will not have enough spine and hip support. A medium-soft mattress is recommended for people who sleep on their side.A medium-firm mattress is recommended for most people. It will accommodate any sleep style or body type, including people who suffer from back pain. A firm mattress is generally recommended if you are overweight. It is also recommended for the elderly and some disabled people. If you weigh more than 250 pounds, choose a mattress that is 12″ thick.
Mattress Types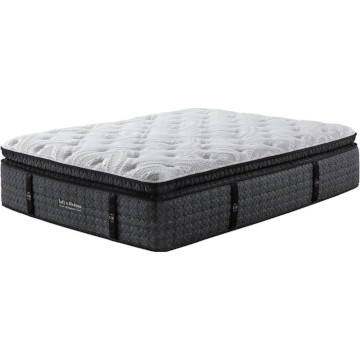 There are several different types of mattresses, and some may suit you better than others.
Innerspring mattresses
are traditional designs that accommodate most sleep styles, especially people who sleep on their stomachs. People who are overweight, the elderly and the disabled should consider an innerspring mattress.
Memory foam
mattresses mold to your body shape and return to their original shape when you leave the bed. They are recommended for people who sleep on their side or their back, and people who suffer from back pain.
Hybrid mattresses
combine innerspring coils with memory foam. They are recommended for all sleep styles, especially for those who sleep on their back or stomach.
Adjustable beds
are becoming increasingly popular. They help people who suffer from disorders like snoring, insomnia, sleep apnea and restless leg syndrome. Adjustable beds are a good choice for seniors and disabled individuals.
Find a large selection of name-brand mattresses at discount prices at
homelivingfurniture.com
.