Universal Furniture Escape Bedroom
Even if you are staying home more these days, you can make your home feel like a staycation by integrating coastal designs into you are interior decor. Here are some easy steps to make your home feel like a relaxing seaside vacation spot.
1. Select Functional Furniture
Think sleep sofas, bunk beds, extra accent chairs – anything that makes it easy to accommodate your guests. Remember that the coastal style is deeply rooted in tradition, so choose classic silhouettes.
2. Think about the Color Palette

Vaughn Basset Furnitures Hamilton Snow White Triple Dresser
To make your home look like a seaside-inspired beach house, think about using the classic color combination of blue and white. Whether you use a crisp navy blue against bright white or more serene tones, you can achieve the look you want.
3. Make it Casual
A coastal home is all about relaxing, so make sure the furniture you choose is comfortable and inviting. Oversized upholstered chairs and sofas with additional cushy throw pillows in shades of blue can enhance the look. Do not forget to add ottomans to put up your feet.
Magnussen Home Furniture Lift Top Cocktail Table
If you decide to go with Navy and white for a New England feel, use dark polished wood as a contrasting touch. Accent pieces like tables and chairs in rich, dark wood will give you that nautical vibe. For a coastal home with softer shades like aqua and cream, choose lighter shades of wood with a bleached or whitewashed finish.
5. Let the Sunshine In
Get rid of fussy drapery and replace them with sheers or nothing at all. Bring the outdoors in, especially if you have a view of the ocean or greenery. Supplement natural light with pendant lighting, lamps and sconces.
6. Add a Nautical Touch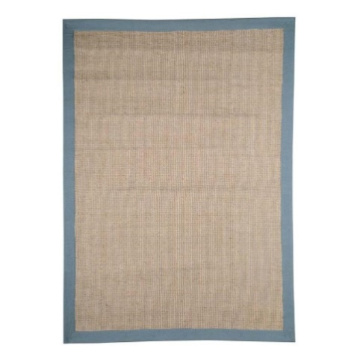 You may want to add some marine decor but don't overdo it, especially if you live inland. A small bowl of shells, glass bottles of blue and green or a nautical scene in a painting can communicate the beachy feeling in a subtle way. But too much in the way of nautical decor can look kitschy and counteract a sophisticated look.
Discount Coastal Furniture
Home Living Furniture in central New Jersey features an extensive selection of discounted name-brand furniture collections with a coastal style. Look for weekly sales, promotions and coupons. Experienced sales representatives guide you in choosing the right pieces for your taste, your lifestyle and your budget whether you shop in person or online.