Enjoy movies on the big screen in the privacy of your garden all summer long! Check out the video below to find out how I did it or keep on reading for all my tips on how to create an outdoor cinema. It's easier than it looks and loads of fun!
Related article: DIY oversized outdoor cinema screen: Step-by-step tutorial to make a movie screen
Related article: 10 contained, cosy and private gardens
Step 1: Create the movie setup
First up, you'll need to get the basics of your movie setup complete. For this you'll need a screen and a projector.
There are many outdoor cinema screen options:
Buy an outdoor cinema screen (and these are becoming more affordable)
String up an old sheet
DIY your own.
Check out this DIY where I share how to make an outdoor cinema screen. It's a great hack to create a portable outdoor movie screen for great quality results at a fraction of the cost of a professional screen.
Outdoor projectors are also becoming readily available. I bought a Laser one as it was priced well and had great reviews about how easy it was to set up, picture quality etc.
Place the projector on a small table about 2m back from your screen (I used two old timber pallets as a table). Turn the projector on and do some adjustments until you're happy with the picture on your screen — you may need to move the projector closer or further away from the screen, or adjust the focus or image size. It only took a couple of minutes for me to do this.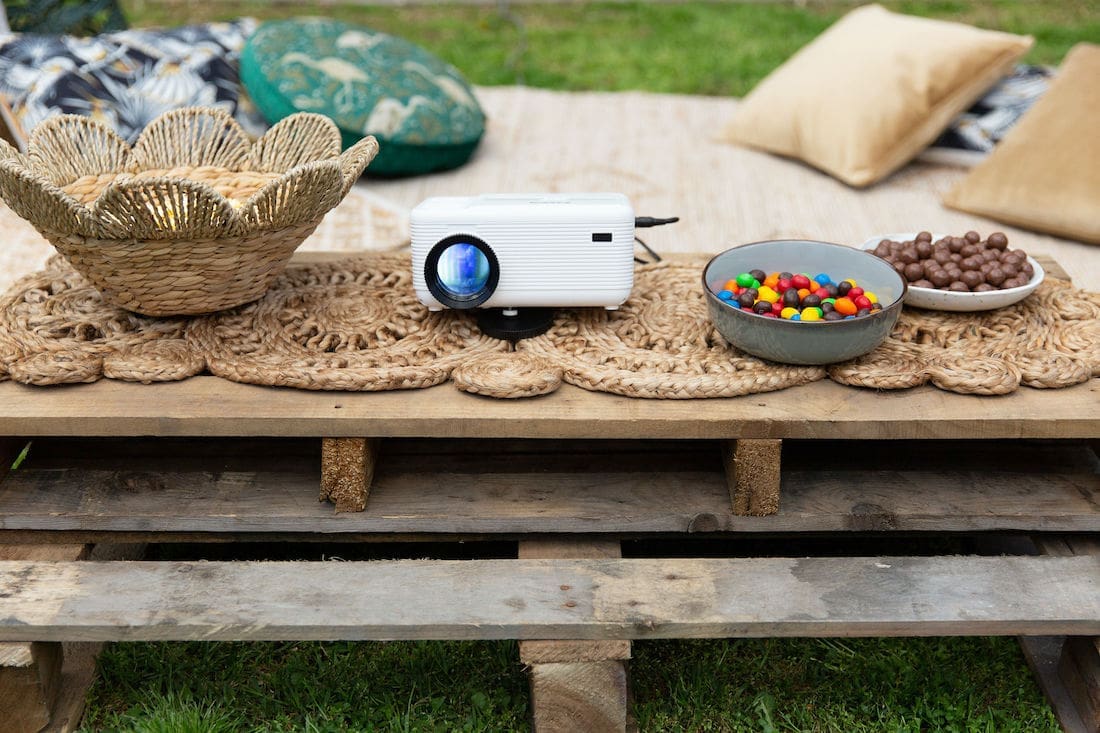 Step 2: Set up seating
Having somewhere comfortable to sit and enjoy the movie is next on the list. I kept things simple with some jute rugs and scatter cushions from Early Settler. If you've got an outdoor lounge set, you may want to move this into the space. Alternatively outdoor bean bags (or indoor bean bags on jute rugs so they don't get damaged) is also a fun idea.
You want to set up the seating area approximately 3-5m back from the screen for comfortable viewing. The right distance will depend on the space of your movie setup and how many guests you'll have coming over.
If you're watching a movie on a cooler night, it's also a good idea to have plenty of blankets at hand.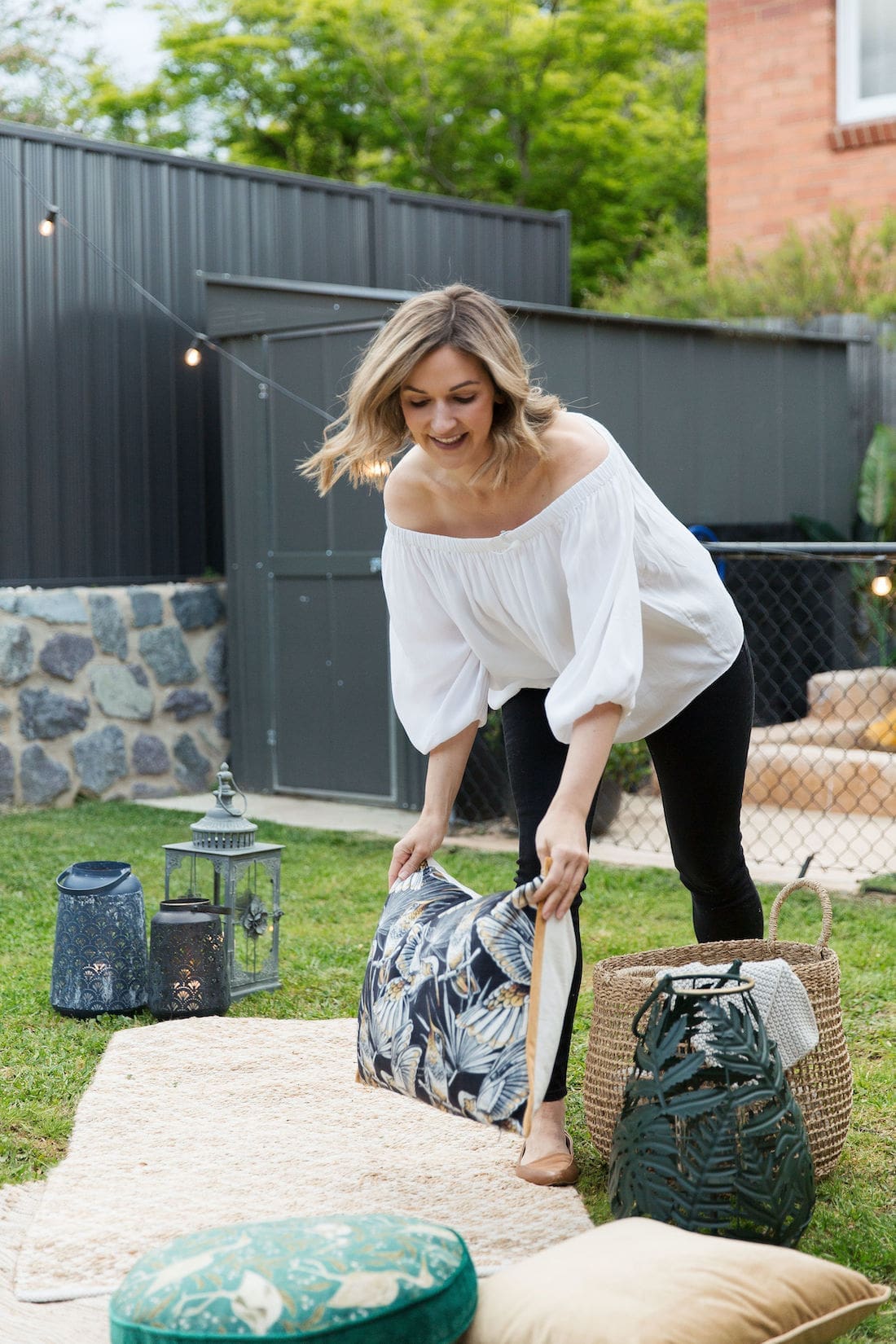 Step 3: Add ambient lighting
Outdoor lights don't just look pretty, they help light your way for when you need to top up your snack bowl or duck to the loo during the film 😉
I used a combination of beautiful lanterns filled with candles and festoon lights. When it comes to ambient lighting, I take the approach more is more as they add such a magical feel to the space so don't hold back!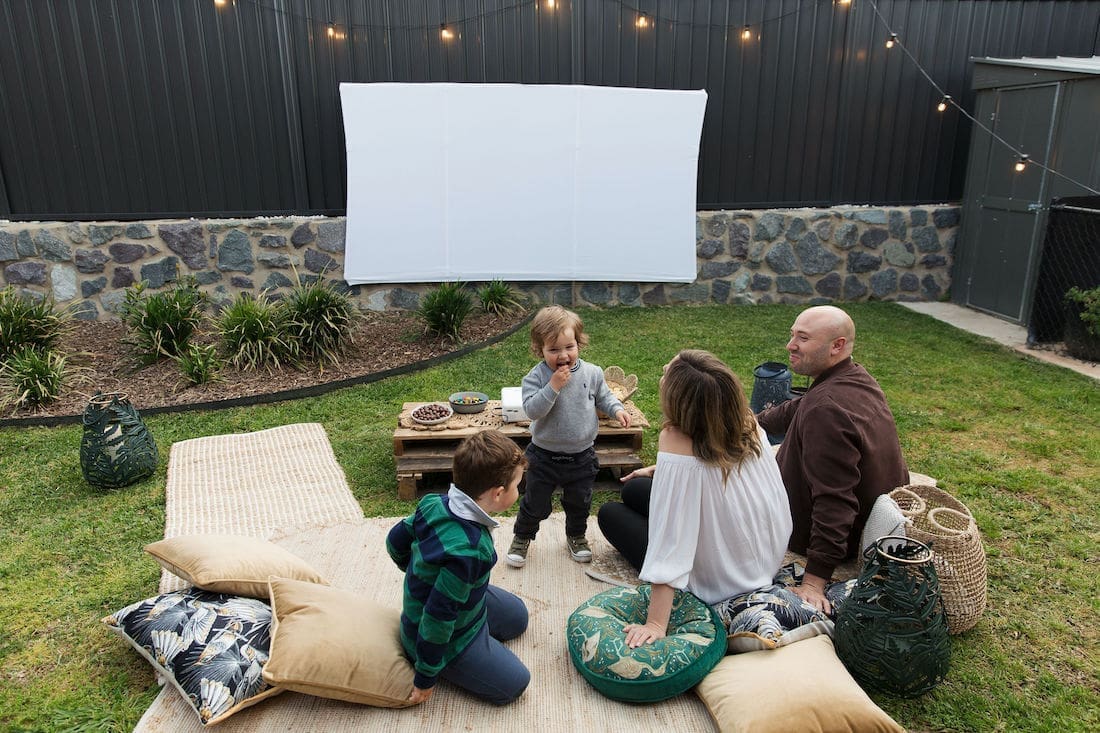 Step 4: Don't forget the snacks
Before you settle in to enjoy your film, don't forget the all-important movie snacks. Popcorn and M&M's are my go-to but we're planning on hosting a few movie nights with guests where we'll get a bit more creative with snacks. This article on BuzzFeed has loads of different snack ideas to try for the ultimate outdoor cinema experience!
Now it's time to sit back and enjoy the movie!
It's such a fun idea to enjoy movies under the stars and I hope this article inspires you to create a similar set up! If you have any questions about how to create an outdoor cinema at home that I didn't cover, pop them in the comments below and I'll get back to you asap.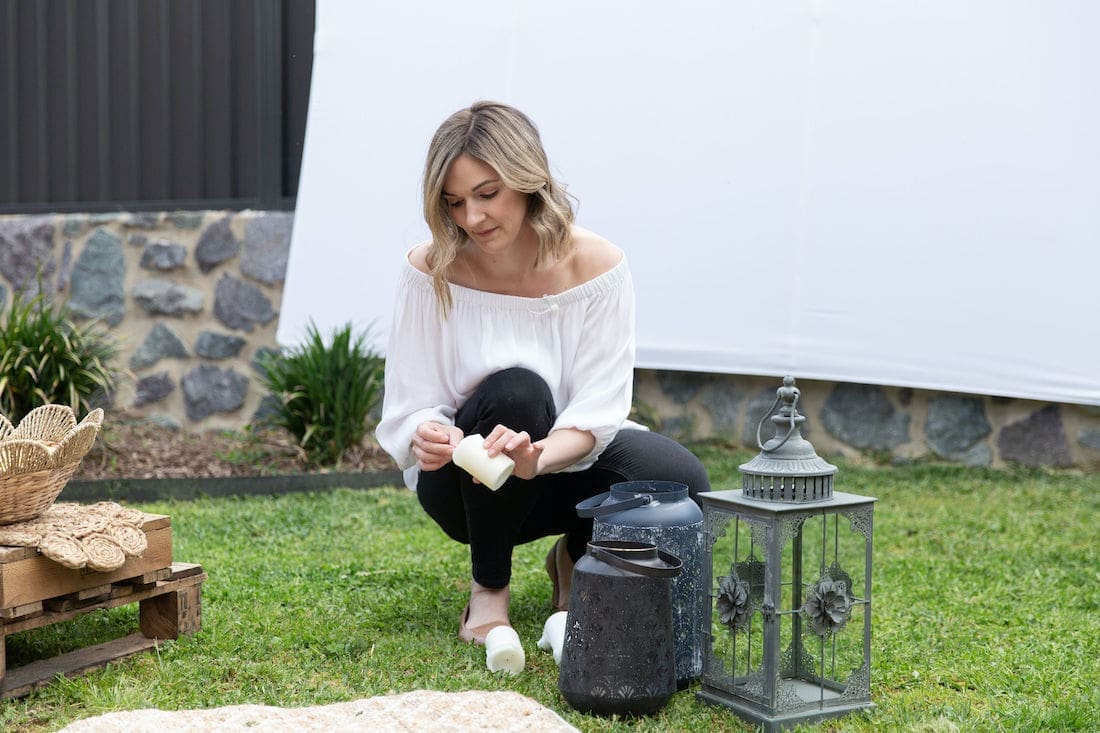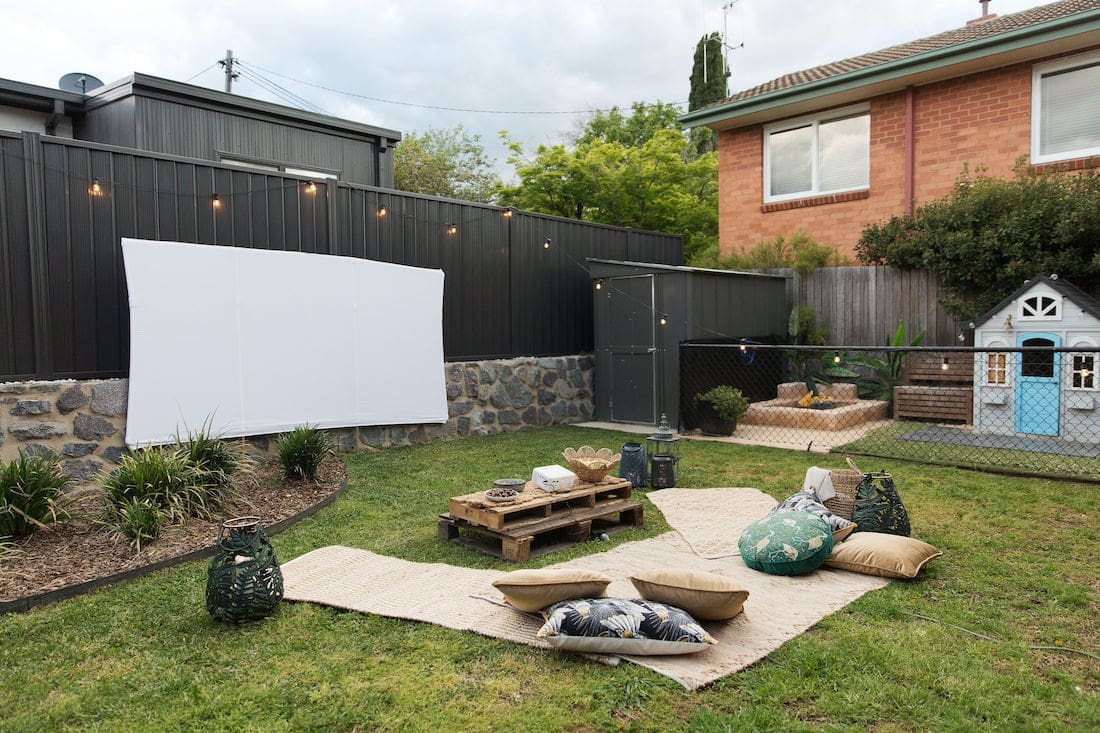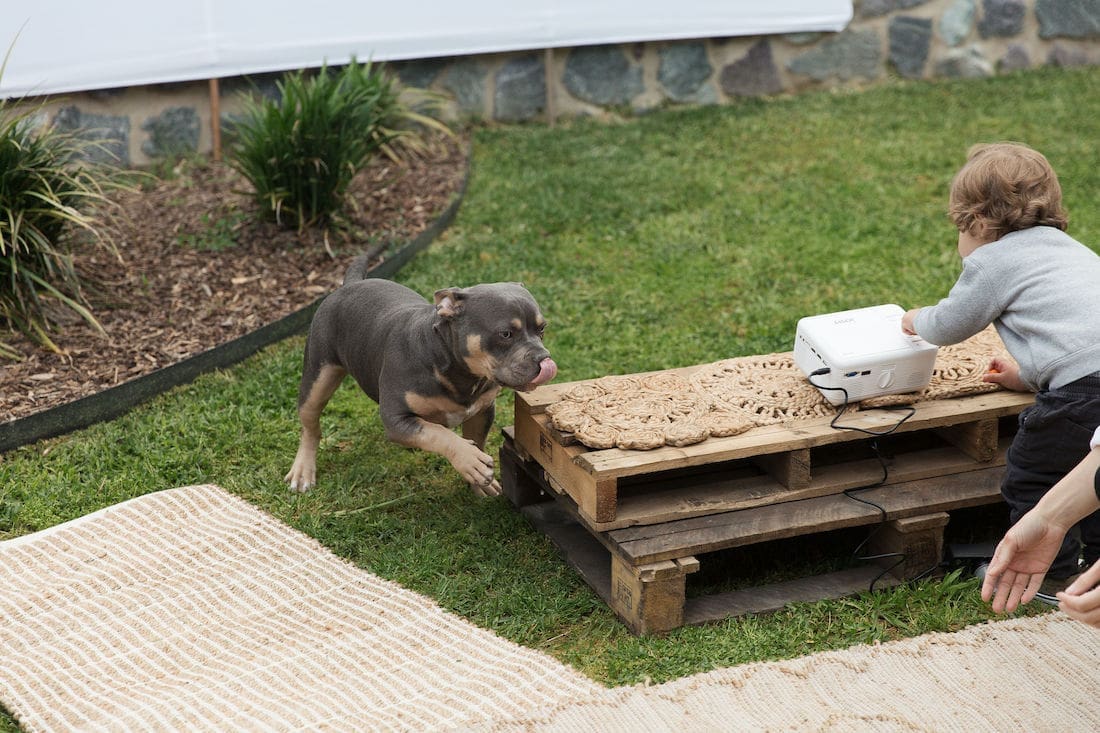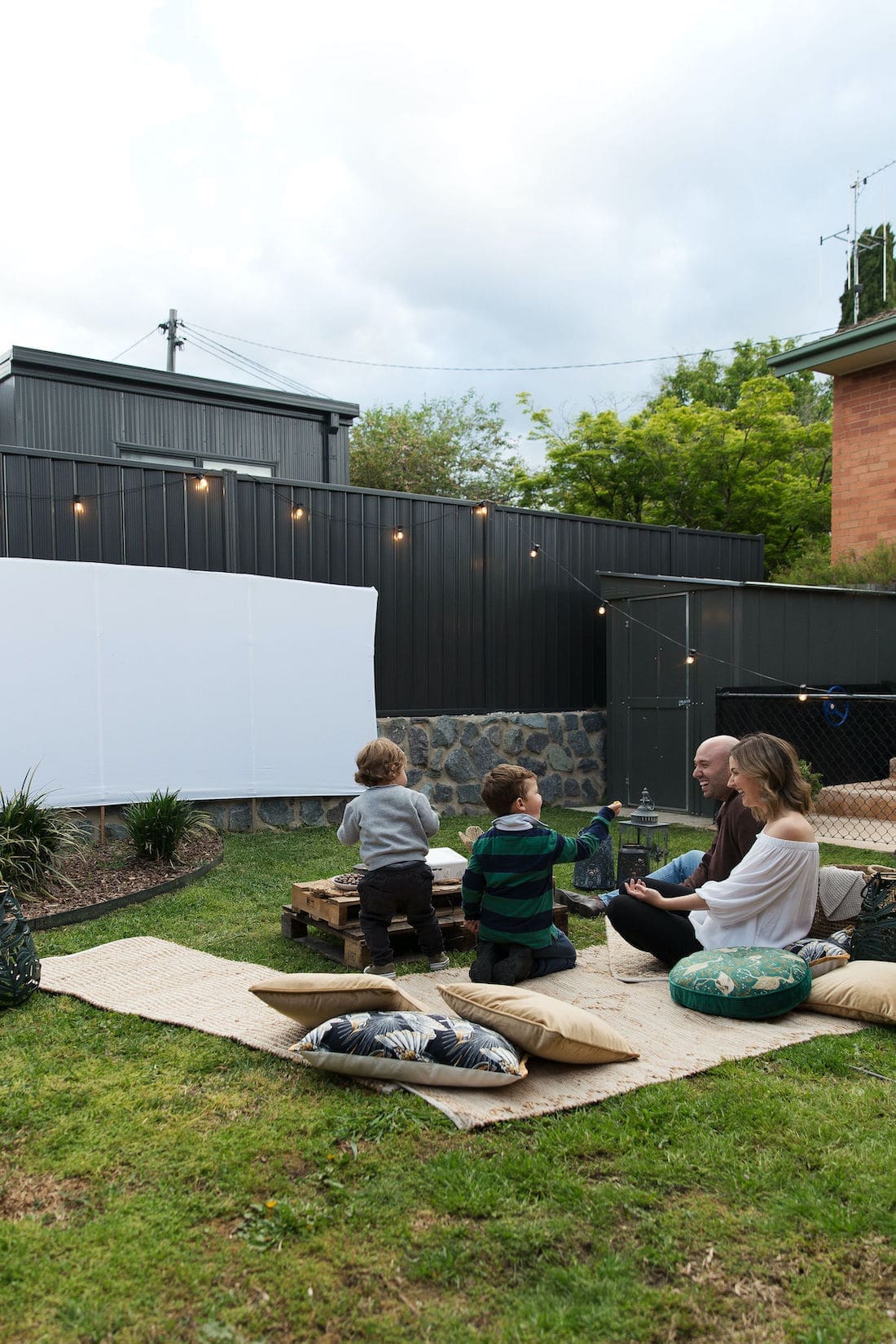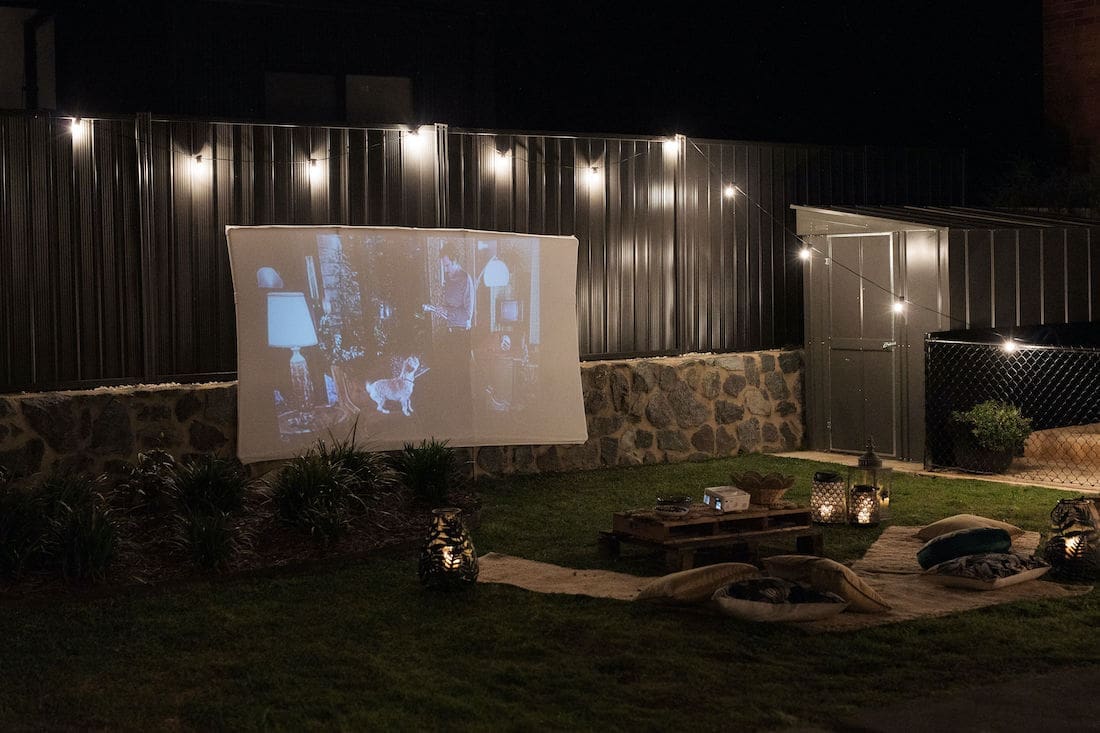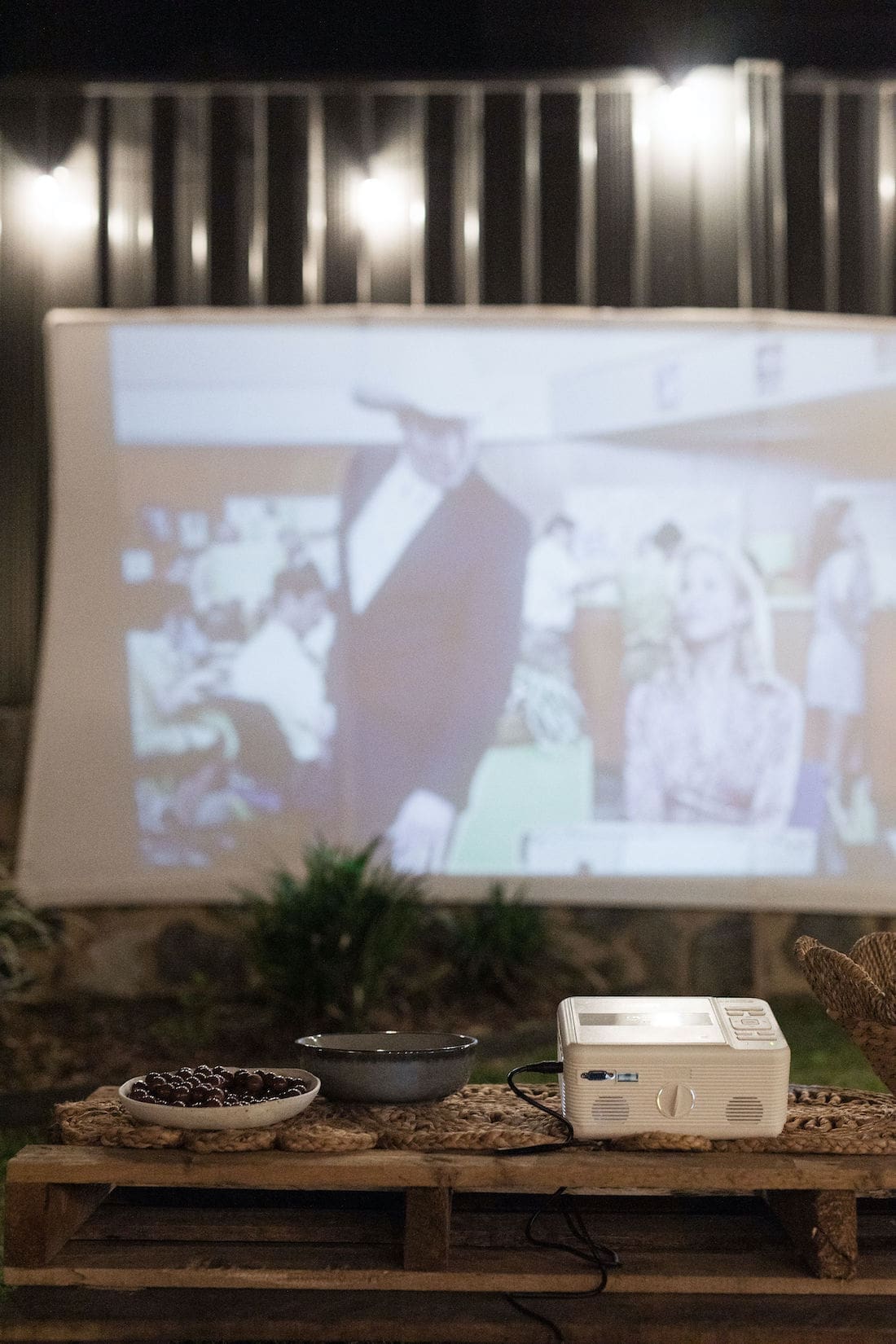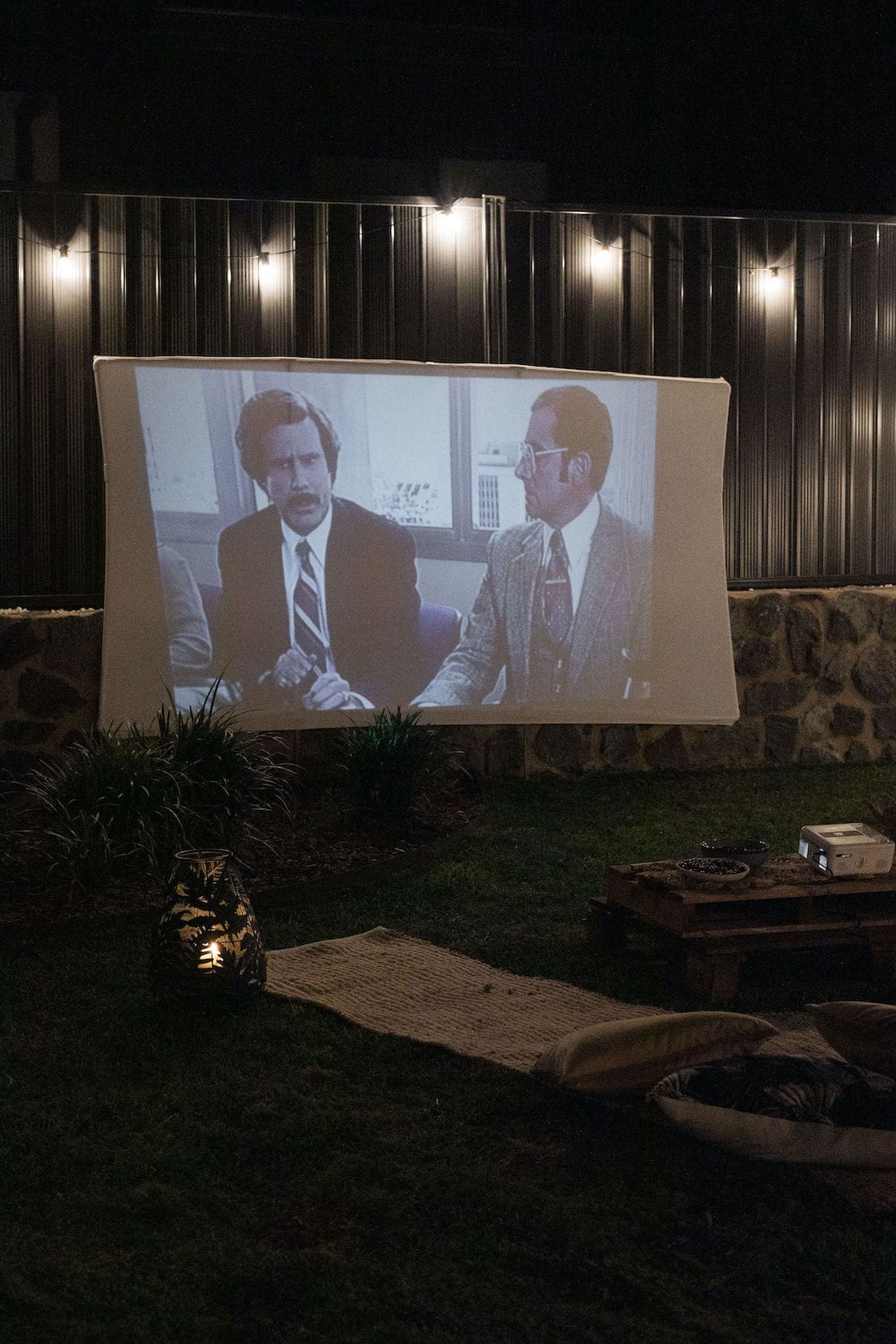 Disclaimer: This post was first published in November 2020 and continues to be updated with latest images and ideas. It contains some affiliate links. This means that when you click on a link and purchase something from that site, we may make a small commission at no extra cost to you.