Describing her art as painting the fleeting moments, artist Jessie Feitosa had our full attention from the moment we spied her gorgeous, contemporary still life artwork.
A delicious collection of food, drinks and florals, we were delighted to chat with Jessie on how she transitioned from her 'safe' job into the world of art.
Related article: Abstract still life paintings with a soft, pastel colour palette from Art by Ally S
Related article: Food and art lovers rejoice with the appetizing abstract art from The Art Edit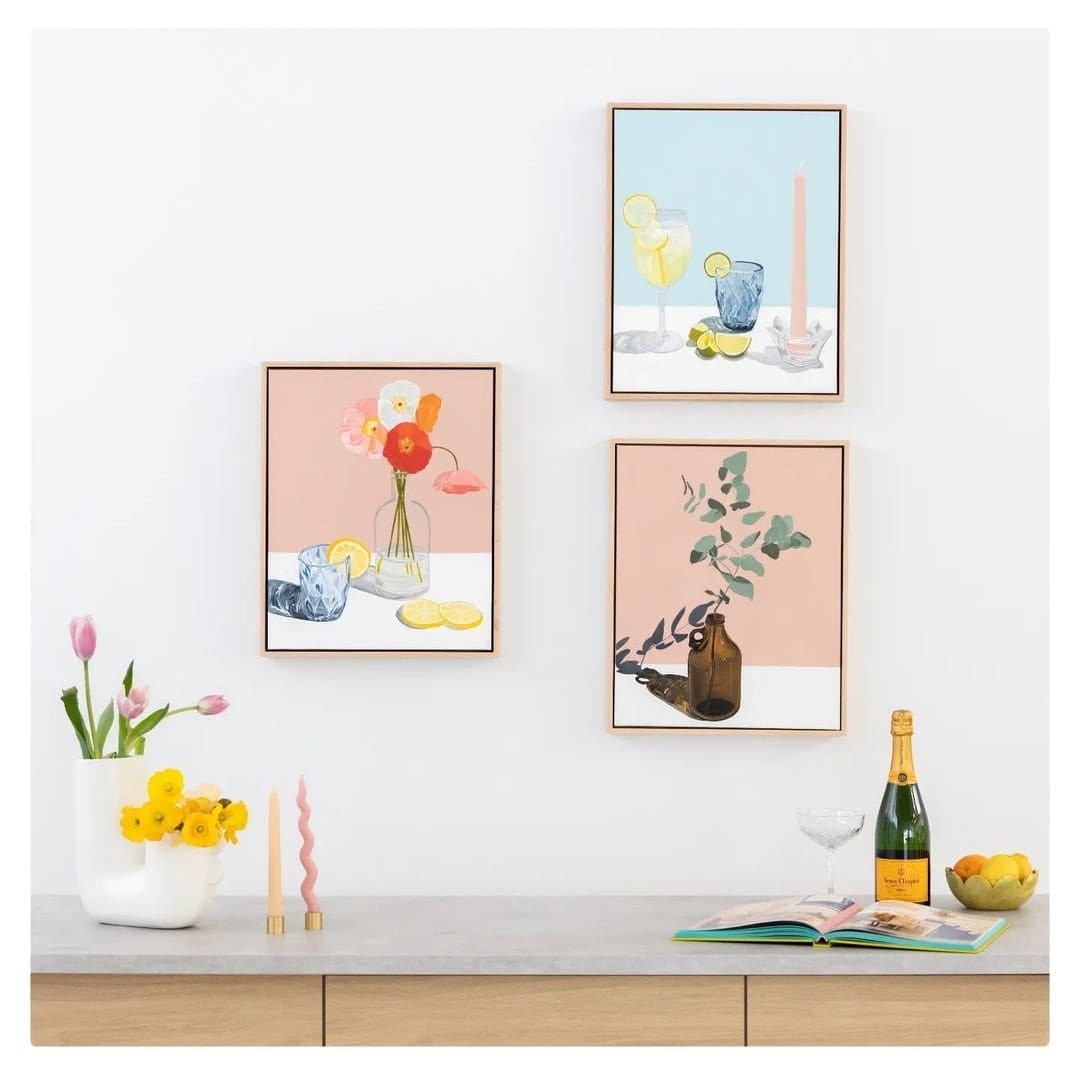 Jessie Feitosa believes the secret to creating beautiful art is to paint what you would want to hang in your own home. And that's exactly what she does.
"I've always had that pull to be creative," Jessie tells us.
"From painting, to drawing, ceramics and dance. I ended up landing on contemporary still life artwork, painting things I'd gathered and styled.
"I enjoy doing art to please my own creativity. For me, art feeds my soul, but I'm not always in a creative flow. I need to take time to gather inspiration to get new ideas.
"For this, I love travelling with my husband and 3 year old. It brings a lot of inspiration to my art. Checking out the local cuisine, staying in beautiful locations… coffee, wine and homewares. This is all part of my creative process."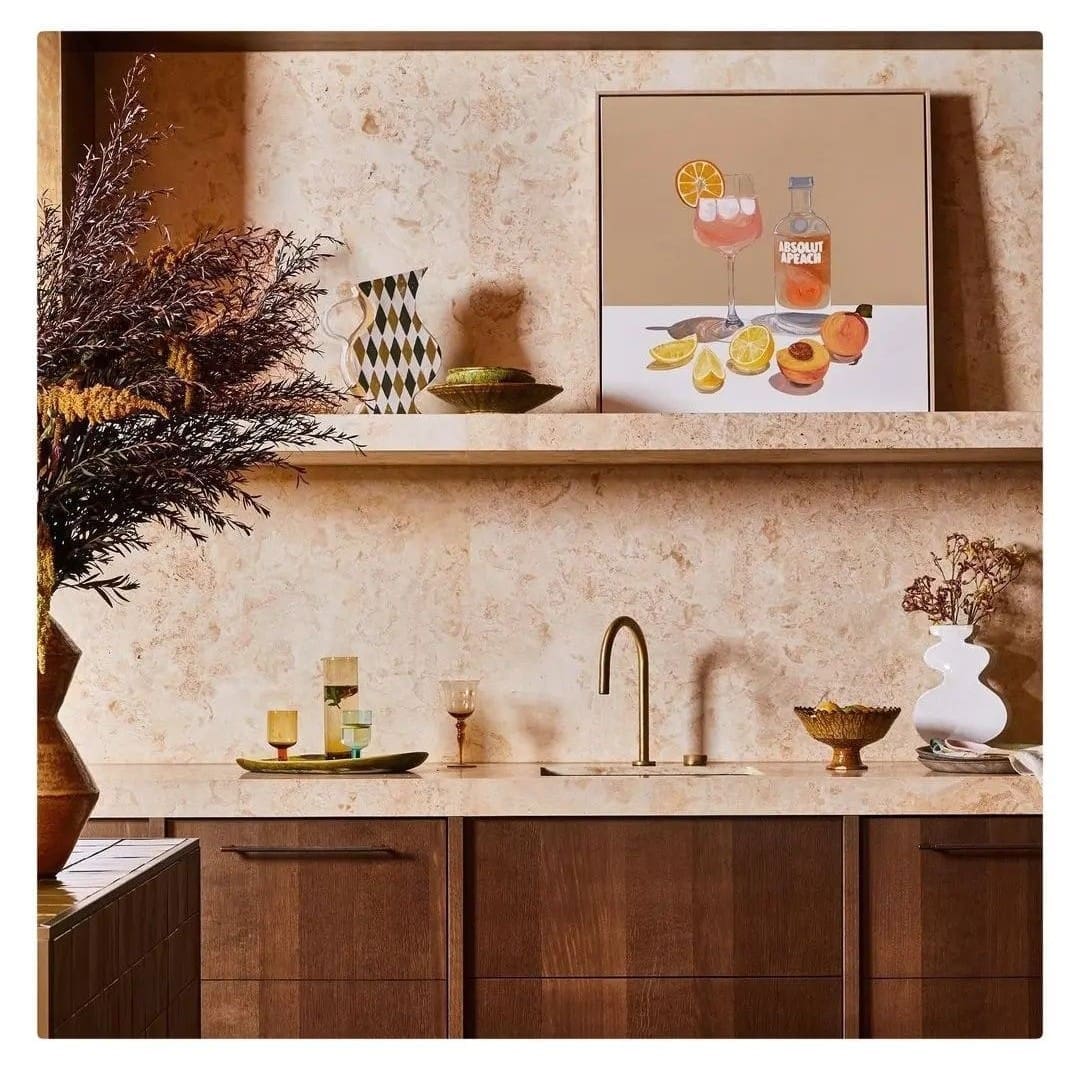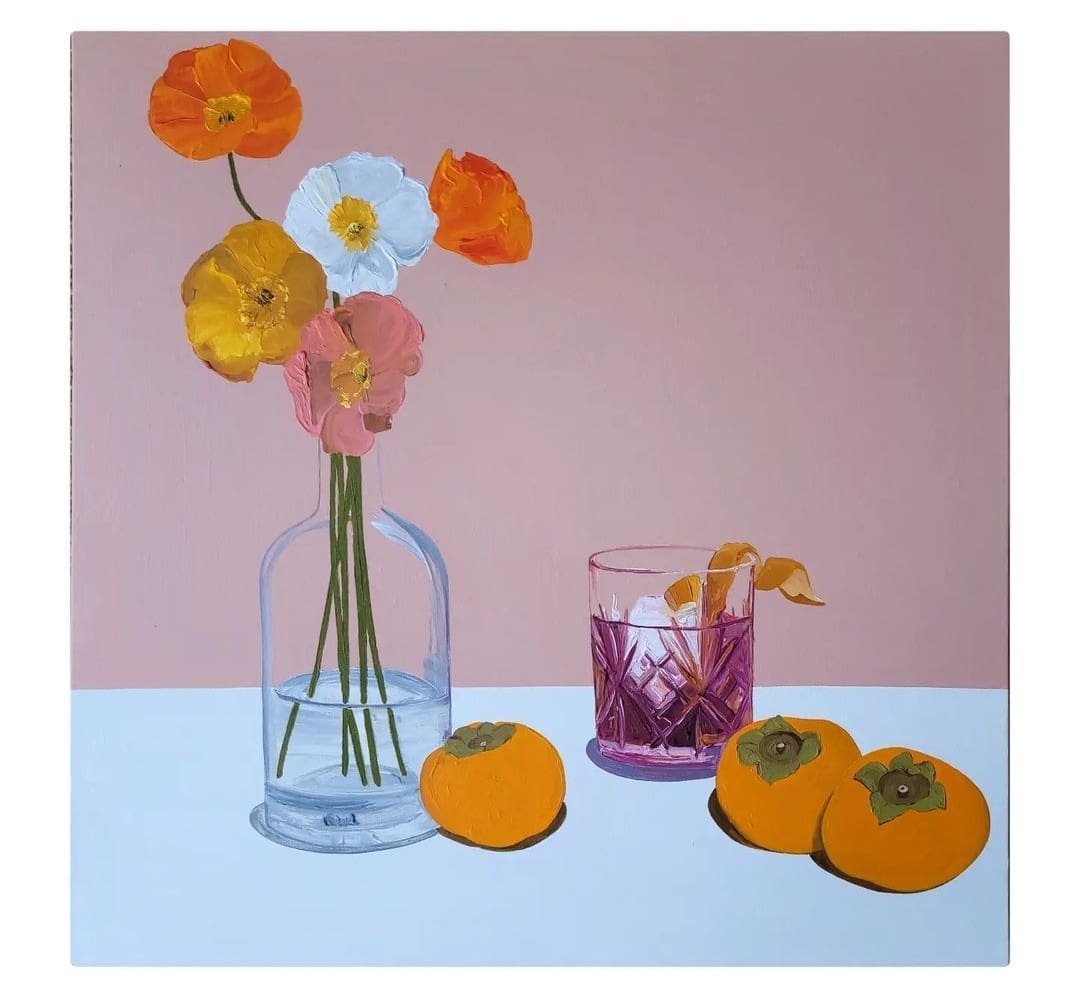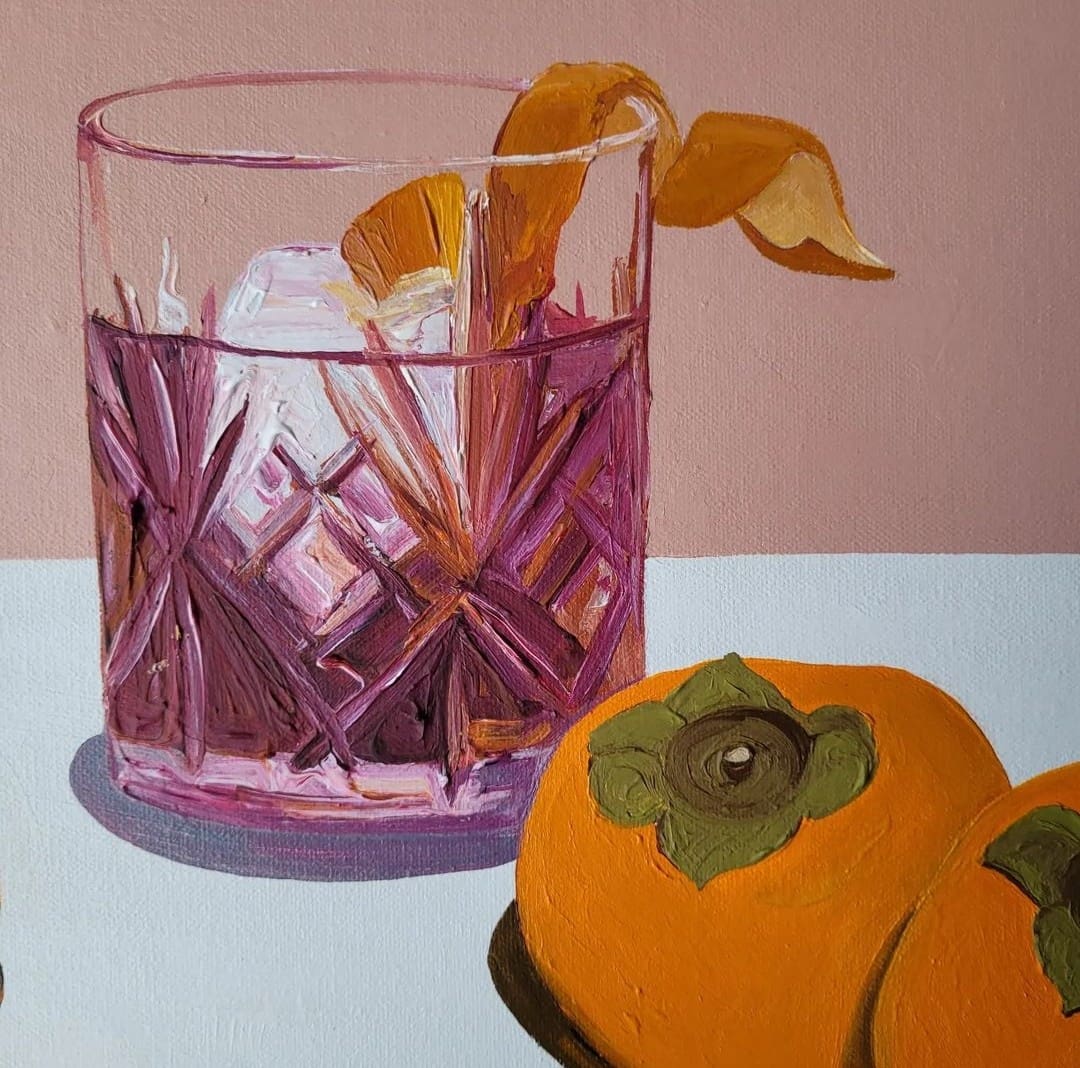 Like many in the art industry, it took Jessie a while to make her way into the art world.
"As many people can likely relate, we often think it's best to have a safe job. So I worked in hospitality for 10 years. It was predictable and safe, but the passion to be an artist never left me.
"I started to dabble in creative practices with some courses and playing with my art style at home. I would bring all the empty gin and vodka bottles home from work and include them in my paintings," recalls Jessie with a smile.
"My next step was developing a really good discipline. I was practicing my art every single day and uploading it to social media. Instagram has been fantastic for me as an artist. I've gained connections with galleries and had so many opportunities open up to me.
"I wanted to be wise with my transition away from my predicable job. My art started as a side hustle for a few years and now, in 2022, art is my full time job."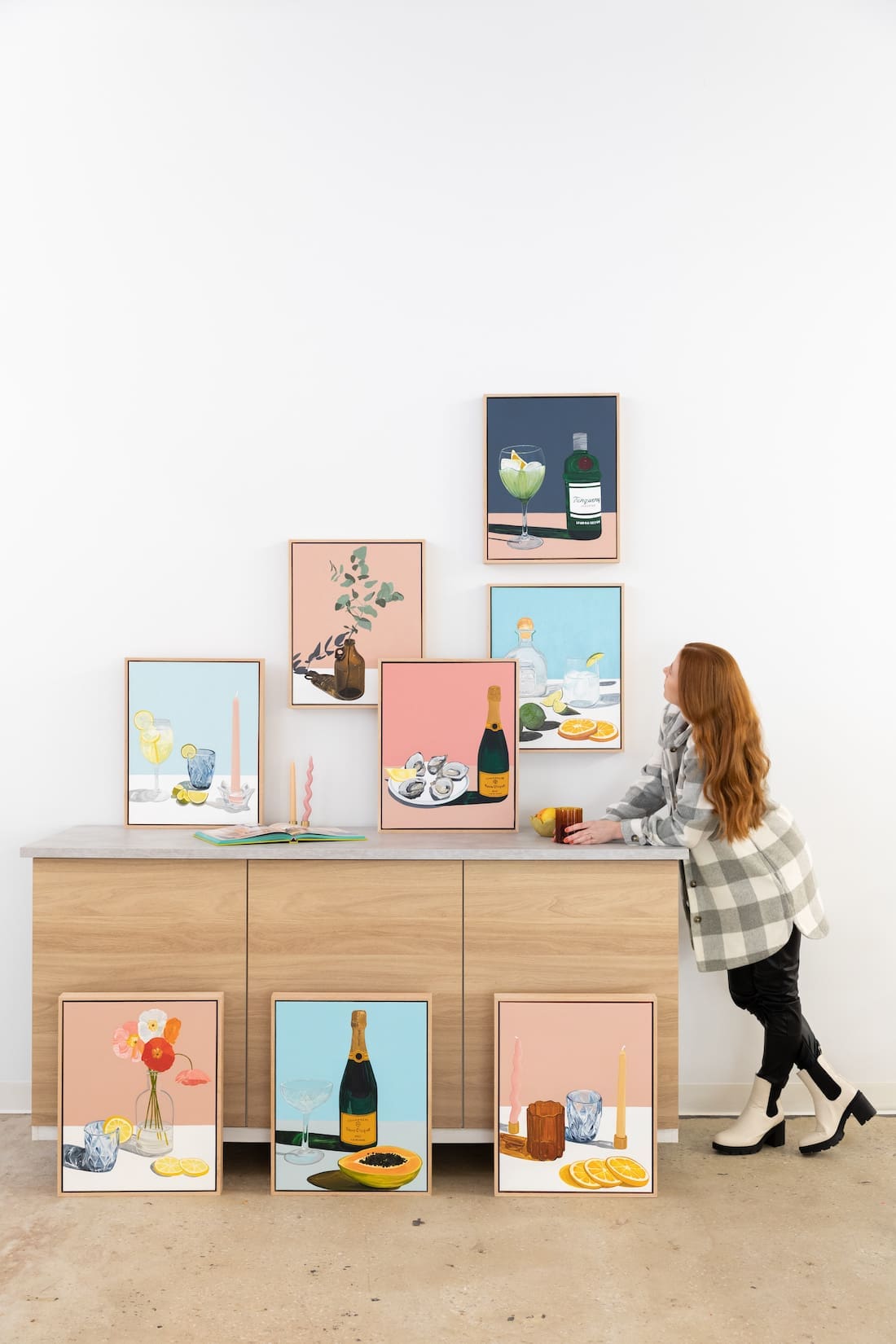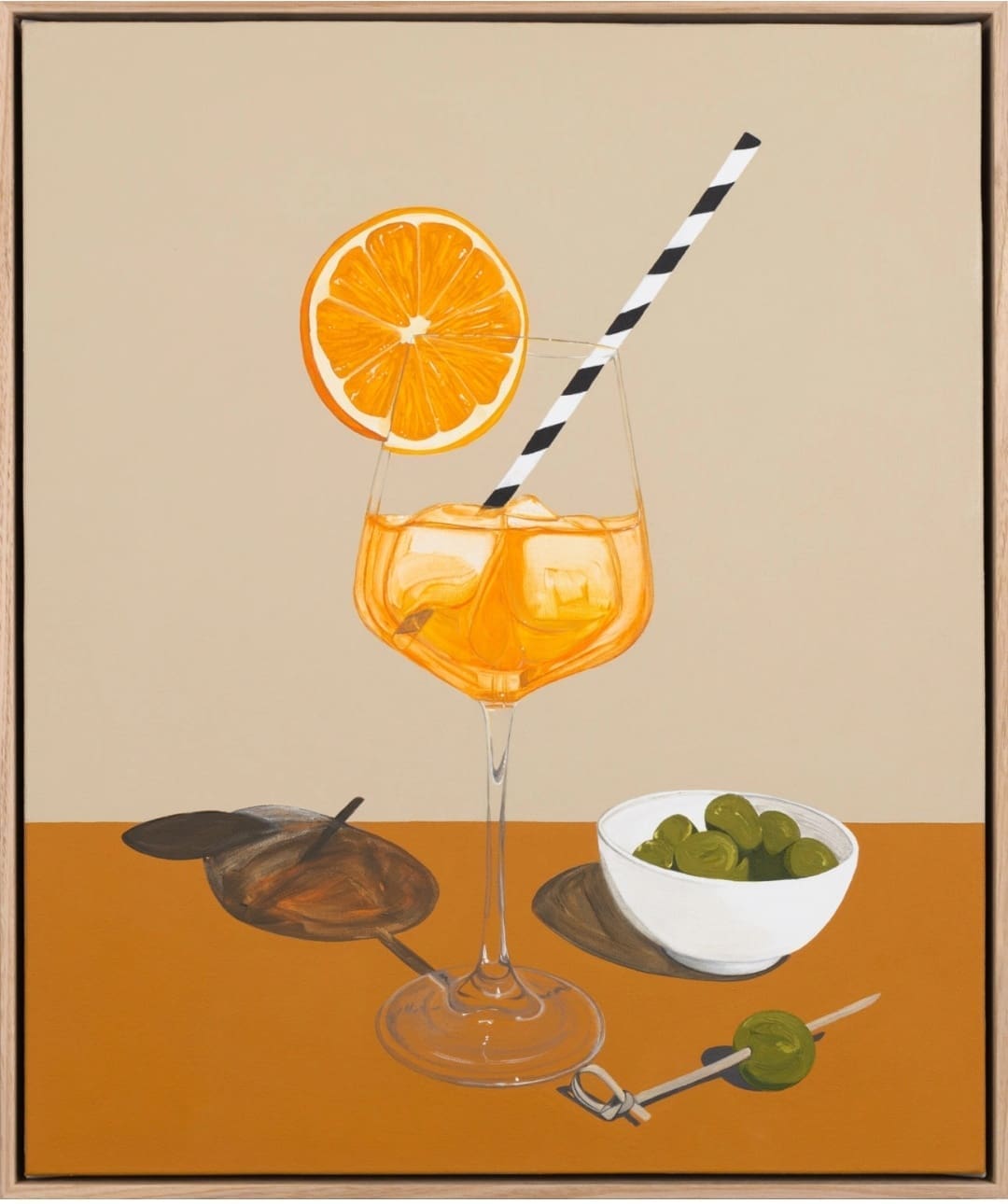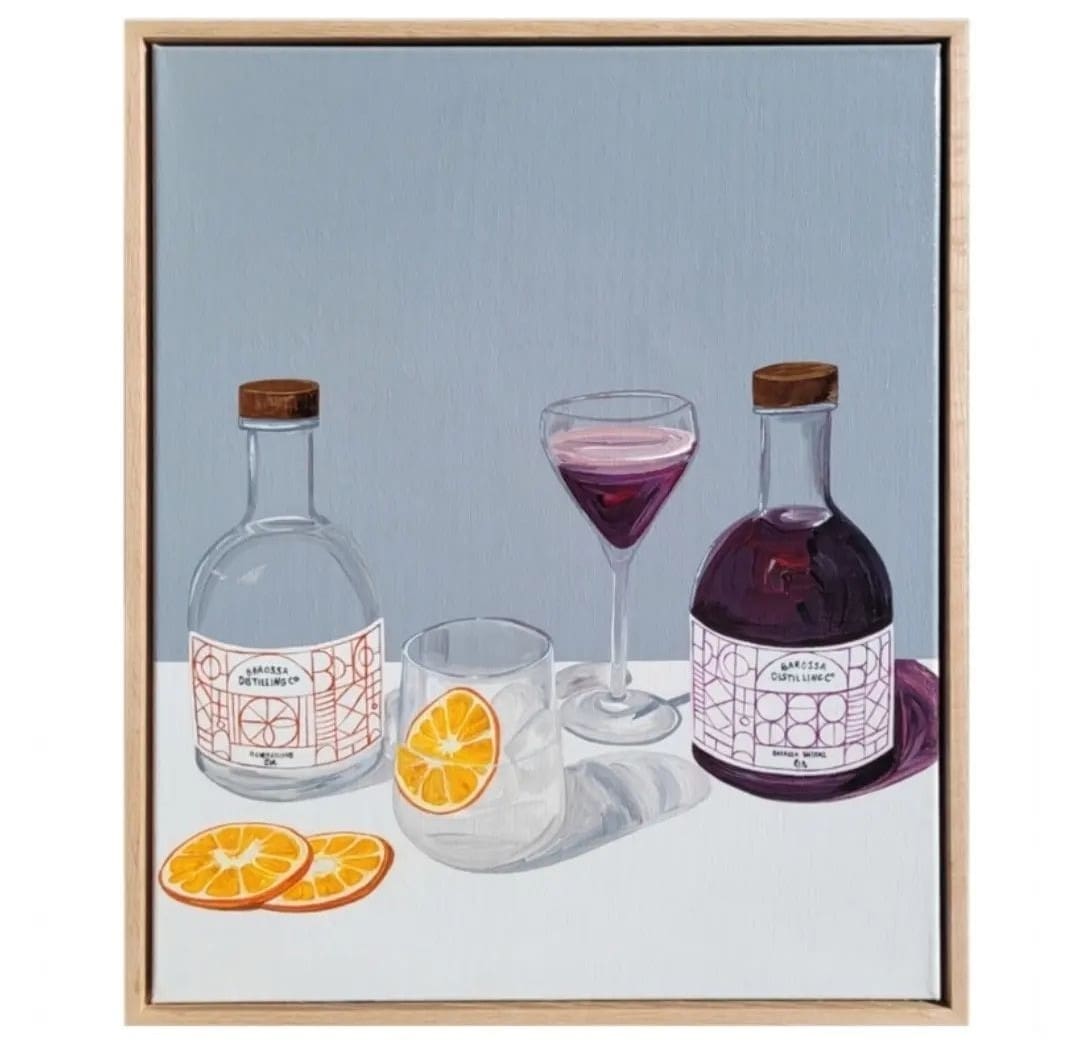 Contemporary still life artwork is trending and when you see paintings like Jessie's, it's not hard to see why.
"My art style is still life, contemporary. I paint with acrylic paint. I like bringing a mixture of loose painted strokes with tight detailed brush work," explains Jessie.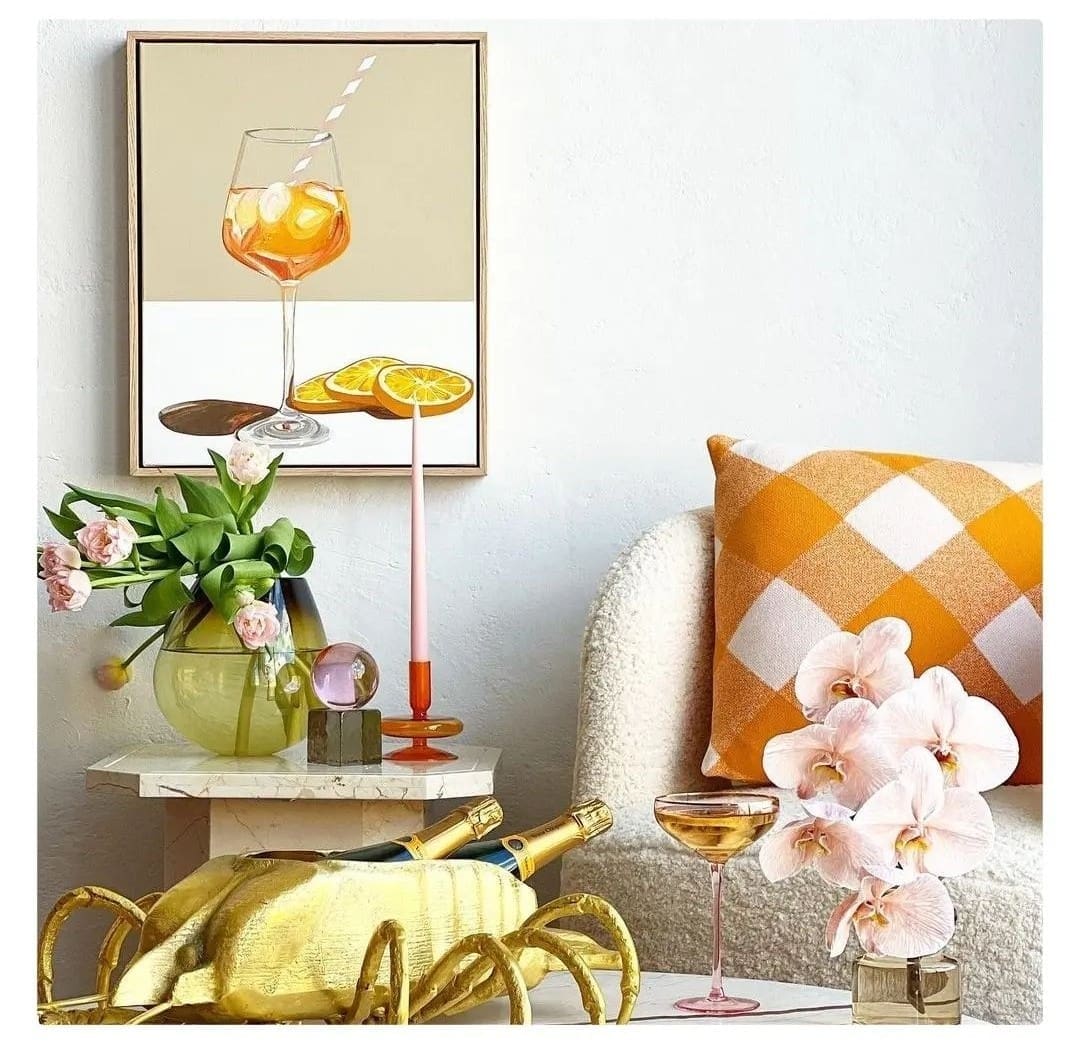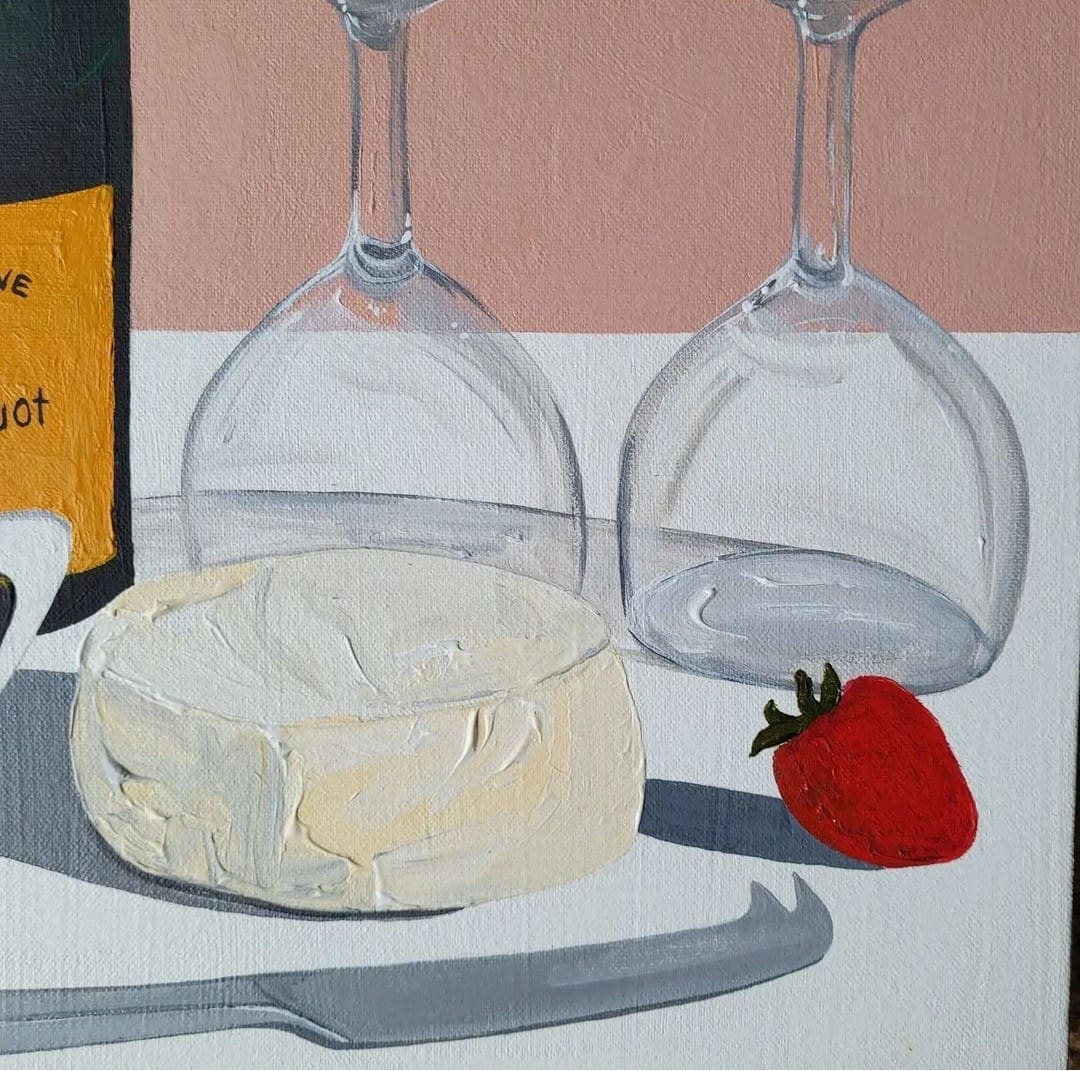 Jessie's creative process uses a mix of photography, screen and paint.
"The way I work is by setting up a still life with the things I love like flowers, cocktails and olives. I work with good lighting to capture photos then work with these from my laptop. Working this way is great for zooming into certain details.
"When it comes to the painting side of things, I mostly paint at night when my little one is sleeping."
"I'm currently working towards my first solo exhibition in January 2023. It's such an exciting time!"
We don't know about you, but we suddenly feel like an Aperol Spritz 😉 . Thank you to Jessie for sharing her art inspiration with us. You can follow Jessie's journey through her Instagram, or check out her website to discover more of contemporary still life artwork.