Ashley Furniture Aldwin Bedroom Set
After the wedding you will be faced with a myriad of decisions, and the choices you make can have an effect on your home for years to come. It makes sense to start off as a married couple by setting your budget and discussing the furniture you will need for your new life together.
Here are some tips that can help make the process smoother and more fun.
1. Decide on a Style
The Bernhardt Loft collection features mid-century modern design.
Before you jump into buying furniture, sit down and talk about the look you are trying to achieve. Of course, if you are merging existing furniture, it can complicate things a bit. For example, you may love a "shabby chic" cottage look, and your partner may love edgy contemporary with an industrial vibe.
Don't worry – you can always find furniture that suits both of your tastes. Thumb through decorator magazines and visit a furniture showroom that carries a wide range of styles.
2. Start with the Bed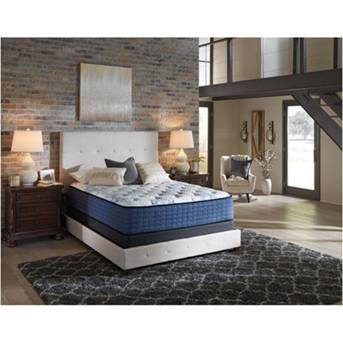 Ashley Furniture queen mattress for a good night's sleep.
You may be tempted to choose your living room furniture first, but it is a good idea to buy a new mattress, a bed and maybe even the entire bedroom set when you start the decorating process. Mattresses come in a variety of materials and styles that adapt to your way of sleeping. If you can't agree, you can always consider an adjustable bed that will give each partner his or her preference.
3. Choose a Sofa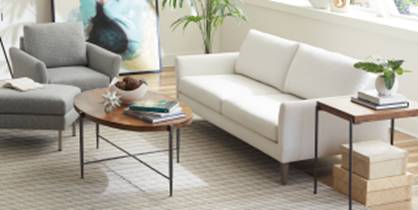 Hekman Furniture is available at Home Living Furniture in central New Jersey.
Now for the fun part – decorating your main living area where you will relax at the end of the day and enjoy each other's company. The sofa is the main attraction in the living room, so choose wisely. You will want a sofa that is comfortable and well-constructed so it will stand the test of time. If you have a pet or if you are concerned about today's lighter colored fabrics, check out performance fabrics that are offered by many manufacturers.
4. Personalize your Home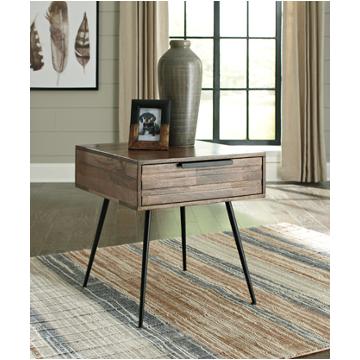 Ashley Furniture Karmont Square End Table
Now it's time to add some personality to your decor. You can do that by placing a couple of photos in strategic places, accessorizing with patterned rugs and artwork, or adding some unusual accent pieces like an end table, a coffee table or a chair with personality. Once you choose the basics, don't be afraid to express your good taste with an accent paste that really stands out.
One-Stop Shopping at Home Living Furniture
Home Living Furniture in Howell, New Jersey is a convenient one-stop shop for all your furniture needs. Visit in-person shop at the online virtual store. For information about Home Living Furniture weekly sales and promotions and to shop online, visit homelivingfurniture.com.