If you're struggling to think of ideas to dress up your Christmas table, this simple napkin bow folding trick could be the answer! Inexpensive, quick and sure to make guests think you put in way more effort than you did, folded Christmas napkins are altogether an excellent way to elevate your table styling.
There are a variety of napkin folding ideas trending on social media. Last year we brought you the Christmas tree folding hack and today it's time to bring you an elegant alternative — a luxe Christmas bow napkin folding hack. Check out the video below or follow the step-by-step guide to try this napkin folding trick.
Related article: How to fold a napkin like a Christmas tree: Easy steps to the Christmas tree napkin folding hack
Related article: The most beautiful Christmas wreaths you can actually DIY!
What you'll need:
Square napkins (our napkins are from Freedom)
Something to hold the napkin in place such as a napkin ring or decorative wire.
That's all you need to complete this napkin folding idea.
Steps:
1. Firstly, fold your napkin into a triangle.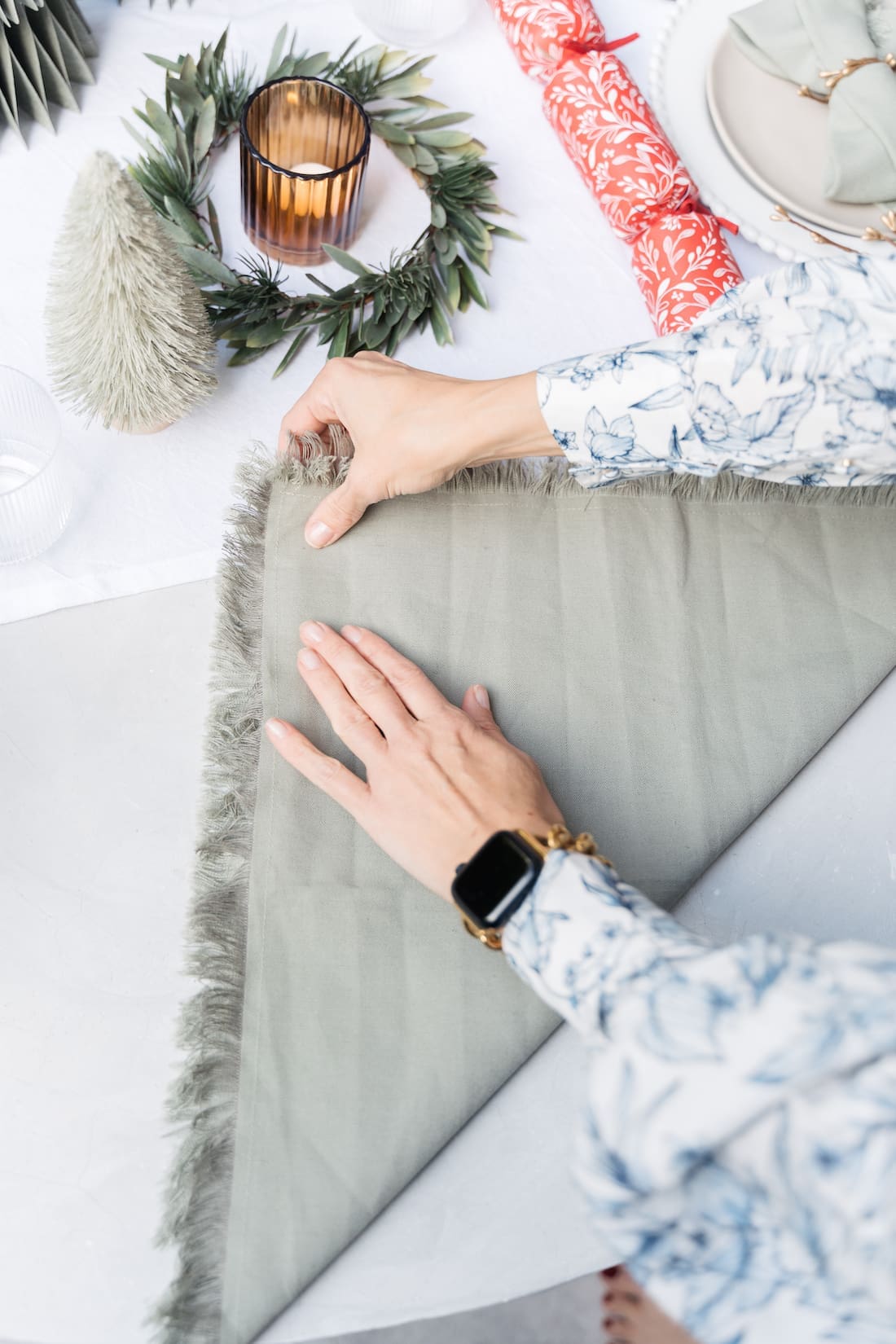 2. Fold top down 3/4 of the way before folding bottom upwards in thirds.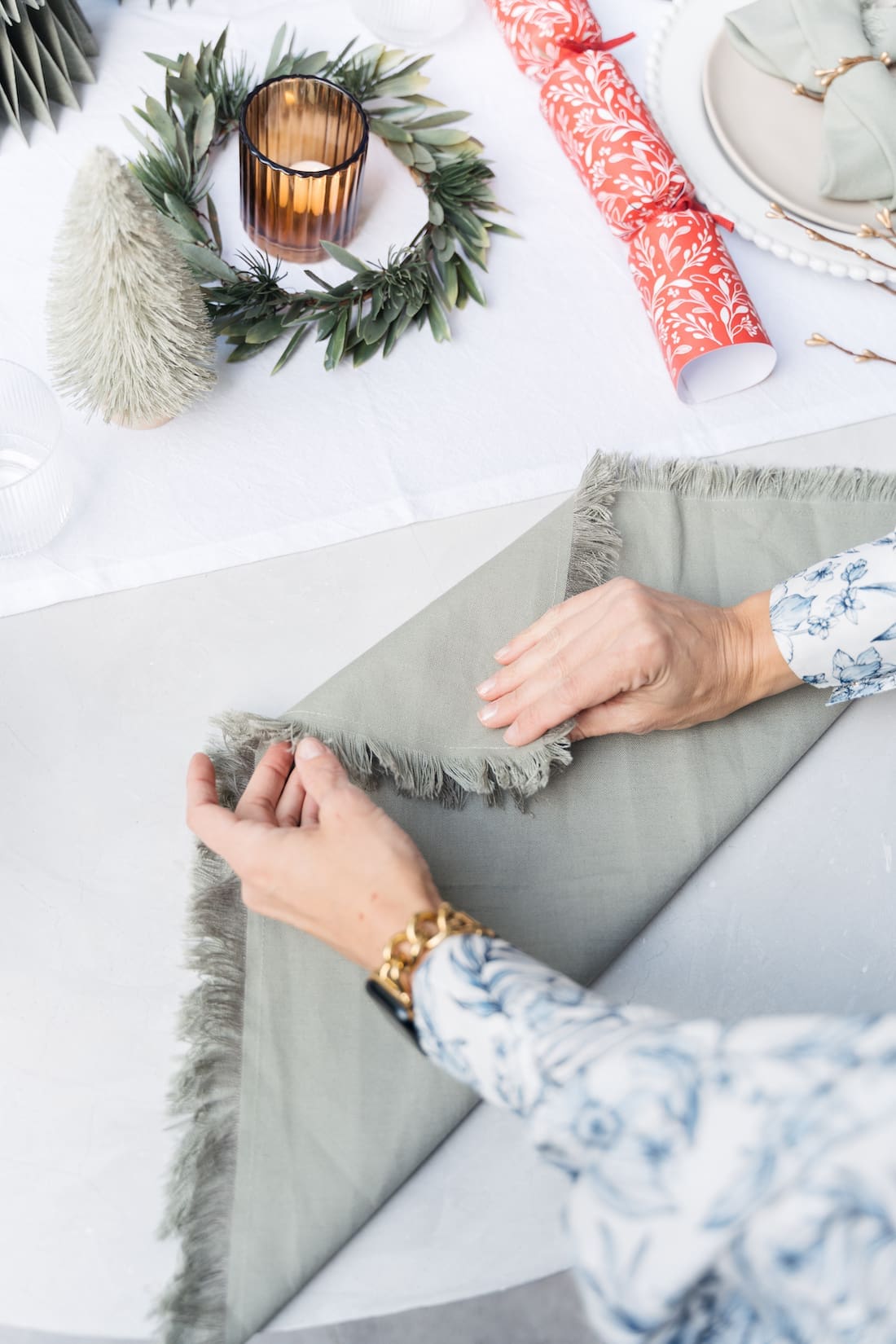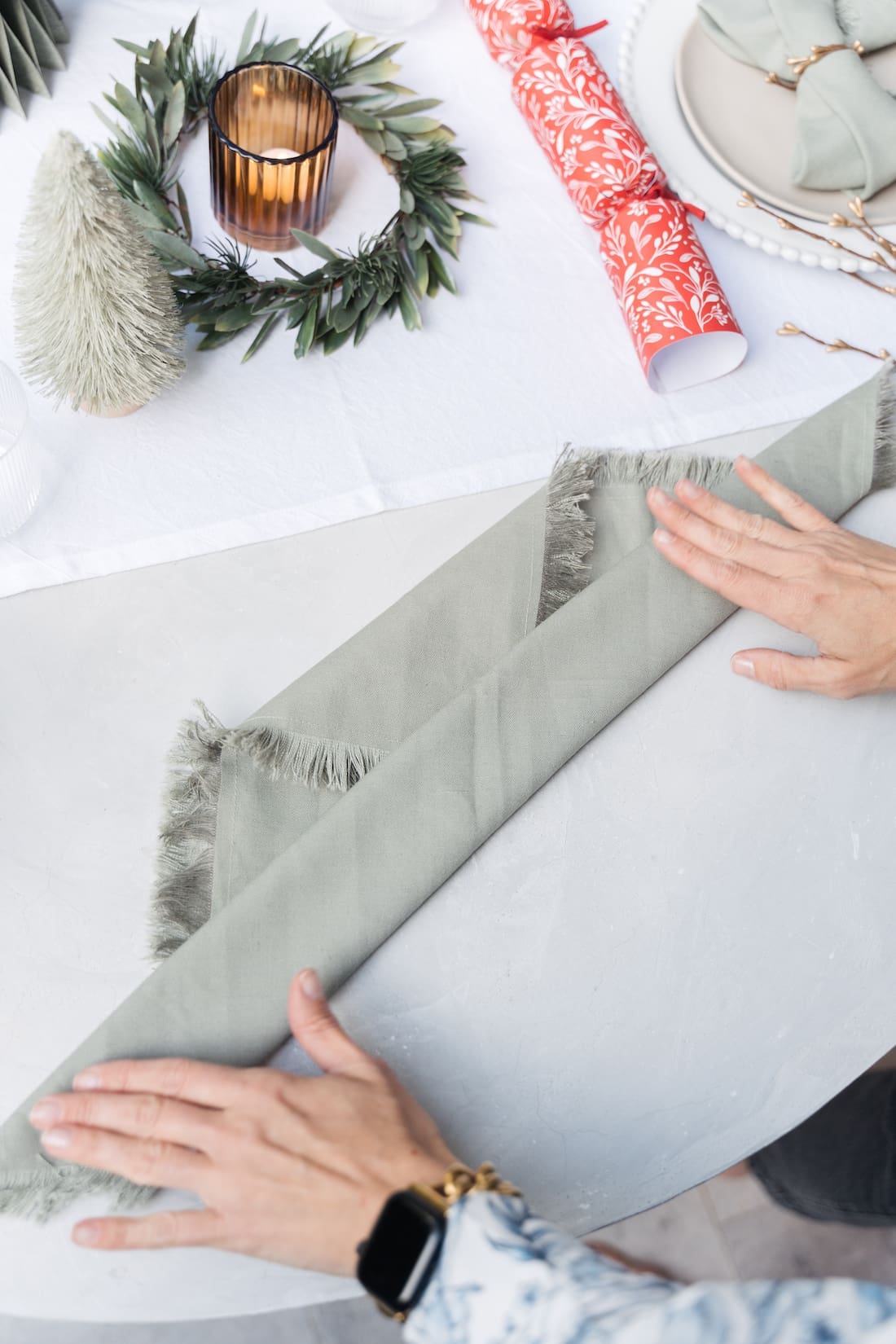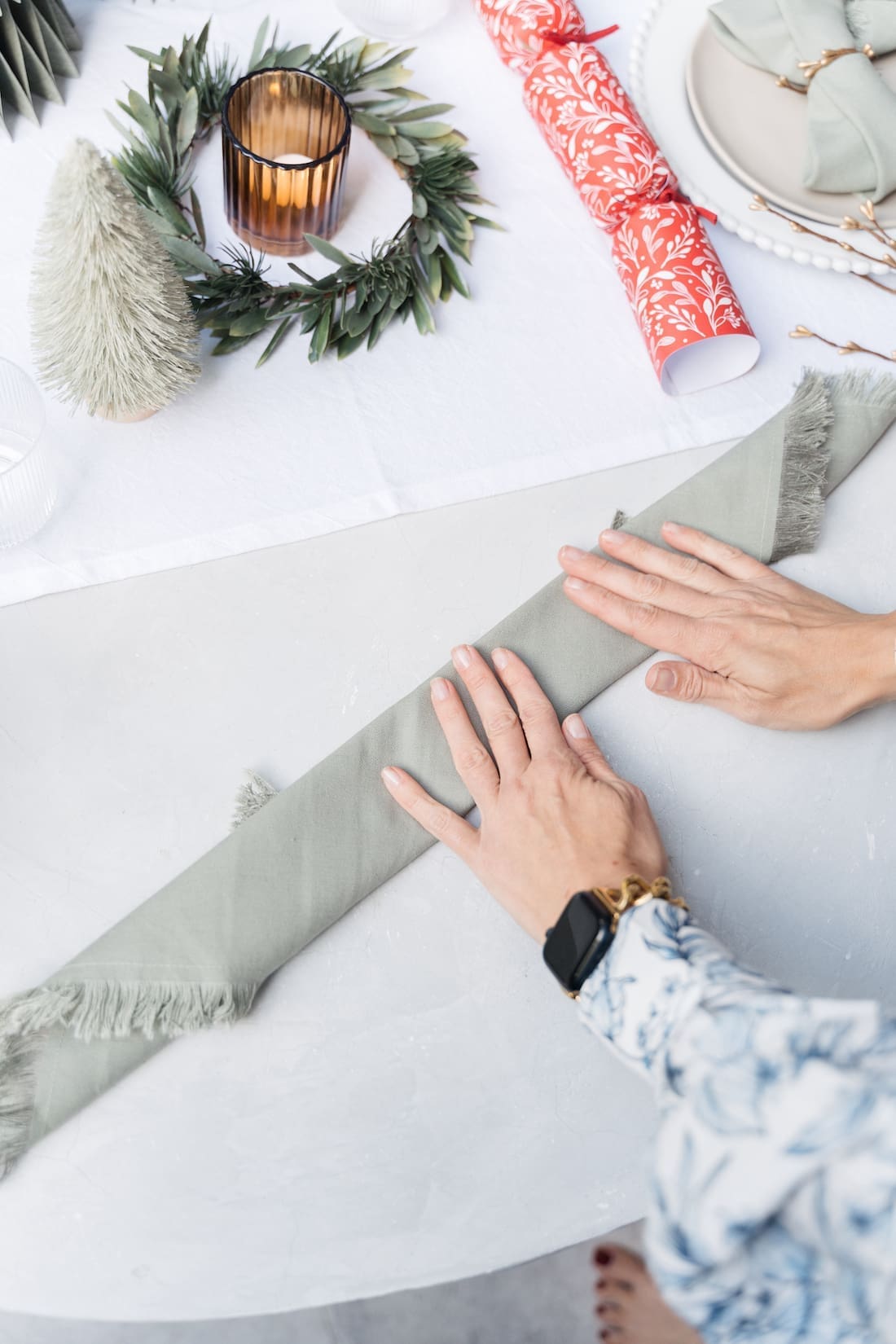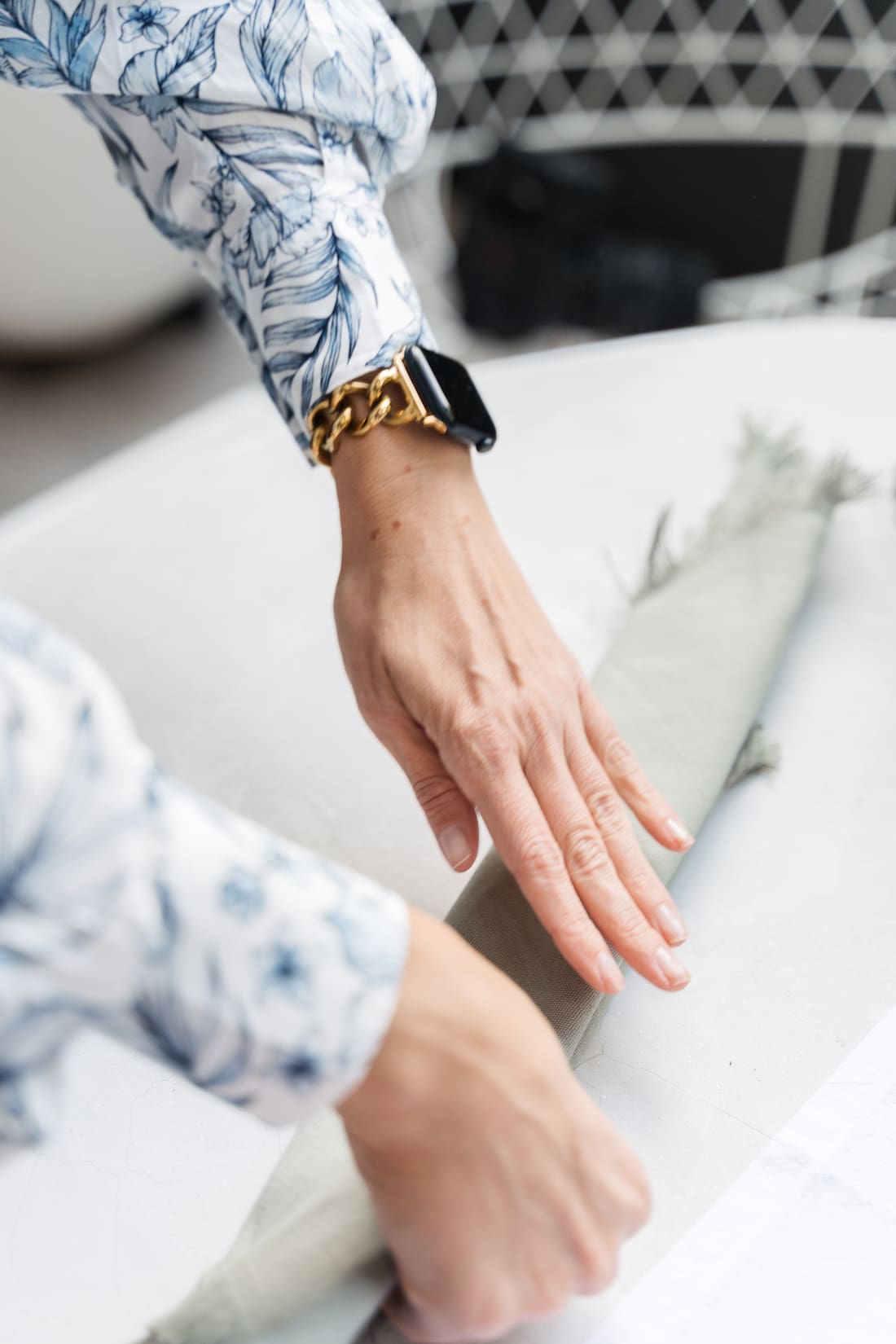 3. Diagonally fold down each side, pinching the fabric halfway to down to create a bow shape.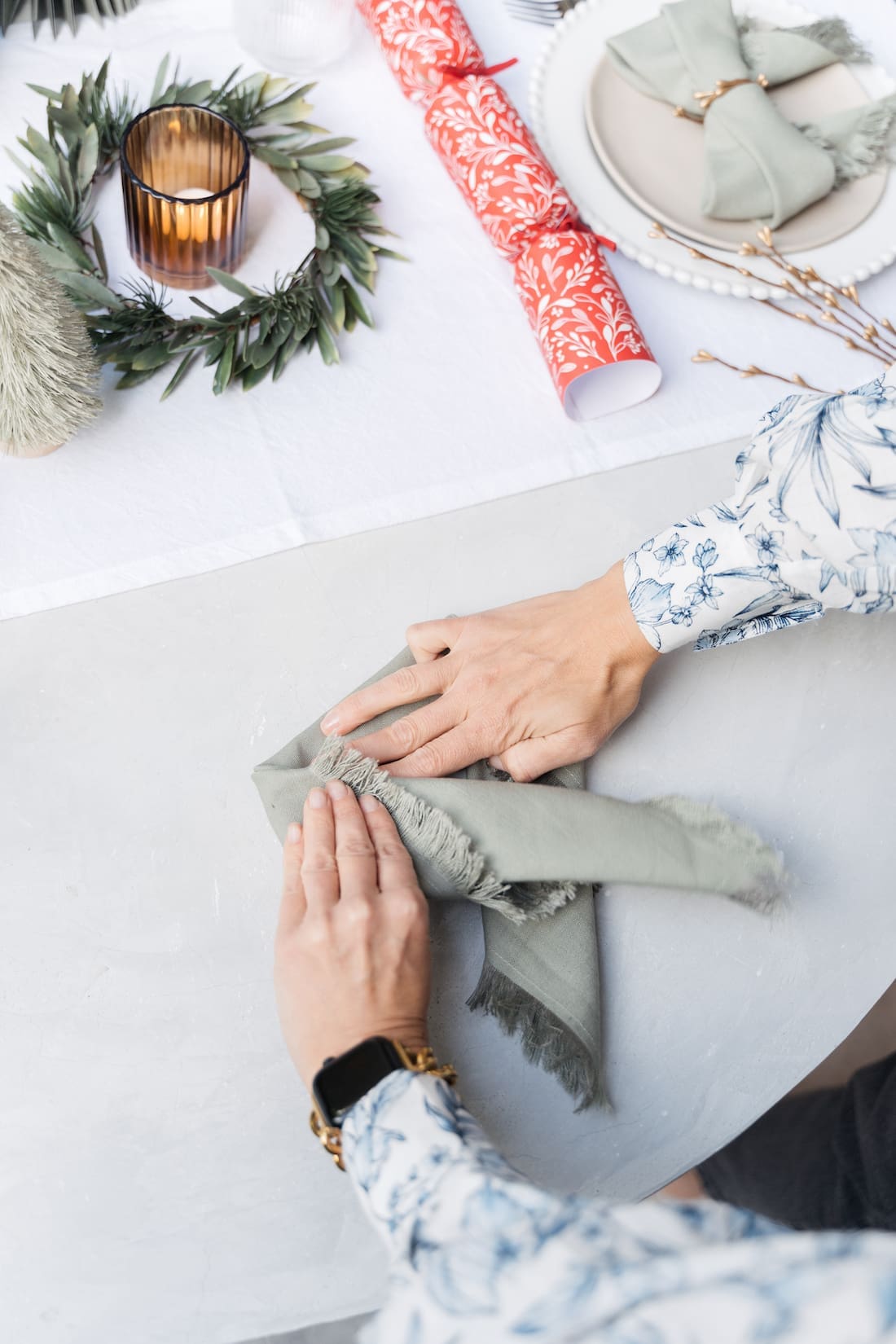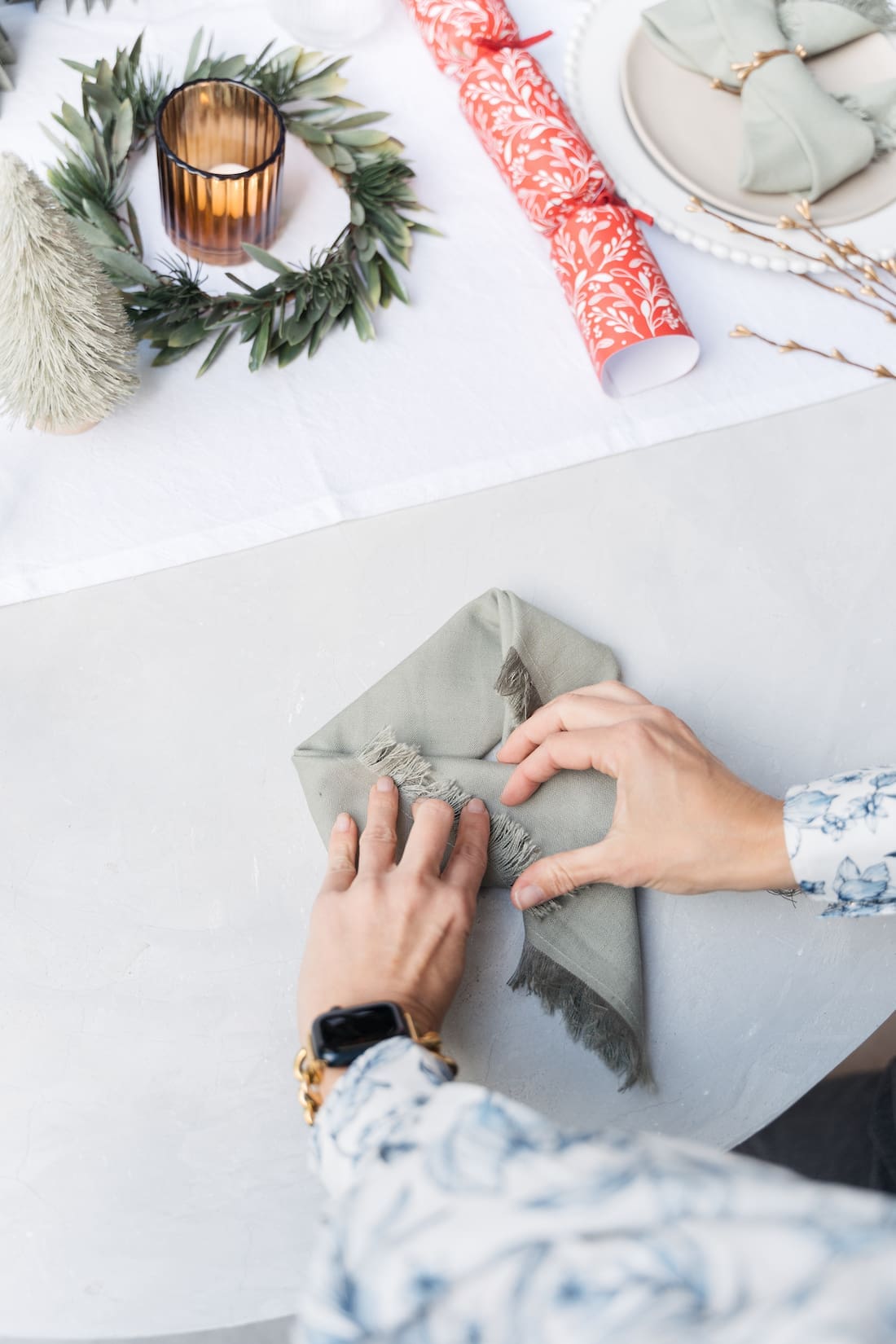 4. Then, use the napkin ring or decorative wire to secure the bow in place.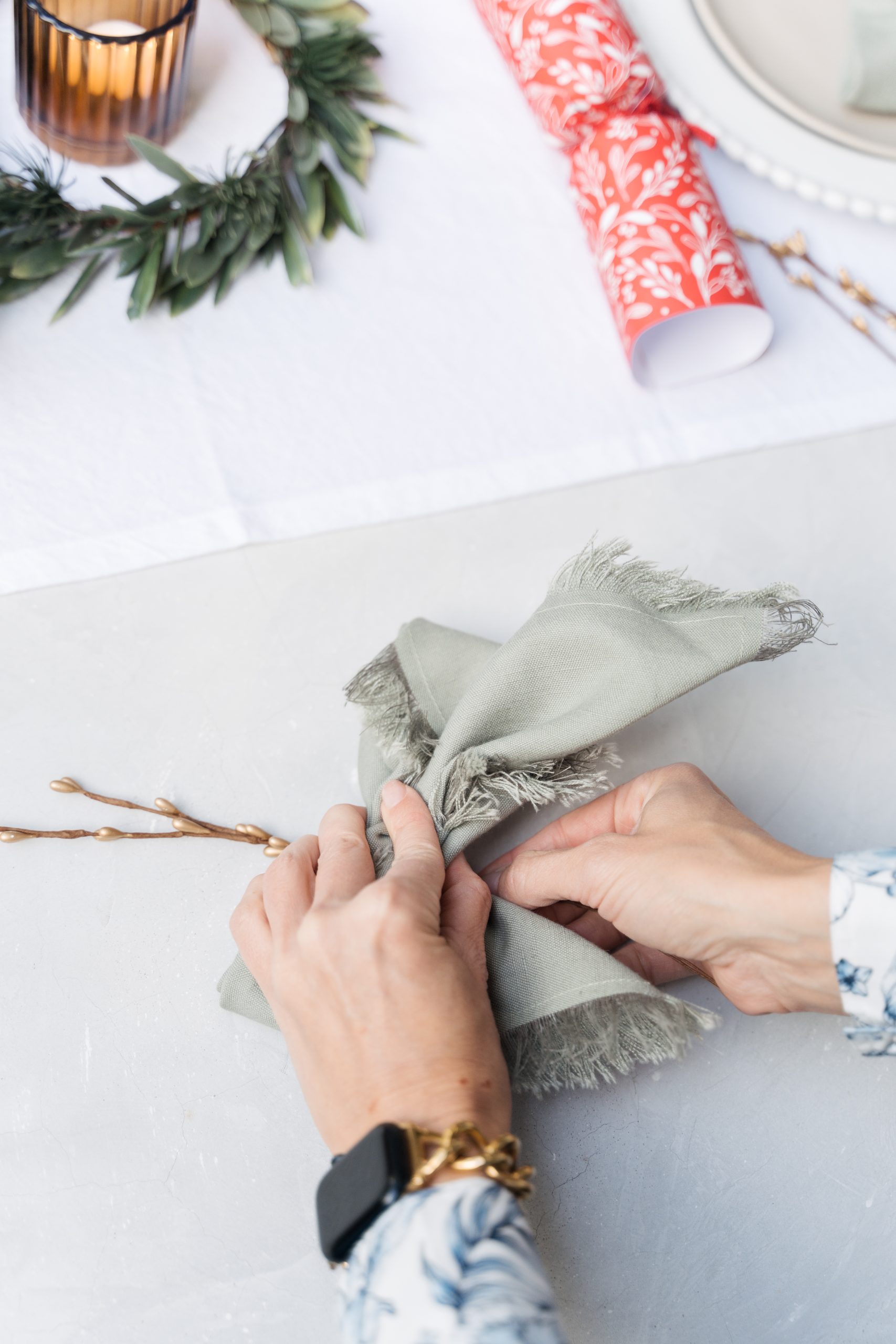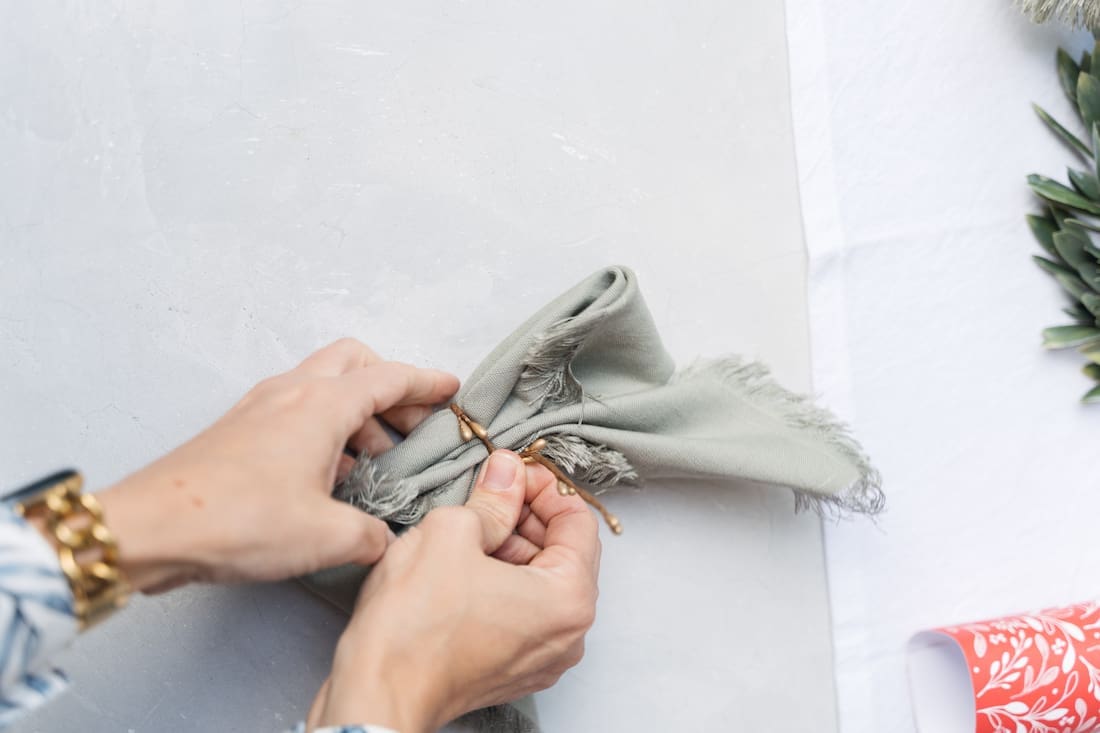 5. Finally, straighten out the ends, fluff your bow and voila! Your easy luxe Christmas bow napkin is complete!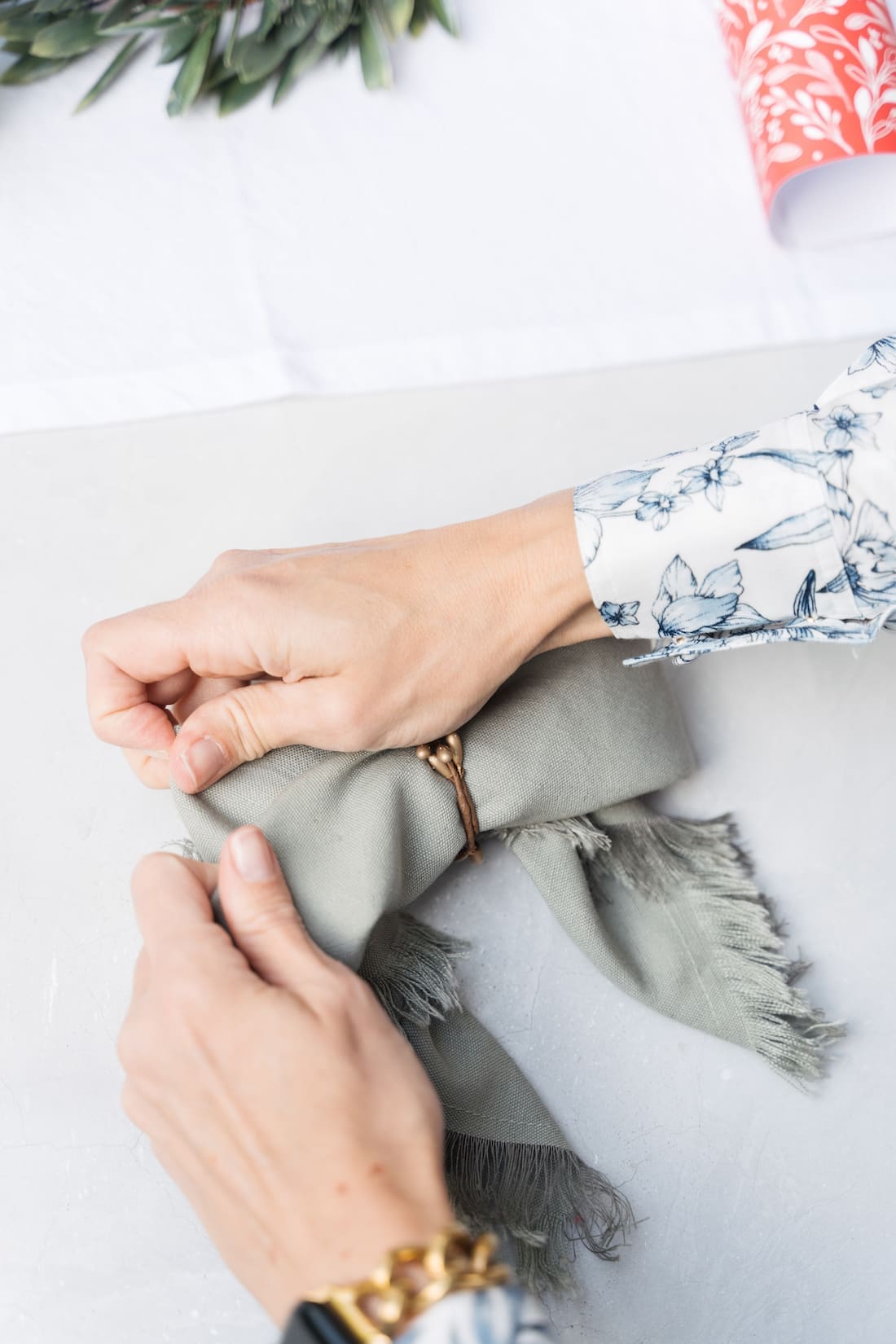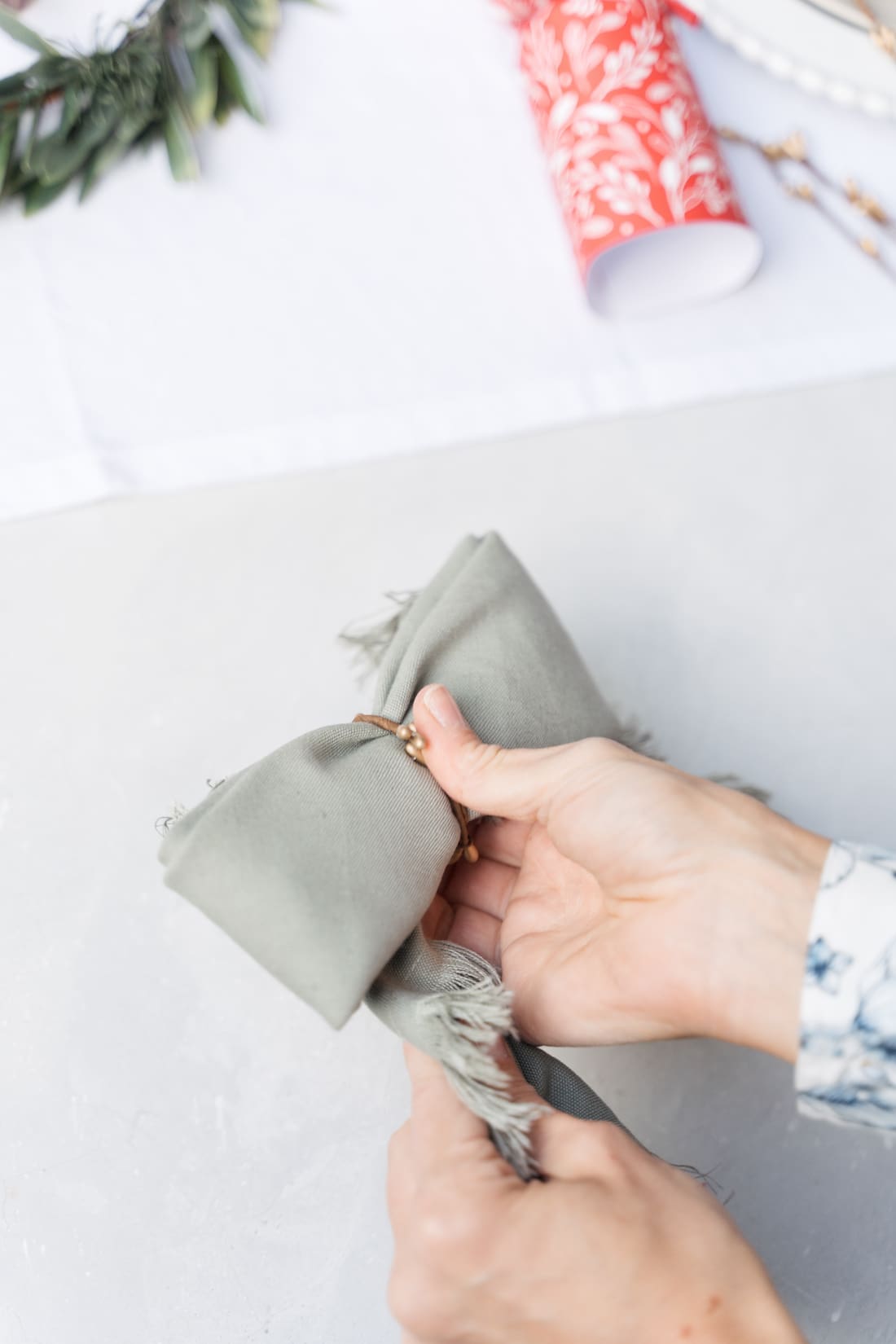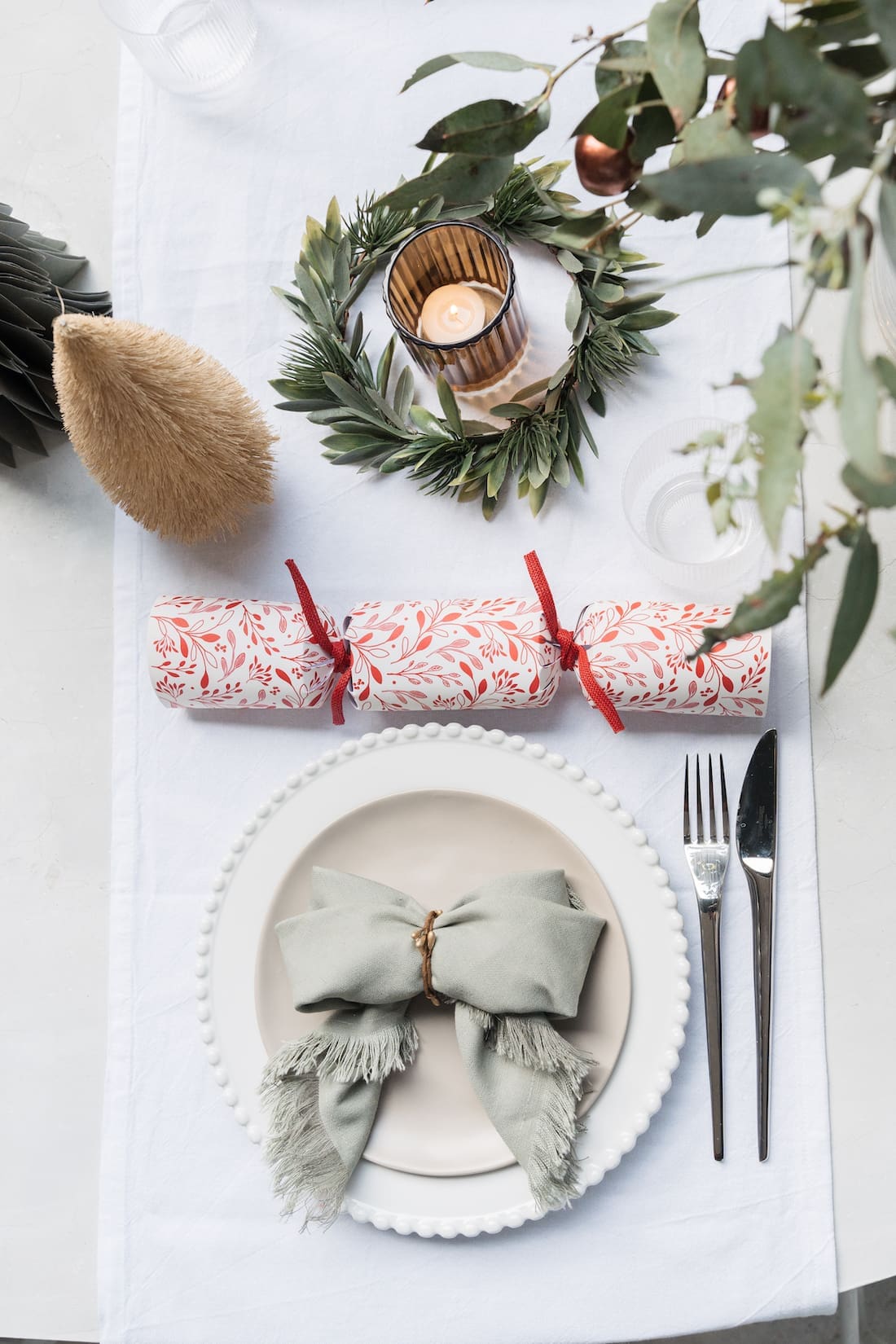 We hope you liked this Christmas napkin folding idea! Do you have any Christmas napkin folding ideas you want us to try? Will you also give this bow napkin idea a go? We'd love to hear all your thoughts so leave them in the comment section below!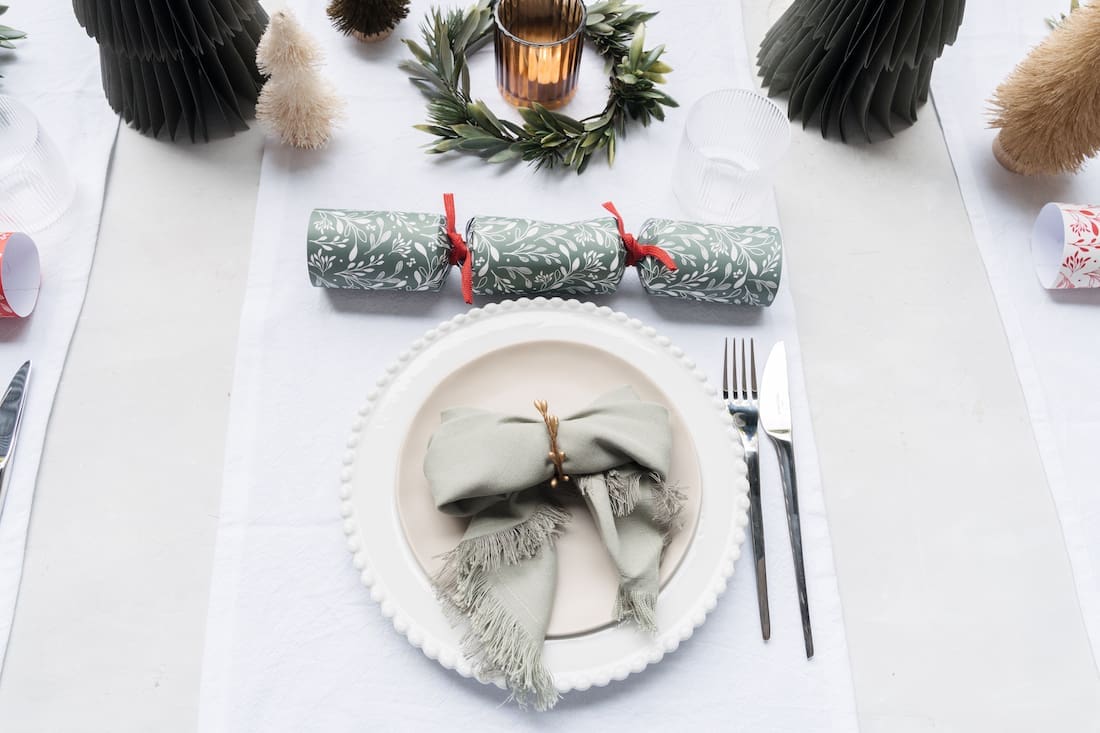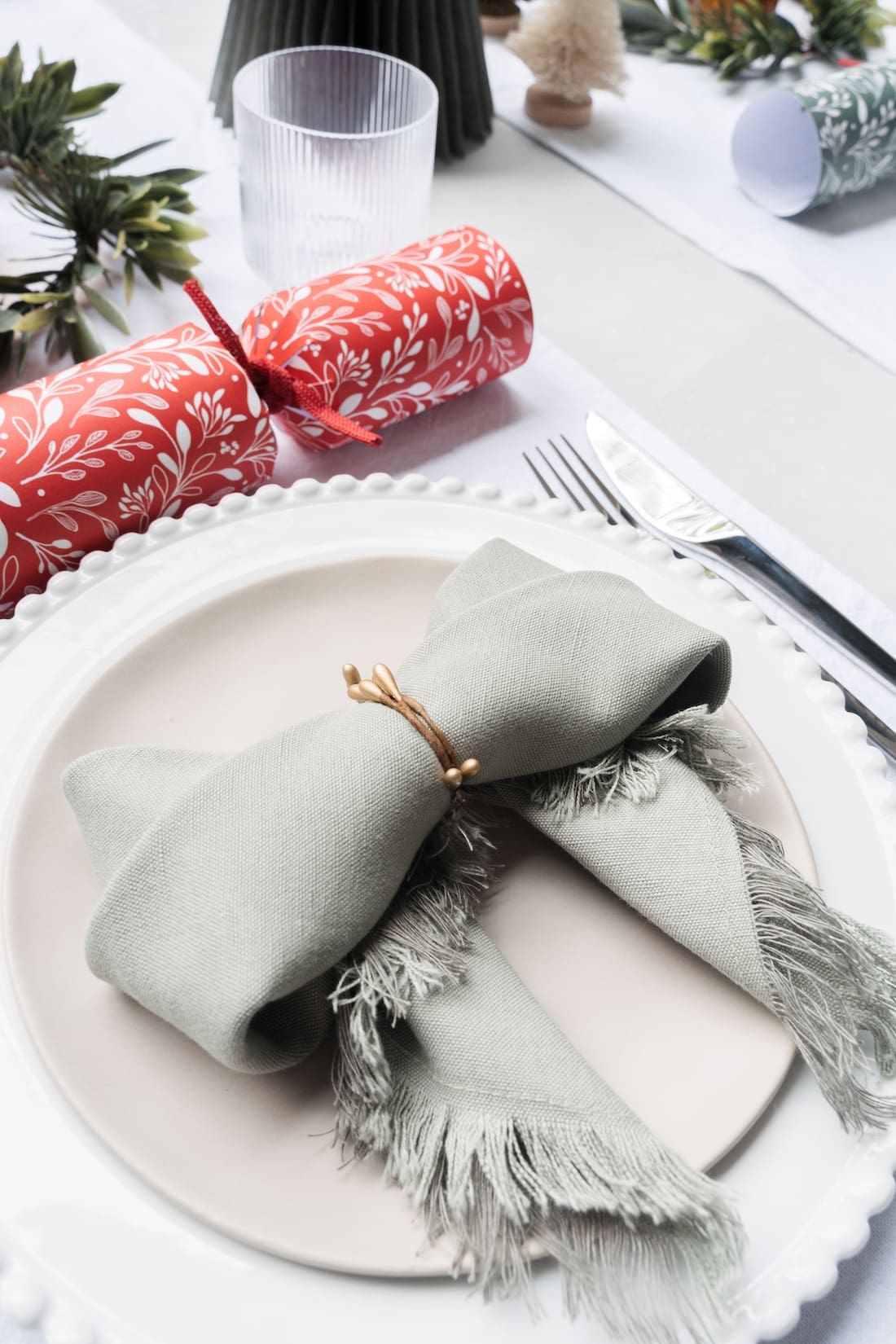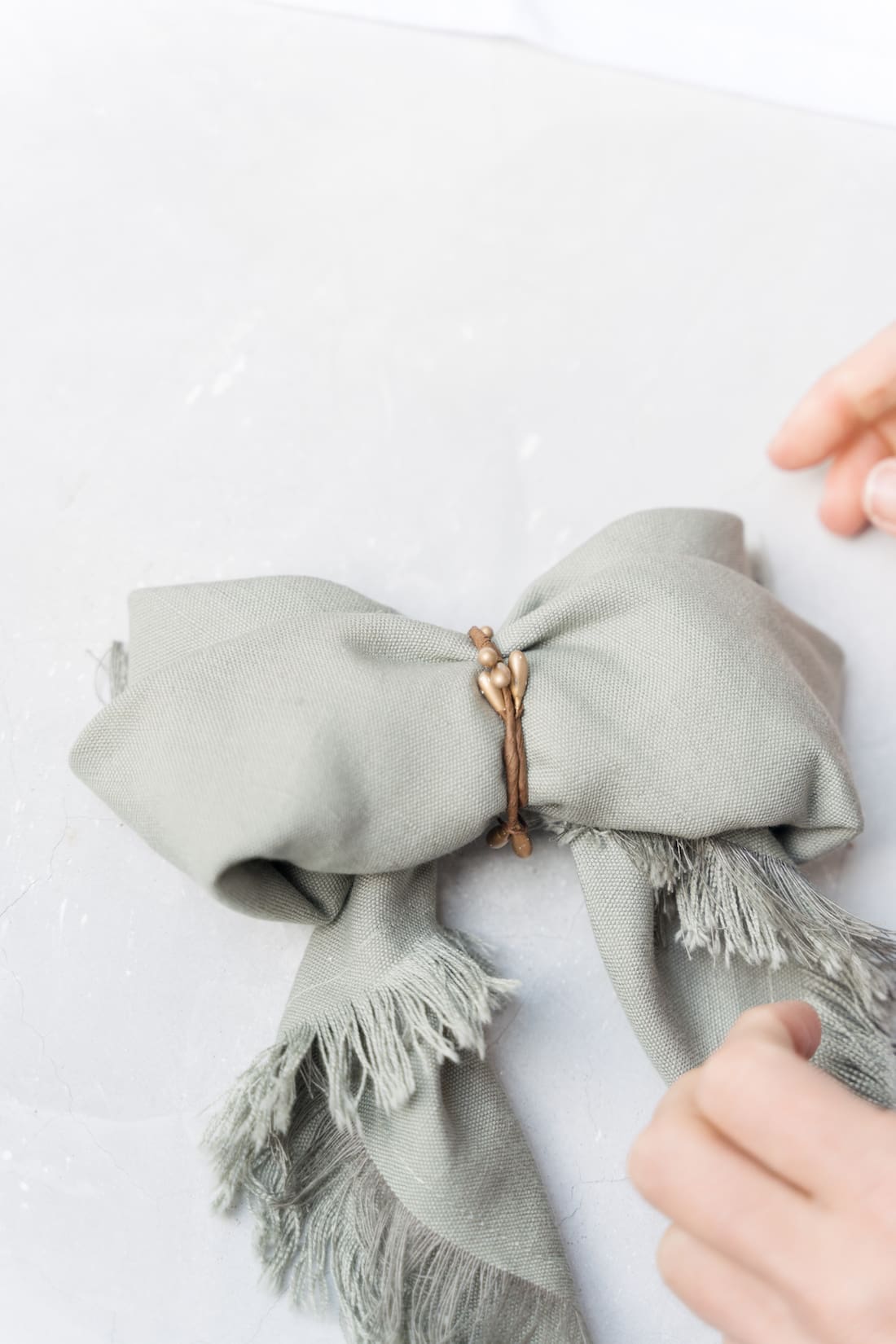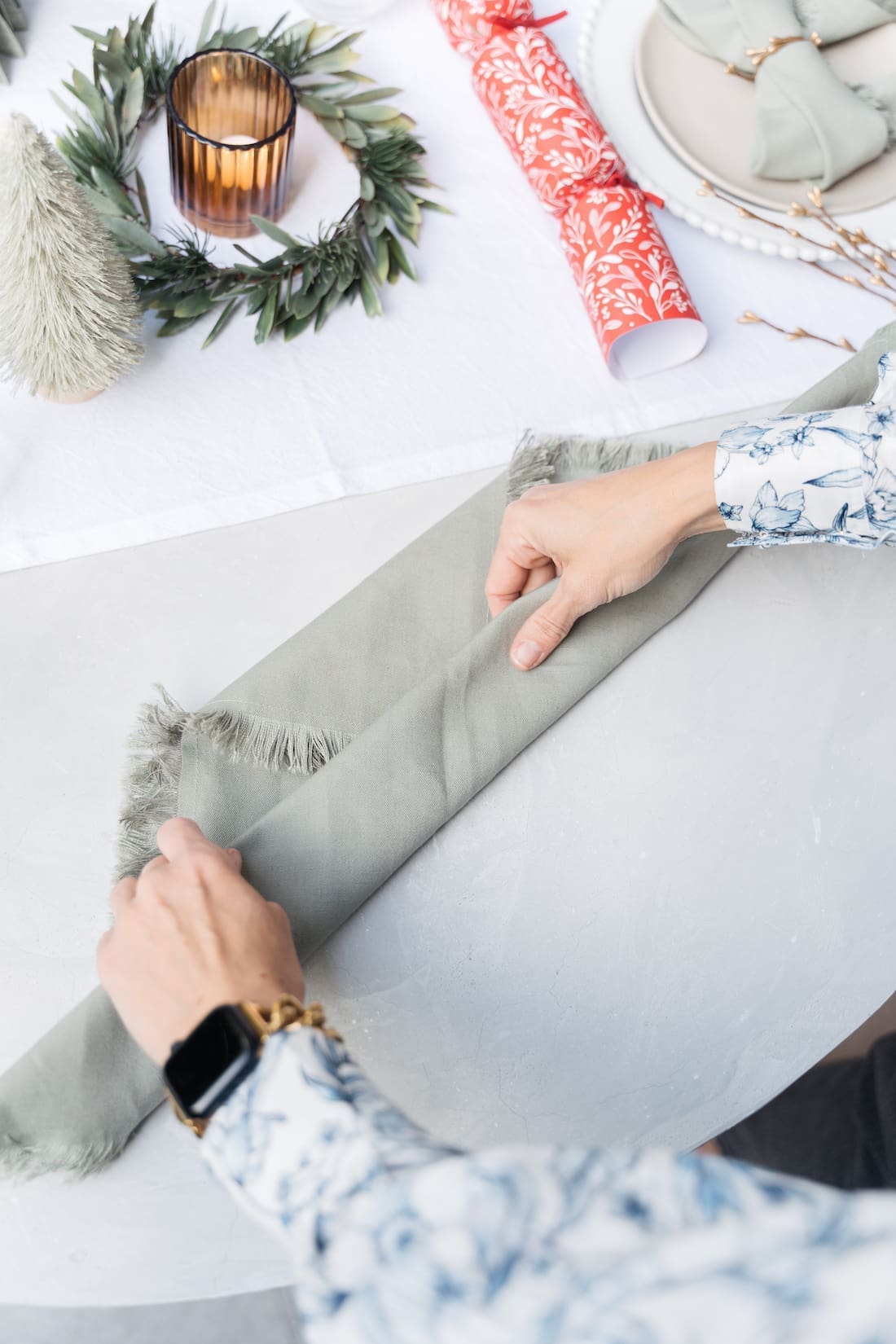 Disclaimer: This post contains some affiliate links. This means that when you click on a link and purchase something from that site, we may make a small commission at no extra cost to you.