Polished wood floors and large format tiling are beautiful features in many of today's homes. Decorators know that you can enhance the look with a beautiful area rug. As attractive as area rugs may be, the look is only one reason to add area rugs.
Here are some of the benefits of incorporating area rugs in all the right places when you decorate your home:
Improve the Look of Your Decor

Universal Furniture Greystone Dinette Set
Area rugs can add interest and a pop of color to a neutral room with a pleasing pattern that coordinates with the furniture. Muted tones create another level of sophistication for the dining room. A rug is a good way to pull together different tones.
Some decorators start with the rug and use the colors and shapes to guide the rest of the decor. If you have a round dining table, look for a round rug that mirrors the curve. For safety's sake as well as aesthetics, making sure all the furniture legs are on the rug is the best way to go.
Define the Area in a Large Space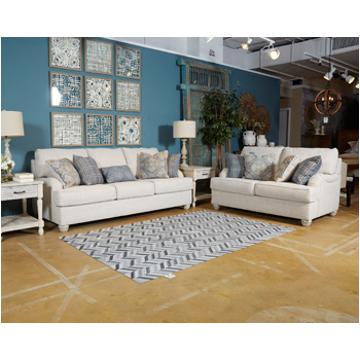 Ashley Furniture Traemore Sofa
If you have a great room, a large living room or a basement, place an area rug near seating to define the area and ground the room. A properly placed rug creates a cozy area in what would otherwise be a cavernous space. Feng Shui principles tell us that an area rug will bring a sense of calm by slowing the energy. The rug helps ground the room and provides a tranquil resting place.
Add Warmth and Comfort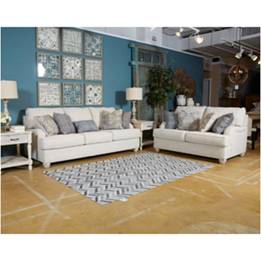 Vaughn Bassett Cassell Park Grey Bedroom Set
People appreciate the warmth and comfort of an area rug on cold hardwood floors, especially in the bedroom. A beautiful area rug placed halfway under the bed frame allows you to show off your beautiful wood floors while reaping the benefits of a warm and cozy rug. A smaller rug placed at the foot of the bed is a modern option with a crisp, clean vibe. Some people go the extra mile and choose a large rug that reaches from wall to wall.
Reduce Noise
You will find that placing an area rug in your room will decrease the noise level. A room without a rug or carpeting often creates an echo because the hard floor surface does not absorb much sound. A rug will decrease the noise in the room considerably.
Discount Area Rugs at Home Living Furniture
Home Living Furniture in Howell, New Jersey, is a one-stop shop for all your furniture needs, including a wide selection of area rugs. Visit in person or log onto the virtual online store. For information about Home Living Furniture weekly sales and promotions and to shop online, visit homelivingfurniture.com.