When it comes to kid's rugs, we're spoilt for choice. And not in a good way! If you're looking for stylish kid's rugs that aren't in-your-face bright or covered in oversized cartoon characters, then this is the round up for you!
We've put in the hard work to find 7 of the best and most stylish kid's rugs you're sure to fall in love with.
This article came about thanks to a reader's request. If you have a topic you'd like us to cover, we'd love to hear it! Email us at hello@stylecurator.com.au, comment below, or send us a DM on Facebook or Instagram. We always love helping with your styling or reno challenges!
Related article: How to style a shared kids bedroom: Inspo for shared room ideas
Related article: Genius toy storage solutions: Get organised with the best storage ideas for kids toys
This checkerboard jute rug from Miss Amara is so gorgeous it might not actually make it into your kid's bedroom! Handwoven from 100% eco-friendly jute fibres, it's an ideal choice for your child's room as it's hardwearing and easy to clean.
It's a versatile print that would blend with any home style such as boho, modern, minimalist or coastal.
Channeling more of a mid-century modern, Japandi or eclectic style? This graphic print rug from Early Settler is like art for the floor. Neutral enough to allow you to change up your child's bedroom as they grow, while still bringing in pops of colour and pattern.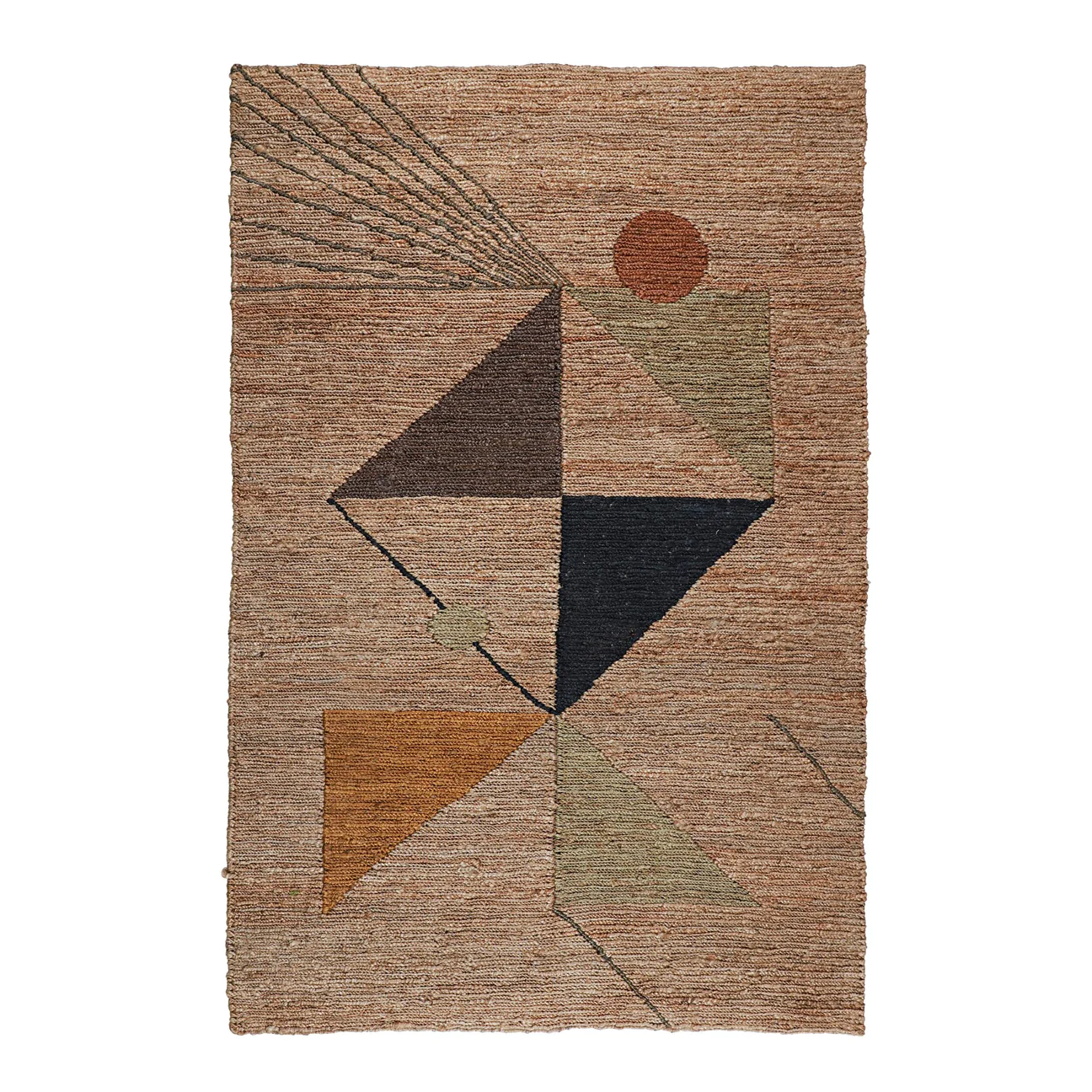 For a touch of fun without the OTT colour or design, the Cardiff vintage floral rug from Adairs is our pick. Perfect for any boho bedroom, the earthy colour palette makes this rug work just as well in a girl's or boy's bedroom. Pick out a few of the muted yellow and brown tones to carry across the rest of your child's bedroom and you've instantly got yourself an uplifting and sophisticated space.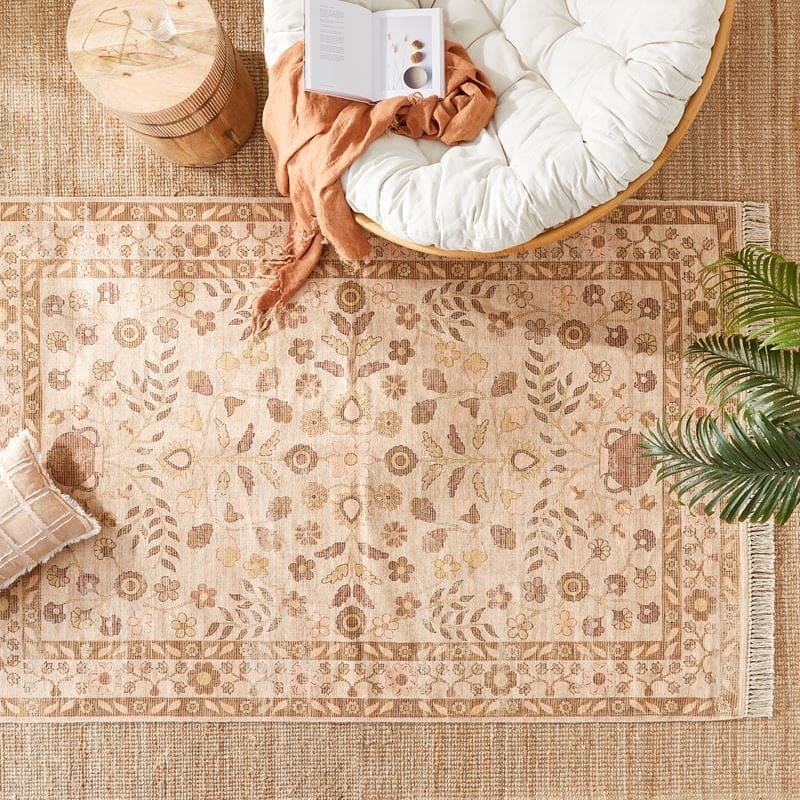 If you're chasing those boho coastal vibes, the Moroc round rug from Pillow Talk is just what the stylist ordered. Made from cotton, it's soft underfoot and has the prettiest pattern for that finishing touch in your little one's special space.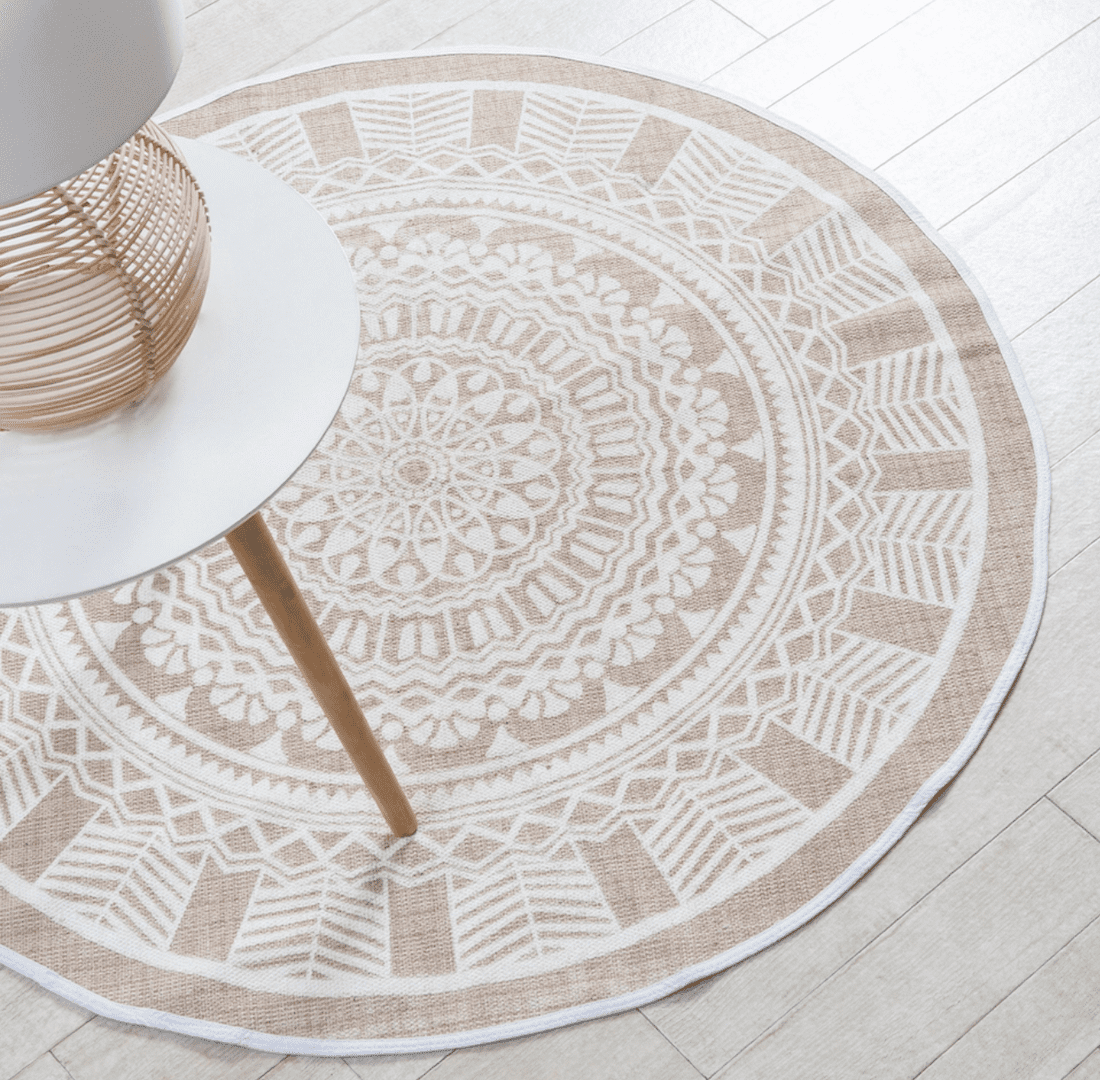 For a big dose of colour, we can't go past the gorgeous Marigold rug from Temple & Webster. Hand-knotted, with a rustic print, it's described as looking 'like a field of buttercups'. We could not love that more!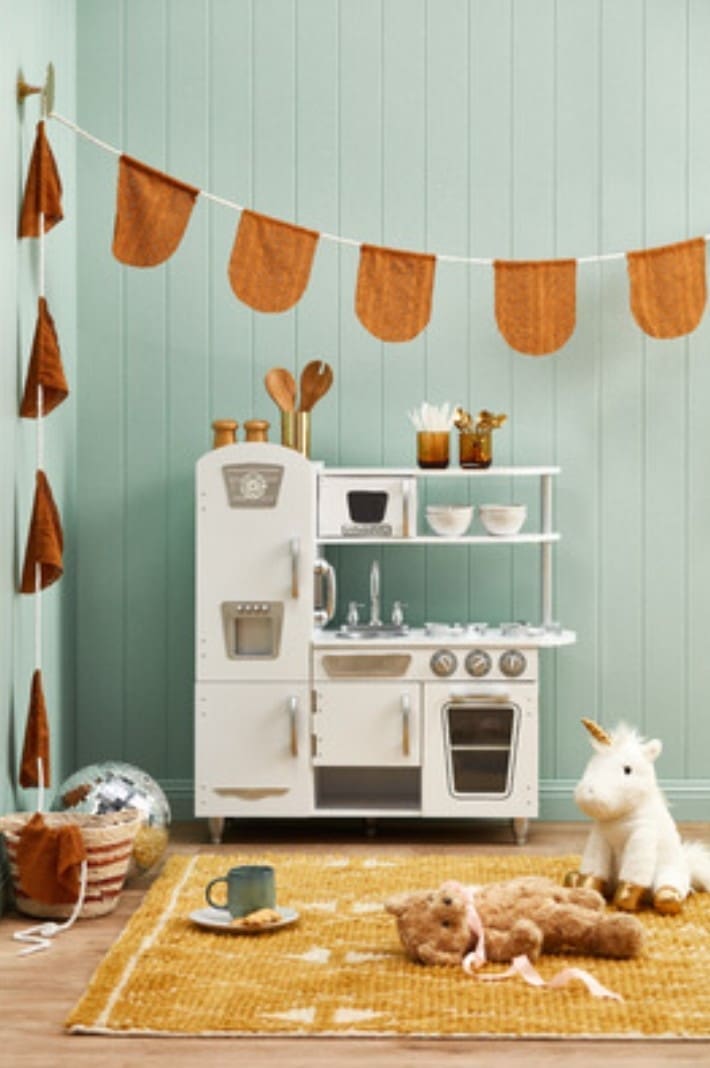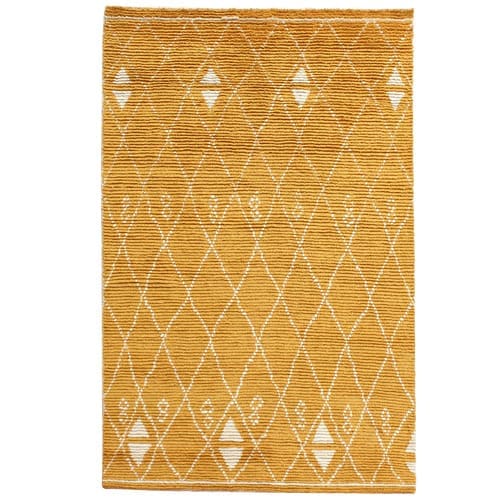 It just wouldn't be a round up of stylish kid's rugs without a sweet pom pom number. Available in a few different colourways, we adore it in this beautiful soft sage green. Perfect as a gender neutral colour, it's deliciously warm underfoot and that little bit whimsical with its pom pom edging.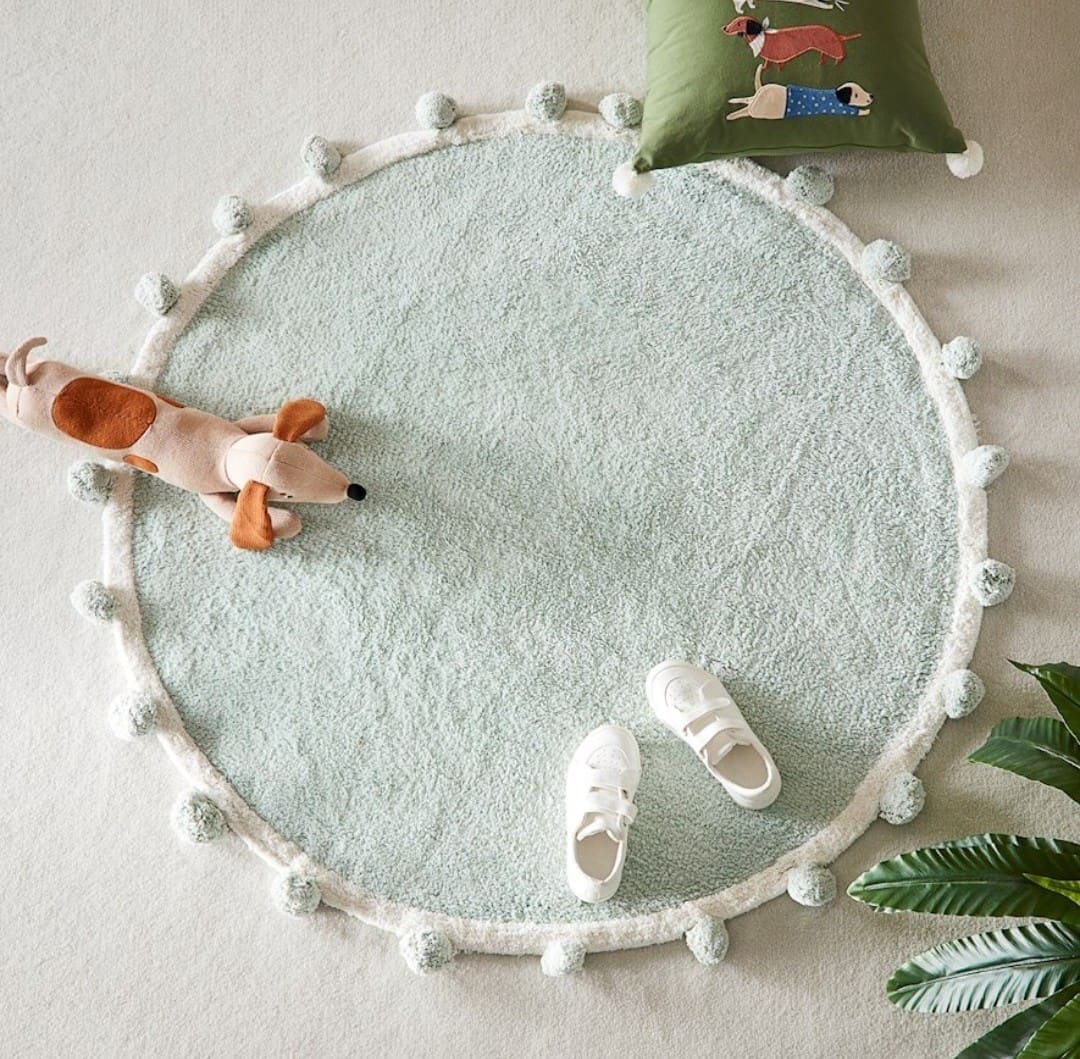 Rounding out our top 7 fave kid's rugs, is this shaggy rug from Miss Amara. With a neutral base and just the right amount of colour, the pastel tribal inspired design is perfect for his or her room.
Handmade, 100% wool and eco-friendly, it's ideal for little feet.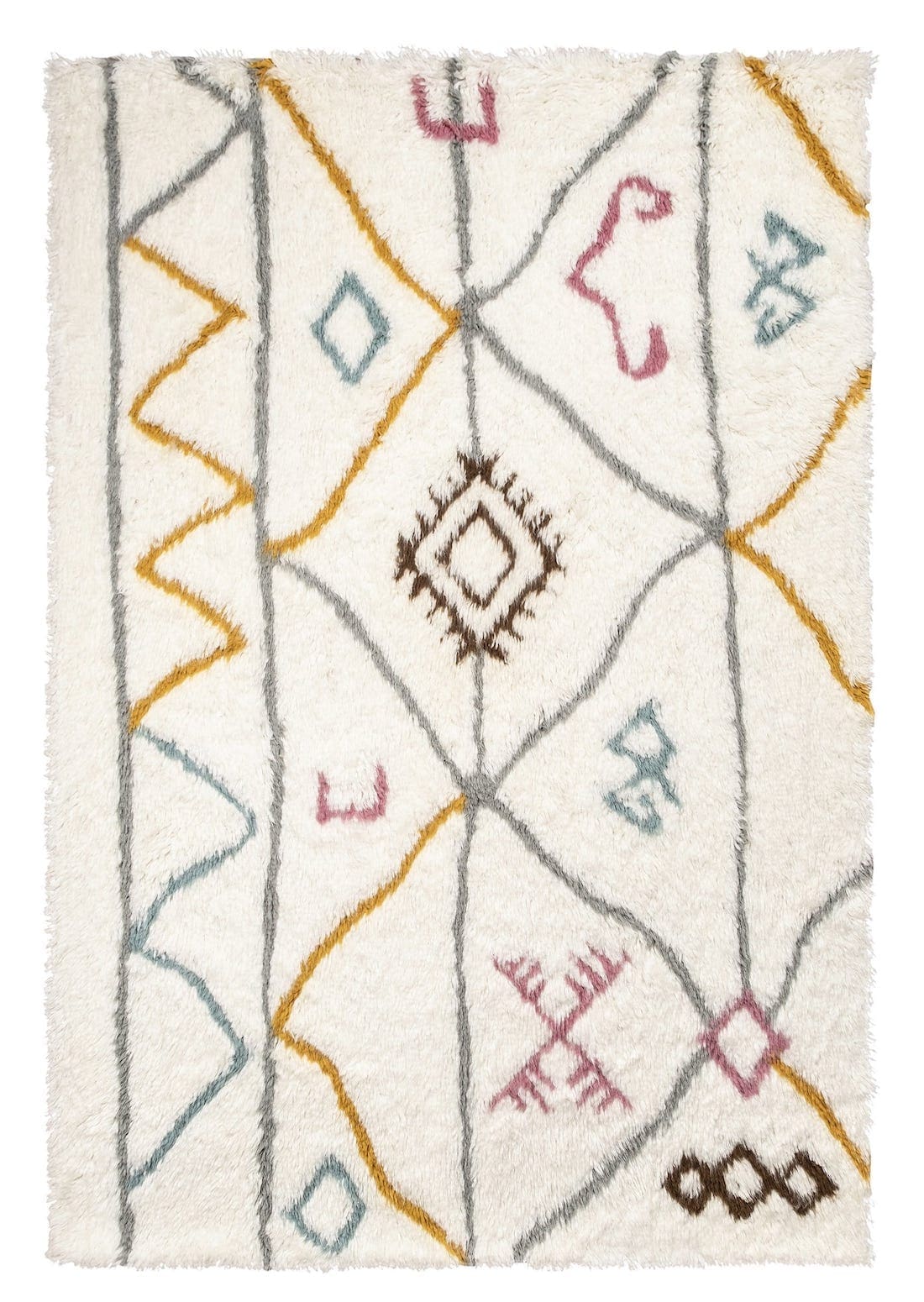 Did you spy a stylish kid's rug you love you for your little ones room? Or perhaps you've spotted the perfect rug for a child's room somewhere else that you think we should add to our list. Chat with us in the comment section below!
Disclaimer: This post contains some affiliate links. This means that when you click on a link and purchase something from that site, we may make a small commission at no extra cost to you.