Annaprashan is a Sanskrit word for grain initiation. It is a prevalent Hindu tradition that celebrates the baby's shift from liquid (breastmilk) to solid food consumption. One of the crucial developmental milestones for a baby is indicated by this transition. This ritual is typically performed at home or in a sacred place. Since solid foods are not advised for infants under the age of four months, the ritual is generally scheduled between the fifth and ninth months of the child's life. 
When organising an Annaprashan ceremony, let your house exudes cheerful and lively energy by following these décor ideas. 
5 ideas for home Annaprashan ceremony decoration
Flowers
An excellent option is to use flowers to decorate the home's entrance. Flowers can be used in a variety of ways to decorate a space, such as using different coloured flowers to create rangoli patterns, using real or artificial flowers to create floral arches over doors, stringing flowers together to create an entranceway that resembles a curtain, etc. 
Inside the house, flowers can be used to decorate windows and railings. In the Hindu tradition, marigold flowers are typically seen as being particularly auspicious for a variety of events. 
Source: Pinterest
Lights 
Lights can be used to decorate doorways and walls. Consider using hassle-free hooks that can be affixed to walls instead of hammering nails into the walls to hold up lights or lamps. Hang Chinese lamps, fairy lights, or handi lights to give home interiors extra decorative appeal. If the Annaprashan event is in the evening, using lights for decoration is recommended.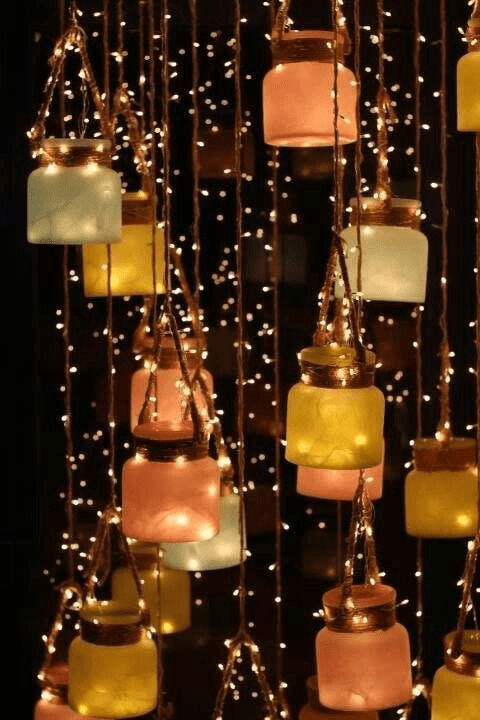 Source: Pinterest
Balloons
Balloons are one of the Annaprasana decoration ideas at home since they can be used for any event and are inexpensive and easily accessible. They are also very versatile. A balloon arch could be an excellent decoration. It can be half-branched or completely twisted. Additionally, lights can be used with balloons. 
To spread the brightness and dazzle, balloons can be filled with illuminating sticks or LED lights. In addition, helium balloons can be used. Put LED lights on them, and hang them from the ceiling with a long string. This will create the impression of a canopy lighted by stars. Just like flowers, balloons can be used to decorate railings.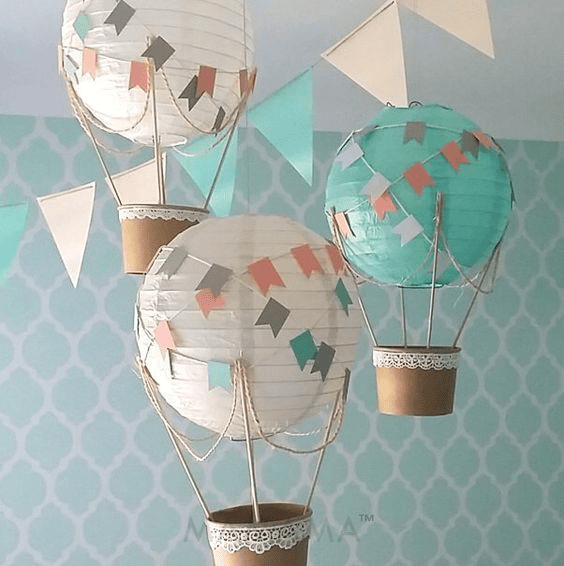 Source: Pinterest 
Photographs
The house can be decorated for the Annaprashan ceremony using the child's images. Use helium balloons strung from the ceiling to display pictures of children to make the celebration unique. Fairy lights can be decorated with photos. It is an excellent and creative idea to adorn both your space and the event. Place pictures on the letters or numbers in chronological order. This is a special way to remember the past and celebrate the child's future.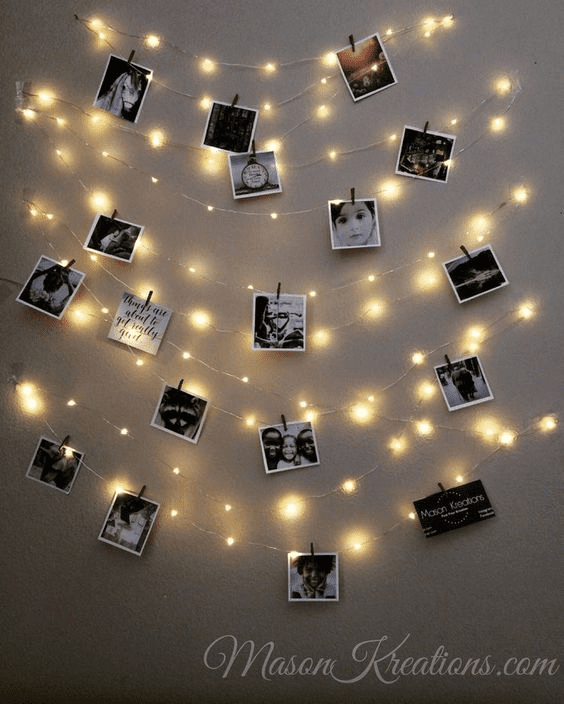 Source: Pinterest
To make the annaprashan ceremony extraordinary, any or all of these ideas can be used individually or in combination.
Paper decoration
Paper craft items can significantly enhance the aesthetic of a home. A really wonderful idea for the Annaprasan ceremony is to use a variety of paper arts, such as the butterfly wall hanging craft, immersive 3D wall hanging craft, floral room decorating, small messages on nicely cut paper forms, etc.
Source: Pinterest 
FAQs
How is the Annaprashan ritual carried out?
Generally, a puja or a havan is performed before the symbolic feeding of prasad or the first bite of solid food. Friends and relatives are invited to join in the celebration.
At what age is Annaprashan performed?
Annaprashan can be done at any age between six months and one year.