The colourful streetscapes are what first drew us in, begging to discover more about the artist, Nate Hornery. Then, we were captivated by the intricate detail in his designs.
Nate has an uncanny ability to capture landscape architecture with so much care, interest and depth. We were delighted to sit down to chat with this up and coming talent.
Related artist: Food and art lovers rejoice with the appetizing abstract art from The Art Edit
Related artist: Modern storytelling: Indigenous artist Leah Cummins of Bunya Designs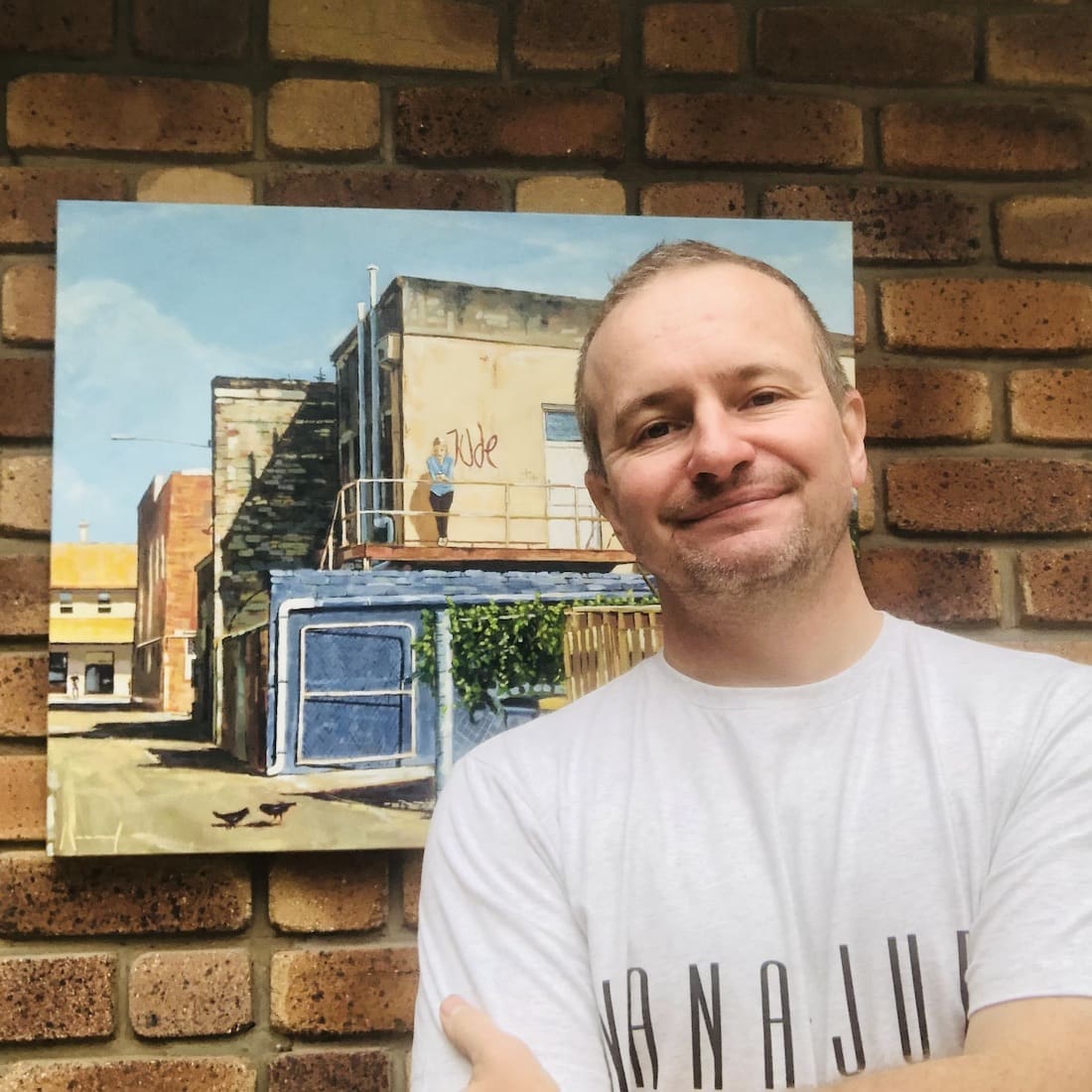 A family man at heart, Nate Hornery rediscovered his passion for art thanks to his Mum.
"My wife and I both grew up in Toowoomba," Nate explains. "Apart from a few stints overseas, we've spent our whole lives here. We have 3 kids (all under 6!) who certainly keep us busy.
"I've always enjoyed drawing. At some point, I changed to painting and would paint the odd artwork here and there. A few years ago I painted a little landscape for my Mum's birthday and that kind of sparked something.
"I painted more and more, and made it a goal to finish a new one each week. From there, I started an Instagram page and was pleasantly surprised to find that people really liked my paintings!
"I entered some local art shows, sold a number of my works and everything just fell into place from there."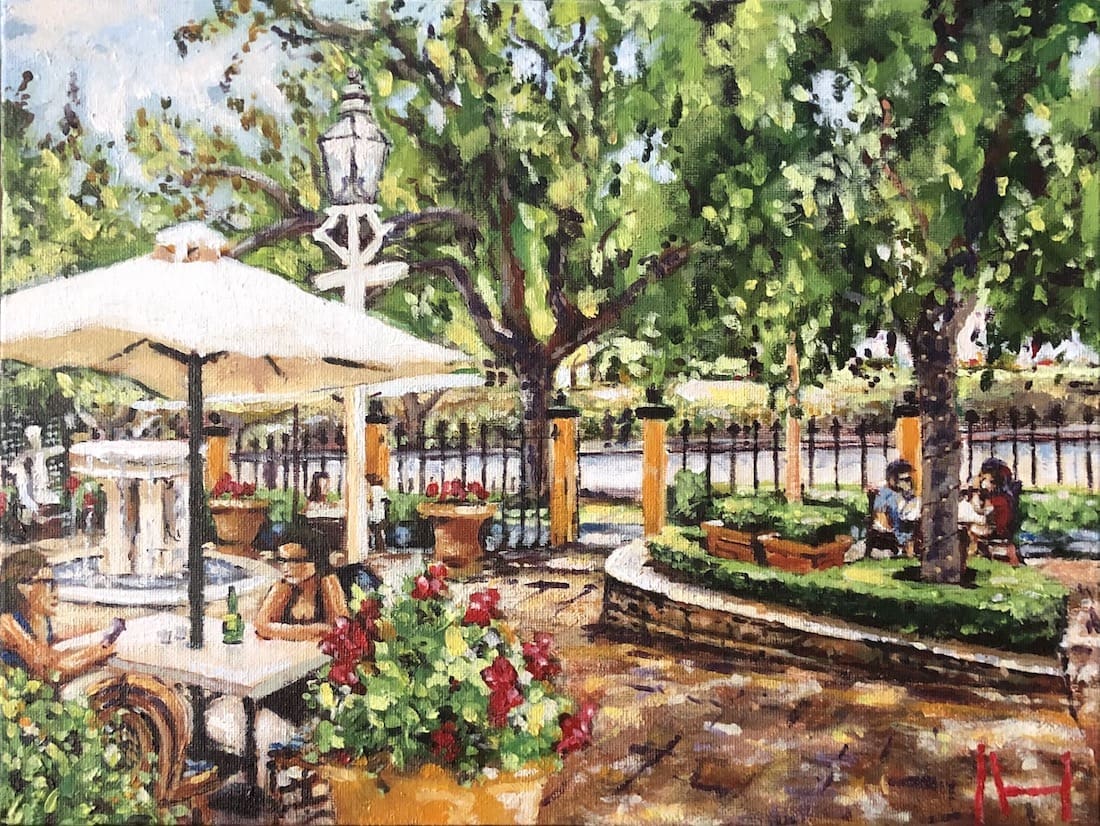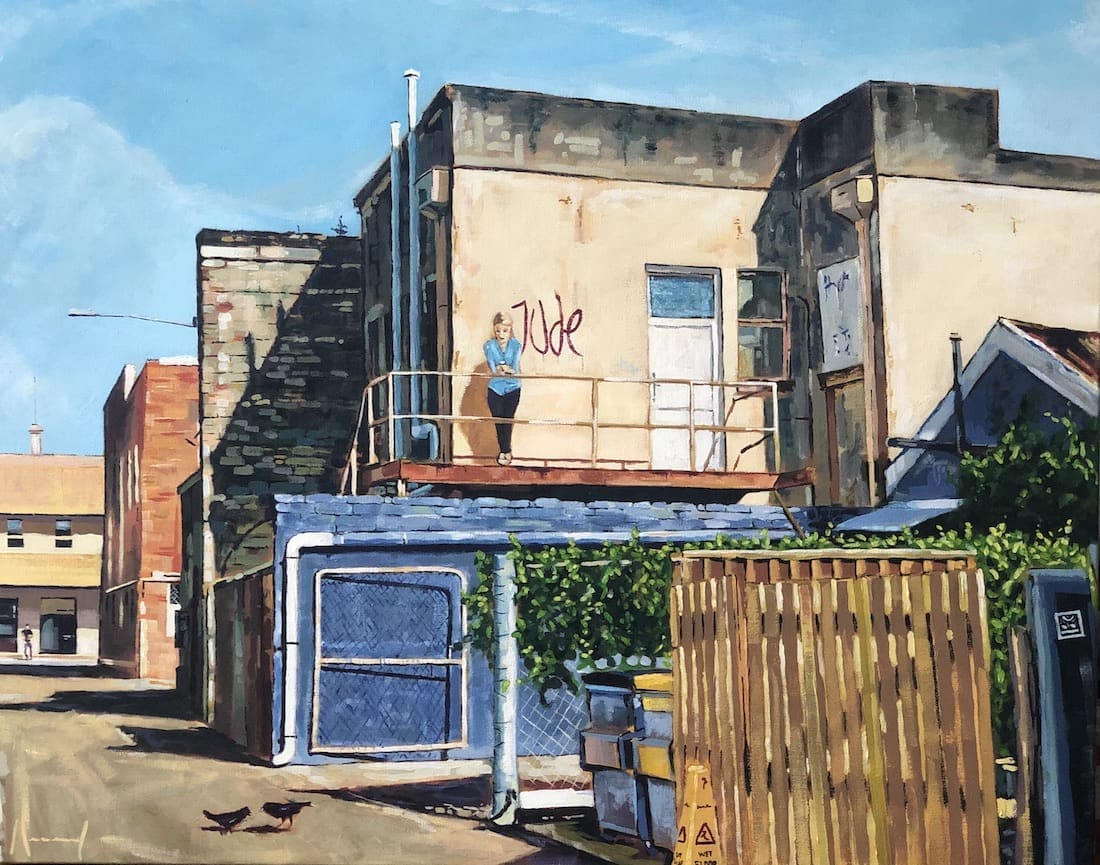 Living in the regional town of Toowoomba on the Darling Downs in Queensland, Nate draws much of his inspiration from his home town.
"I'm sure it's quite obvious to see, but architecture really inspires me. Buildings, places, something that just catches my eye. I guess the majority of my paintings feature places in Toowoomba because this is where I spend the majority of my time.
"I'm always looking for my next subject wherever I go. If we're on holidays, I take photos to refer to when we return home.
"When it comes to my works, I find I work best from photographs. I really love the idea of painting En plein air (painting outdoors) but realistically I don't have the time! And I'm too slow!" laughs Nate.
"I've found a process that works really well for me at the moment. I photograph the location or subject, then edit and adjust the image. Next up I sketch it onto my canvas, then gradually build up the tones and layers. And hopefully, this results in a finished painting!"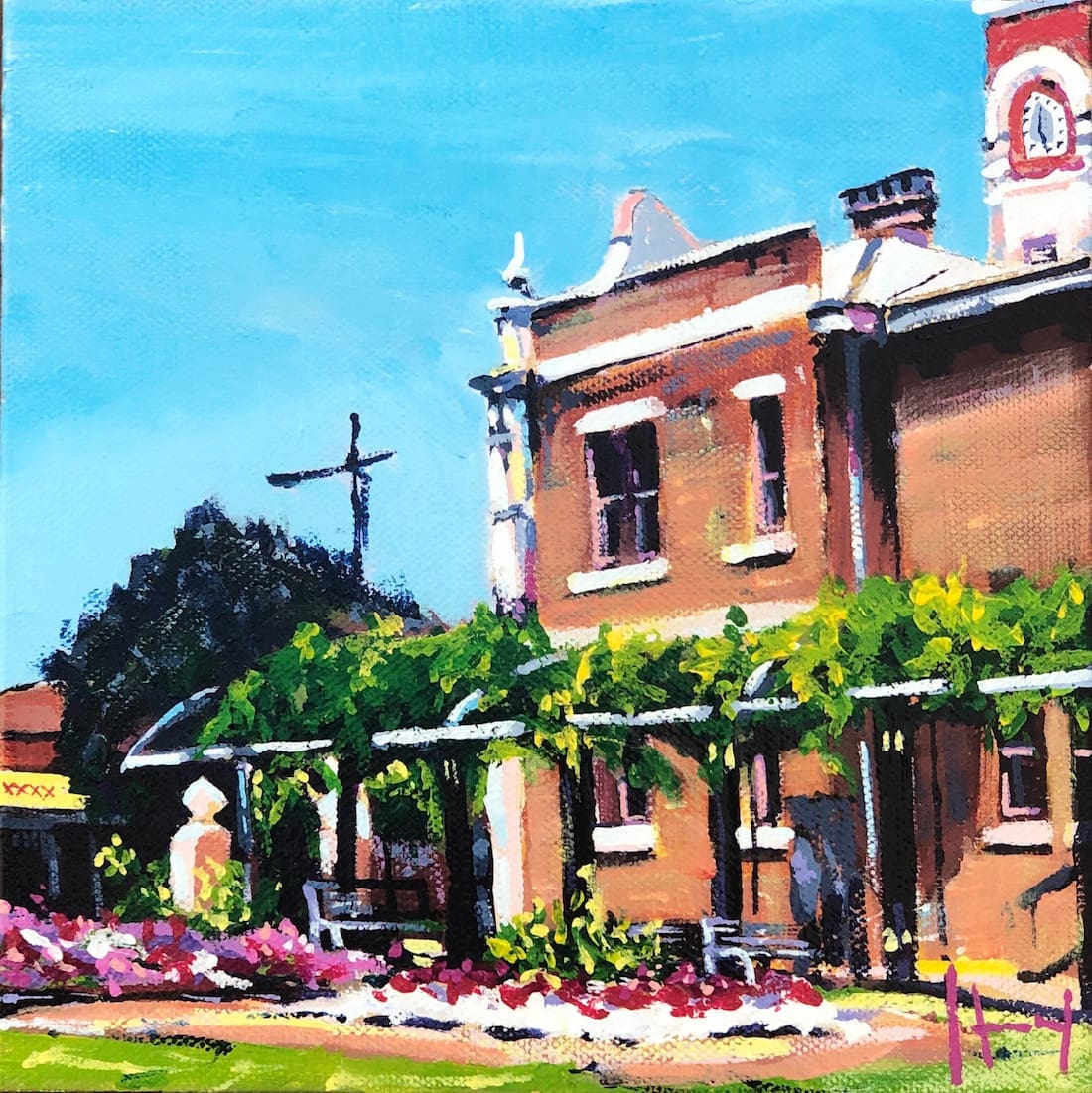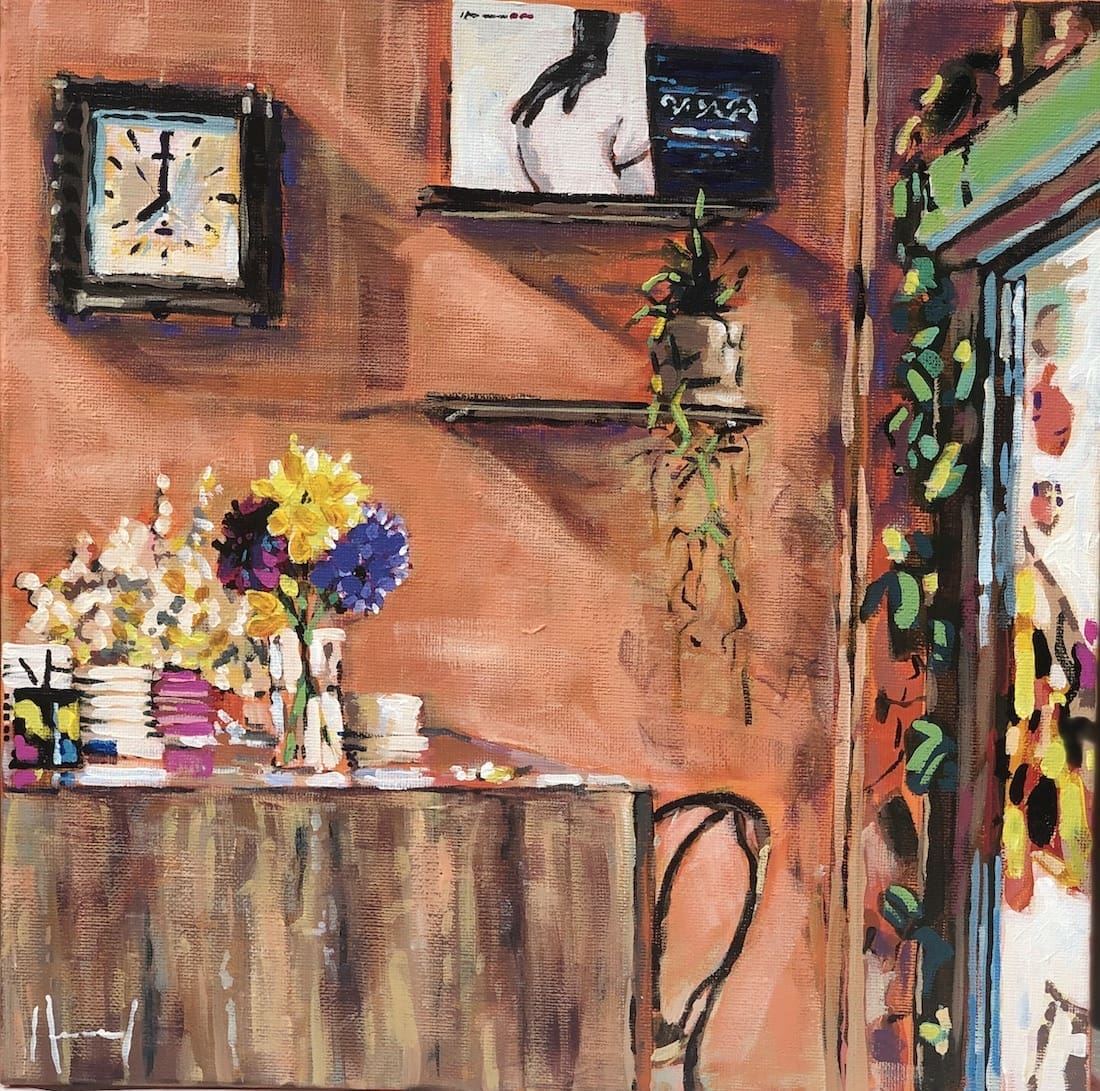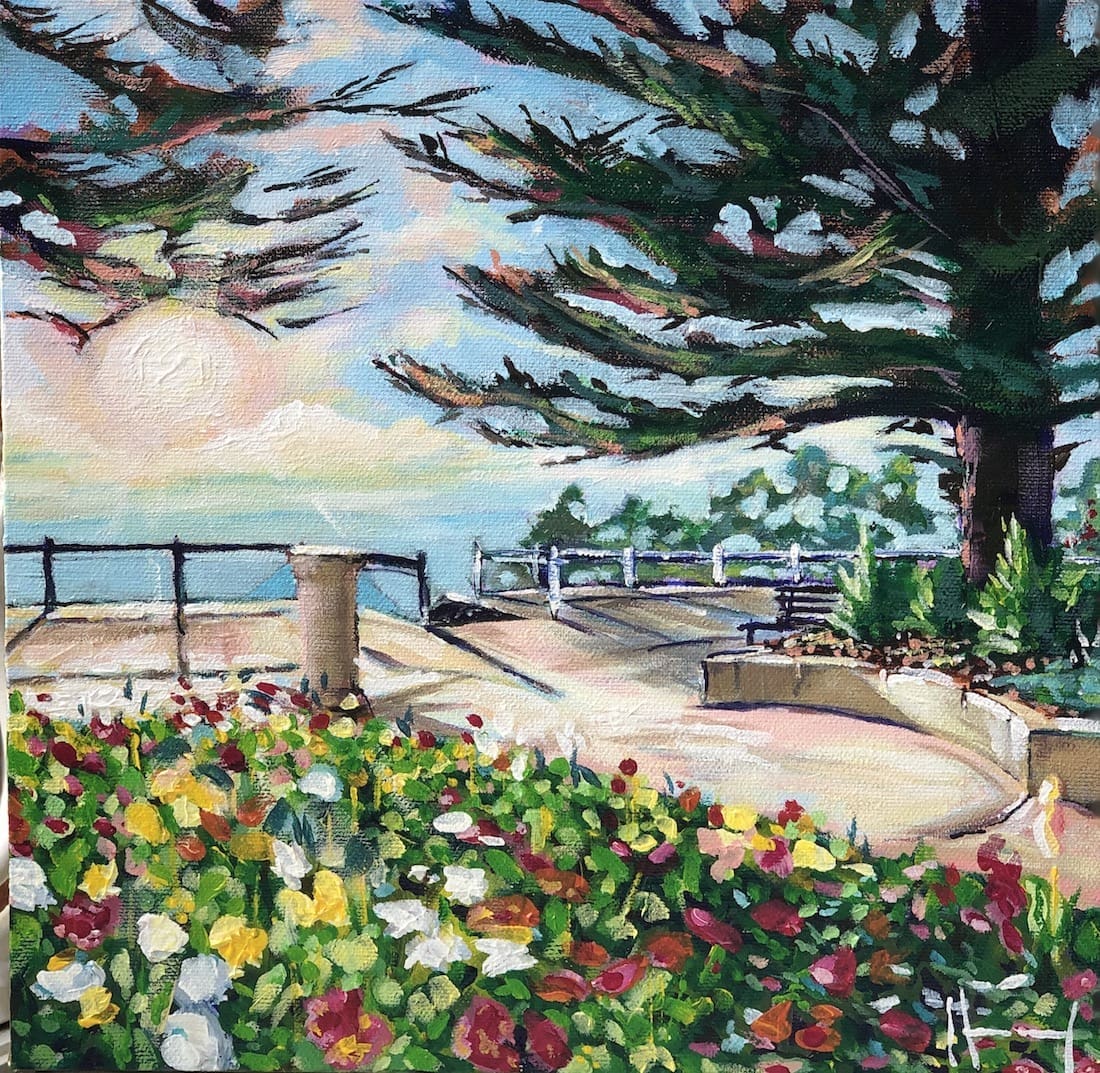 Nate's works are full of life, thanks to his vibrant colour palette.
"When I started out, I was always conscious of keeping my palette quite subdued. I've discovered now, after completing more and more paintings, that I really enjoy using lots of bold colours.
"I try to use colours that appear in the actual scene and if I feel anything needs to be exaggerated, I will use some creative license to add a little vibrancy."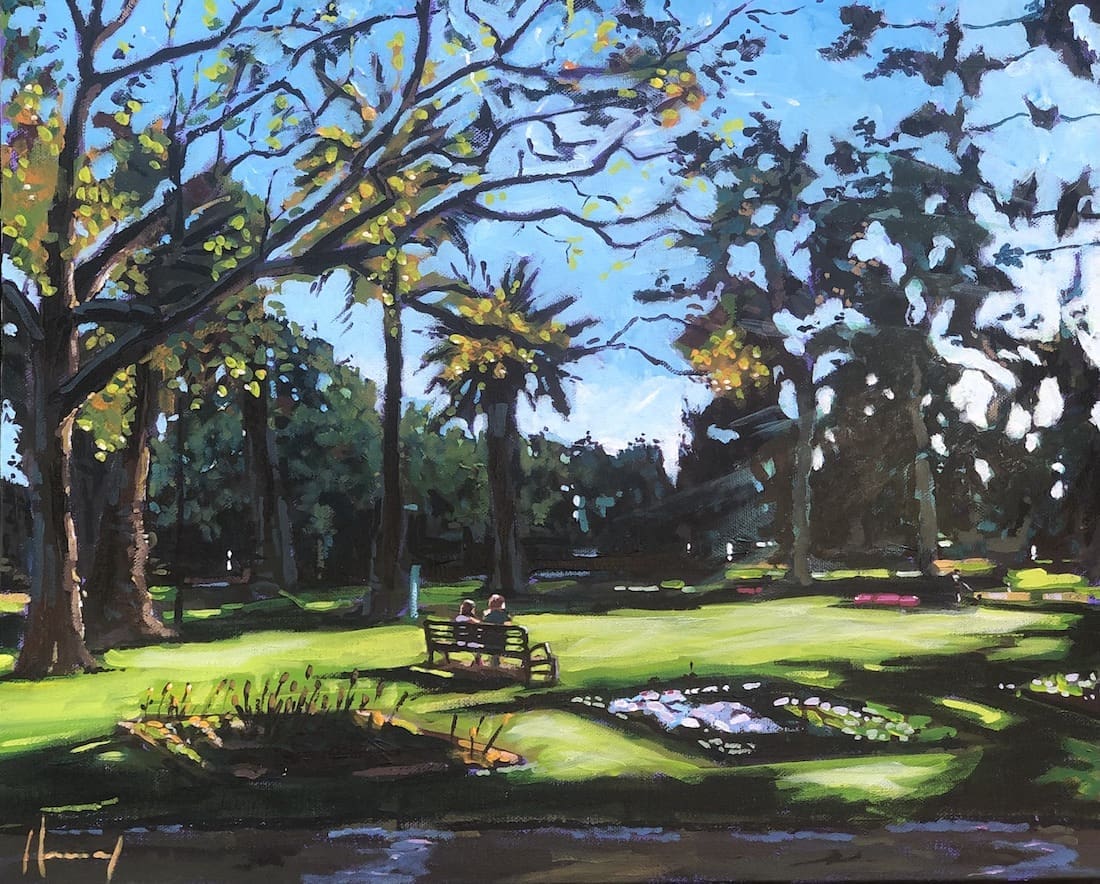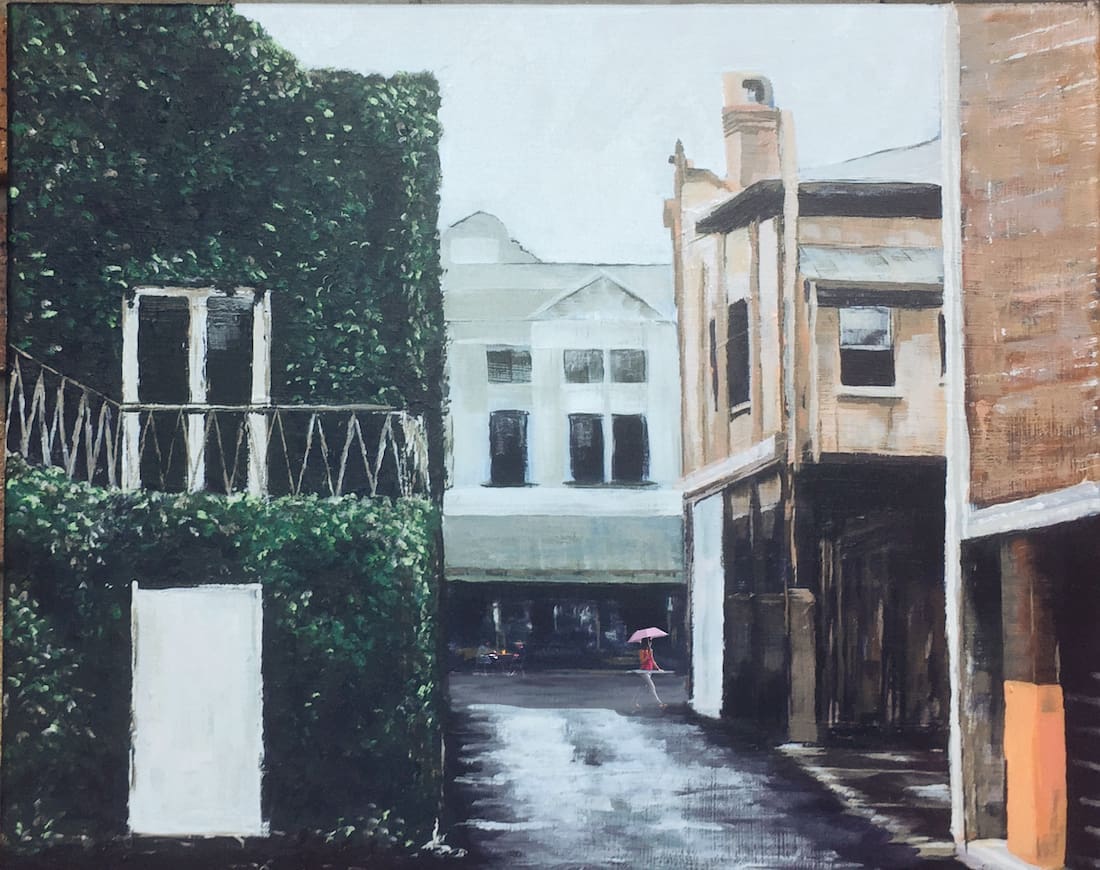 With art as his side-hustle, Nate is hoping the future will contain more and more painting.
"At the moment, my art is still my hobby and passion. I work full-time alongside wrangling our 3 little kids! I still try to dedicate as much time as possible to painting.
"My hope is that down the track, I'll find a better balance to make art my main job. But for now I'm just taking it one day at a time."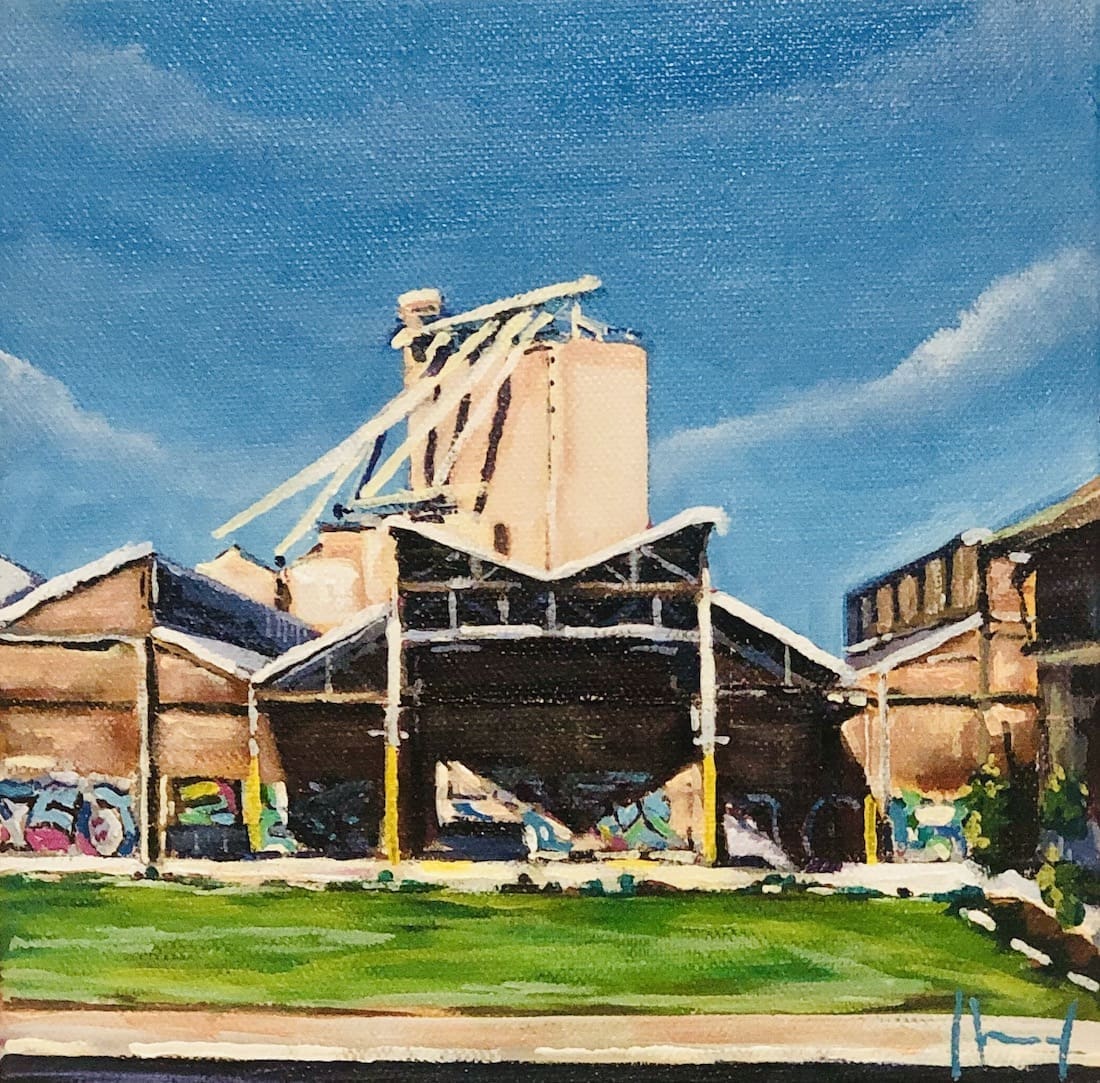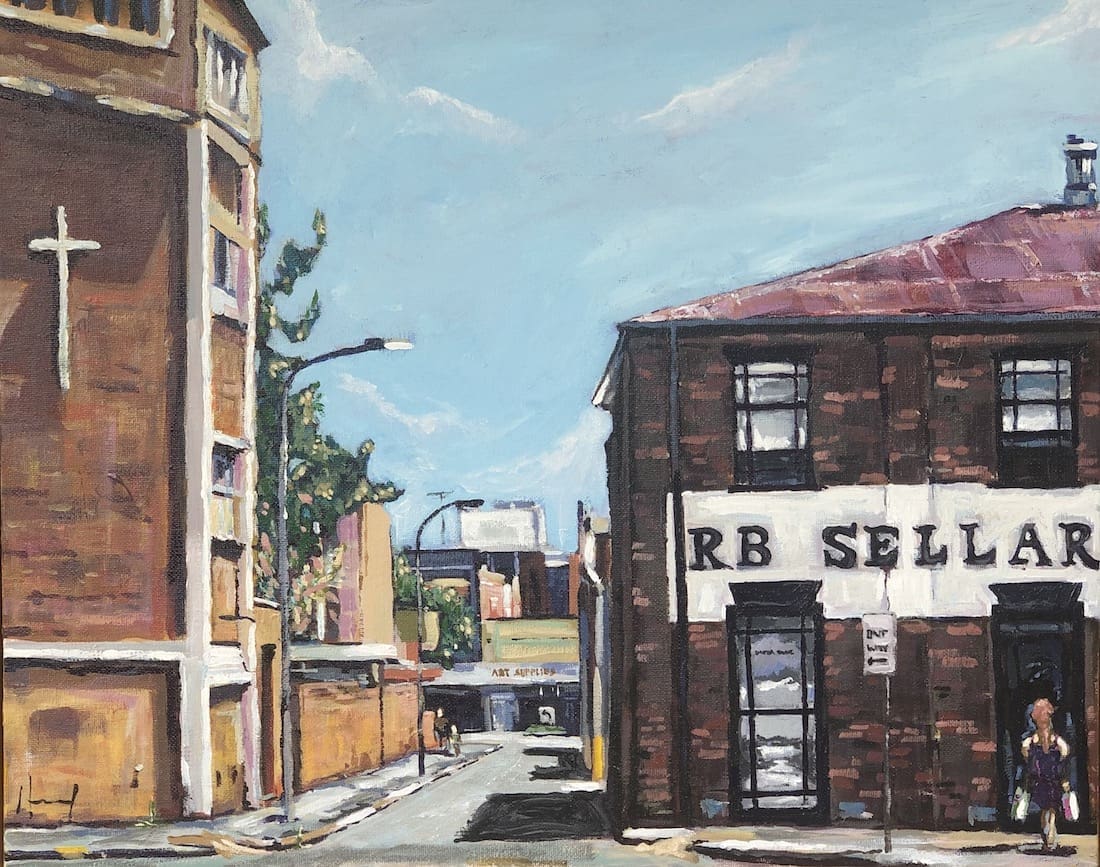 As his career as a landscape architecture artist is just taking off, Nate has already captured the attention of local galleries and art competitions.
"Everything has happened in the past few years. A key highlight for me was when I sold all my artwork at the Toowoomba Grammar Art Show, and then subsequent school exhibitions. That was a real thrill for a budding artist like me," says Nate.
"After this, I was asked to exhibit my works at The Toowoomba Gallery on an ongoing basis. I felt like I was doing something right!
"And then this year, I was named as a finalist at the Sunshine Coast Art Prize exhibition. That was a big one for me."
Thank you to Nate for sharing his talents with us. We're excited to see where his career goes as there's clearly a whole lot of talent going on! You can discover a range of Nate Hornery original works at The Toowoomba Gallery or jump onto his Instagram page.