Ashley Furniture Sleeper Sofa
What if you could easily transform your guest bedroom into a home office, a TV room or a playroom for the kids?
A sleeper sofa is an affordable solution that can free up space in your spare room. Use a sleeper to create a multifunctional space that is perfect for today's lifestyles. Many of us are working remotely these days, and it does not make much sense to dedicate an entire room for the occasional overnight guest. Replacing your living room sofa with a sleeper can also give you the flexibility you need when guests come to stay with you. You can find a wide range of beautiful name brand sofa beds at sleeper sofa stores in Howell and Middletown, central New Jersey.
Types of Sleeper Sofas
Now sleeper sofas are more comfortable than ever, even compared to just a few years ago. Sofa beds come in a range of sizes, from queen or full-size beds in a sofa and full or twin size beds for a loveseat. An ottoman can also turn into a sleeper with a bed measuring around 68″ long and 54″ wide.
When you shop for a sleeper sofa you can also choose from a range of mattress types, including innerspring, memory foam, gel memory foam and air mattresses. You can see a large selection of sofa beds at sleeper sofa stores near Howell, New Jersey.
Many people choose innerspring mattresses, the traditional option. Some people prefer memory foam or memory gel mattress that provides added comfort because it conforms to your body, instead of bouncing back to its original position. If you choose an air mattress for your sofa sleeper, you can adjust the firmness so sagging is not an issue.
Choose the Right Material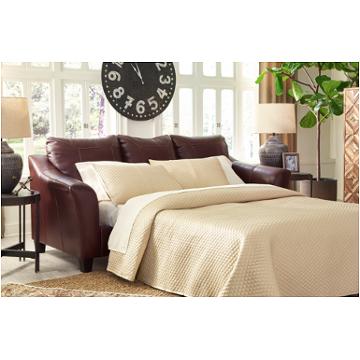 Sleeper sofas have become more and more popular in recent years, in part because they are available in attractive materials ranging from sumptuous leather and leather-look vinyl to high style fabrics that add to the decor of your home.
Before you decide on the material for your sofa sleeper, consider your lifestyle and how much use the sofa will get. Active families with young children and pets are often better off with sturdy materials like leather or leather vinyl and darker colors. Some manufacturers offer performance fabrics if you prefer a lighter shade. If your sleeper sofa is not likely to get heavy use, you will have a wider choice of fabrics.
Sleeper Sofa Stores in New Jersey
When you are ready to shop for a sleeper, look for sleeper sofa stores near Howell, New Jersey. Home Living Furniture offers a wide choice of sofa beds in a variety of sizes, styles and mattress types. Just search "sleeper sofas at a store near me" and shop online or in-person to get discount prices on name brands.
For further information about

Home Living Furniture stores, to see sales and promotions and to shop online, visit homelivingfurniture.com.