With the year moving at an incredible speed, we find ourselves nearing Christmas once again. While the Christmas tree is the focal point of any festive household, the entryway is a close second! From garland draped banisters to styled console tables, there are so many ways to sprinkle holiday cheer to this zone of the home. To inspire you, here are 6 easy ideas on decorating your entry for Christmas!
Related article: 10 of the best selling Christmas trees you can buy online
Related article: Be inspired to create a beautiful Christmas tablescape
1. Add a mini Christmas tree
When styling, we always suggest starting with the largest objects first. It helps you to get the balance and overall layout of your styling right. And when decorating your entry for Christmas, that's usually a mini Christmas tree. Place one or two on your console table (or bench seat as pictured below) for that element of height and pop of life.
This year, Floraly is selling real mini Christmas trees that are perfect for your entry. Delivered to your door, we love that these can be planted to live on for next Christmas… and the one after that, and after that!
2. Create a festive vignette
If you've got a console table, shelf or other surface area in your entry, why not create a Christmas-theme vignette?! A vignette is simply an arrangement of all your favourite items and decorations together, creating a 'scene' in your home.
Our top tips for creating a Christmas vignette:
use a mix of objects that have different heights, widths and materials for interest
have an overall theme — for example, we wouldn't mix winter wonderland Christmas decor with Australiana Christmas decor!
play around with composition until you're happy. Generally, it's best to have the taller element towards the back and off-centred and building down to the lowest element in the front
place a tray, placemat or table runner underneath your arrangement to give it an extra layer and make it feel more polished
be sure to add some sort of 'living' element for interest, such as pine cones, pine garland, dried orange slice garland, or other appropriate pops of life.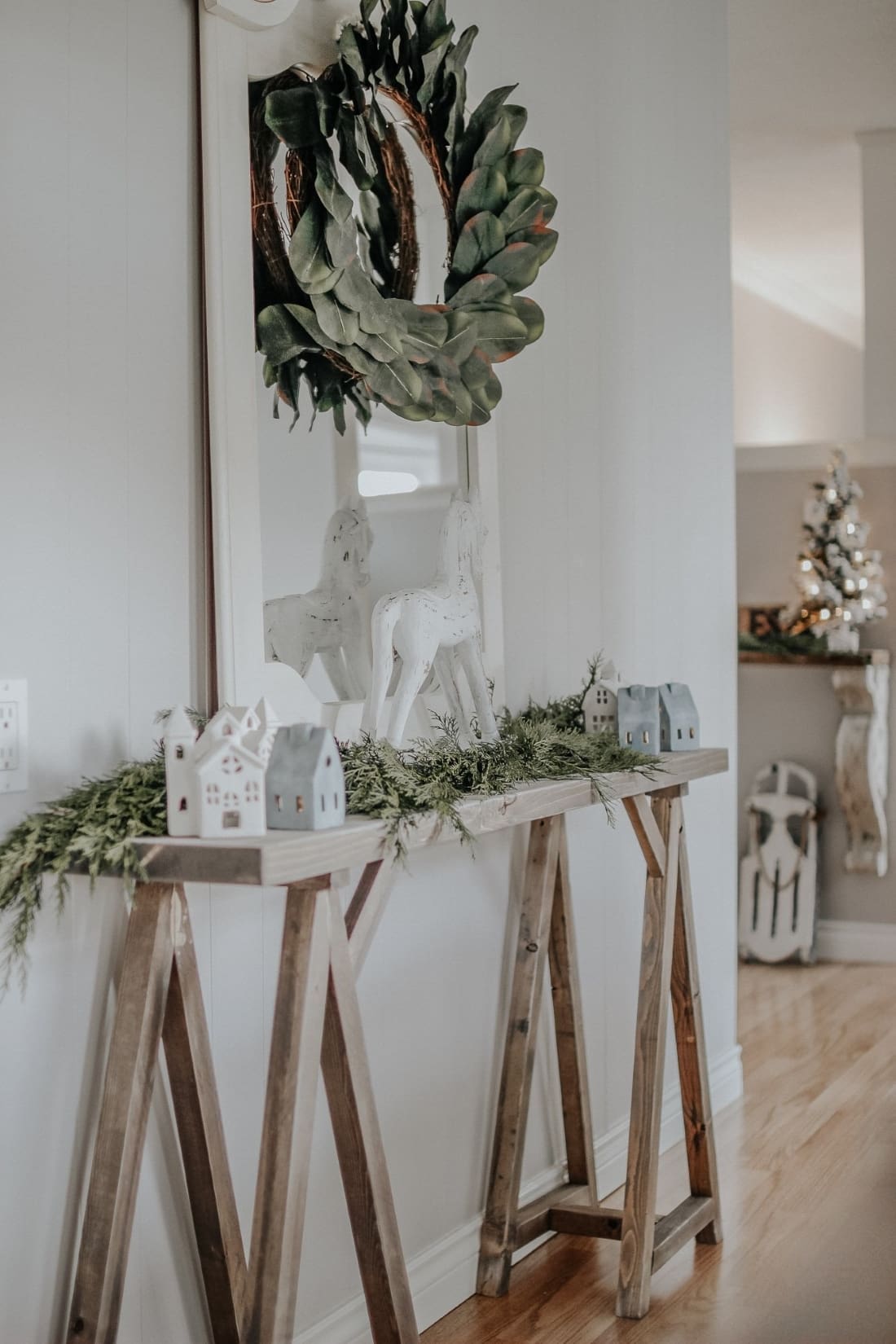 3. Why not add a festive sign?
'Joy,' 'Merry' and 'Hope' are just a few of the Christmas signs you'll find readily available in homeware stores. It's a low cost decor piece that can make a big impact. And after the last couple of years, couldn't we all do with a bit more joy or hope?!
4. Add a runner to anchor the space
Rugs are a great way to anchor any space and that includes your entry! Look for one with a subtle festive feel, such as with pops of green or red, that looks the part in your Christmas entryway but is neutral enough to use year-round. You can even DIY your own like this one below from Better Homes and Gardens.
5. Don't forget a Christmas wreath
A Christmas staple, the Christmas wreath is a quick and easy way to add a beautiful, festive touch to your entryway. Traditionally placed on the door, the wreath can be hung as a wall decoration or even be used as a table centrepiece. The styling choices are limitless, and they're easy to DIY!
Find some wreath inspiration on our list of beautiful Christmas DIY wreaths, or add that Australian touch with these Country Wreaths available on Etsy.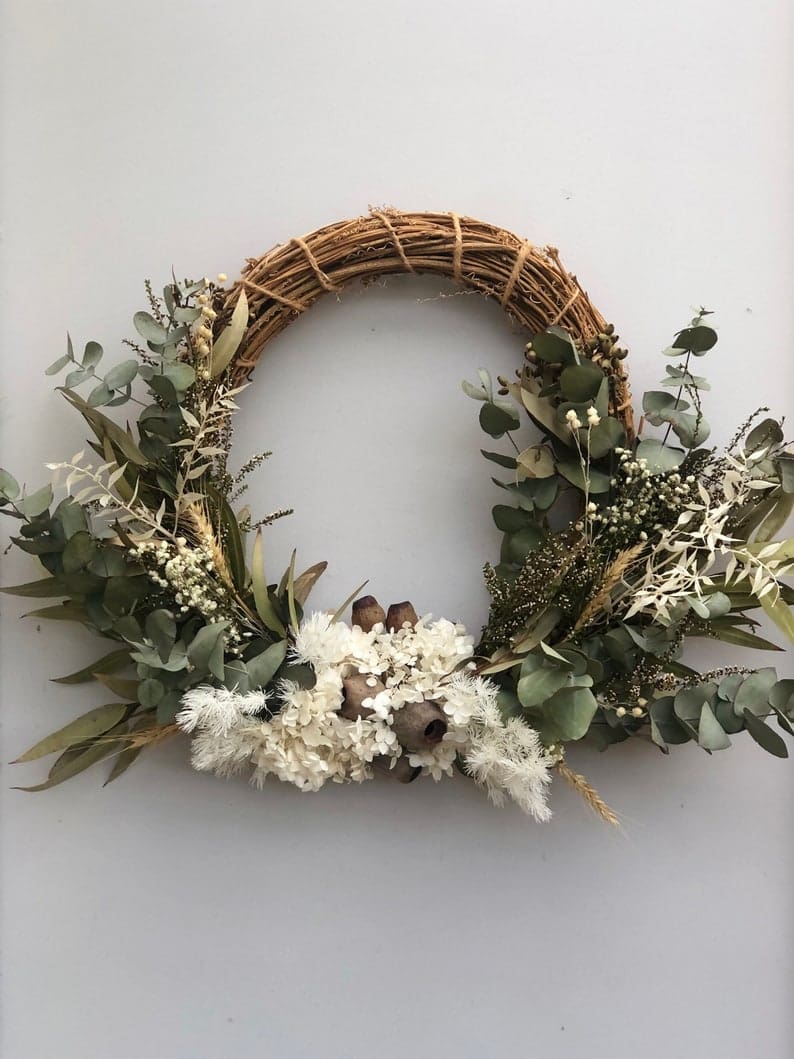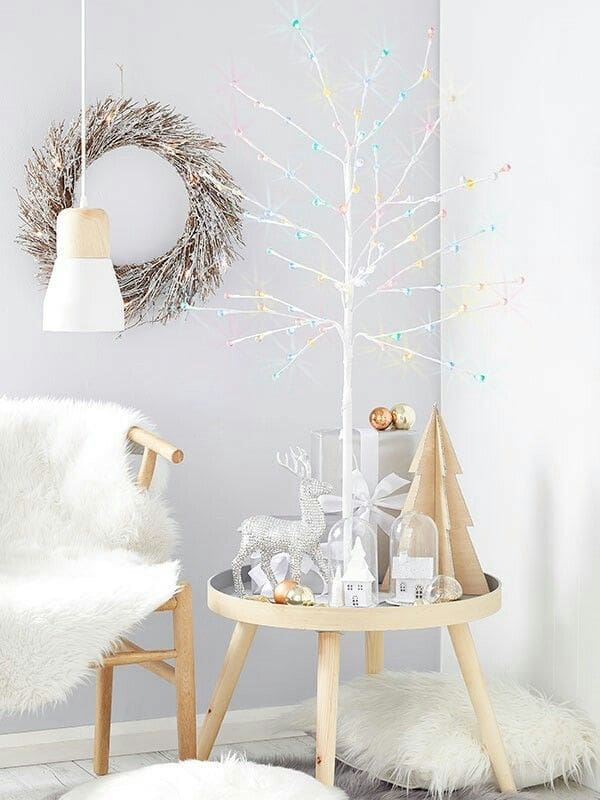 6. Finish with festive lighting
Nothing sets that magical Christmas feeling like fairy lights or ambient lighting. Wrap some fine fairy lights around your mini Christmas tree or run it along the length of your console table. Candles are another fabulous way to add festive lighting to your entry styling.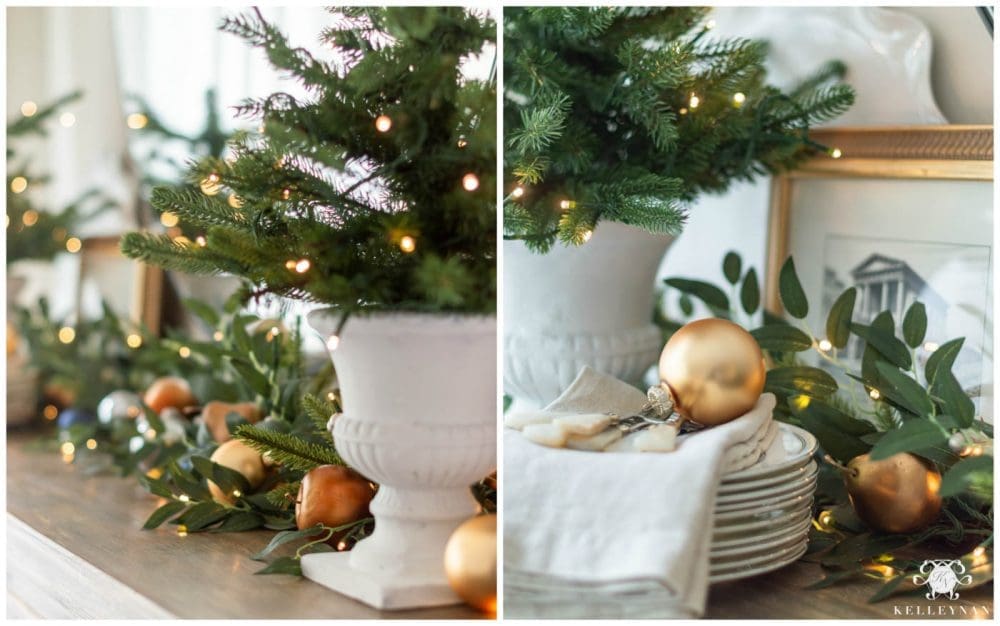 Has this list given you any Christmas styling ideas? Or do you have a secret tip or hack that you feel everyone should know? What are you most excited for this Christmas? Let us know in the comment section below!
Disclaimer: This article was first published in October 2021 and continues to be updated with latest information and images. It contains some affiliate links. This means that when you click on a link and purchase something from that site, we may make a small commission at no extra cost to you.