Vaughan Bassett Bedroom Set
Now more than ever there are plenty of options for setting up your children's bedrooms so they meet their needs today and their changing needs tomorrow. Here are some tips for picking the right
children's
furniture that will give you and your child the storage, functionality and flexibility you are looking for.
Plan Ahead
Your child's bedroom is likely to be a smaller space, so you have to plan well before you purchase furniture for the room. It is a good idea to get some graph paper and keep the measurements of each piece in mind before you make your purchases so you are sure they fit.
When you represent the furniture in the room, use a scale of 1 inch to represent 1 foot. Make sure to indicate where the windows and doors come in so you can decide on a good layout.
Think about Storage
Ashley Furniture Bed with Storage
The key to keeping a
child's
bedroom neat is to have plenty of storage. Today the manufacturers of
children's
furniture provide you with plenty of options like storage beds, chests and armoires. Storage beds generally have drawers that can store linens, pillows and blankets for easy access, or give your child extra space for toys, electronics and books. A tall chest allows for additional drawers, while an armoire may have space for hanging clothes or even hiding the TV.
Plan for Sleepovers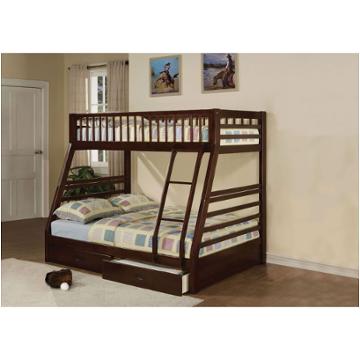 Acme Furniture Bunk Bed
Be ready with extra sleeping space when your child asks to have a friend stay for a sleepover or when you have an out-of-town family member visiting for a long weekend. Trundle beds and bunk beds provide additional sleeping places, while daybeds and sofa sleepers good choices if you have the room. Bunk beds come in many configurations and sizes to fit your needs, and some provide under-bed storage.
Choose the Right Desk
A desk is an important addition to a
child's
bedroom. There are many benefits to giving your child his or her own desk in a quiet spot. A bedroom desk can provide a dedicated space for your child to do homework and keep school materials organized. Many
children's
desks match the other furniture in the room and provide options like a tall hutch where papers and books can be stored on shelves and behind closed doors.
Discount Children's
Bedroom Sets
Find discount
children's
bedroom sets from name-brand manufacturers at Home Living Furniture in central New Jersey. Shop online or visit the Howell and Middletown showrooms in person. You will find discount prices every day on furniture for every room in the house along with weekly sales and promotions. For further information and to shop online, visit homelivingfurniture.com.