Ashley Furniture Rustic Dining Room Set
If you are like most people, you have a much-loved destination in mind that puts you in a relaxed mood. Maybe you were fortunate enough to vacation there, or perhaps your favorite destination is on your bucket list for a future trip. Either way, you can invoke your favorite spot and make your home your "happy place" by incorporating elements of your favorite location in your home decor.
A Rustic Cabin Retreat
Rustic brown end table by Ashley Furniture
You can create the feeling of a remote cabin retreat by using natural elements complemented by neutral colors. Capture the charms of rural America by starting off with wood furniture that features a natural-looking finish to set the tone for your rustic space. Incorporate textured upholstery fabrics, woven elements and earth tones like brown, green and burnt orange. For a more updated twist to the rustic design, use touches of off-white and light gray accents. Finish off the room with strategically placed potted plants and woven baskets along with accent furniture with metal elements.
A Mediterranean Villa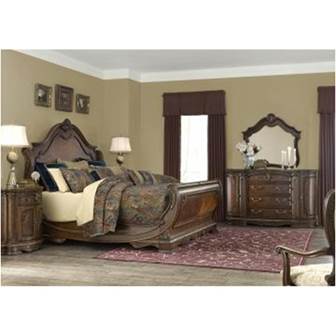 Aico Mediterranean Bedroom Set
The Mediterranean style has roots in the countries around the Mediterranean Sea in Europe like Italy, Spain and Greece. The Mediterranean style recalls the beautiful countryside with homes in areas like Tuscany surrounded by small hilltop villages, narrow winding roads and lush olive groves. Rich wood furniture is a must. You can evoke that Mediterranean feeling by using large upholstered sofas and chairs with floral designs in warm shades of burgundy, orange, brown and plum. For an authentic look, choose wrought iron pieces and accents of burnished metal. If you have a fireplace, make it the focal point of your room.
Breezy Coastal Designs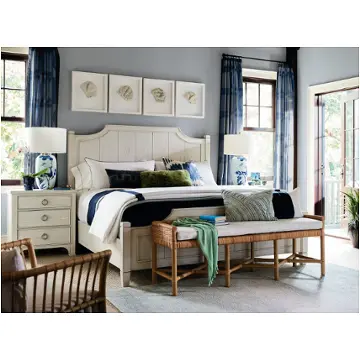 Universal Furniture Coastal Designs
Use coastal designs for your beach house or your inland home to evoke the memory of a treasured seaside vacation or a wonderful day at the beach. Keep the furniture casual and relaxed, and use colors that are reminiscent of the sea, sand and sky. Varying shades of blue and white are classic coastal colors, and light shades of wood like teak or white finishes go a long way in creating a breezy atmosphere. Bring in the outdoors with natural fibers and wood tones that suggest a coastal location. Then let the natural light shine in and use accents like shells and marine wall decor to complete the image.
Discount Furniture Collections in Every Style
Find a wide selection of discount name brand furniture in rustic, Mediterranean and coastal styling at Home Living Furniture in Howell and Middletown, New Jersey. The expansive 40,000 square foot Howell showroom features a large variety of discount furniture for every room in the house from well-known manufacturers. Enjoy discount prices every day and visit the Home Living Furniture website for weekly sales and promotions.
For further information about Home Living Furniture and to shop online, visit homelivingfurniture.com.