Recently a reader requested advice on using wall lights around the home, wanting to know the rules and trends. Of course, we called in our resident lighting expert, James Nagel of Luxygen, to get his insights. James is a qualified Illumination Designer with over 15 years' experience the lighting industry.
Read on for his tips on where and how to use wall lights in every zone of your home in this wall light guide.
Related article: 10 electrical and lighting things to consider when building
Related article: Everything you need to know about lighting your bathroom
Where to use wall lights in each zone of the home
Entry
"In the entry, the wall light is usually a decorative piece — generally an up down light. Depending on the style of your home, this could be something as sleek and minimal as a square box for a contemporary home or a more ornate glass wall sconce for a Hamptons style home.
"These should be installed between 1700-1800mm high to avoid looking into the light fitting," says James.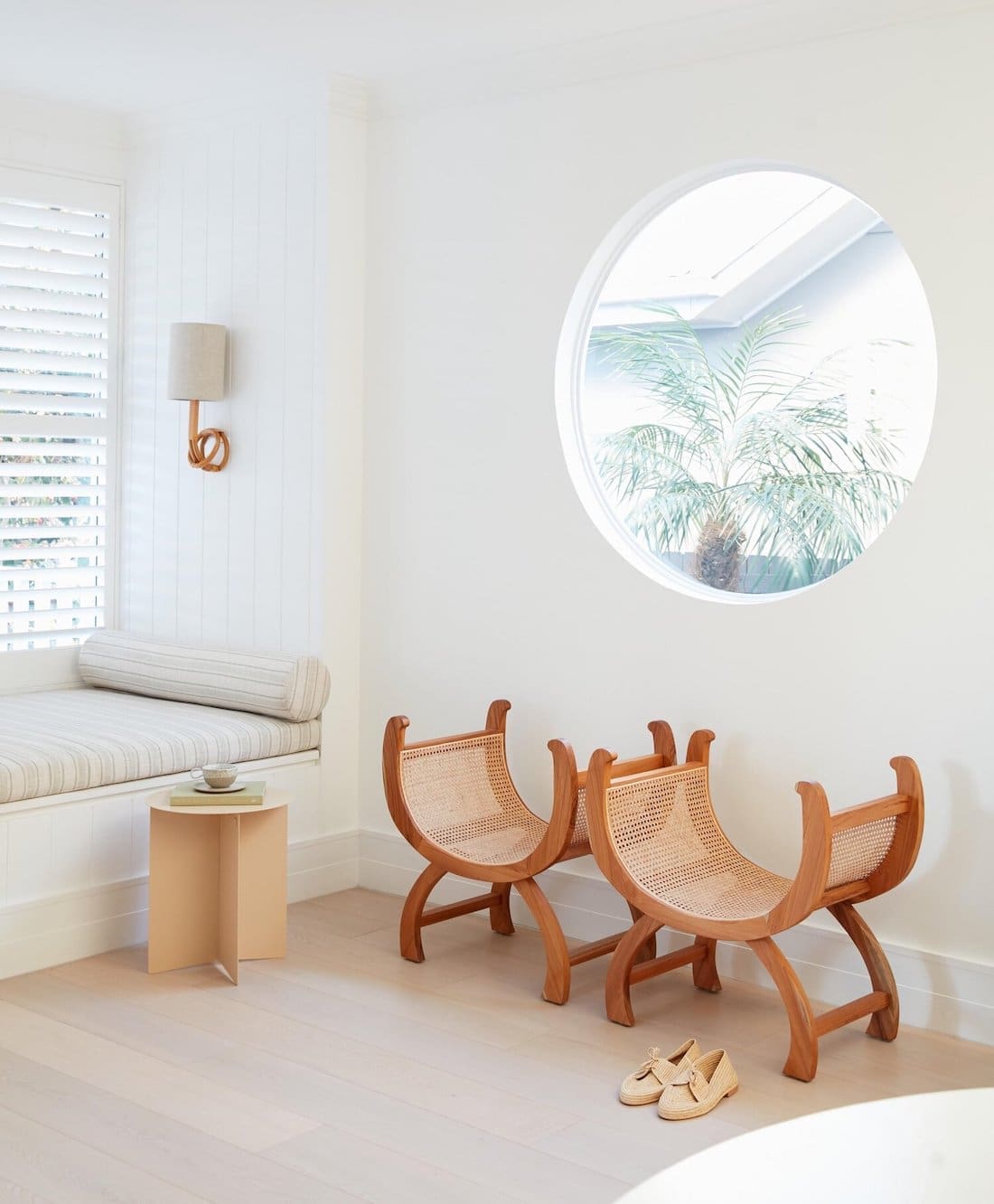 Living room
"Increasingly people are keeping their ceilings clean and moving away from the traditional use of downlights. By using wall lights that reflect light onto the ceiling at a higher output, it casts enough light around the space."
Kitchen
"In the kitchen wall lights are never really done unless you're going for a particular interior style, such as Hamptons. For example, you could use two wall lights on either side of a window (often to frame a sink) or along a blank wall.
"However in Australia, track lighting is the most popular kitchen lighting solution at the moment."
Laundry
"The laundry is another zone of the home where wall lights usually aren't done," explains James. "Overhead lighting and a pelmet light are most common.
"But in period style homes or where you're wanting to channel a particular style, you could opt for a couple of wall lights. It's most common to do this above a window."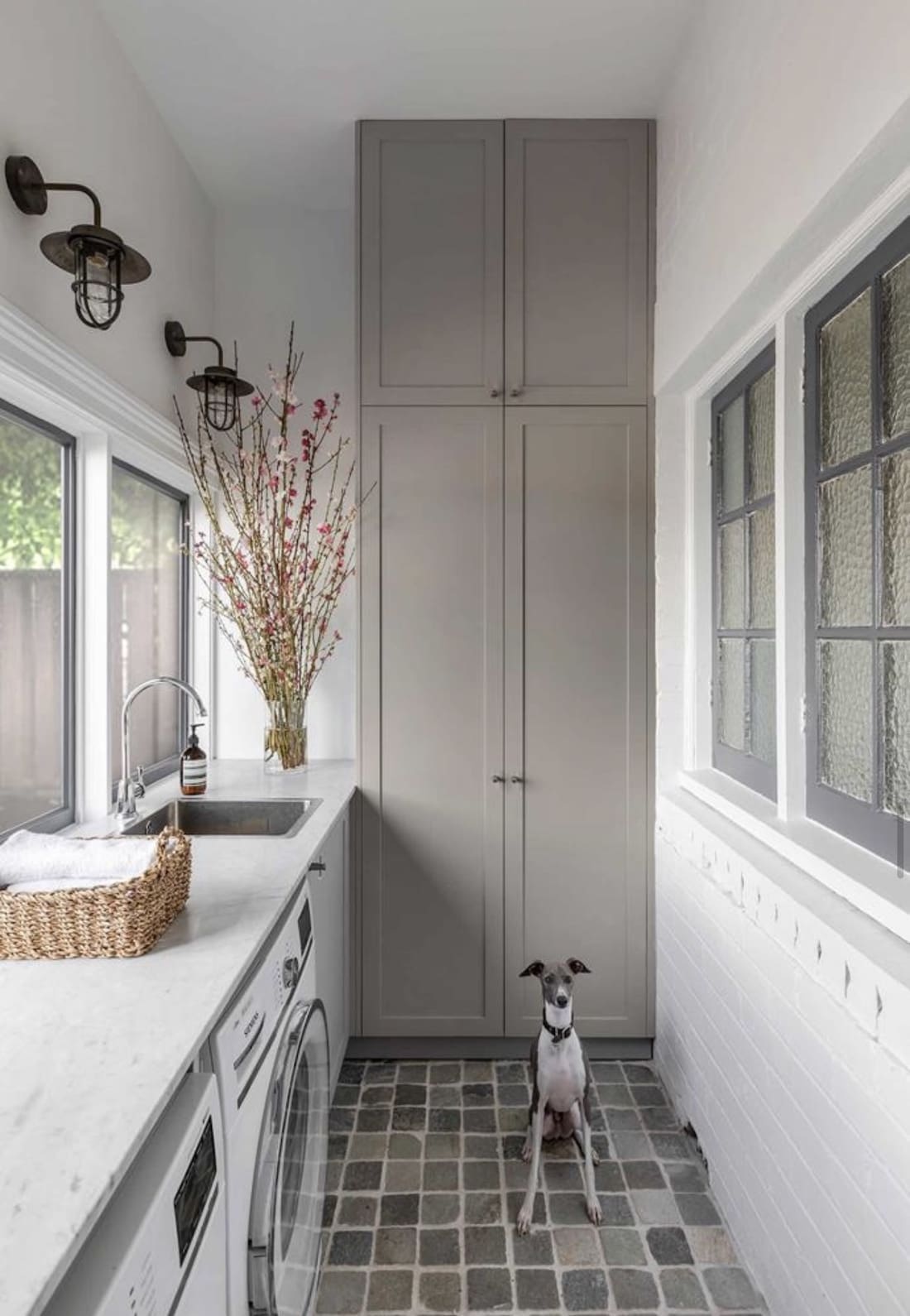 Hallway
The hallway is a zone of the home where James suggests doing away with ceiling lights altogether.
"If you've got an extra wide hallway, wall lights that cast light up and down are a great solution — lighting the floor and casting enough light in the space to display artwork. These should be also installed between 1700-1800mm. To light artwork, spotlights from above can also be used," adds James.
"In narrower hallways that are only a transition space, lower level floor lights to navigate your way are ideal. These should be installed approximately 200mm high."
Bathroom
"Around the mirror at face height is the best place to install wall lights in a bathroom. This will cast light onto your face where you need it for shaving or applying makeup. Minimalist wall lights, such as the Flos Mini Glo-Ball, are trending in contemporary homes.
"You also still see pelmet lights used above the mirror but these aren't the most effective light to use as they only wash light down and cast shadows on your face."
Another clever idea for a wall light in a bathroom James suggests is near the toilet.
"A low wall light on a sensor next to the toilet will automatically light up to navigate your way to the toilet during the night. This shouldn't be installed any higher than 300mm from the ground or it will create too big a spread of light. The idea is to softly illuminate the ground to navigate your way."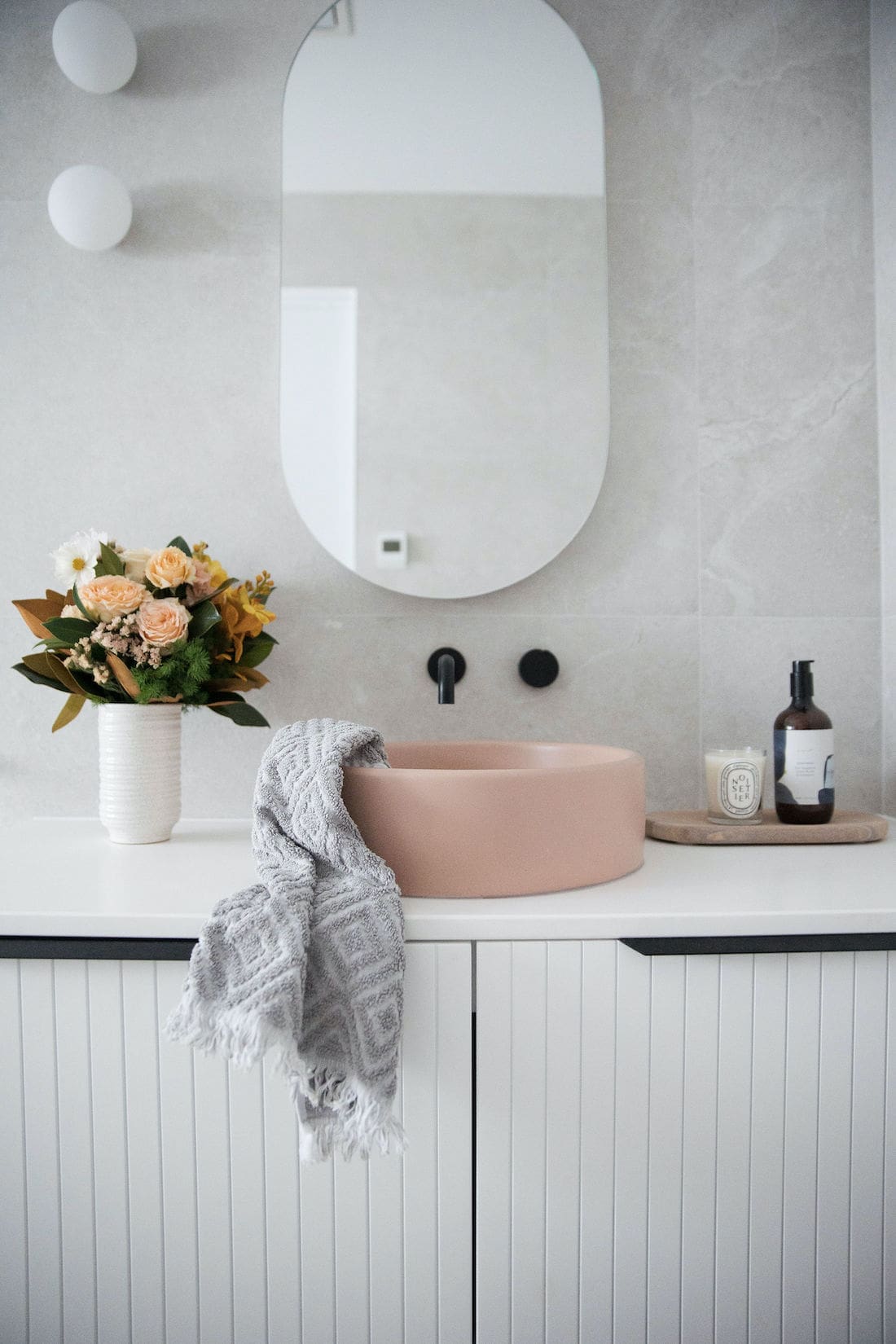 Bedroom
"Wall lights on either side of the bedhead are a popular solution. They should be installed around 450mm above pillow height. But it really depends on the light — the size of the fixture and way it casts light need to be taken into account. Many wall lights these days are adjustable.
"Other bedroom wall lights being used are LED strip lighting. For example, around the base of a mirror to cast extra light when trying on clothes."
Latest lighting trends
Being across the latest lighting designs and trends, we couldn't let James go without hearing what's hot!
Return of black
"Gold and brass were big for a long time but we're now going back to black light fittings. Black will always be in," he adds.
Bronze the new 'it' colour
For those of you wanting to embrace a metallic finish, James says bronze is where it's at.
"Bronze is the most trending colour."
Spherical
"Across all areas of design, we're seeing a trend towards more curved and softer forms — and this includes lighting. Spherical and orb shapes are big right now, such as the Dioscuri collection."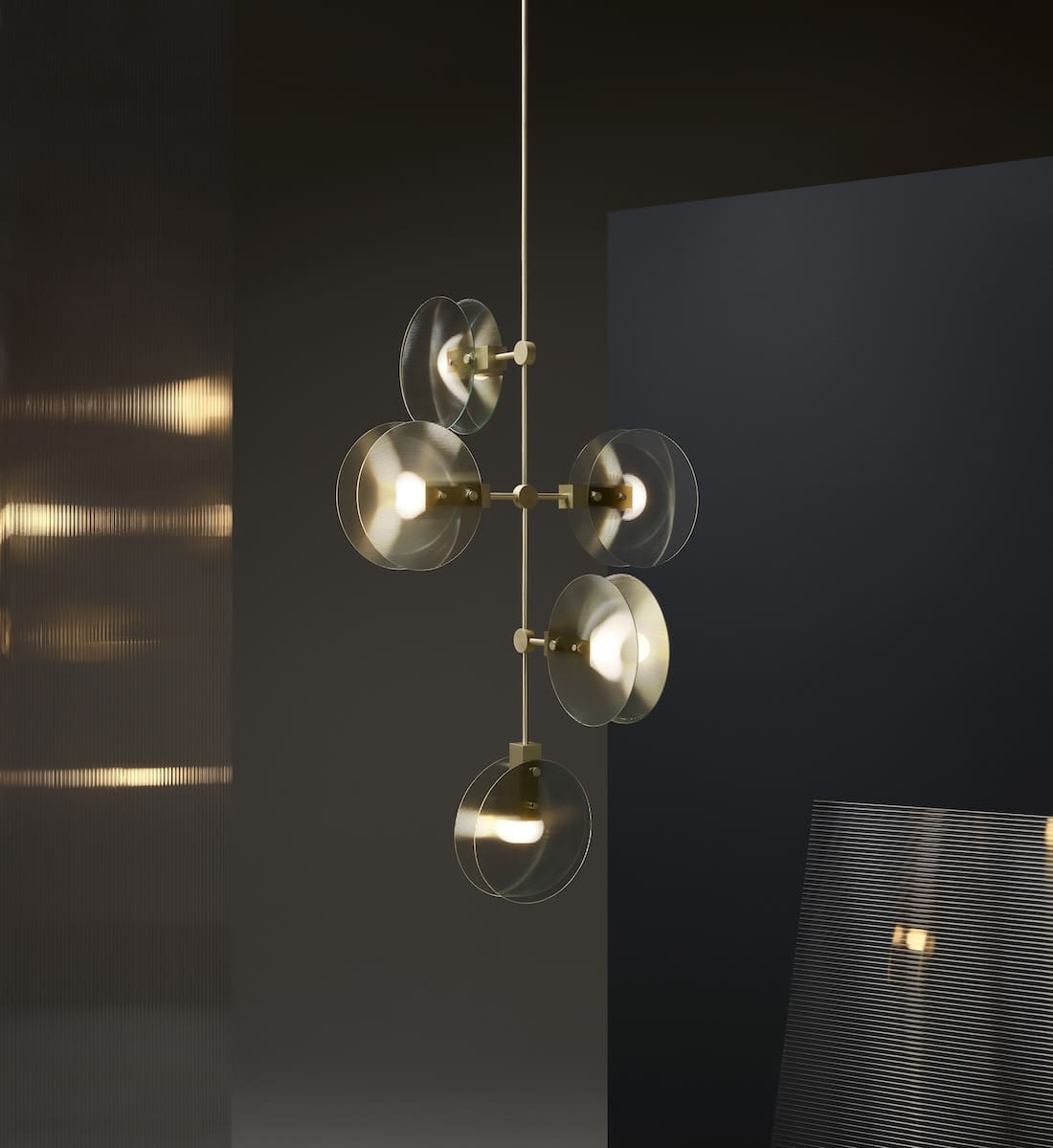 Geometric shapes
"There are also many exciting new light fittings that play with geometric shapes. These create an instant architectural feel and work particularly well in areas with heigh ceilings, such as a void above a dining table."
Less ornate
"With all types of lighting, we're seeing less ornate and simpler, more streamlined designs," says James.
"Where people want to do something decorative, there are some incredible lights on the market now. One of my favourites are the wire pendant lights called Wiering by Formafantasma."
Extrusion still big
"Extrusion lights — either vertical or horizontal — are also still a big lighting trend and won't be going away any time soon."
Thank you James for sharing your expert tips in our wall light guide. If you've got any questions, pop them in the comments below and we'll get back to you asap!