As the year speeds to an end, the festive season is rapidly approaching. Finding the right Christmas tree that fits your aesthetic and looks realistic can prove almost impossible with the hustle and bustle of the busiest time of the year. We've collected 11 of the top best selling Christmas trees you can buy online to help make your tree shopping as easy as possible. So strap in as we take you through 11 of the best selling Christmas trees.
Related article: 17 space saving Christmas trees: Alternative Christmas tree ideas
Related article: Gina's Christmas tree and her top Christmas tree styling tips
Getting that quality, luscious look in a fake Christmas tree that won't break the bank may feel impossible at times, but it's not!
This Royal Deluxe Bristle Christmas Tree from Temple & Webster is absolutely stunning and customers can't stop raving about it! "Even more grand and beautiful than the pictures. Love our tree," says a recent happy buyer.
With high-quality faux pine and a generous number of branches, this tree is easy to shape to give you that full and fluffy look.
When you're on a budget, you can't go wrong with a quick visit down to Kmart. They have a range of low-cost faux Christmas trees, including this 1.82m Kingston Pine Christmas tree.
While Kmart can be a bit hit and miss on quality, this Christmas tree gets a solid 5/5 star review from EVERY customer who has bought it. It proves you don't have to break the bank to sprinkle festive cheer around your home.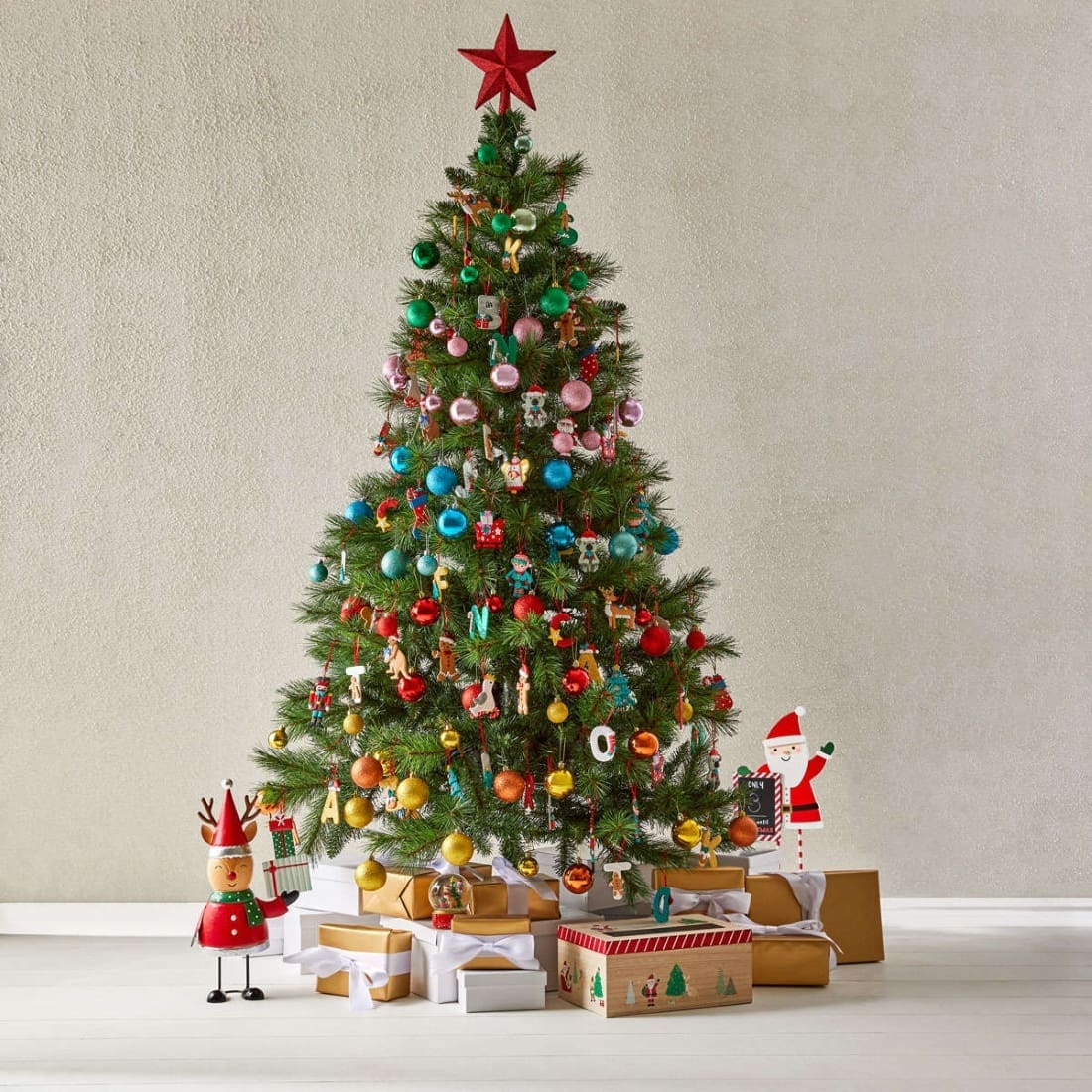 If you just love real Christmas trees, this fake tree may be the one that makes you switch! Balsam Hill's Fraser Fir Christmas tree is all about recreating the lifelike look of natural trees. They even mould the artificial branches from real branches. It's an extremely realistic artificial Christmas tree, designed with that fullness you see in Hollywood movies. So dreamy!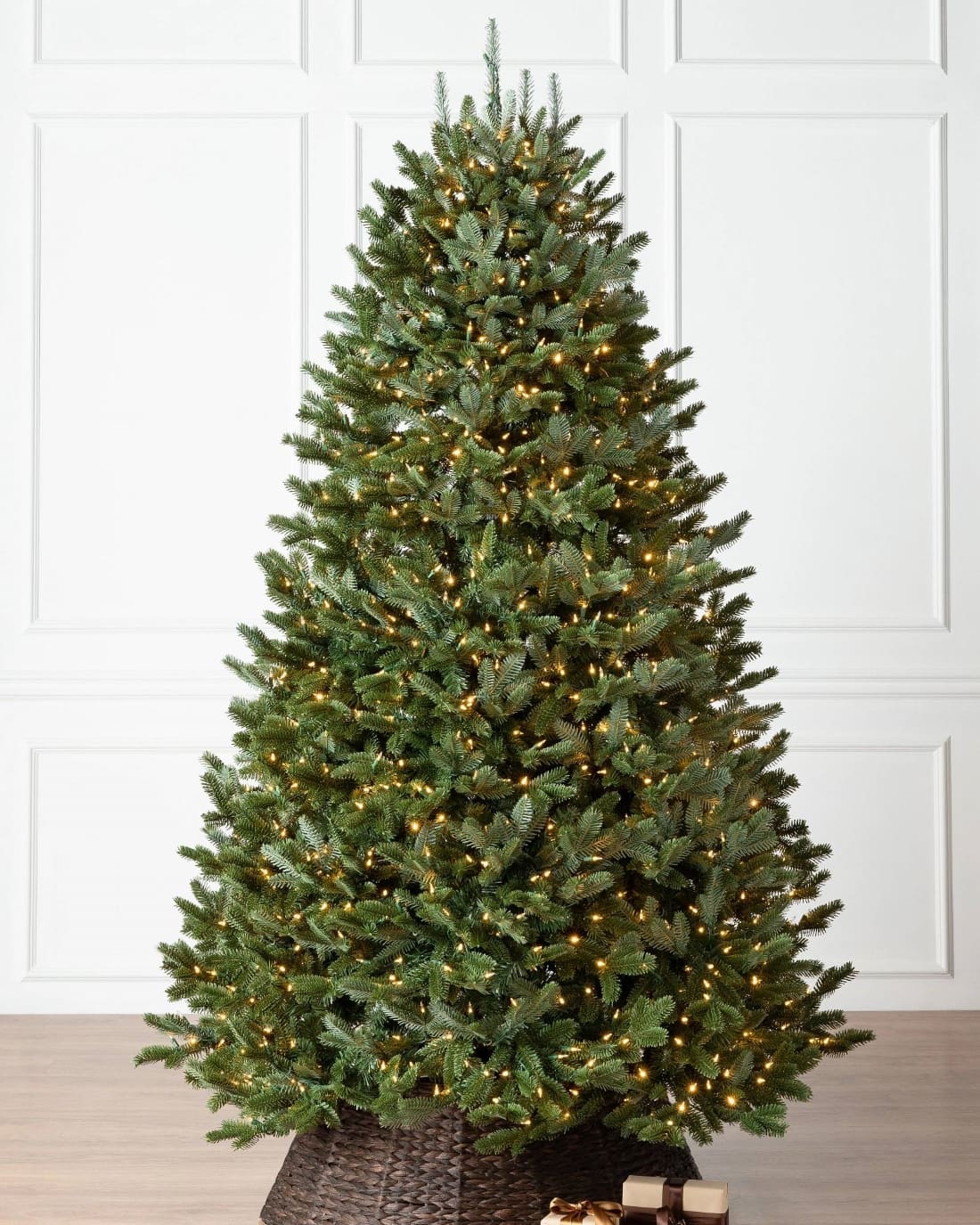 No matter where you live, there's nothing quite like a white Christmas! Even in Australia, flocked Christmas trees are becoming incredibly popular.
Create your own white Christmas with a flocked artificial Christmas tree. OZSALE has dozens of flocked Christmas trees at up to 80% off. We love the trees complete with LED Christmas lights, like the one below, to instantly create that magical Christmas feeling.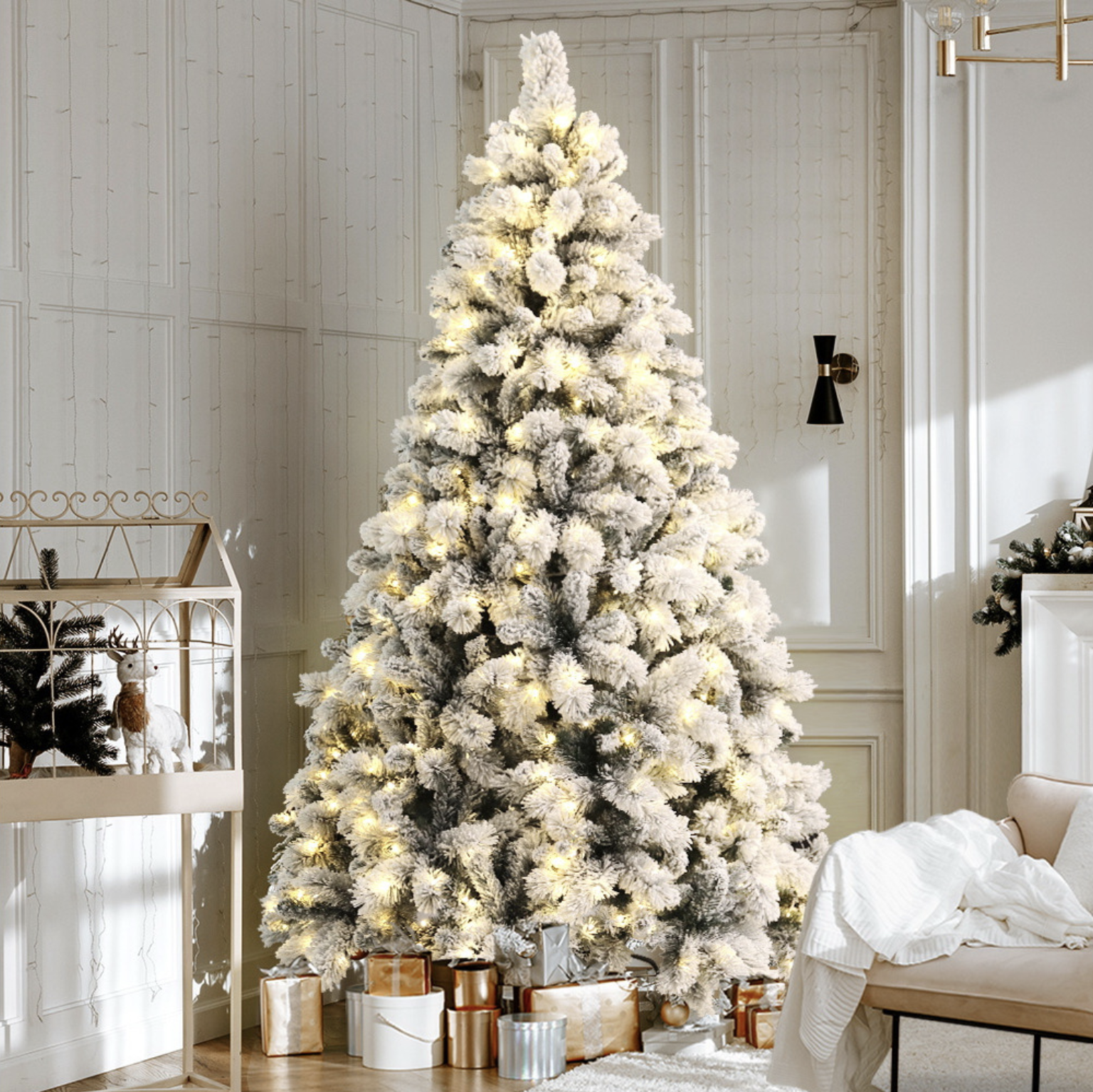 When snowy tips aren't enough… go with an all-white Christmas tree! Talk about Winter Wonderland vibes.
If you just want to try out a white Christmas tree, you can find affordable versions at stores like Kmart and BIG W. But if you're ready to embrace the look, this luxe version from Amazing Christmas is total goals. Just look at those beautifully shaped tips!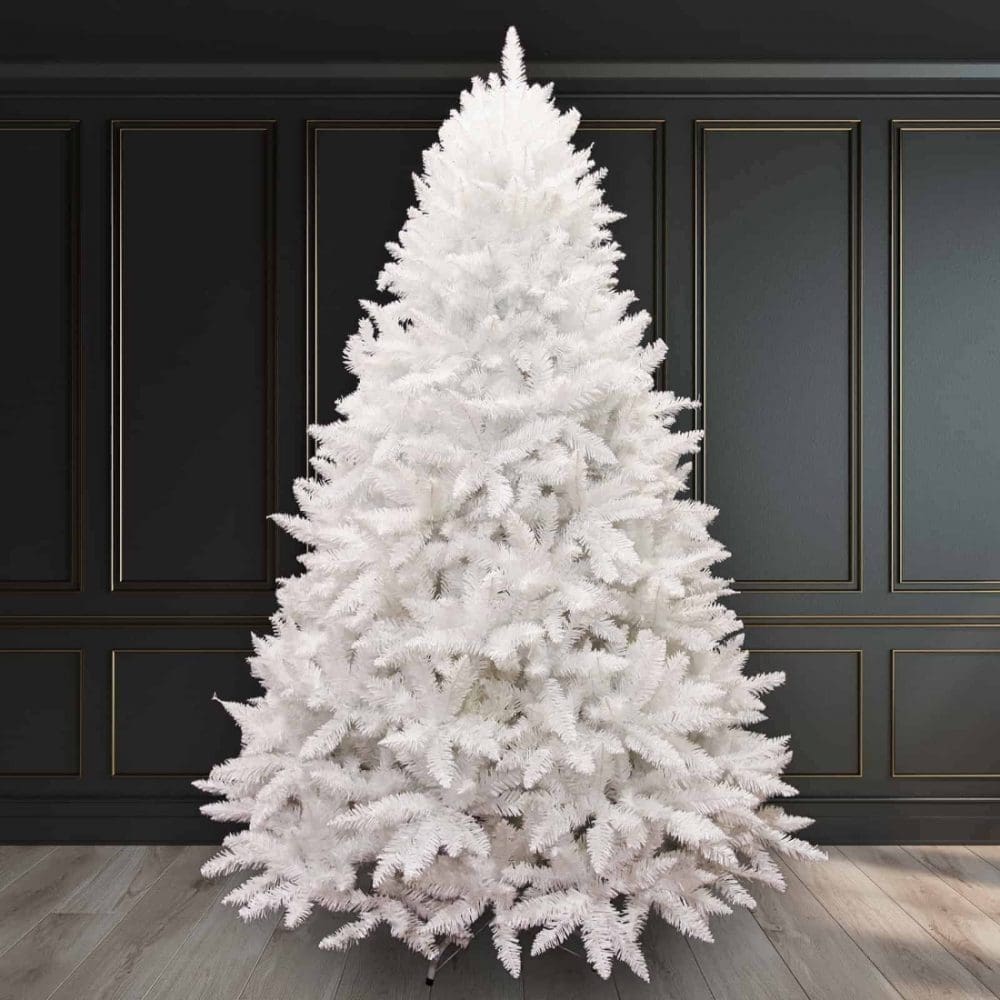 If you're tight on space, a narrow tree is definitely the way to go. This lush Aspen Fir Christmas tree is short on space but not on style!
With a life-like aesthetic, you're still getting a full and realistic tree… just saving on precious floor space. So whether you live in an apartment or simply want your Christmas tree to fit into a tight space, it's good to know you don't have to compromise on looks when shopping for a Christmas tree.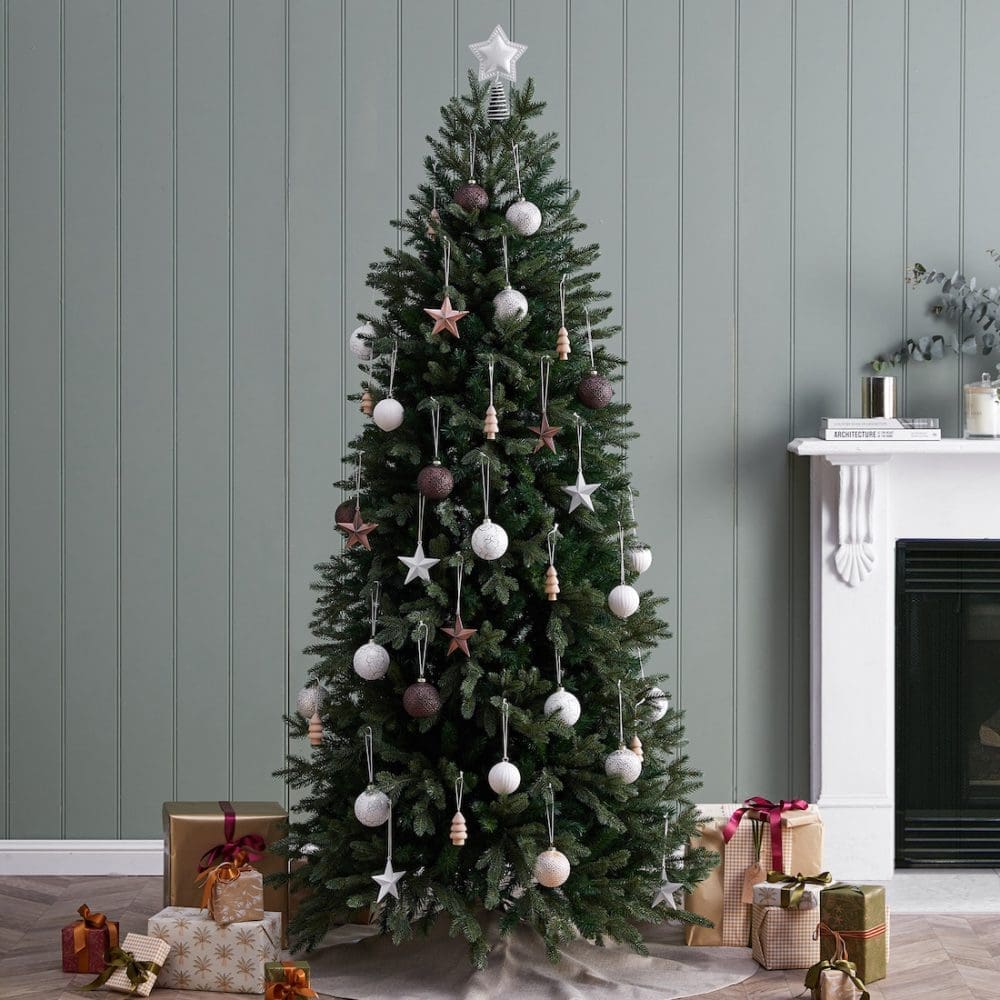 Spruce up your Christmas styling with a pre-lit Christmas tree. Not only are they a great way to light up your home, but you don't have to spend an hour unknotting your stored Christmas lights — phew! Sure it's a splurge buy but the best pre-lit Christmas tree we found is this luxe pine tree from David Jones. If you're looking for a more budget friendly option, Target and Temple & Webster had plenty of options too.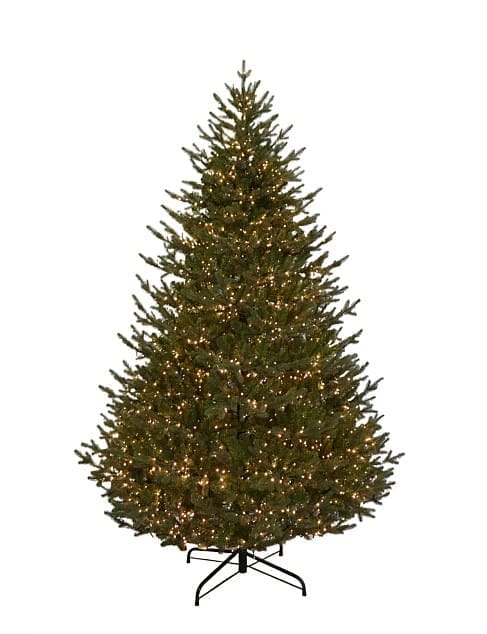 It's hard to beat a traditional Christmas tree. Full-bodied with realistic pre-lit branches, this classic pine Christmas tree is the epitome of what a traditional tree should be.
The best bit about a classic Christmas tree is how it will stand the test of time. It's the perfect base to hang all your favourite Christmas decorations… no matter what colour theme you want to try!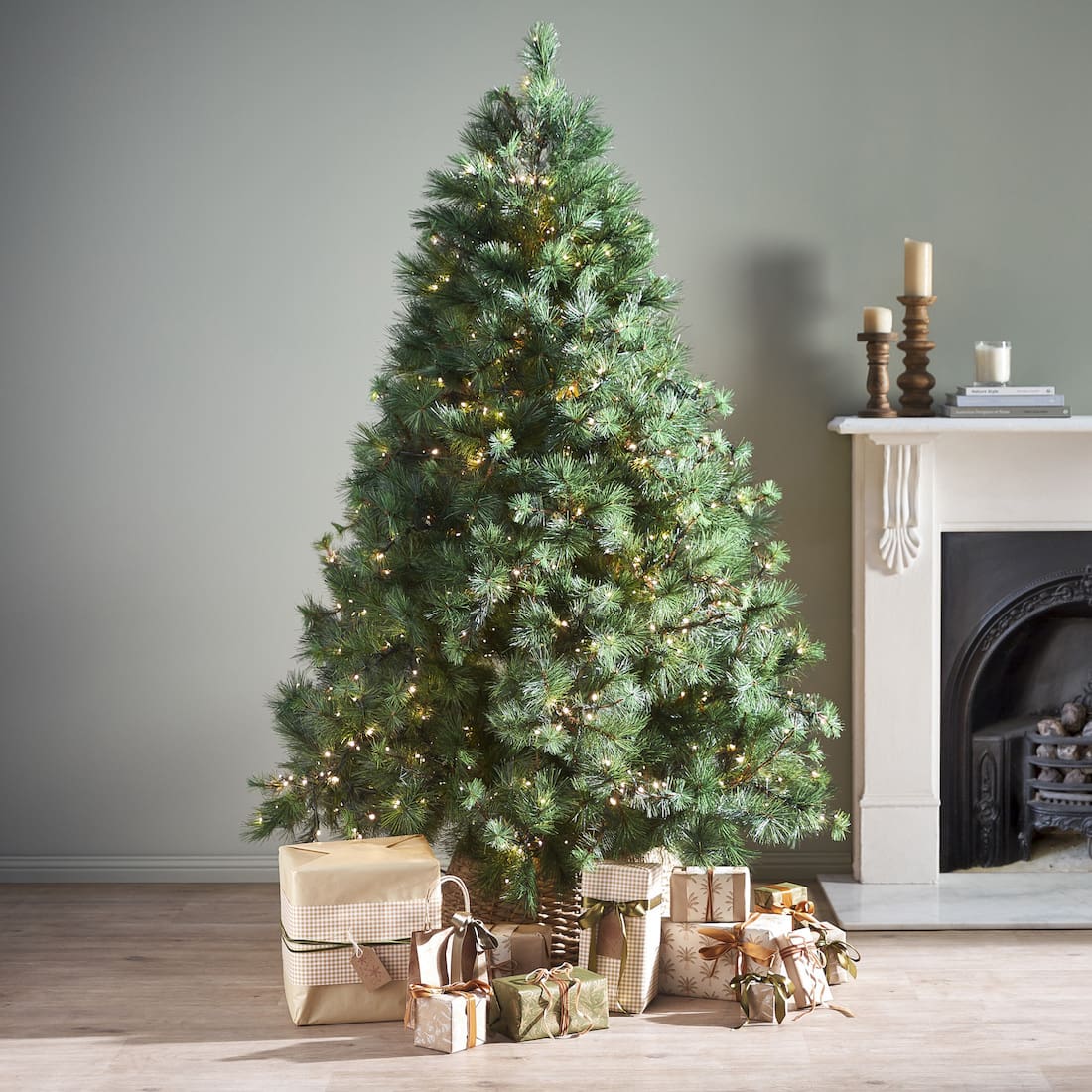 If you're not one for tradition, this 1.7m Shimmer Willow LED Christmas tree from Temple & Webster may be the way to go. With dripping LED branches, this tree still offers a dreamy warm centrepiece, perfect for a more alternative Christmas.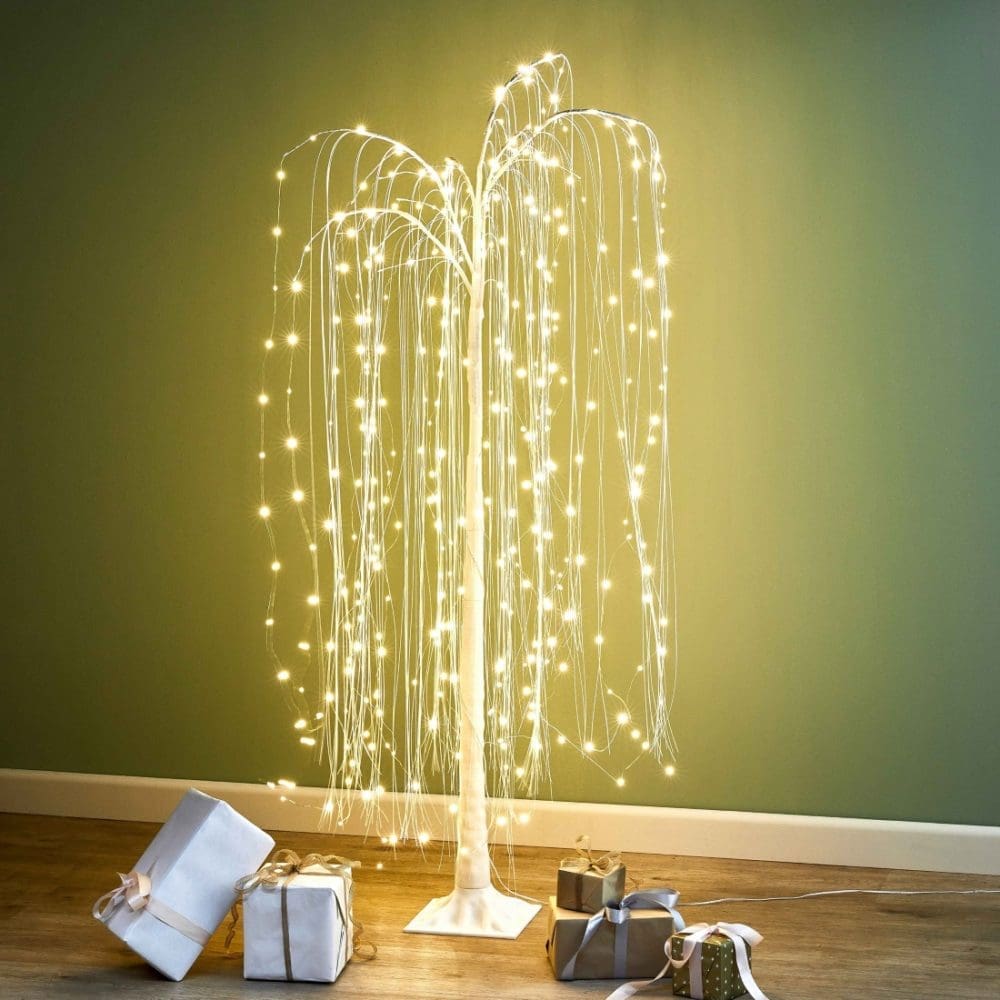 When bigger is better, you can't go wrong with this ultra-realistic extra-large Christmas tree. Measuring at 3.6m high, it's perfect for next to a grand staircase or in an area of your home where you have a double height void.
Sure, it's an investment but if you consider you'll keep the tree for at least 10-20 years, it makes it seem more affordable… or is that just our shopping maths coming into play, ha!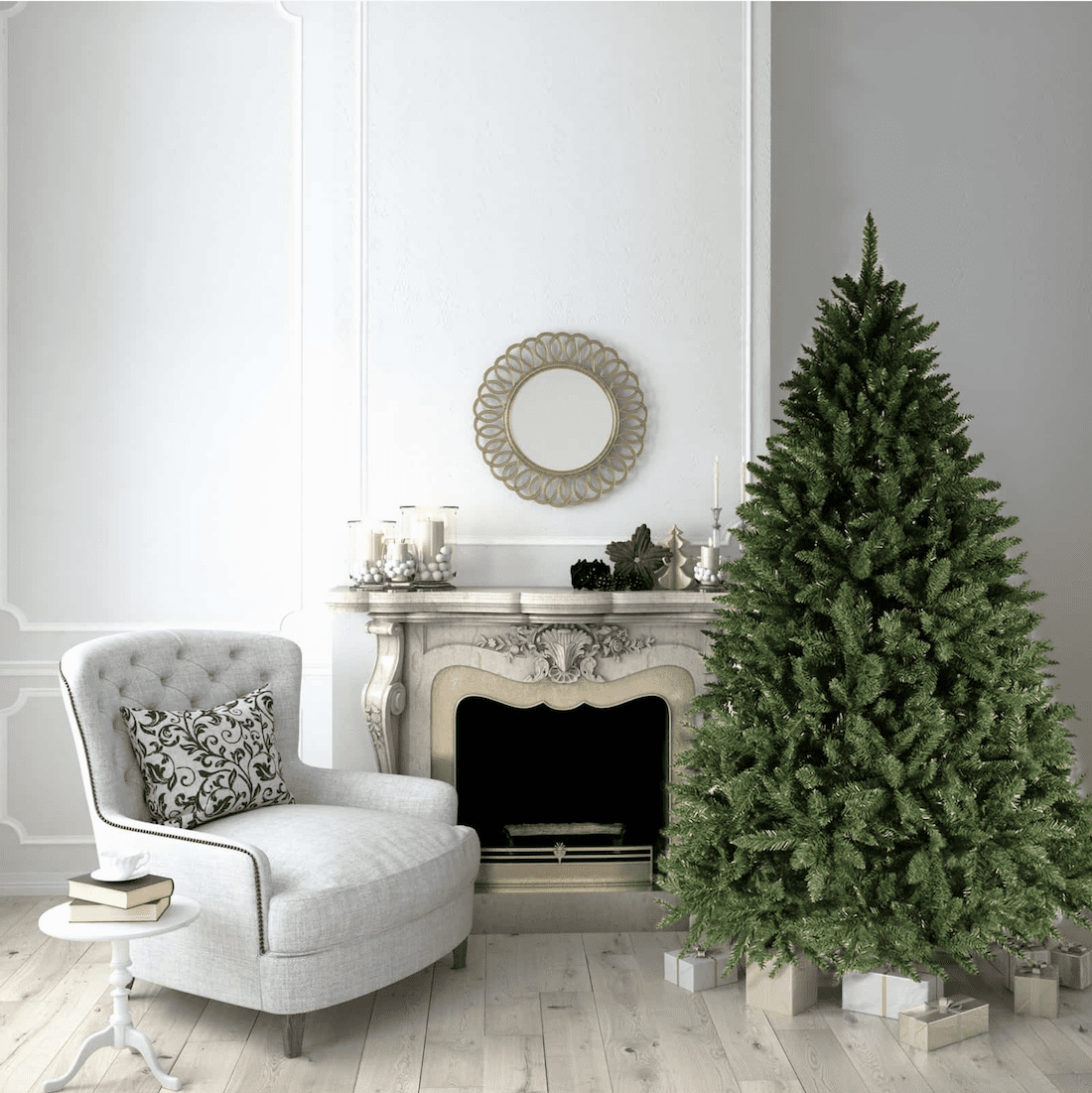 11. Best real mini Christmas tree
If artificial Christmas trees just aren't your thing, did you know you can also buy real Christmas trees online? Well, this adorable mini Christmas tree!
Our friends at Floraly who are all about sustainable flower gifting are helping you to make your Christmas a more sustainable one too. Unlike large real Christmas trees that are cut at the trunk and only last a few weeks, their tiny Christmas trees come in a pot and can be re-planted — so it can keep on living, year after year. This fab tree also comes with everything you need for decoration including fairy lights, baubles, bell and tree topper.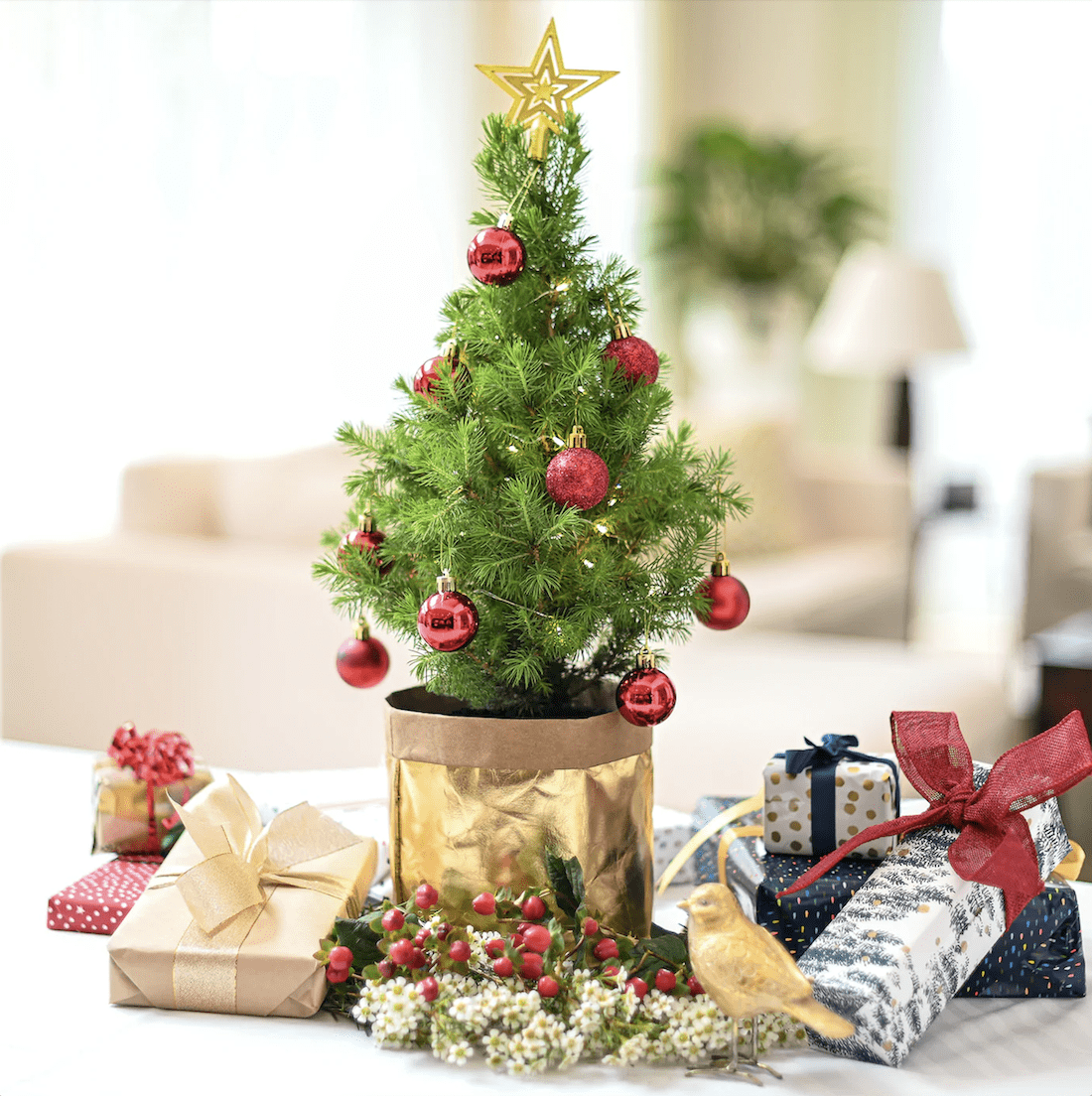 What do you think of these best selling Christmas trees? Has it given you some Christmas tree inspo? Did we miss your favourite type of tree! Tell us in the comment section below, and happy shopping!
Disclaimer: This article was first published in October 2021 and continues to be updated with the best Christmas trees. Prices are accurate at time of publishing. This post contains some affiliate links. This means when you click on a link and purchase something from that site, we may make a small commission at no extra cost to you.