It has been an unusual couple of years with Covid, with many of us are still spending a lot more time at home than we did. This year, more than ever, it feels as if our homes can use a deep spring cleaning so we can start over and look forward to life after the pandemic.
Here are some things we can do to make our homes sparkling clean and organized.
1. Declutter and Organize

The first step for spring cleaning is to toss the things you don't need and organize the things you want to keep. Adding a chest in the bedroom, a buffet in the living room and a bookcase in the home office can go a long way toward keeping things in their place so the space is easy to clean.
Accent pieces like curio and china cabinets can hold treasured items and store serving pieces and tablecloths in the dining room. The right furniture can make your life easier and add beauty and style to your home.
2. Polish Wood Furniture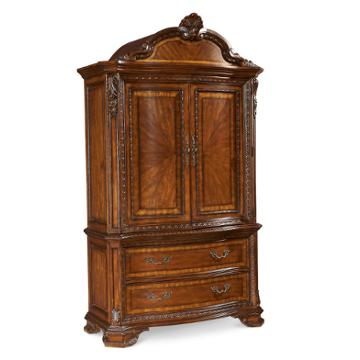 You are probably treating your wood furniture with care. Fine wood cocktail tables, bedroom sets, dining room pieces and accents are made to last, but you have to be smart about how you use them. For example, placing coasters under drinks and protecting the wood surface of a table from hot and cold objects can prevent discolorations.
To clean your wood furniture, dust with a soft dry cloth or feather duster. It is okay to dampen a cloth just a bit for a thorough cleaning. Use a cotton cloth, since synthetics can scratch the surface. It is a good idea to take a look at the recommendations of the furniture manufacturer. Some say not to use wax-based cleaning products or those containing silicon for wood furniture with a low sheen.
3. Clean Marble Furniture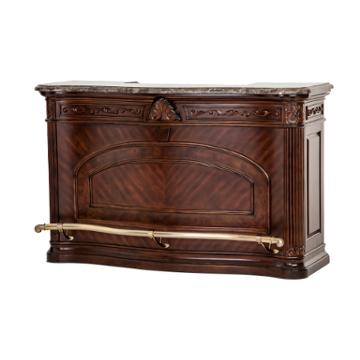 Marble is a natural material that is always in style. Many name-brand furniture manufacturers use marble to add elegance to pieces like impressive free-standing bars, cocktail tables and other accent pieces. While marble harmonizes well with a wide range of furniture styles, cleaning marble can be tricky since it is porous.
Clean your marble furniture by blotting or wiping spills immediately in order to prevent permanent damage. Dust marble surfaces regularly, and when you do your spring cleaning use a cleaner specially designed for marble. Do not use abrasive cleaners or harsh products that contain bleach, vinegar or ammonia. The manufacturer may provide cleaning information.
Discount Name Brands at Home Living Furniture
When you are ready to add accent pieces to your home to make it more organized, visit Home Living Furniture in Howell, New Jersey. Experienced representatives will explain how to care for your furniture so it will last. Visit online to shop and find out about name-brand furniture collections. Look for discount prices every day, as well as weekly sales and promotions on living room, bedroom, dining room and home office furniture.
For further information add to shop online, visit homelivingfurniture.com.