Looking at buying a rug soon? Then listen up to what these styling experts have to say about finding 'the right' rug for your space… or rather what not to do!
Here are the most common rug mistakes to avoid.
Related article: Our favourite places to shop for large rugs
Related article: How to select the right rug
Avoid a small rug
"I think the most common rug mistake I see people make, is buying the wrong size for a room. My theory is that it's always better to go bigger!" explains Michelle Hart of Bask Interiors.
"A rug acts to ground and define a space, so going with a larger rug will act as an anchoring point for furniture to be placed on and around. A larger rug also makes a room feel more spacious whereas a small, undersized rug for the space will always sit awkwardly."
Julia Green of Greenhouse Interiors also agrees. "So often people get the size wrong. Size matters almost as much as design. A postage-stamp rug in a small space will always look and feel ridiculous. The bigger the better, as the eye is drawn out to the perimeter so a large rug will always make the room feel bigger — even in a small apartment!"
Avoid focusing on looks alone
Nicole
Rosenberg of Liberty Interiors
also says a small rug is her absolute pet hate, closely followed by getting the
wrong type. "I see a lot of people purchase the wrong type of rug without
taking into consideration their lifestyle. Most people are drawn to the woven
wool rugs, their beautiful texture plus the fact that they are soft underfoot
makes them very appealing. However, they are not suitable for families with
pets or small children as they can't tolerate high levels of wear and tear
without it being very noticeable!"
Editor Gina Ciancio agrees, having made this mistake herself. "Despite knowing a cream wool rug wasn't a good choice with young children and a black dog, I convinced myself I could make it work. From Day 1, I was regretting my decision and after a few months, I had to find a more suitable rug. A short pile, darker coloured, naturally hardwearing material (like jute) or patterned rug is a must for people with pets or young children."
If you're searching for a rug to sit under your dining table, Nicole Rosenberg also stresses the importance of material. "Rugs under dining tables should be large enough so that it fits chairs pulled out from the table and make sure you consider the rug material and hardiness so the chairs don't ruin the rug when being moved."
Avoid wrong placement
"The biggest rug mistake is measuring space incorrectly and placement," says Alexi Dascarolis of Alexi George Interiors. "Whether it be under a bed or under a couch there is a set of rules to follow rug placement. The best idea is to get some newspapers or masking tape and mark out the rug corners and area before purchasing. You'll often find the size you thought would work doesn't."
Nicole Rosenberg shares some of these rules. "Living rooms almost always need at least an 8×10 if not a 9×12. If it's going in the centre of the room, it should take up a large part of the floor surface. Finally, if it's going to have some furniture on top, make sure most of the furniture legs fit comfortably inside the rug's boundaries."
Catherine of The Stables adds, "I often see people purchasing a standard 1.6m x 2.3m rug instead going up to a 2m x 3m for their living room. I use rugs for aesthetics, but also mainly for zoning a space. Meanwhile, if a rug is too small for the space it makes the zone feel too small. So always consider your rug size and placement before jumping straight in — measure up and mark it out before you commit to the purchase."
Avoid
rushing the purchase
Editor Gina Ciancio says "There's more choice than ever before when it comes to rugs so it pays to shop around. It's easier than ever to source large scale rugs (and we recently shared some of our top places to buy these) or unique, handmade rugs that will really add character to your space."
A bold rug can be hard to commit to so she adds this advice. "Before purchasing any investment piece, like a large piece of furniture, rug or art, I like to visualise it in the space. I also find creating a mood board is the best way to do this. It will give you the confidence that you've found the right piece or make it very obvious that you need to keep searching… often the 'safe' option doesn't work as it can be too flat in the space so consider playing with a bit of colour, texture or pattern."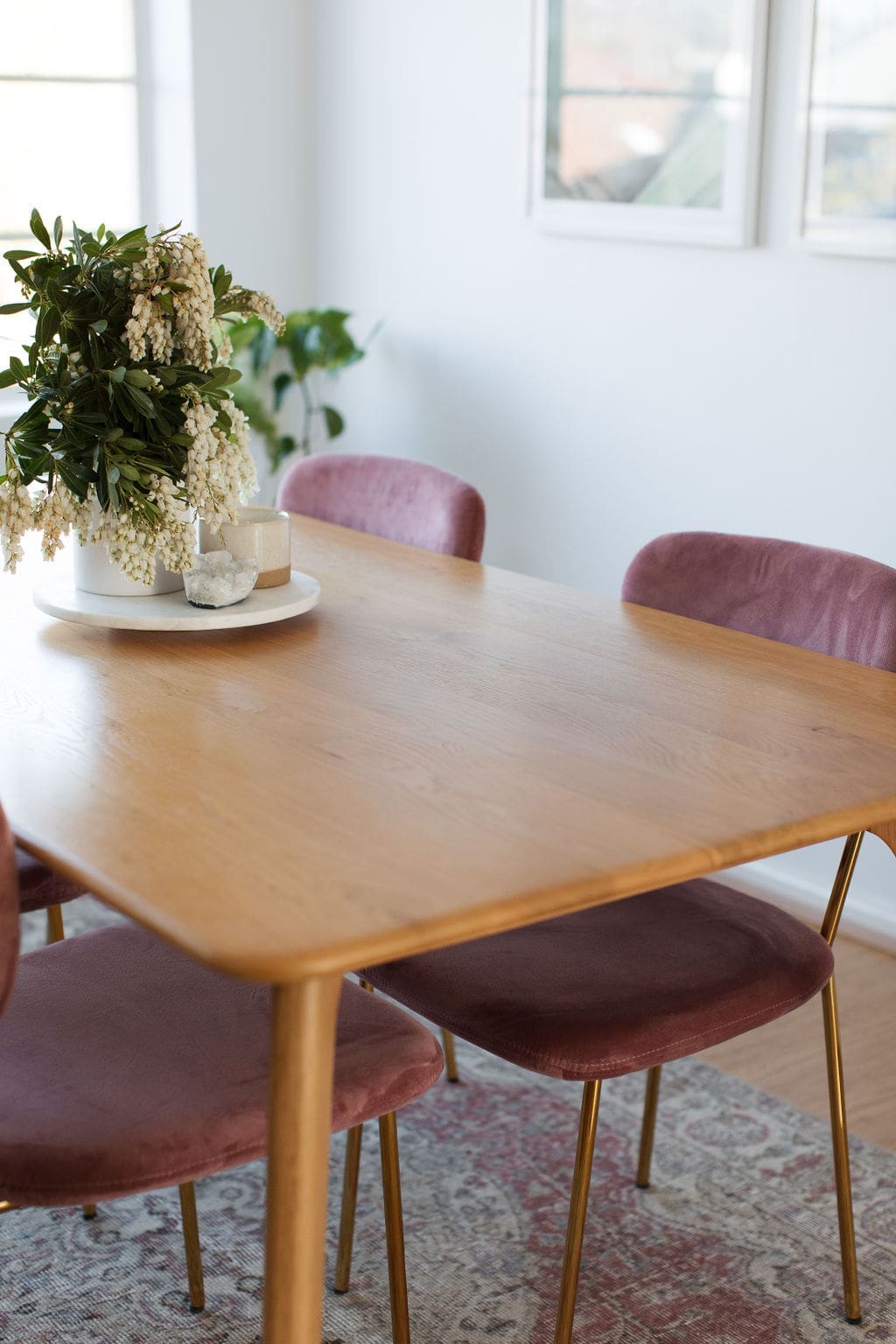 This article was first published in April 2019 and continues to be updated with latest information and images.