Some people are conflicted over following the trends or sticking with the classics when they furnish their homes. The fact is, you can have it both ways if you do it right.
A good rule of thumb is to choose high-quality classics when you invest in expensive furniture items like sofas, bedroom and dining room sets that you intend to keep for a long time. Then add trendy, lower-cost items like accent tables and chairs and throw pillows that you might change when trends move in another direction.
Here are some ideas for decorating your home in a way that makes it fashionable, yet timeless.
1. Use Nature Inspired Materials
Gleaming wood floors, beautiful stone accents along leather and cotton blend fabrics are natural materials that can stand the test of time. People long for a connection with nature, even more so when they spend more time at home. Natural materials make us feel good and are still in style after years of use.
2. Soften the Edges

Gentle curves have a calming effect on our mood, and the look is both trendy and classic. Even if you have a contemporary home, introducing softer edges can fit in with today's lifestyles. Softening the severe lines of ultra-contemporary furnishings can give your home a more eclectic and interesting feeling.
3. Integrate Colors Rooted in the Natural World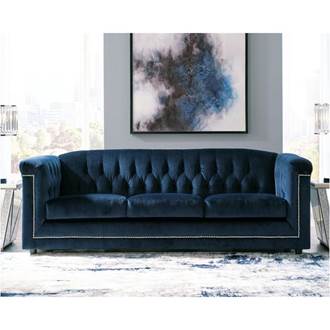 This year you are likely to see touches of bold colors integrated with a neutral color palette. If you fear that using strong colors will make your home seem dated when the next trendy hue is in style, stick with colors that are rooted in nature. Serene blues, sunny yellows and of course, all shades of green are good choices that never go out of style.
4. Incorporate Vintage Touches
Accent furniture and other furniture items based on classic antique designs are more in style than ever this year. Traditional vintage styles introduce a sense of character and bring interest to rooms that can sometimes feel too
"matchy"
if you love an eclectic look. You don't have to go on a hunt for expensive antiques. Many furniture manufacturers integrate vintage designs in their furniture collections.
Home Living Furniture for the Way We Live Now
Find the latest furniture designs at Home Living Furniture in Howell and Middletown, New Jersey. Look for styles that are on-trend for today's tastes and have design features that will last for years. Home Living Furniture offers a wide selection of furniture for every room, as well as name-brand mattresses and children's bedroom furniture.
For information about Home Living Furniture weekly sales and promotions and to shop online, visit homelivingfurniture.com.