With such a gorgeous array of vibrant Australian artworks, it's hard to describe our favourite element of The New Devine. Created by Claire Devine, and supported by her lovely family, The New Devine has seen the family through a number of unfortunate health battles. Now, there's no looking back.
Today we sit down for a chat with Claire to learn more about The New Devine, Claire's art process and how the family made something beautiful out of hard times.
Related article: Sculptural handmade ceramics: A chat with artist Ivanaloves Ceramics
Related article: Abstract still life paintings with a soft, pastel colour palette from Art by Ally S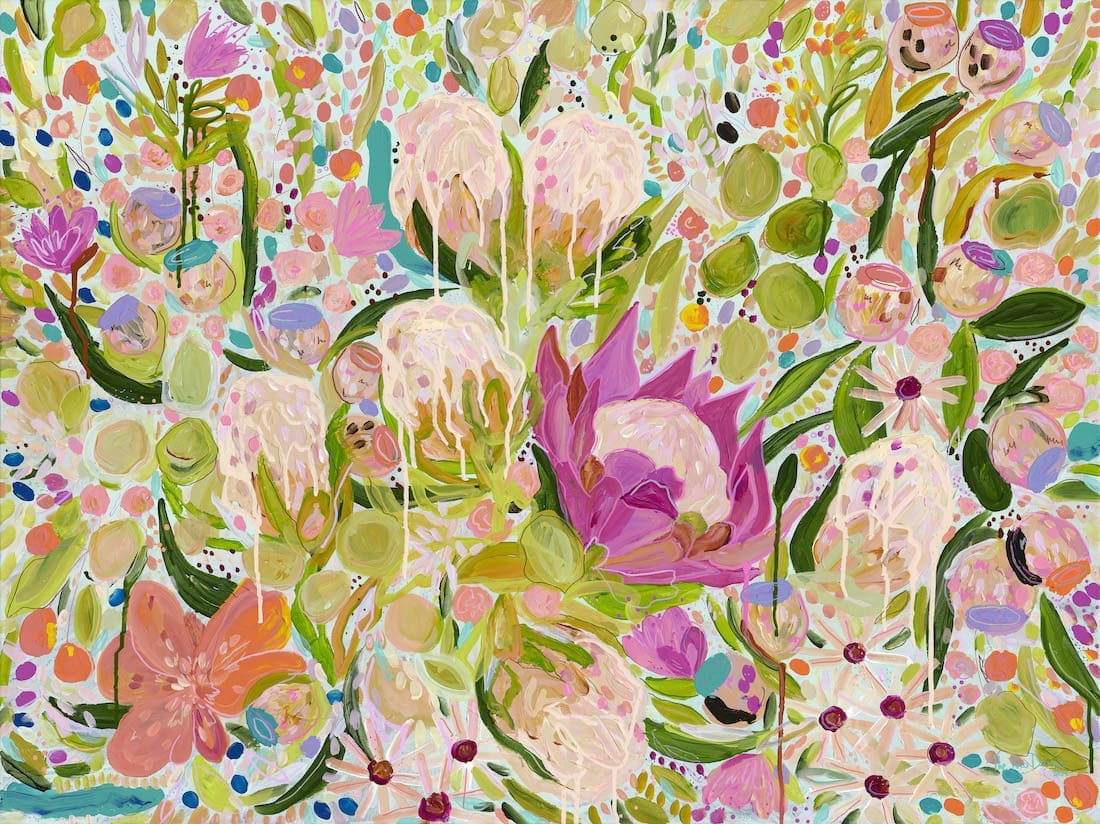 The New Devine has the whole family involved, from packing to coffee duties.
"My friends call me Clairebear. I'm wife to my handsome Irish husband Seamus and together we have three wild boys. We live between the beach north of Brisbane and our little farm house in Cold Country, Northern Ireland.
"The New Devine is our family art business. Currently it employs my husband as chief tea-maker, courier and general hero. My parents who we jokingly call Christmas Casuals but they work year round. And my beautiful executive assistant who I used to babysit!
"We work from a small seaside cottage-turned-studio right on the beach. It's tiny and straight out of the '50s and altogether wonderful."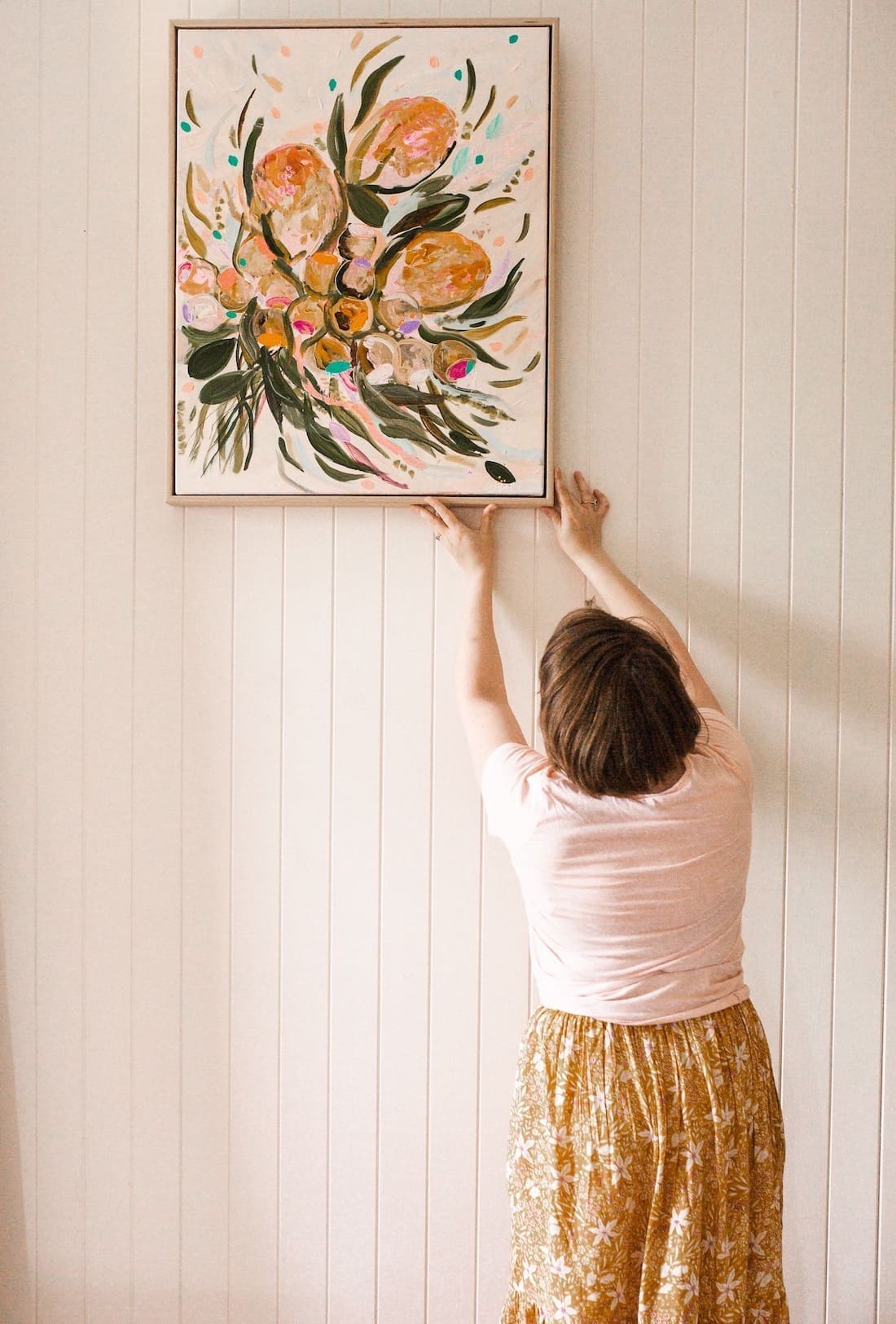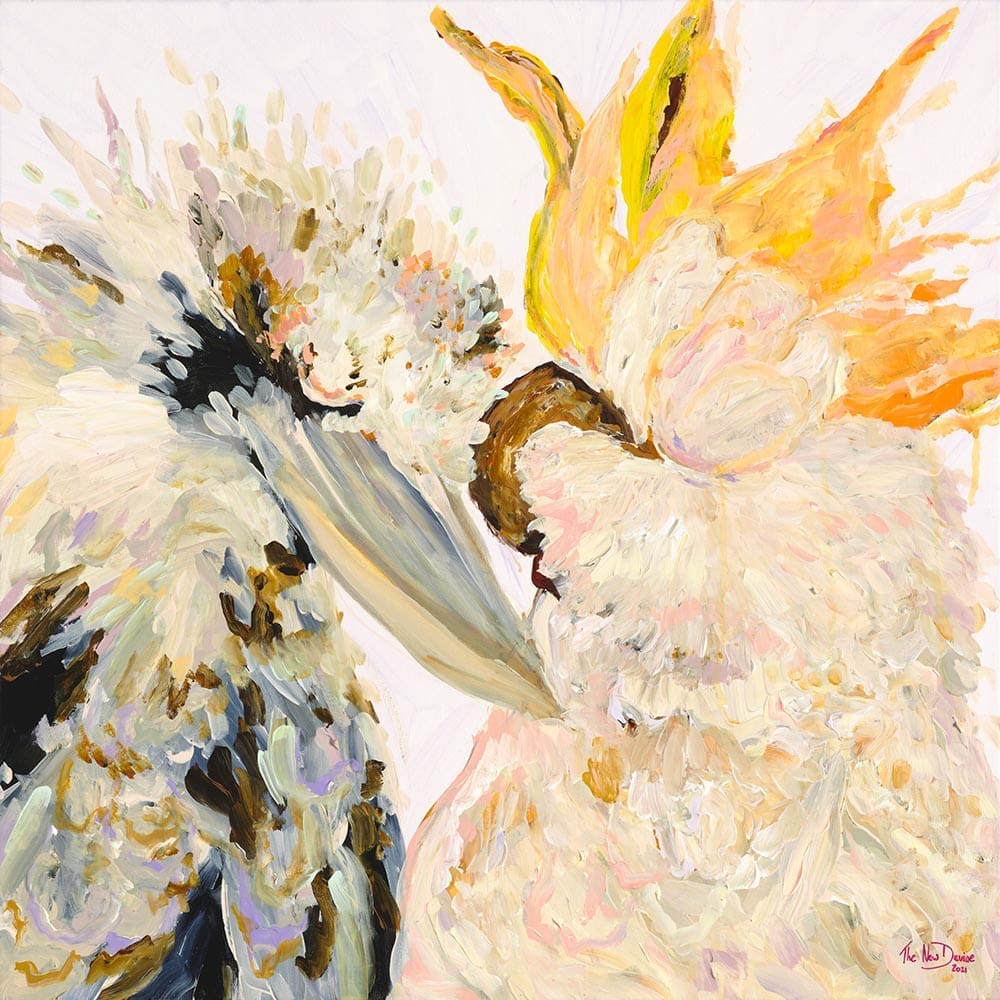 Several health scares meant the family needed a flexible option, one that The New Devine offered.
"As a family, we've faced and continue to face a number of major health battles. In 2019, my husband suffered a debilitating seizure as well as having a tumour cut out and a cancer diagnosis.
"At the same time, we discovered our second son was mainly blind and and now our youngest has the same condition. We've also recently had a difficult diagnosis for our eldest. So all in all, every day we feel grateful I took leave from my day job as a teacher.
"The New Devine started out as an evening pastime but exploded basically overnight in the first lockdown of 2020. It has since grown into our only income, and allows us to work 3-4 days a week, 9 months a year. This allows us to focus on our children as much as possible.
"The absolute privilege of that is never lost on me and every single person who purchases a piece of my art for their home has my love and gratitude and good wishes for life."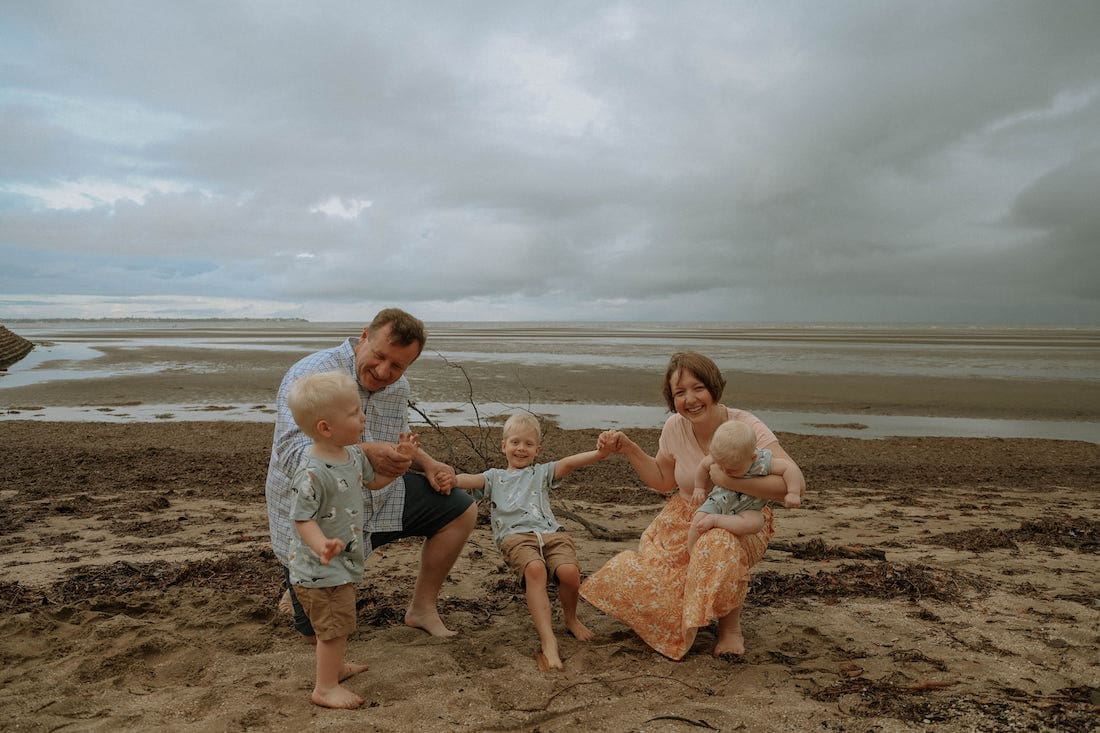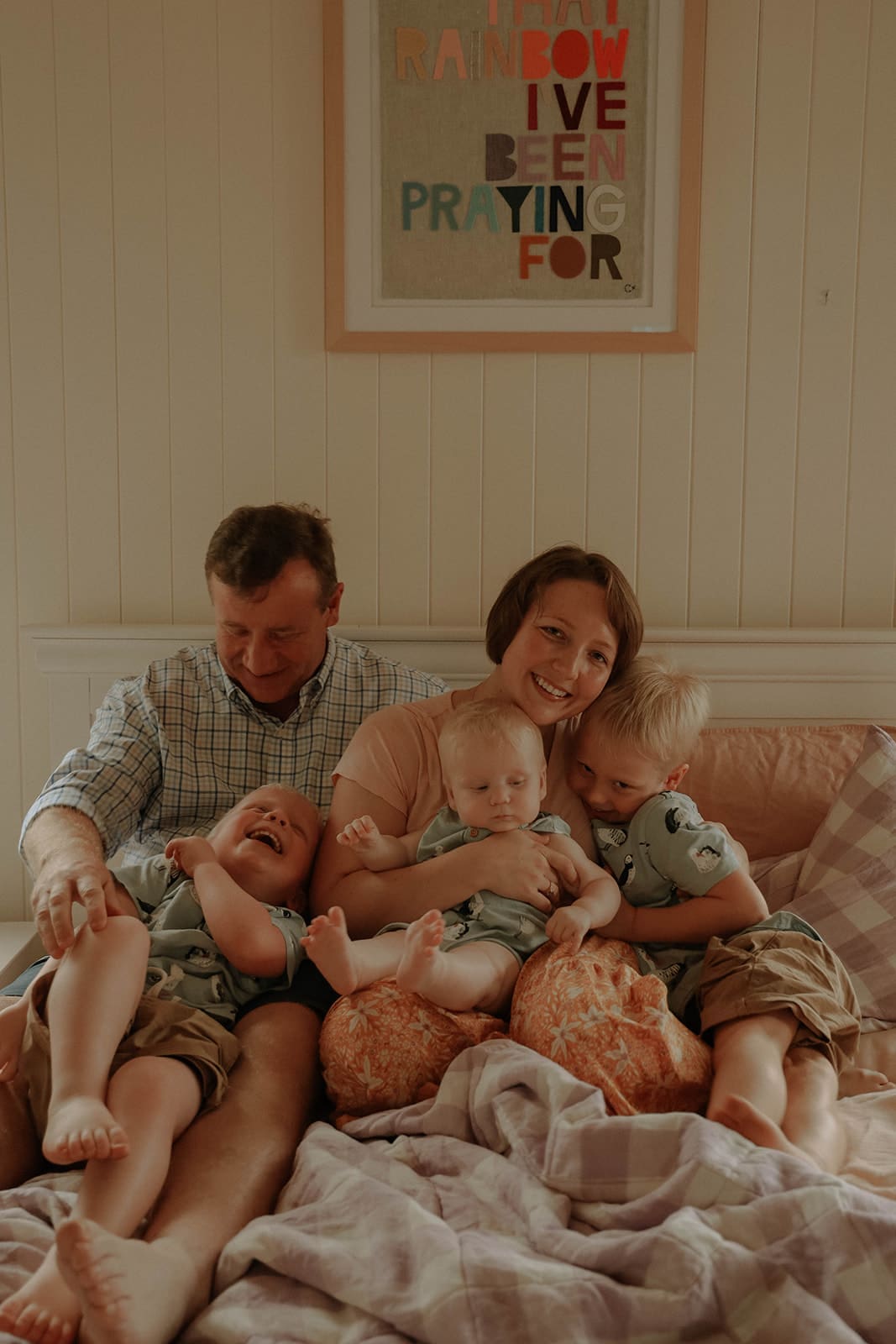 Claire's vibrant Australian artworks are not only a mixture of styles and colours, but made with accessibility in mind.
"I'd describe my art as recklessly wild but yet the home we were always meant to find. It's an abstract, joyful, mixed-media mess of brush work, pens, and bold colours.
"In our hectic family-business life juggle, I have set days and times in the week to paint so I don't have the luck of waiting for inspiration.
"I find treating it as a job rather than a creative outlet (although it is both) helps me get stuck in. Once I get going, I start to have heaps of ideas.
"I'm always inspired by flowers, but also my sons. My two younger boys having albinism has compelled me to paint in bold colour and texture so they can see the world through my eyes."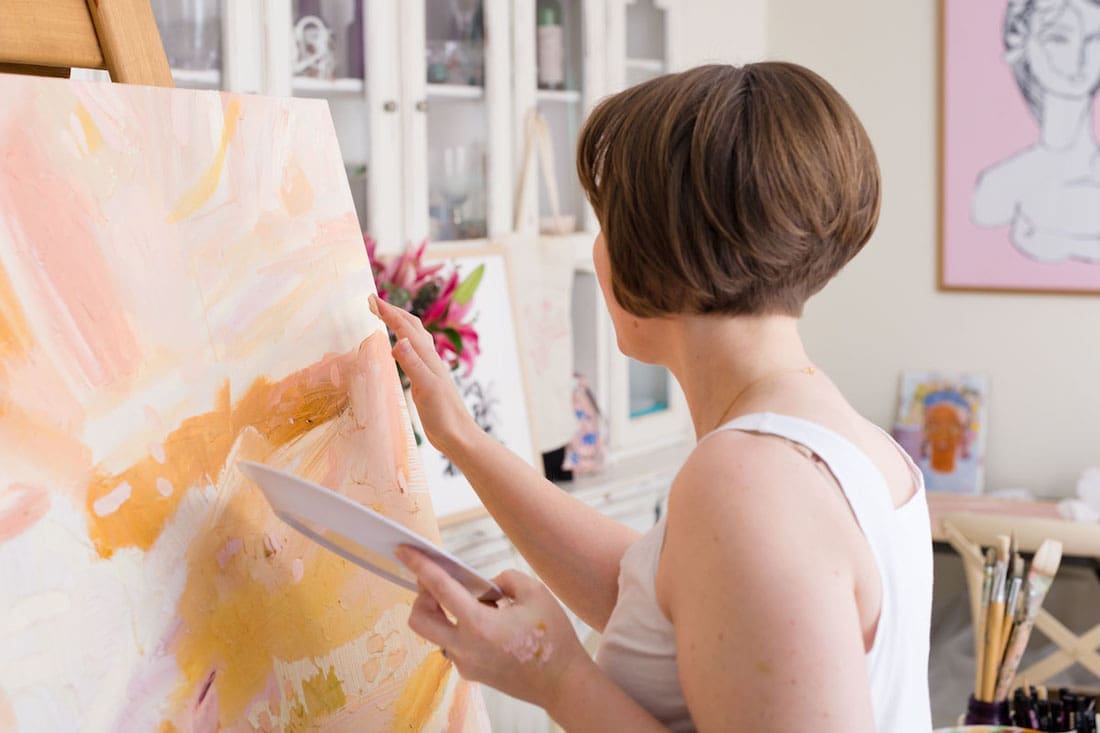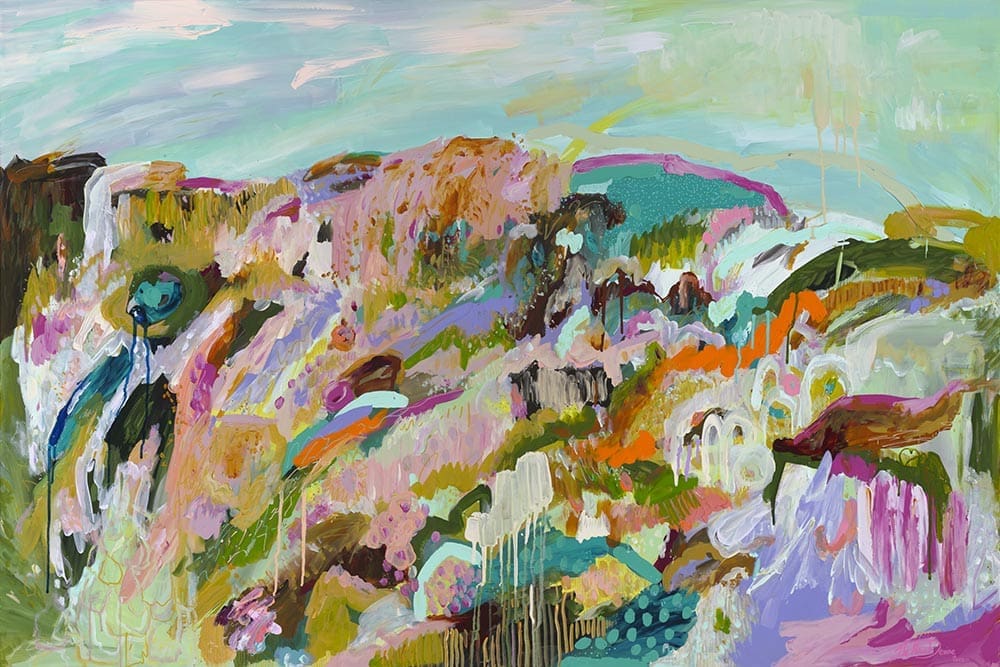 Having moved into their own art studio, there's no looking back for Claire and her family.
"We've won Ausmumpreneur awards for retail and multicultural business excellent. We've been in magazines like Frankie Magazine, Peppermint Magazine and House and Garden UK. And a wild number of podcasts, for which I'm very grateful.
"There are new (limited and precious) collections almost every month from July to April. I release limited edition archival prints of some of my works too, so there's something for every budget.
"The pieces I have in the works this year feel like my most expressive and magical yet!
"I think I was very fortunate to grow up in a family of successful artists. I've always considered art to be a legitimate career and an important one for there world. The world needs more art. More joy. More connection."
We'd like to thank Claire for sharing her story with us today. You can find The New Devine's full range on their website, and keep up to date her work on Instagram. What do you think of Claire's vibrant Australian artworks? Do you have a favourite? We'd love to hear your thoughts in the comment section below!