It's time to dust away the cobwebs and get your outdoor areas sparkling ready for the warmer months ahead. I'm always looking for home cleaning hacks to make life easier and this extends to outside the home too. Because less time cleaning and more time enjoying life is always a good idea!
So keep reading as I share the best outdoor cleaning tips and tricks to have your outdoor areas looking new in no time.
Related article: Gina's alfresco makeover: Taking my front balcony from drab to fab!
Related article: From drab to fab: The easy budget alfresco makeover DIY that will transform your outdoor living space
1. Best way to clean driveways and concrete paths
Concrete paths can become discoloured or stained over time. Yet a simple and natural solution can get them looking like new.
The best concrete cleaning recipe I've used is to combine bi-carb soda, dish soap and white vinegar directly onto the concrete and scrub. I use equal amounts of dish soap and bi-carb soda and then pour vinegar over to start the bubbling action.
For large areas it pays to have a scrubbing brush that can do the hard work for you… otherwise that next day muscle soreness can be a killer!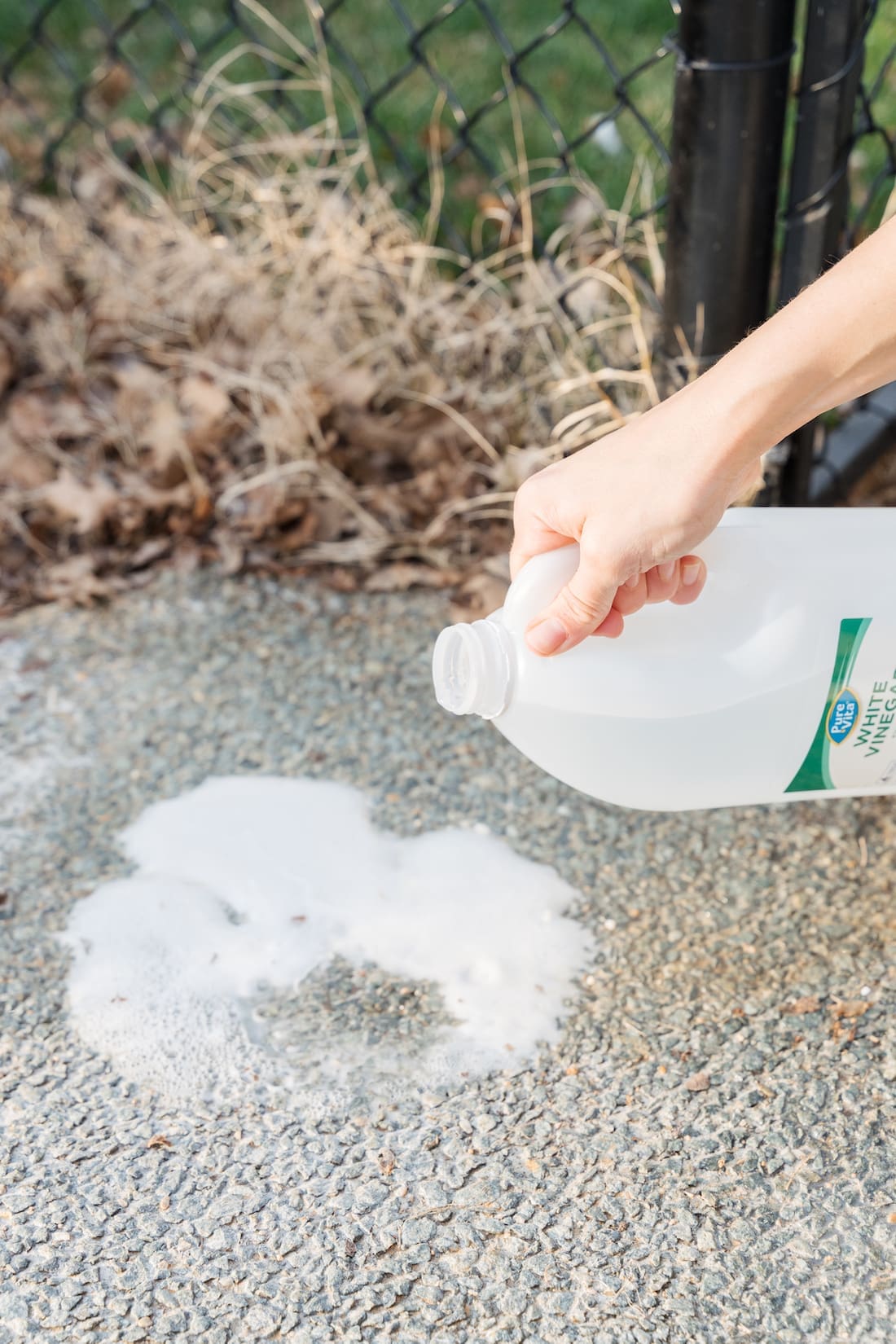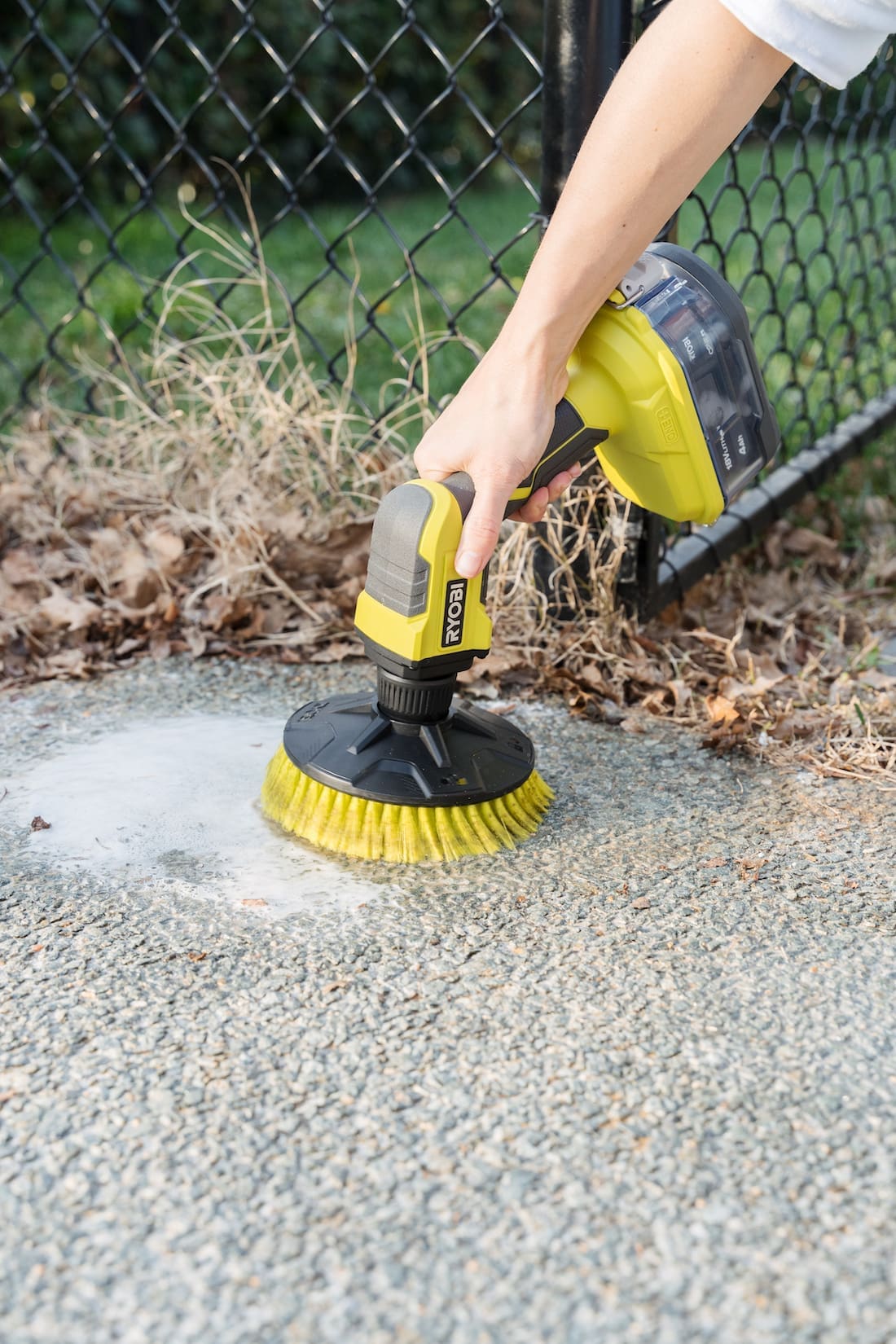 2. Easy hack to clean cobwebs
It's amazing the difference cleaning cobwebs can make to the look of your home. And if you believe in Feng Shui, cobwebs are symbols of the past so clearing them away can also help clear your home of stuck energy.
A cheap hack to clean cobwebs is to slip an old sock over a broom. The sock helps to catch cobwebs more easily, makes clean up a breeze and can prevent possible scratches to your home's exterior.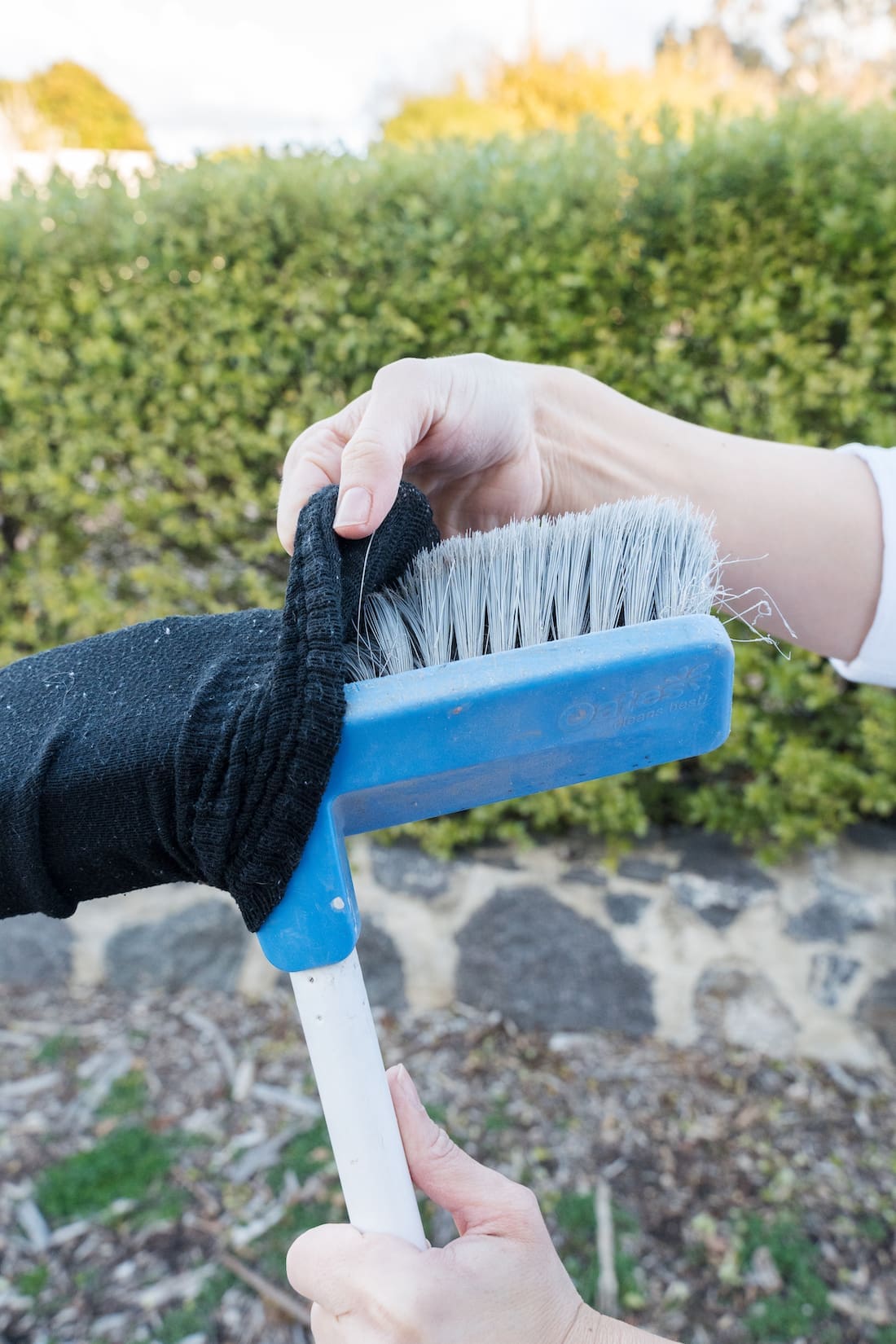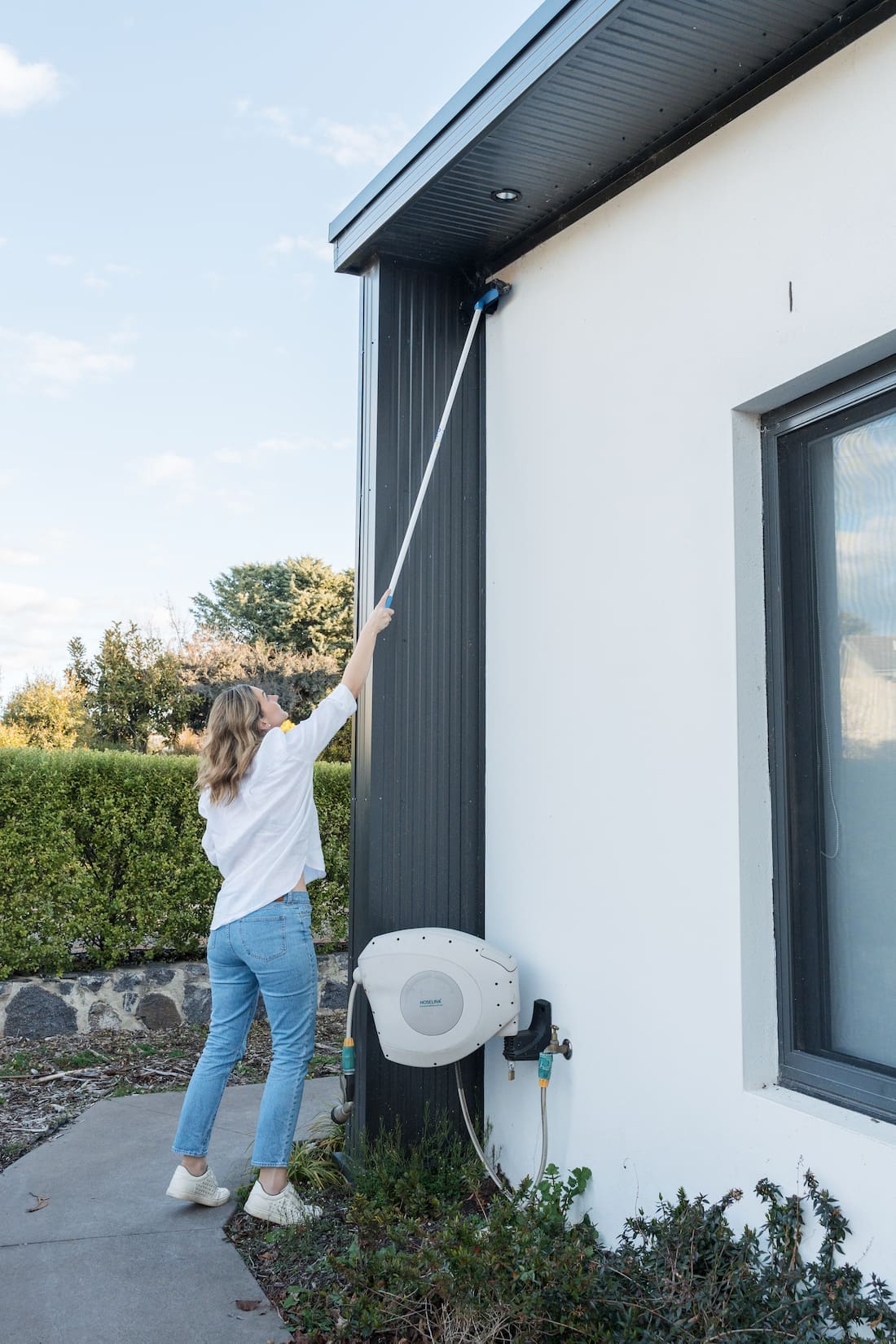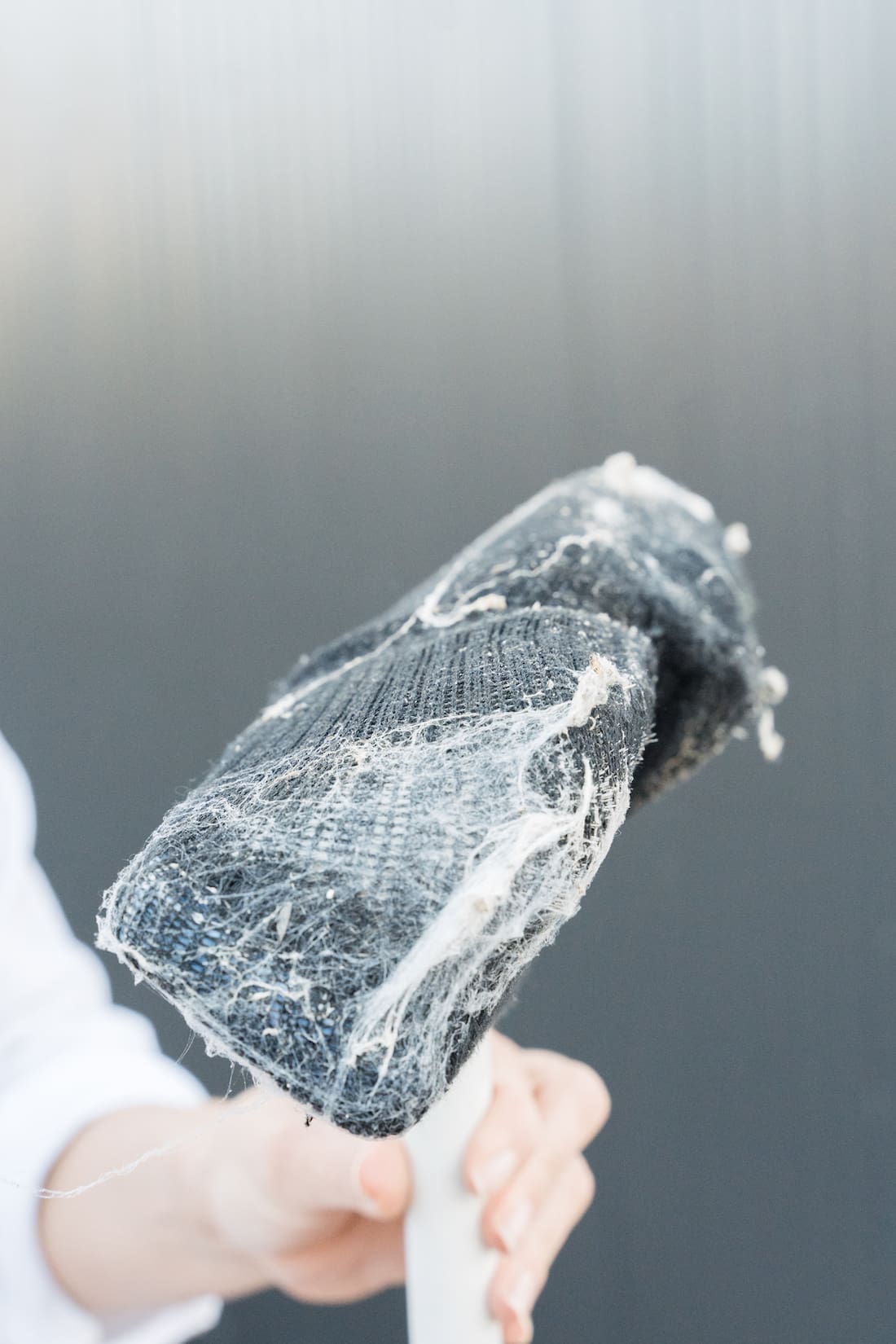 3. DIY streak-free windows solutions
Get your windows sparkling with this super easy solution.
Best window cleaning recipe:
1 part warm water
1 part white vinegar
1/4 cup rubbing alcohol.
Mix the solutions together and watch how it cuts through dust and grime. White vinegar and rubbing alcohol are excellent cleaning agents and work perfectly to create a streak-free finish. Wipe on window and squeegee off.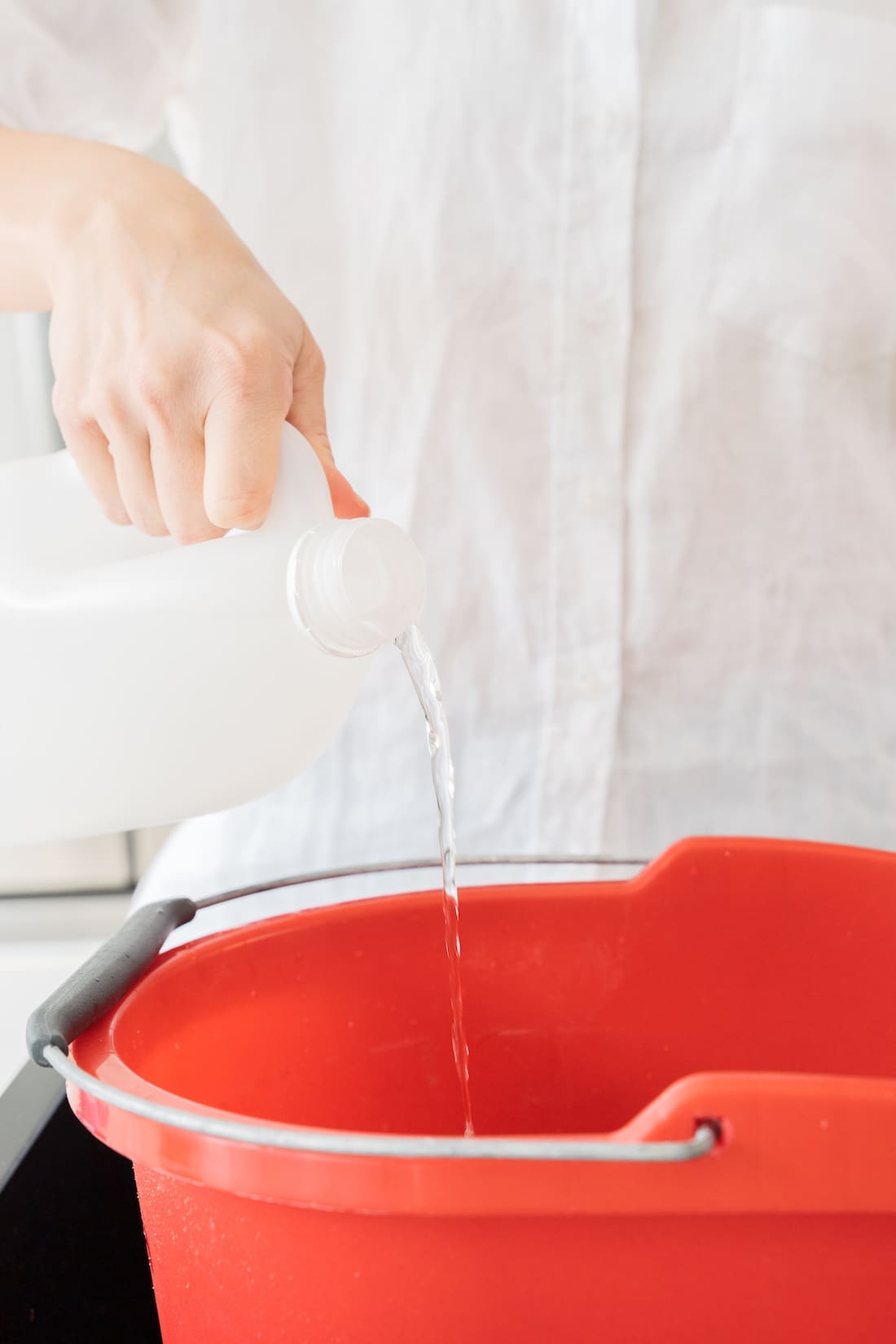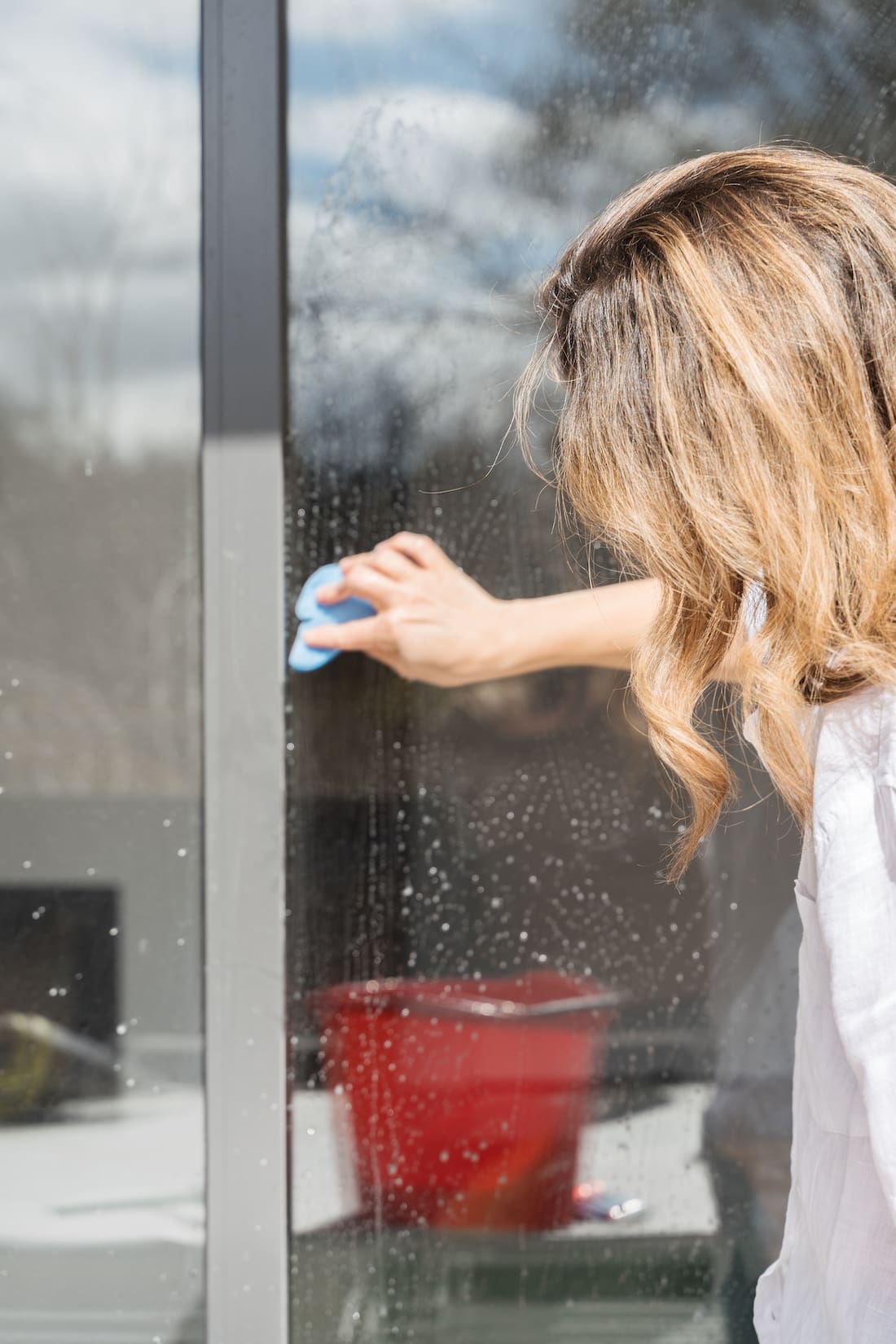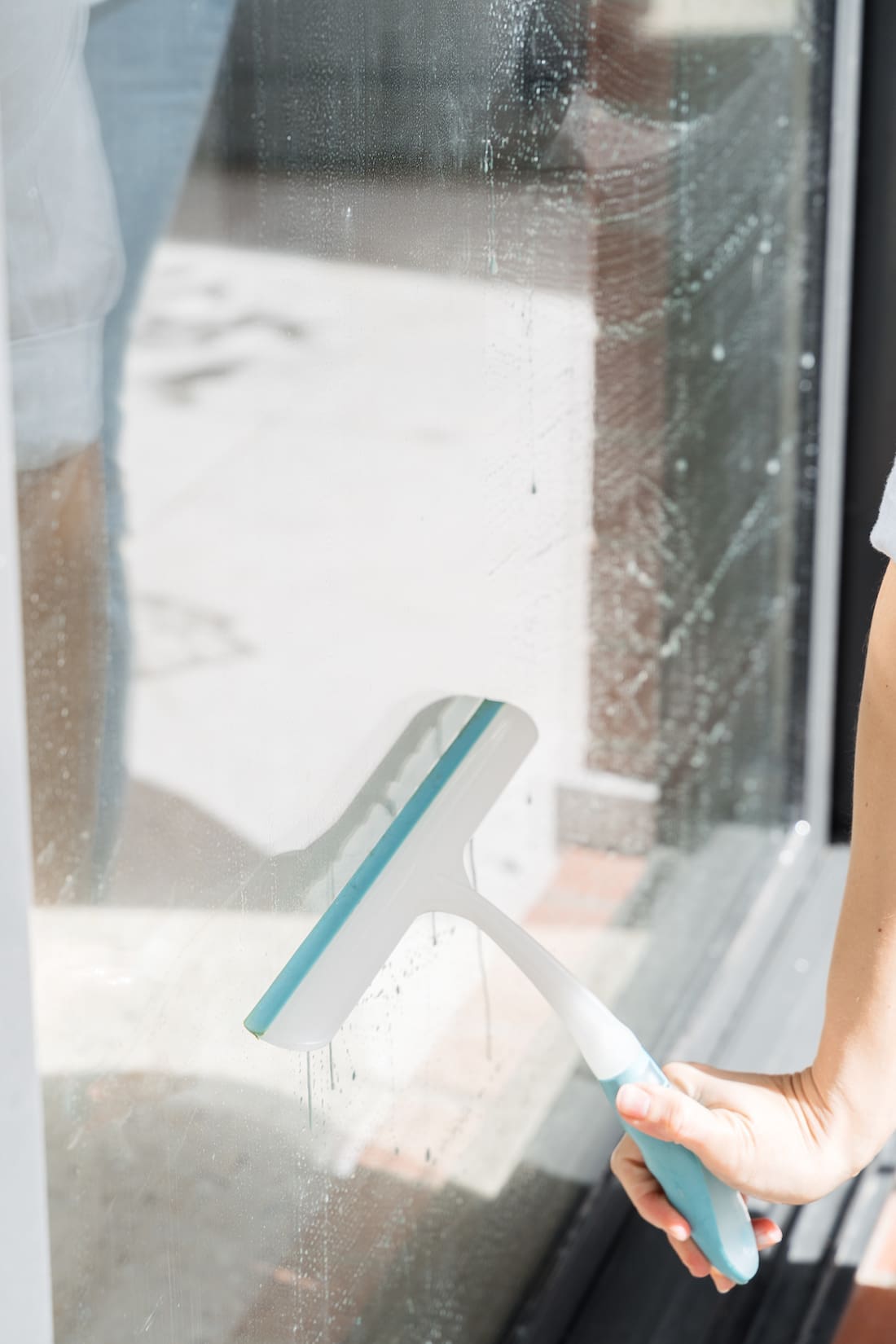 4. Easy watermark removal hack
As another window cleaning hack, if you have any tough watermarks that just won't budge, grab a spare toothbrush and white toothpaste. Apply the toothpaste to the watermark and gently polish it away.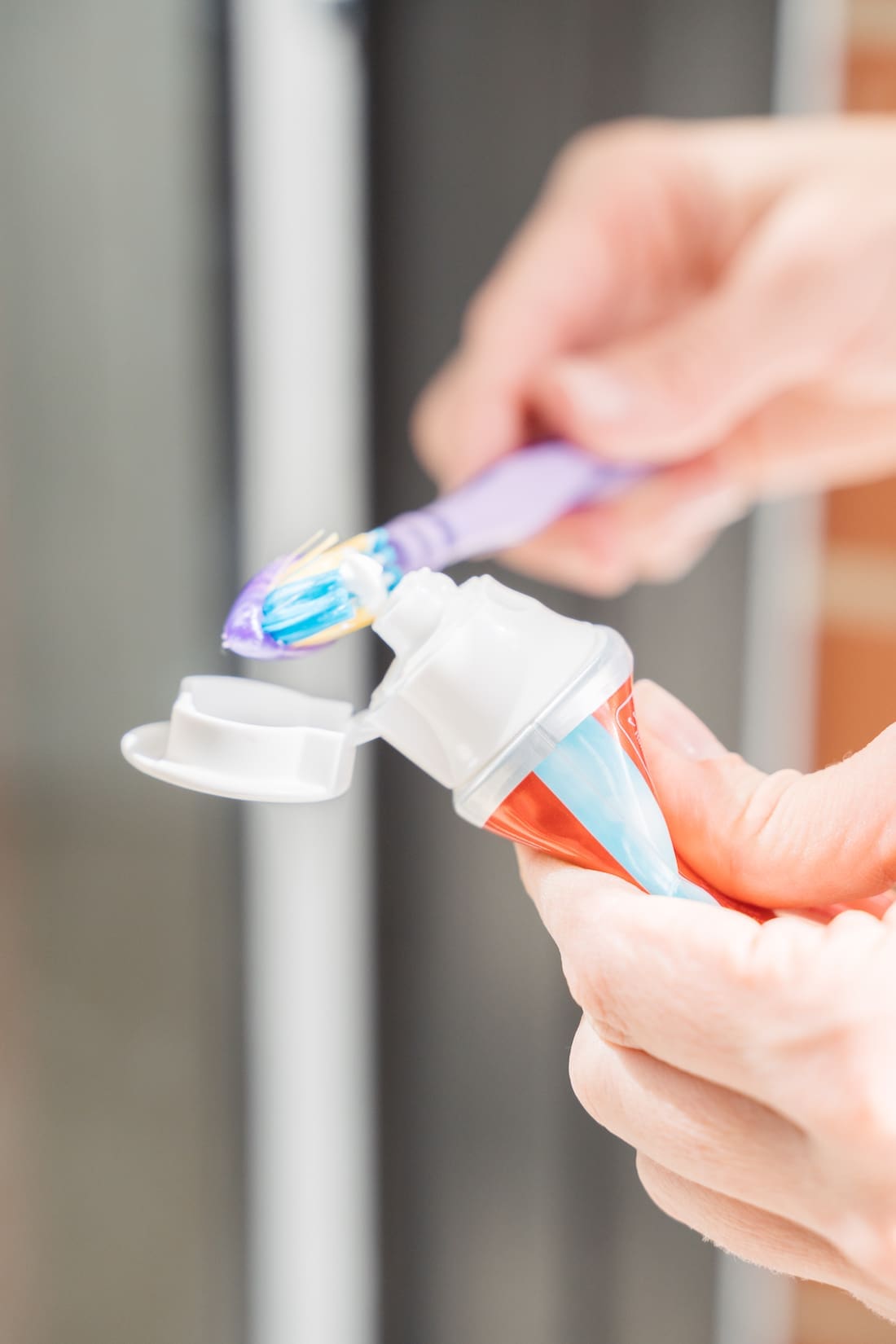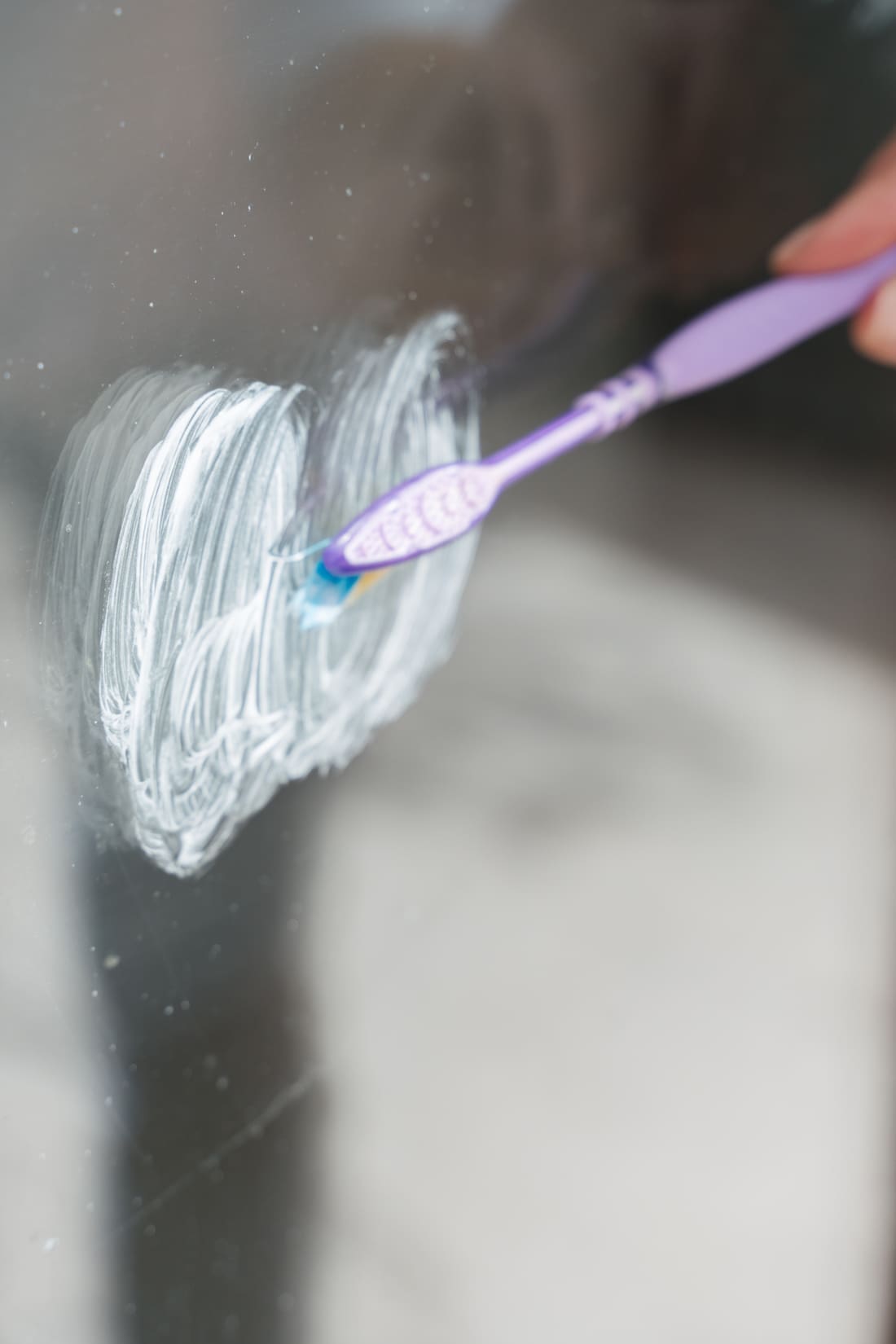 5. Barbecue grill deep clean hack
With barbecue season here, it's time to give your grill a deep clean. This is another area where I let the RYOBI power scrubber do the work, but you can accomplish the same result with a brush and muscle power.
Apply a small amount of dish soap and water and use a scrubbing brush to cut through built-up grime with ease. Finish with coat of vegetable oil to prevent rust. Now it's ready to go when you are!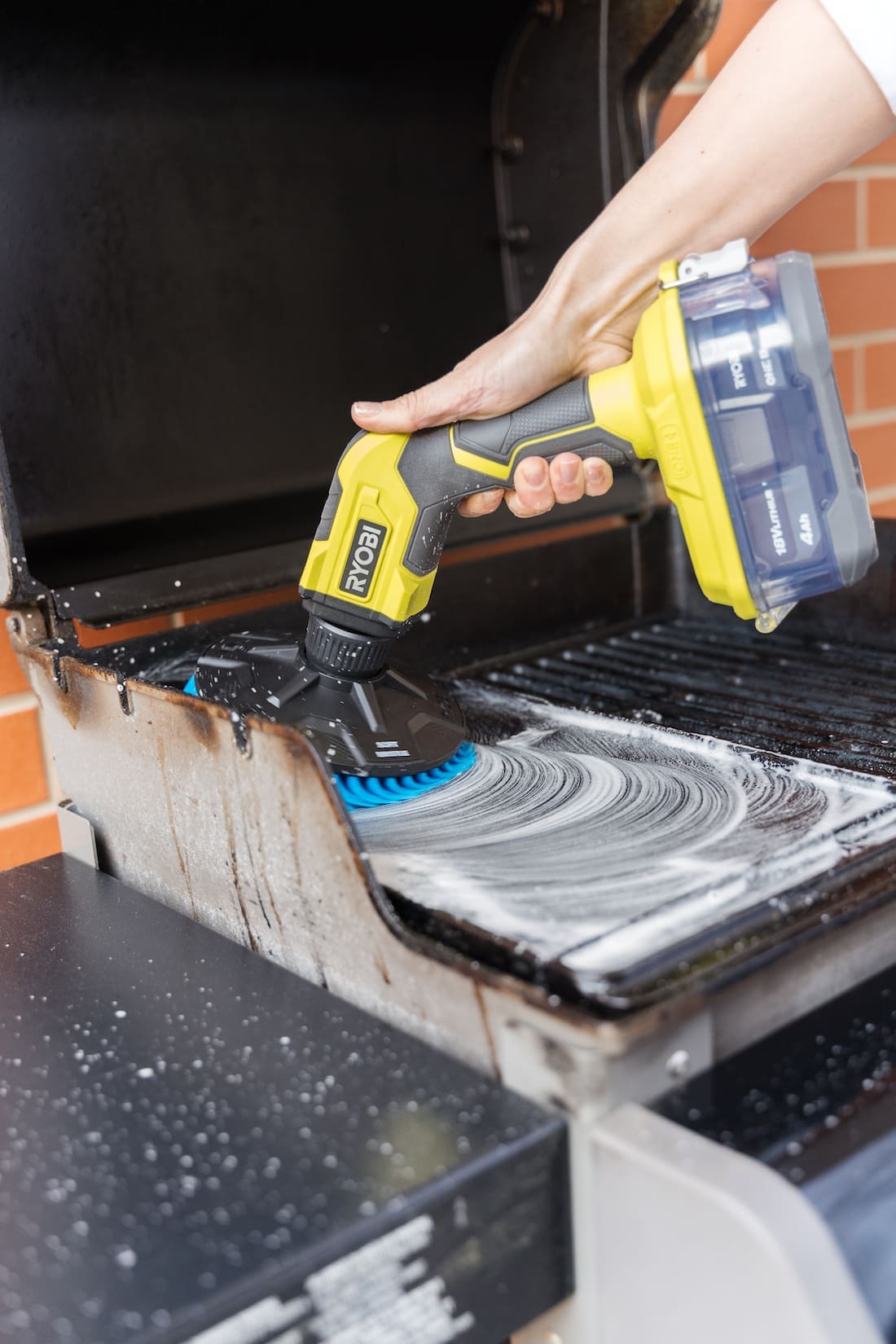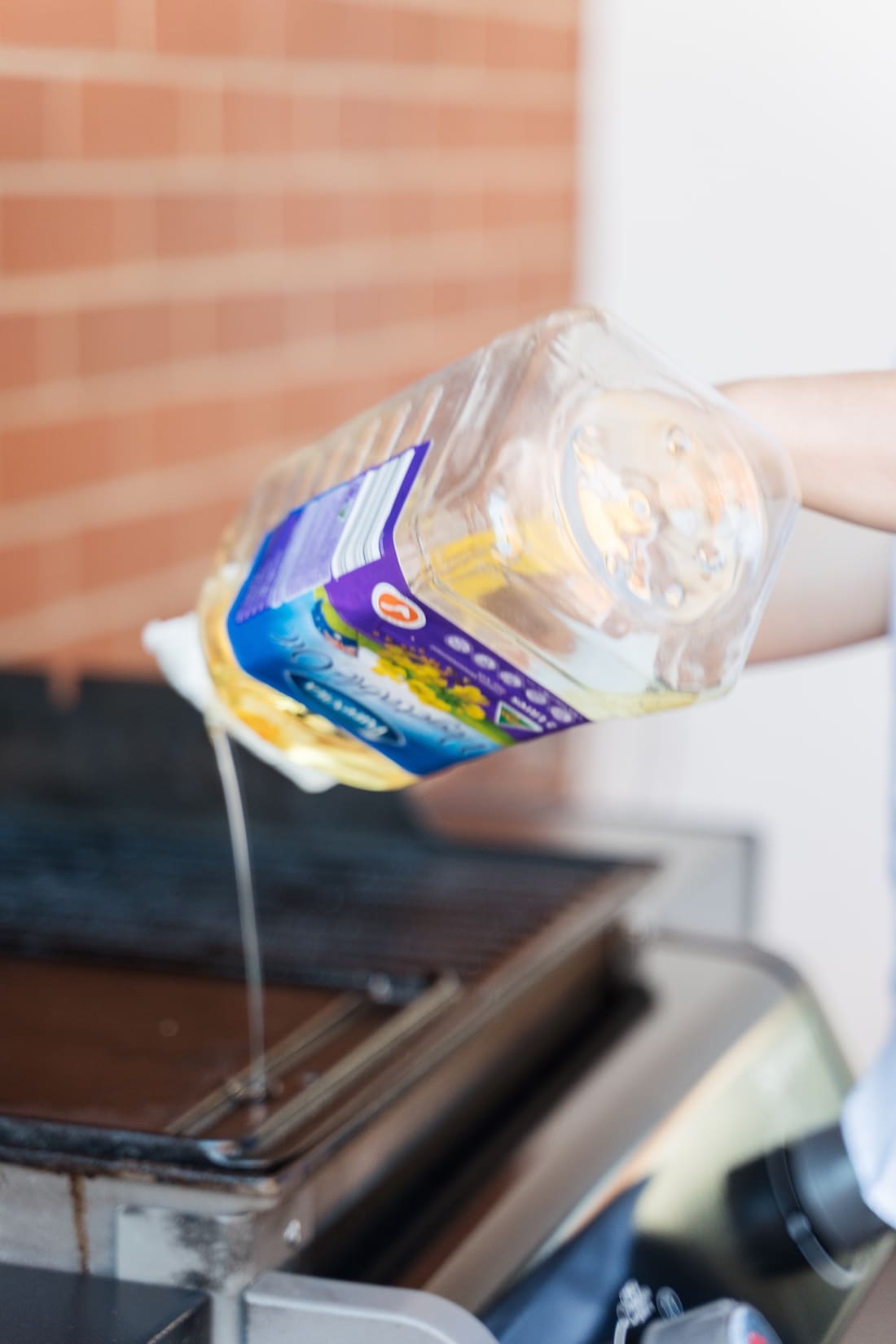 6. Easy window track cleaning tip
As well as cleaning windows, window and door tracks can benefit from a clean. Start by vacuuming up larger debris and dirt. Then wrap a damp microfibre cloth around a butter knife for the ultimate clean, getting into all those hard to reach places.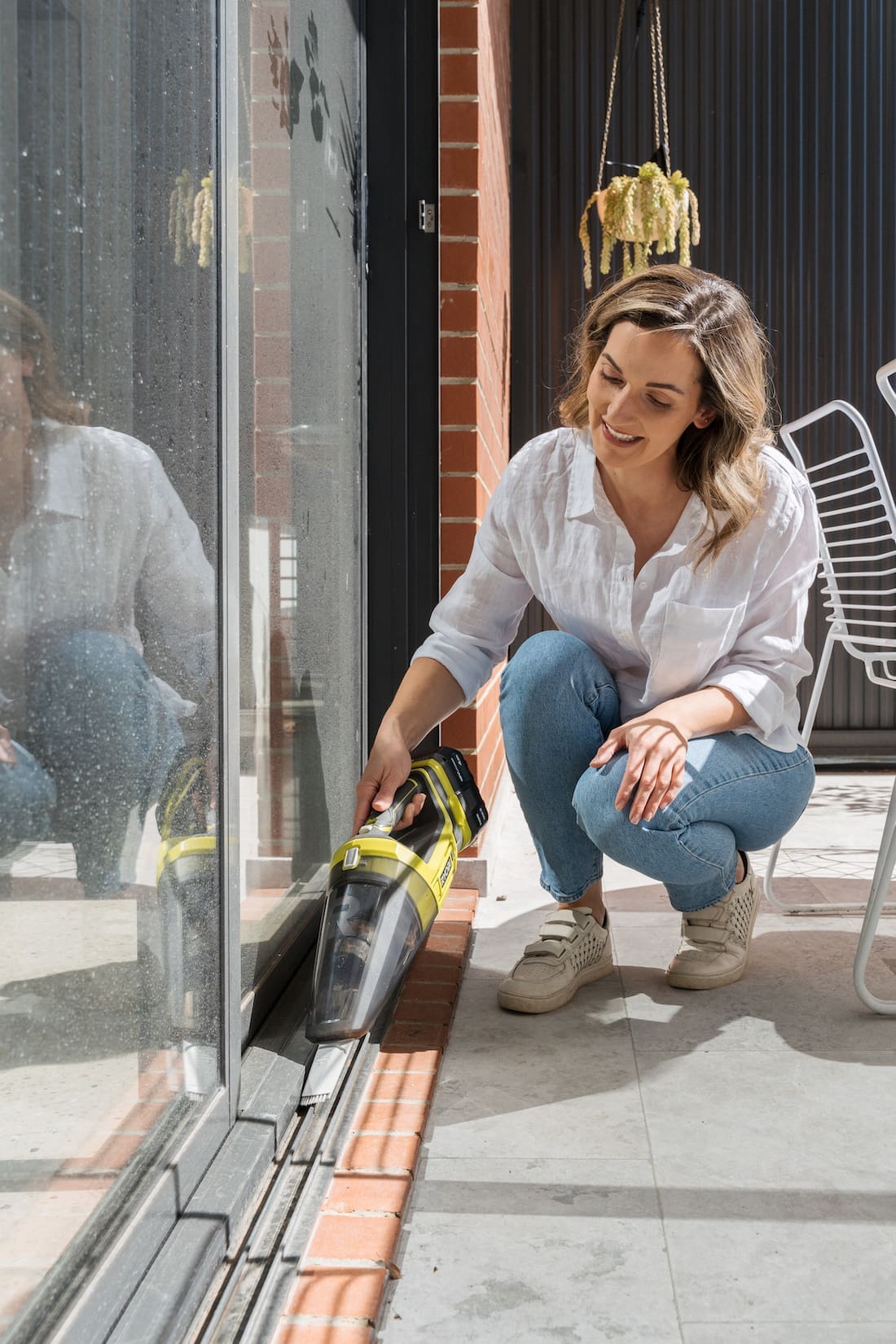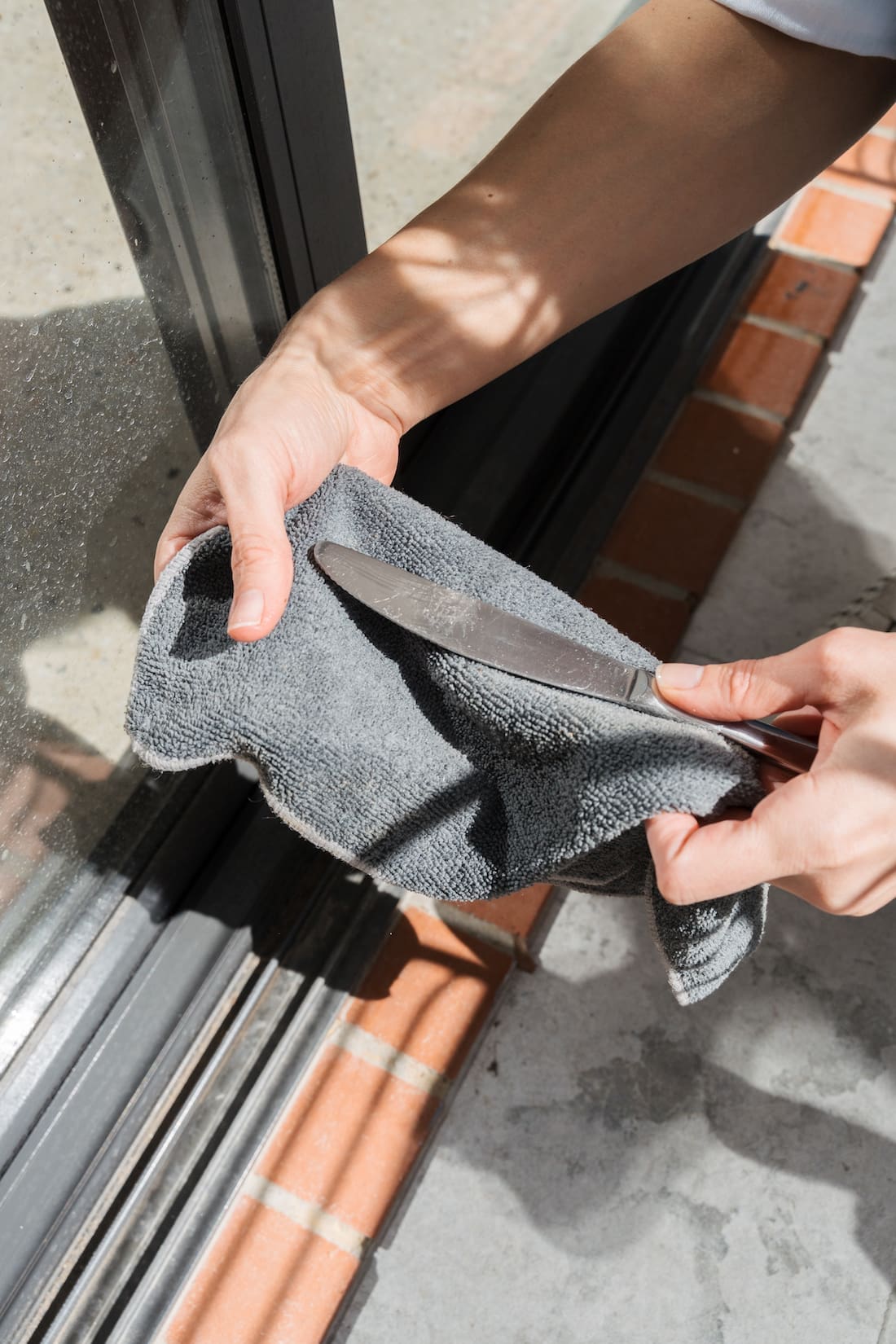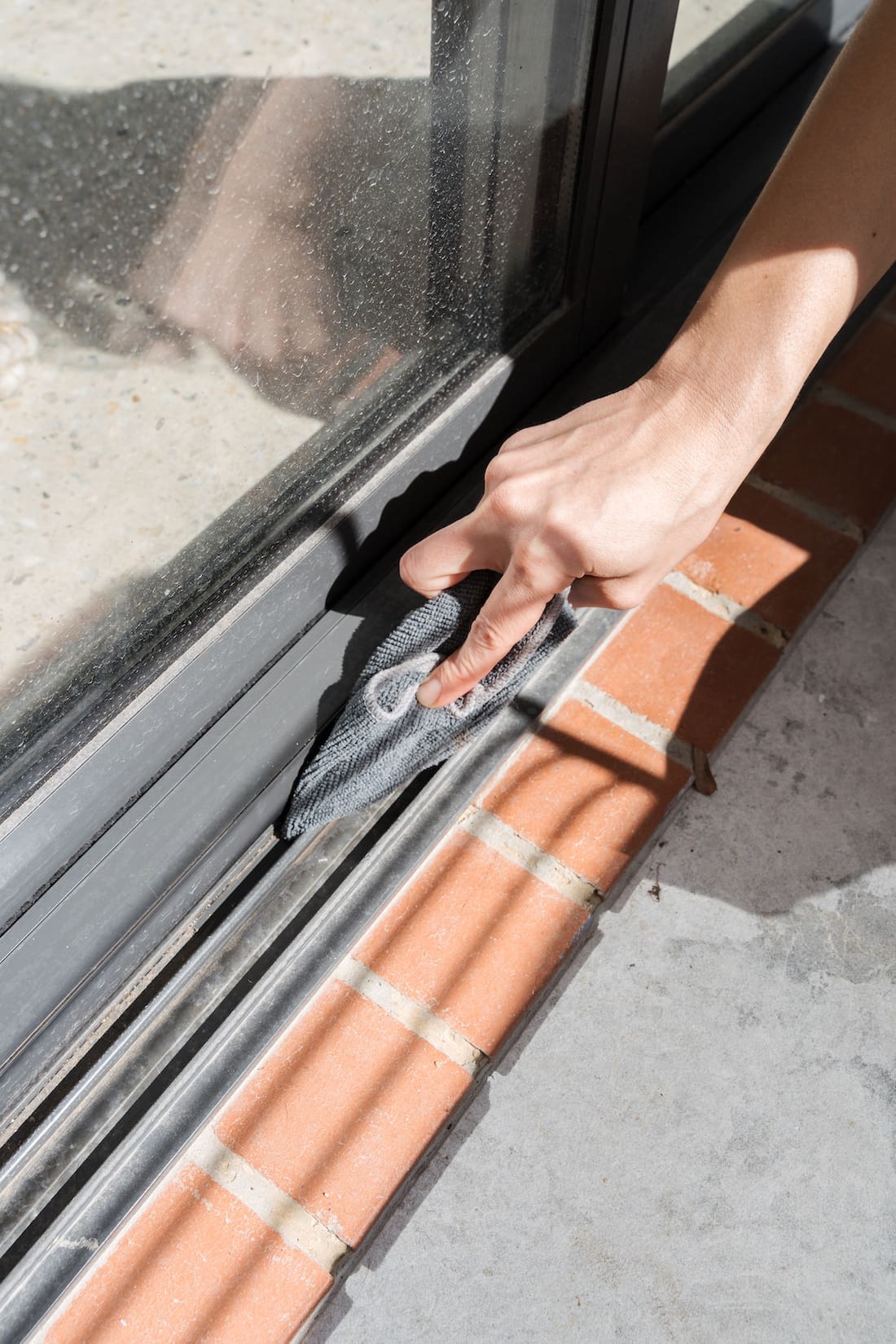 7. Natural snail and slug deterrent
There are so many clever gardening hacks out there but one of my personal favourites is this natural spray. Add 20 drops of Cedarwood oil to a spray bottle with water and spritz over your plants and outdoor areas. This essential oil will deter snails, slugs and ants and help protect your outdoor spaces.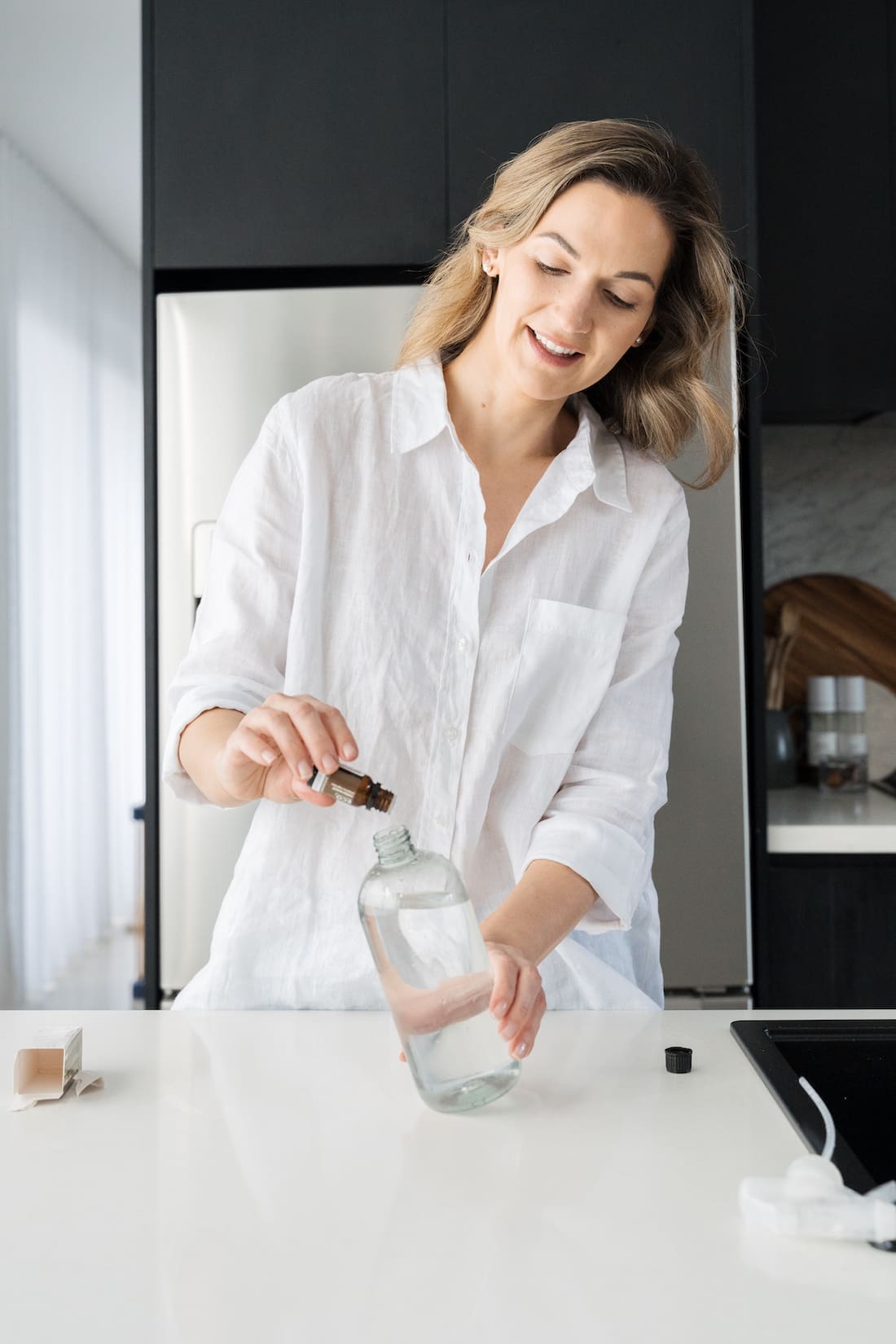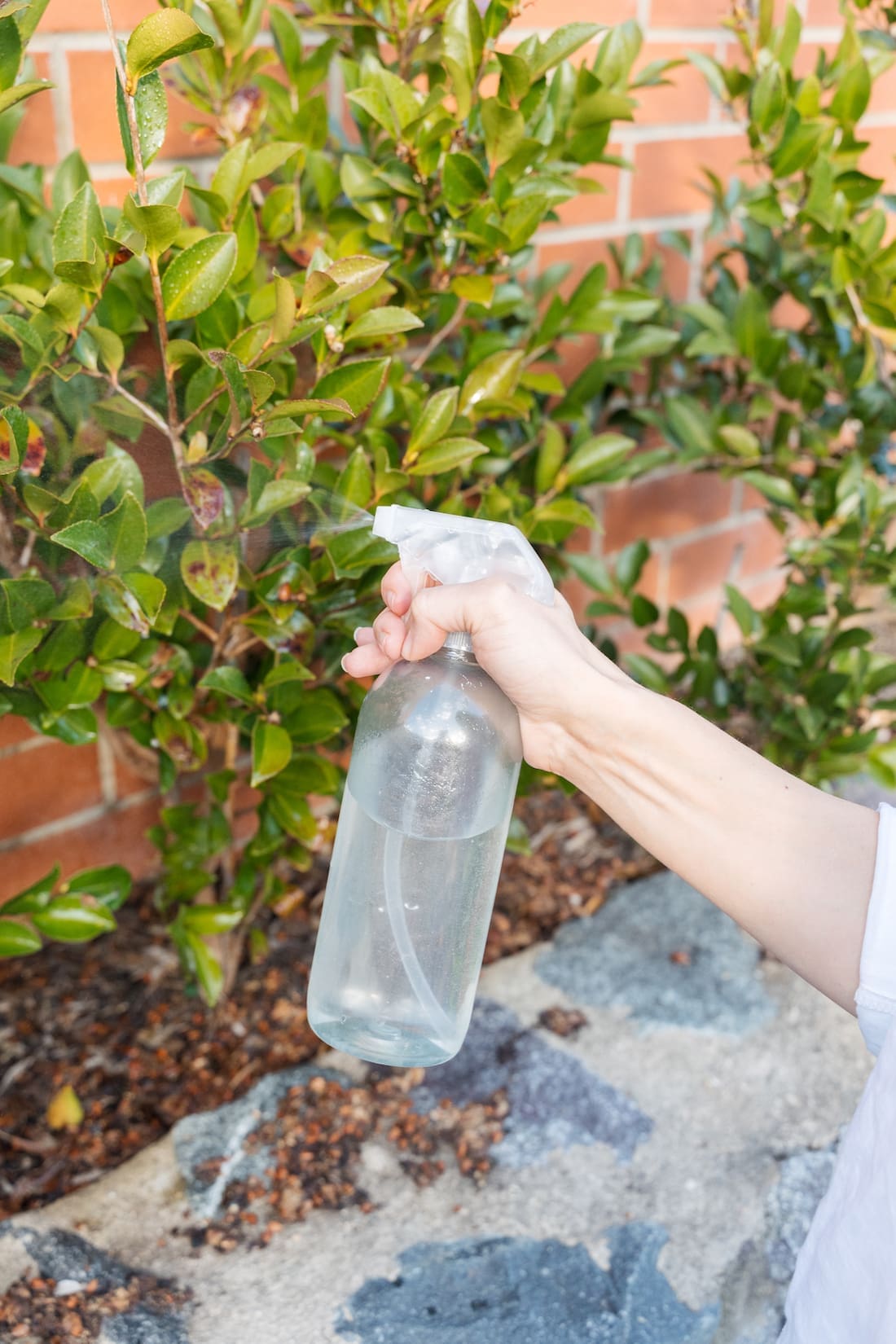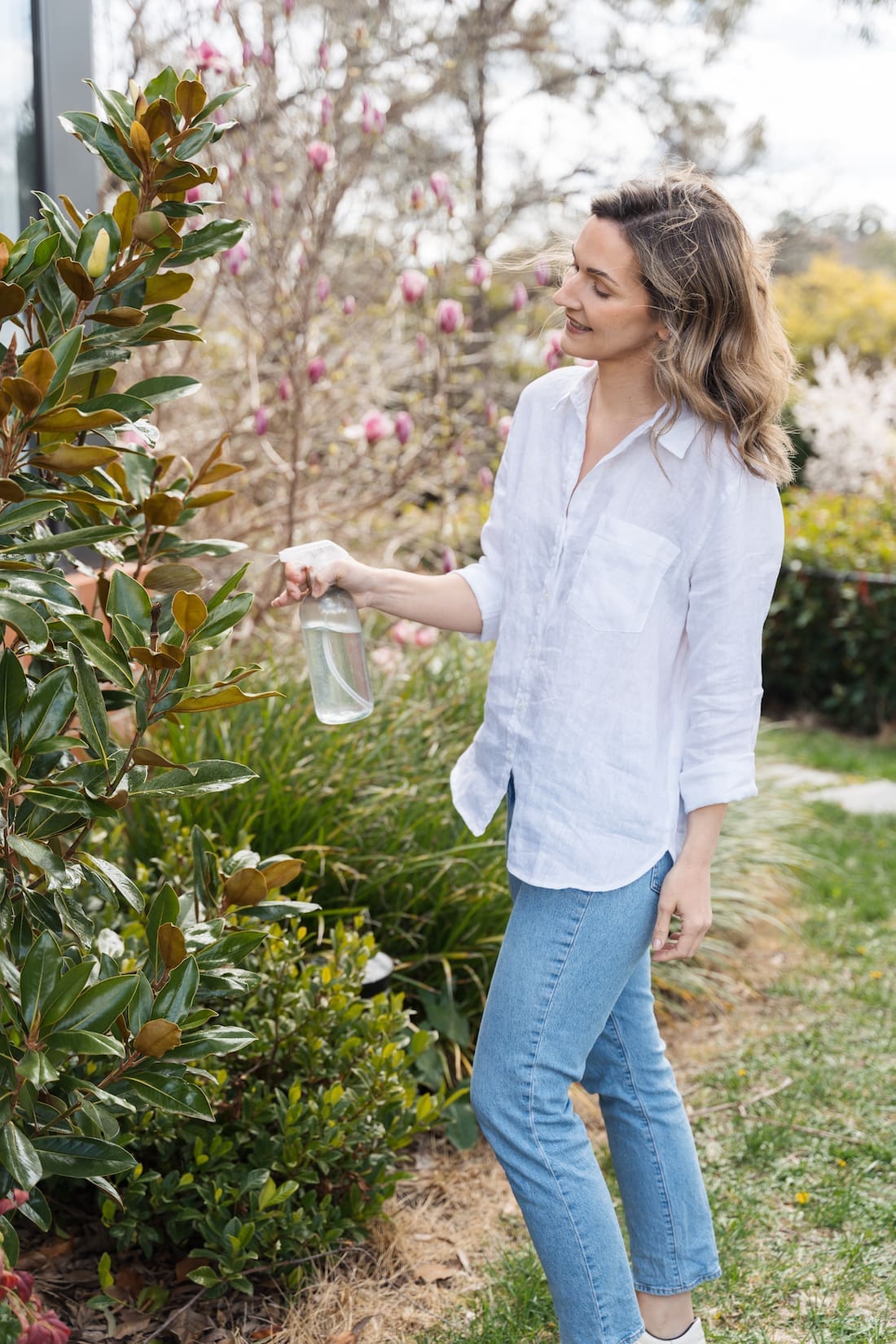 8. Easy fly screen cleaning hack
Normally a pain to clean, this hack doesn't require you to remove fly screens from the frame to clean them. Simply vacuum the fly screen with a soft bristle brush and then wipe clean with a damp microfibre cloth.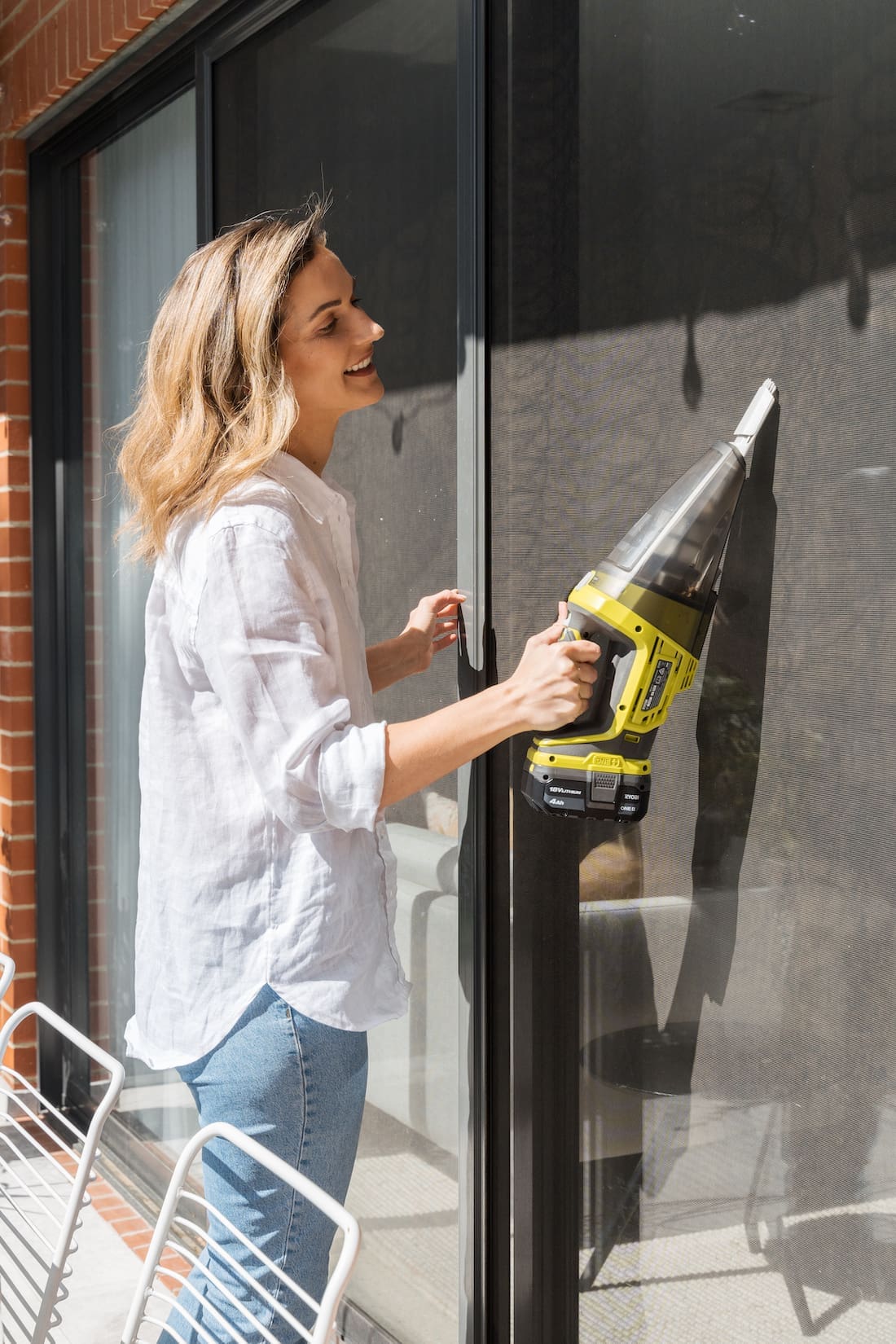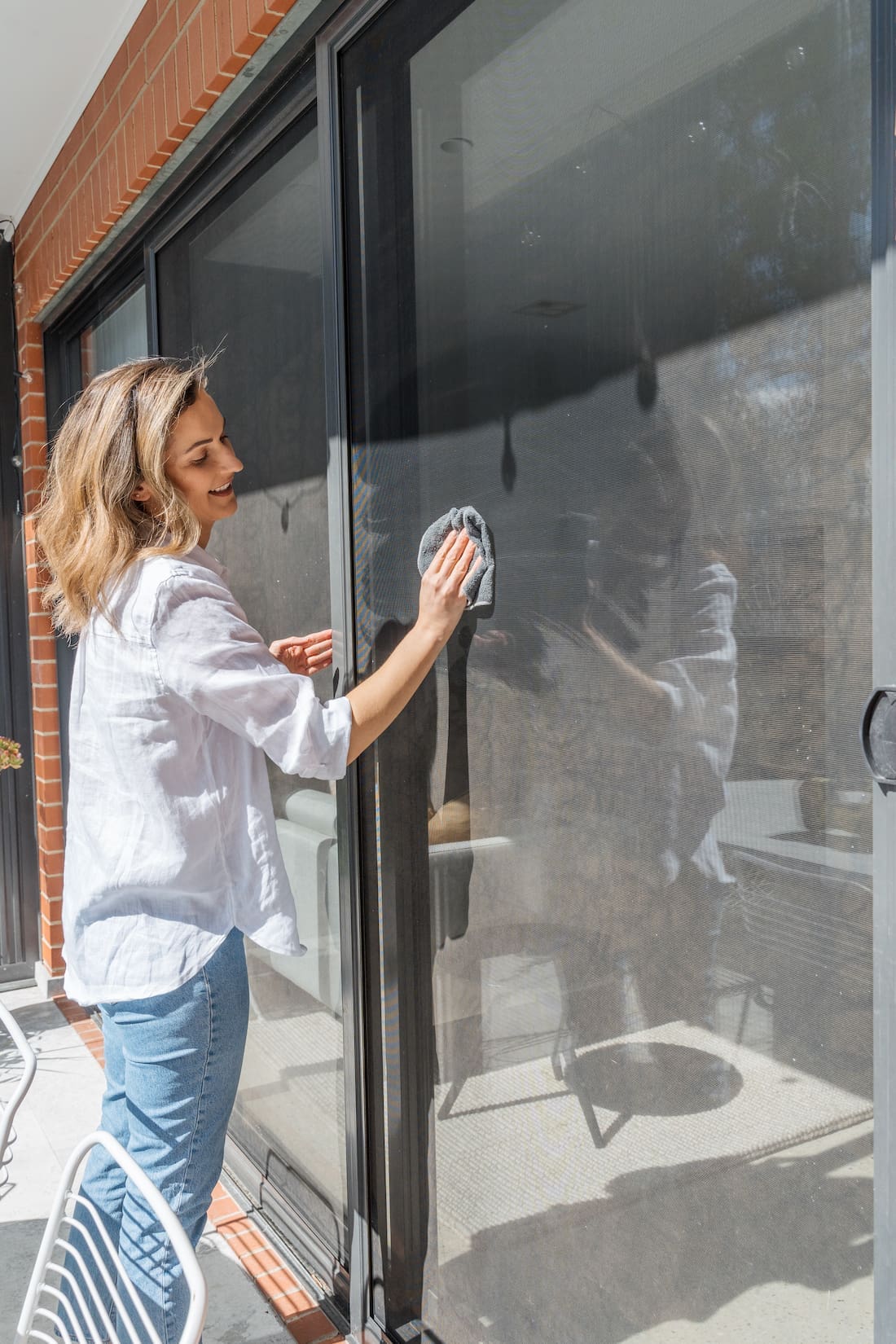 9. Expert outdoor grout joint clean
Grout joints can become extremely discoloured over time. Renew outdoor tiled areas using this effective grout cleaning solution.
Make the best grout cleaner by mixing:
1/2 cup of bi-carb
1/4 cup of hydrogen peroxide
1 tsp dish soap.
Apply it onto the joints and leave for 5 minutes before scrubbing clean.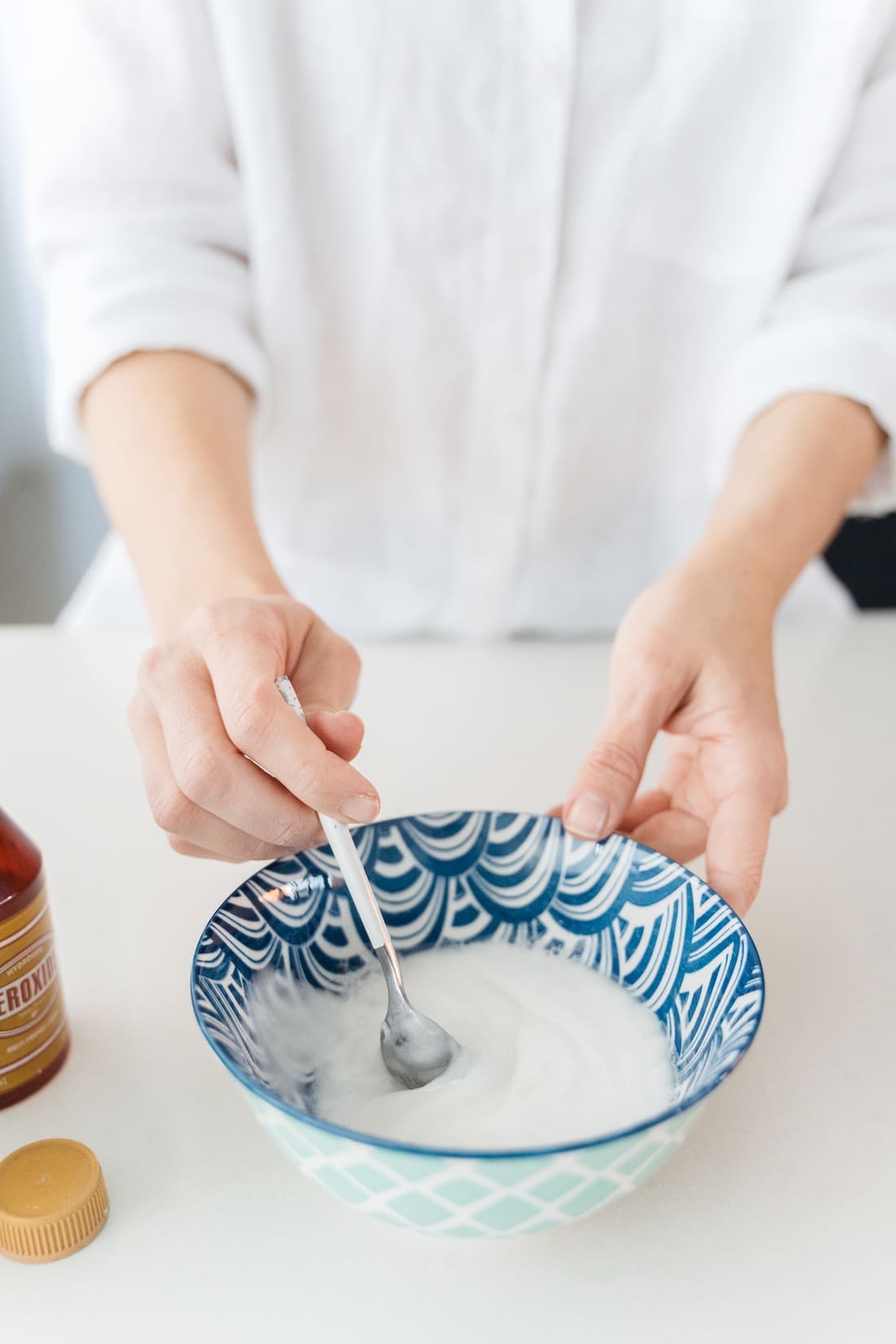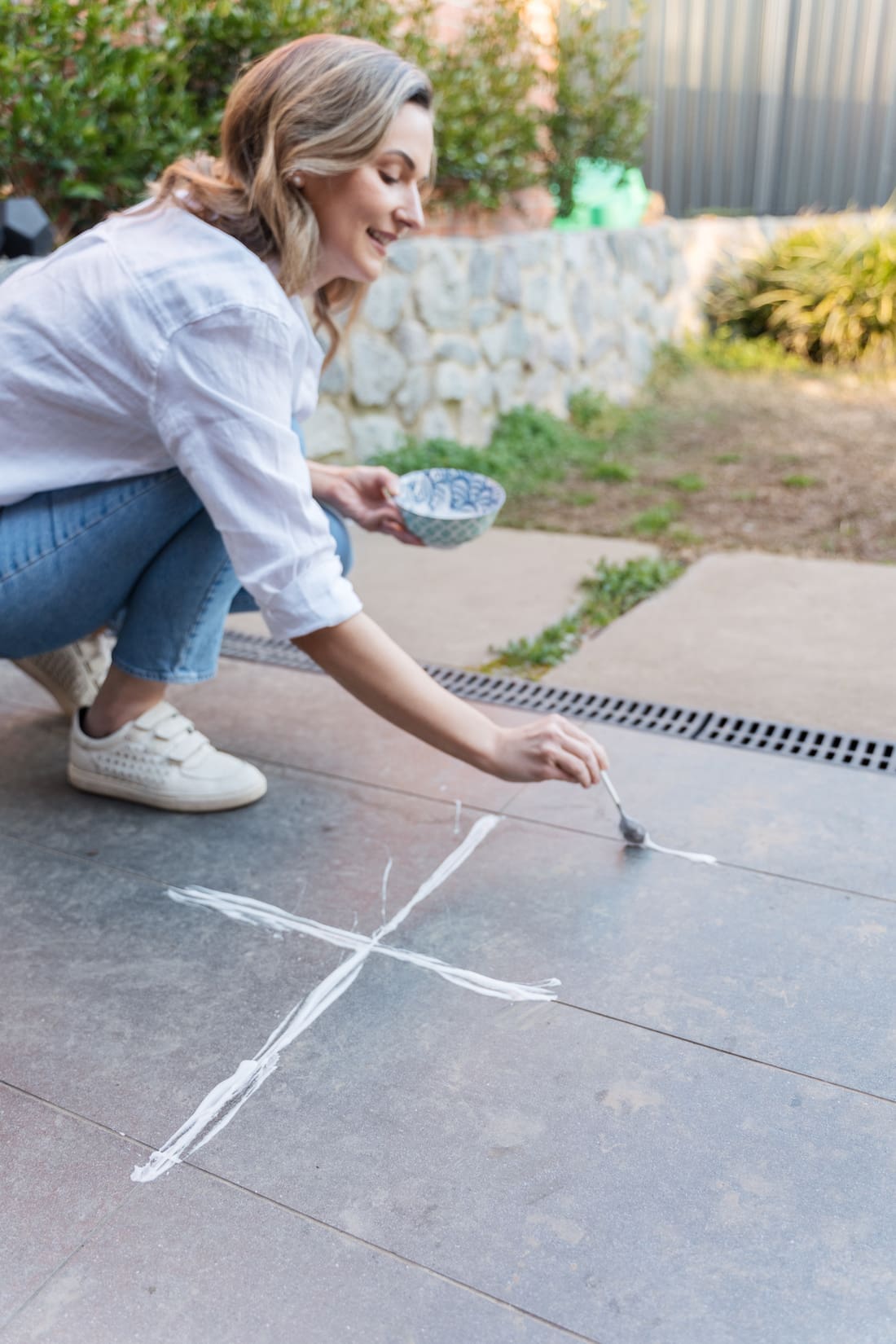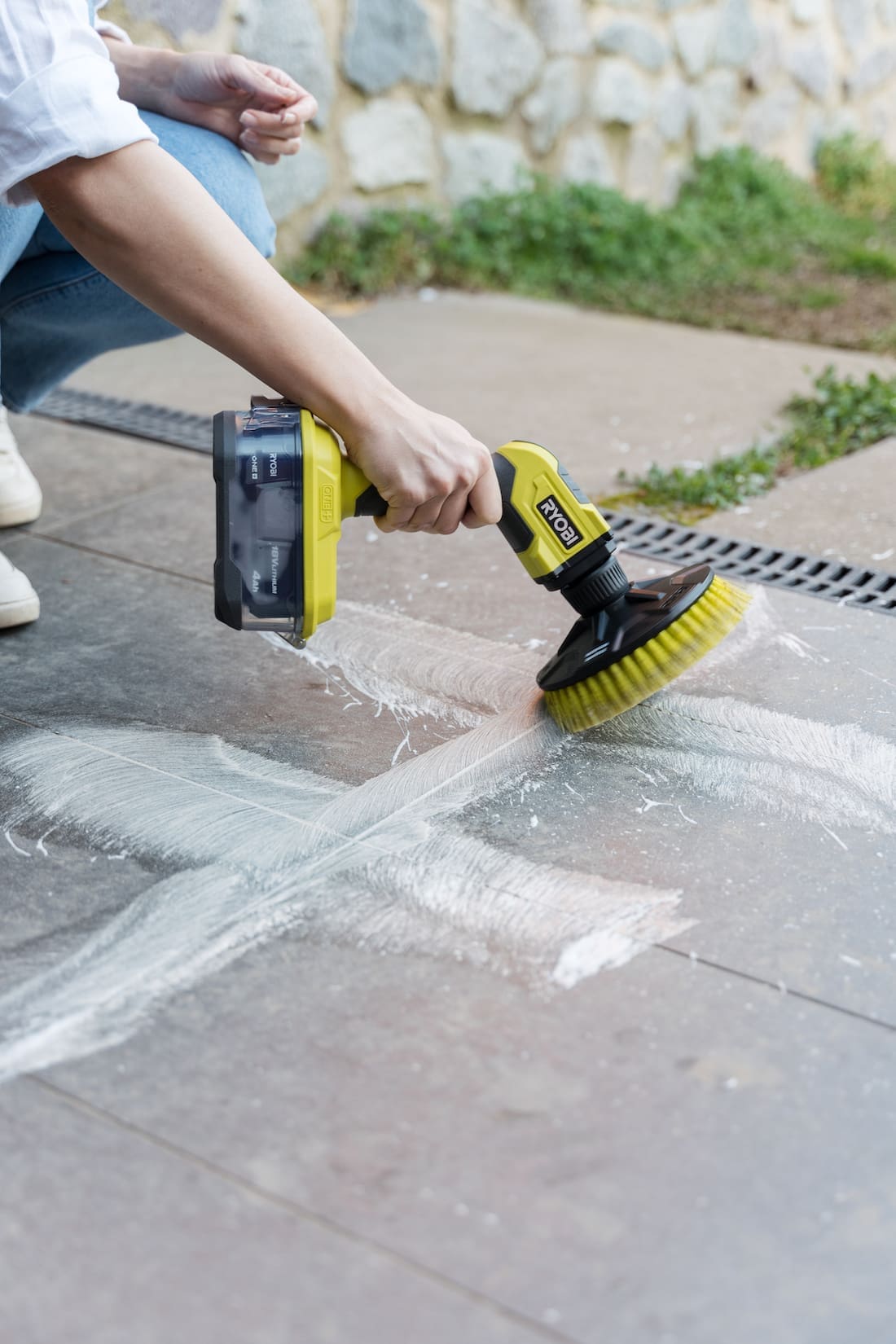 We hope these expert outdoor cleaning hacks help you make your outdoors sparkle. Have you tried any of these? Do you have any other hacks you'd like to share? We'd love to hear your thoughts in the comment section below!