Mid-century modern home decor originated in the 1950's. Today, over 60 years later, furniture with mid-century modern design features remains pleasing and sophisticated.
After WWII, the mood in the United States and elsewhere was upbeat, and mid-century modern designs reflected that outlook. Gone were the stuffy interiors of previous years. Larger windows admitted natural light, and decor became more functional and family oriented.
Mid-century modern designers tended to follow the "form follows function" rules and avoid heavy ornamentation while focusing on uncluttered lines and an understated look. Famous names from the era include Frank Llyod Wright, Eames, Mies van der Rohe and Breuer.

Here are some tips to add a mid-century modern aesthetic to your home decor.
1. Look for Iconic Design Elements
Organic and geometric designs are the highlight of mid-century modern furniture. Look for bold patterns and natural materials such as metal, wood and leather. Splayed legs and organic curves are common for sofas and other furniture. Futuristic silhouettes harken back to the Space Race when the United States put a man on the moon.
2. Start with a Few Pieces
The clean lines and multifunctional features of mid-century modern pieces blend well with today's contemporary furniture designs. It is a good idea to start off with just a few items like a cocktail table since mid-century modern designs tend to be bold and sometimes colorful.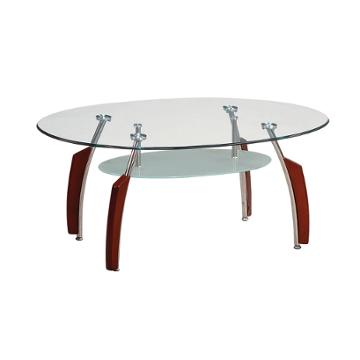 3. Limit your Colors
The mid-century modern color palette was generally bright and heavily saturated compared to today's tastes. When you add pieces to your decor, choose only three or four colors and emphasize a dominant base color, which should be 60 percent of your room. Adding a red, turquoise or yellow piece can become a focal point but don't overdo it!
4. Weigh your Furniture Design Options
The straight lines and softened curved angles of mid-century modern furniture blend well with today's sleek contemporary home furniture. Do not expect to see heavy embellishments or cushy upholstered seating. Wood construction is common, often blended with metal.
5. Consider a Mid-Century Modern Rug Pattern
If you would like to add a mid-century modern vibe instantly, the easiest way to do it is to choose a rug with an abstract pattern. Do some research before you shop or rely on experienced sales representatives who can guide you in selecting a rug that achieves the look you want to attain.
6. Add Mid-Century Style Lighting
A stylish lamp can also give your decor a mid-century modern feel. Choose a straight lamp, one with a curved contour or go with a bold geometric shape. Lighting made from metal such as a ceiling fixture with rods that radiate from the center with exposed light bulbs will also give you a mid-century modern sensation.
Mid-Century Modern Pieces at Home Living Furniture
When you are ready to add a stylish mid-century modern look to your home, visit Home Living Furniture online or in person at the Howell and Middletown, New Jersey showrooms.
For further information, visit homelivingfurniture.com.