You have probably heard that it is important to reduce clutter and stay organized. But why is that?
Some say that clutter can cause anxiety and if there is one thing we don't need in our lives right now, it is another source of distress. Exposure to clutter can make us feel disorganized, and as a result, we lose concentration and focus.
To counteract clutter, many of us are moving toward a more minimalistic approach to our lives, and that carries over to our home decor. Decluttering can make our home environment healthier and safer but eliminating dust collectors and safety hazards.
Here are some tips and tricks to stay organized and reduce clutter.
1. Everything in its Place
An easy way to avoid clutter is to have a designated place for everything. And that space should not be your catch-all junk drawer!
Place clothes in the correct drawer seldom used serving pieces in a china cabinet and books in a bookcase. You might even add a narrow console table to your entrance foyer as a place to hold your keys, so you don't have to search for them.
2. Add Storage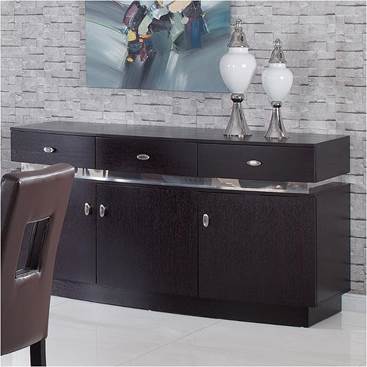 These days it's easy to add storage to your home decor. In the bedroom, you can opt for a storage bed and bring in pieces like an attractive armoire or a chest of drawers. A buffet works wonders in the dining room with table linens and other items stashed away behind closed doors. If you have a sectional sofa in the living room, add a console to hold the TV remote and other items. Be creative it's worth the effort!
3. One In, One Out
Another way to prevent things from piling up is to follow the one in, one out rule. When you buy a new pair of shoes, take the opportunity to go through the shoes you already have and get rid of a worn-out or unused pair.
If you continue to buy more things without paring down what you already have, you can accumulate more than you really need and contribute to clutter in your home.
4. Cut Off the Source
If you are one of those people who has a mounting pile of unread magazines, there is an easy way to declutter. Either get rid of back issues and if that becomes too hard for you, pause or stop your subscription until you catch up.
You might keep unnecessary gifts, hand-me-downs, memorabilia from events, or other things you really don't use and don't want. Be mindful of what you are accumulating and cut off the source.
5. Think Before You Buy
With today's technology, it is easier than ever to buy things. In just a few minutes, with the click of a mouse, you can purchase items you may not need.
Try waiting a day or two when you find something attractive online. Chances are, you might not be so interested in making the purchase if it is the result of impulse shopping.
Options to Declutter at Home Living Furniture
Look for a wide selection of furniture items that can help you declutter at Home Living Furniture. Shop online or in person at the Howell and Middletown, New Jersey showrooms.
Find discount prices every day along with weekly sales and promotions. For further information and to shop online, visit homelivingfurniture.com.