Today's artist hails all the way from Alberta, Canada. A lover of nature and the great outdoors, Kelly Dean paints what she sees. And isn't it just divine?! The abstract florals and landscapes she paints are a delight for the eyes and we were thrilled she could find the time to chat with us about finding passion in art.
Related article: Artist chat: Beyond the colourful layers of abstract painter Chris de Hoog
Related article: Hand drawn florals and pastel colour pops from artist Adele Naidoo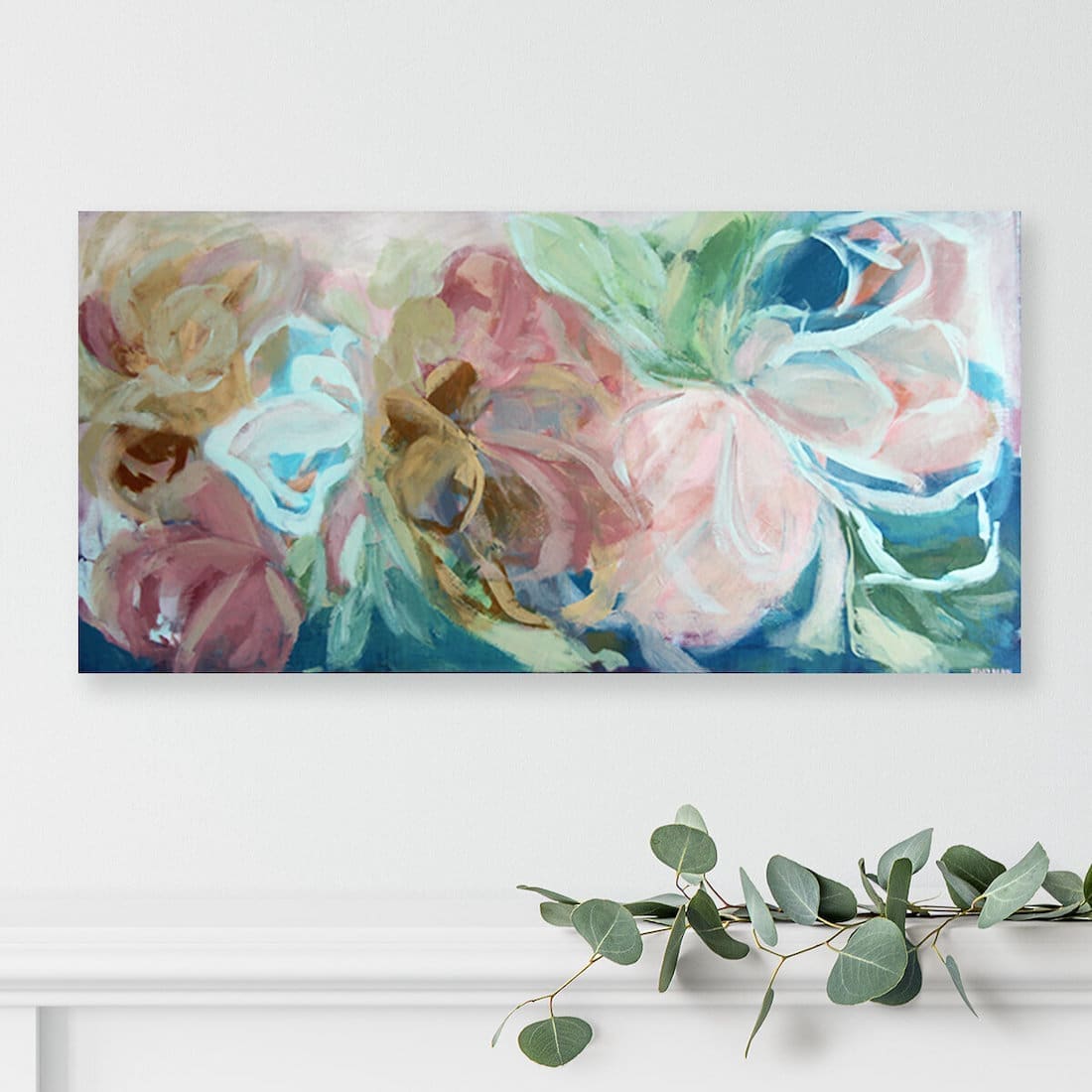 Kelly Dean was destined to be an artist. She started selling her pieces at just 7 years old.
"I'm a Canadian artist, based out of Edmonton, Alberta. I grew up in a small town in northern Alberta, which is a prairie and mountain province in Canada," says Kelly.
"My parents are both incredibly creative people, so I know that influenced me early on in life. My Dad was a graphic designer, and my Mum is an avid gardener.
"I've been creating in multiple forms my whole life! I think I was 7 years old when I started selling my hand painted calendars from my parents driveway. This was when I knew I wanted to be an artist!"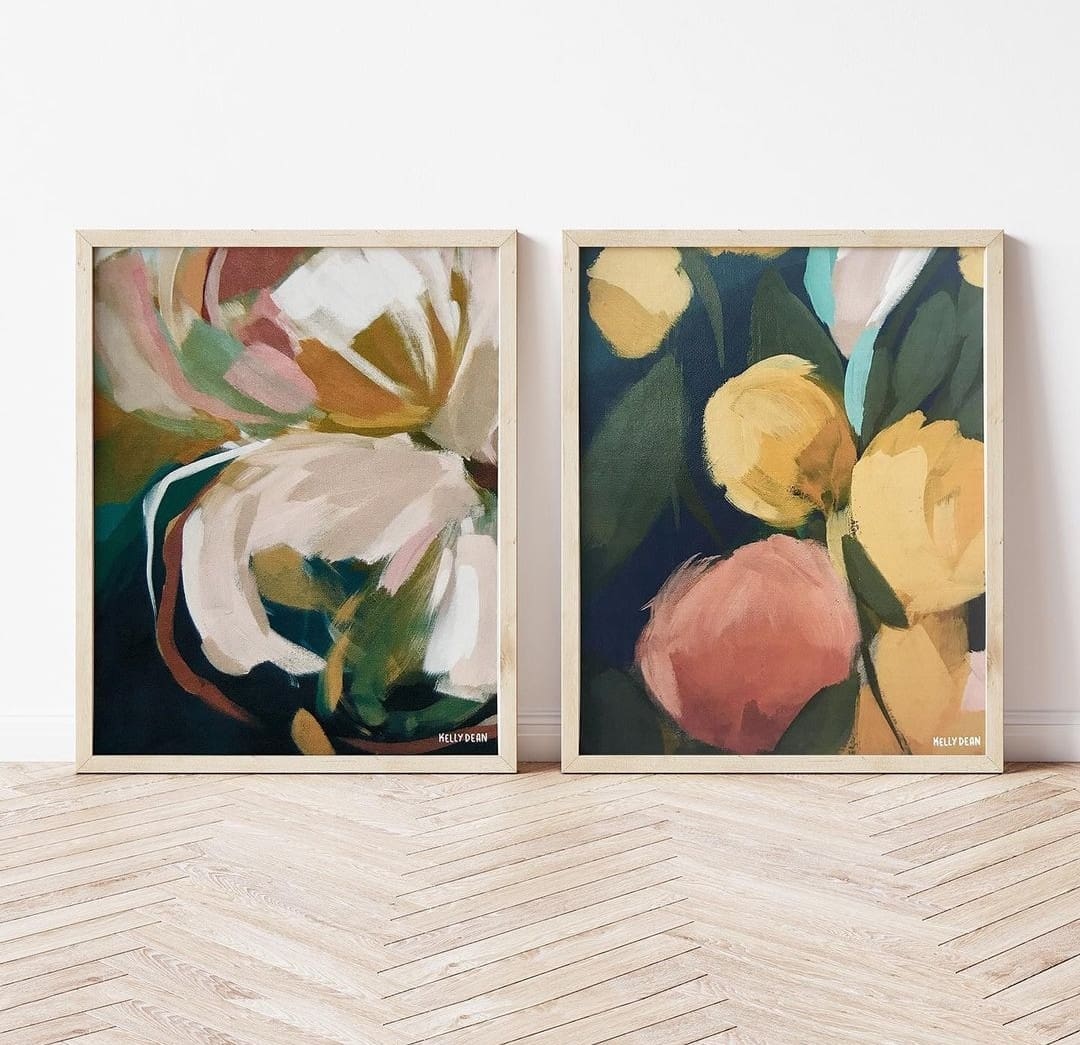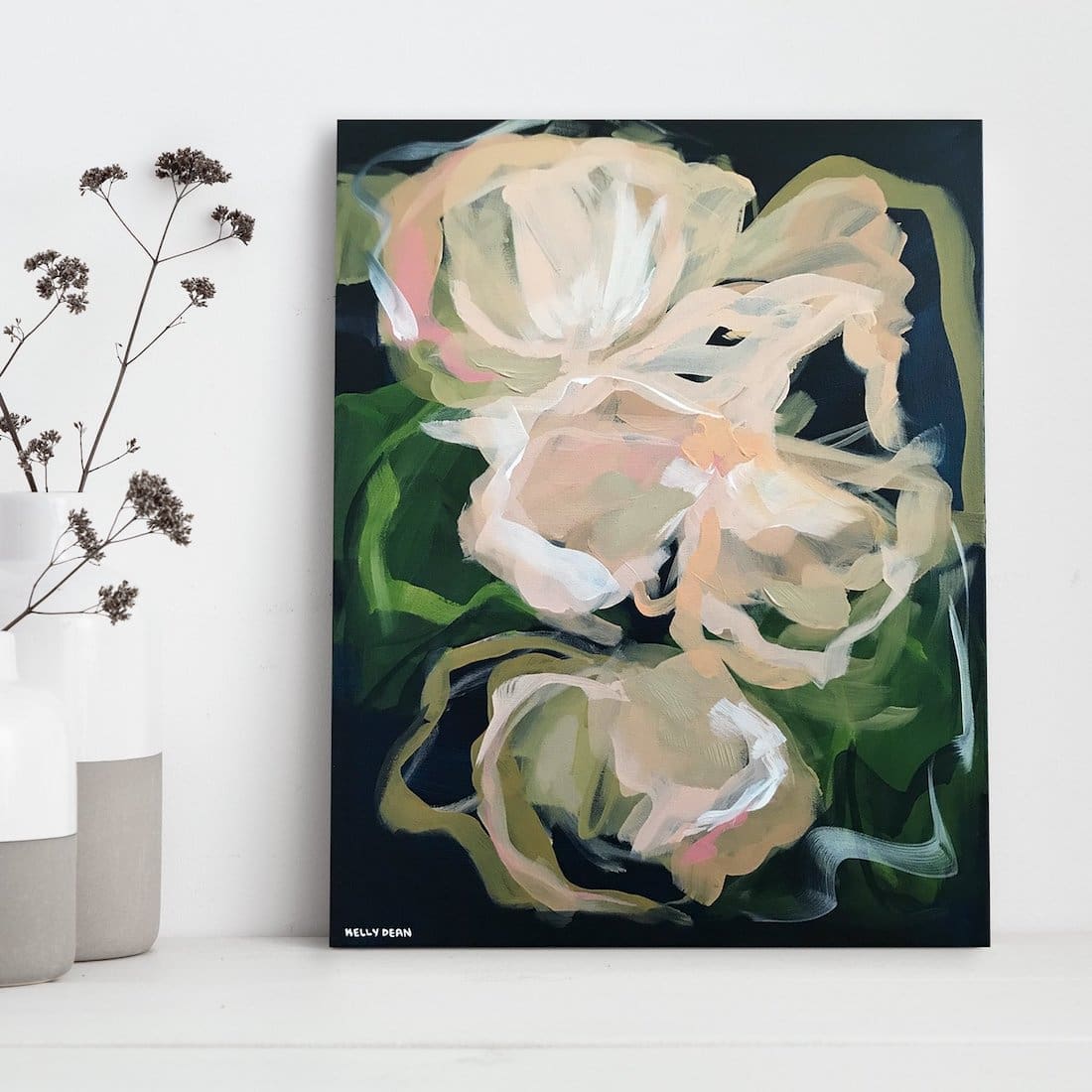 As with many budding artists, Kelly took the scenic route when it came to settling on her career.
"Throughout high school, I took all the art classes, although as I'm sure is common amongst many others, I didn't see art as a viable career option," says Kelly.
"First year of university, I tried my hand at psychology but one year was enough to convince me that anything other than a creative career was not for me!
"I went travelling for 6 months and when I returned, I finished an architectural technology diploma. Honestly it took me a few years to finally go for what I wanted!
"So I finally enrolled in an arts college, and I was home! Four years immersed with other creatives was invaluable, and some of my best years.
"I graduated and started a career as a graphic designer, but knew my soul was still calling me to painting. So since graduating, I've been straddling the line between the two."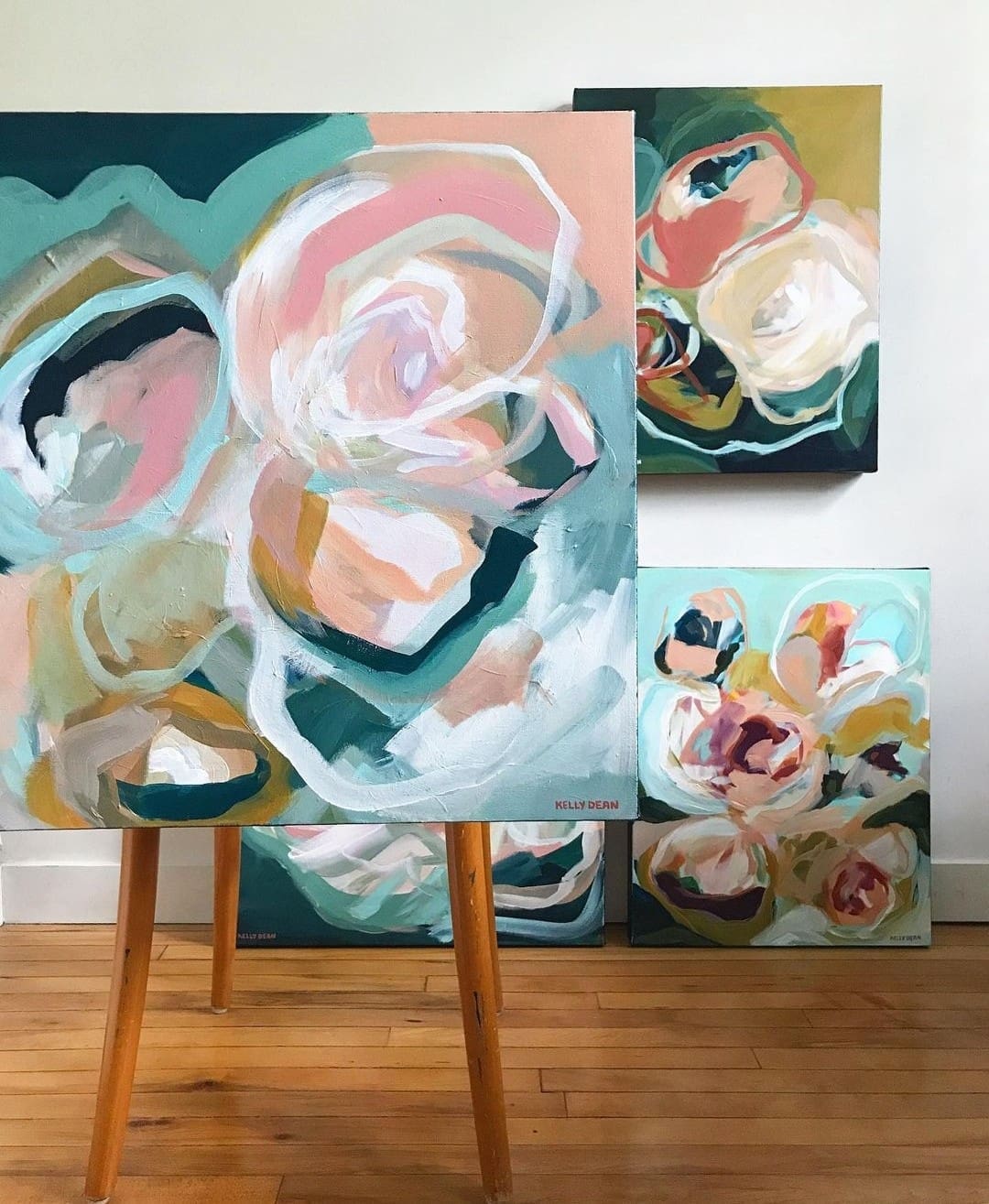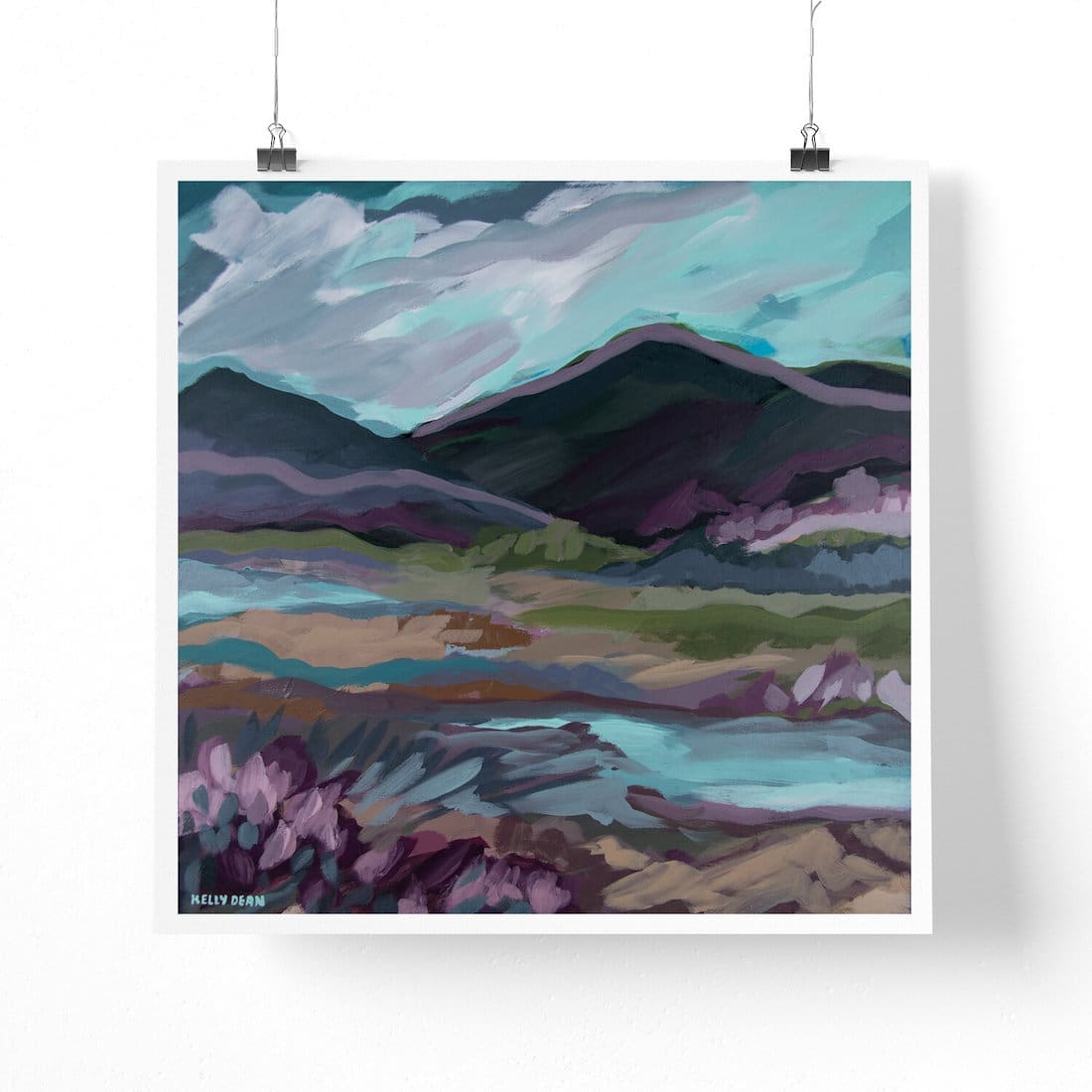 Kelly's paintings focus on landscapes and abstract florals, thanks to her love of the outdoors.
"My work is heavily influenced by the wide open spaces of the prairie landscape. Inspiration also strikes from the foothills and mountains near Calgary, where I went to art school. I constantly feel drawn to both landscapes and florals," says Kelly with a smile.
"I love to abstract them… nature in general. It's the organic feeling and emotion I gather from it. I think it's also where I feel calm and at peace, and inherently that's where my inspiration comes from.
"The way I paint is very intuitive. That's what I really love about it. It's the opposite of what I do as a graphic designer. I paint for what I'm feeling and it's never right or wrong or has to fit into a template or prescribed direction… it's freeing."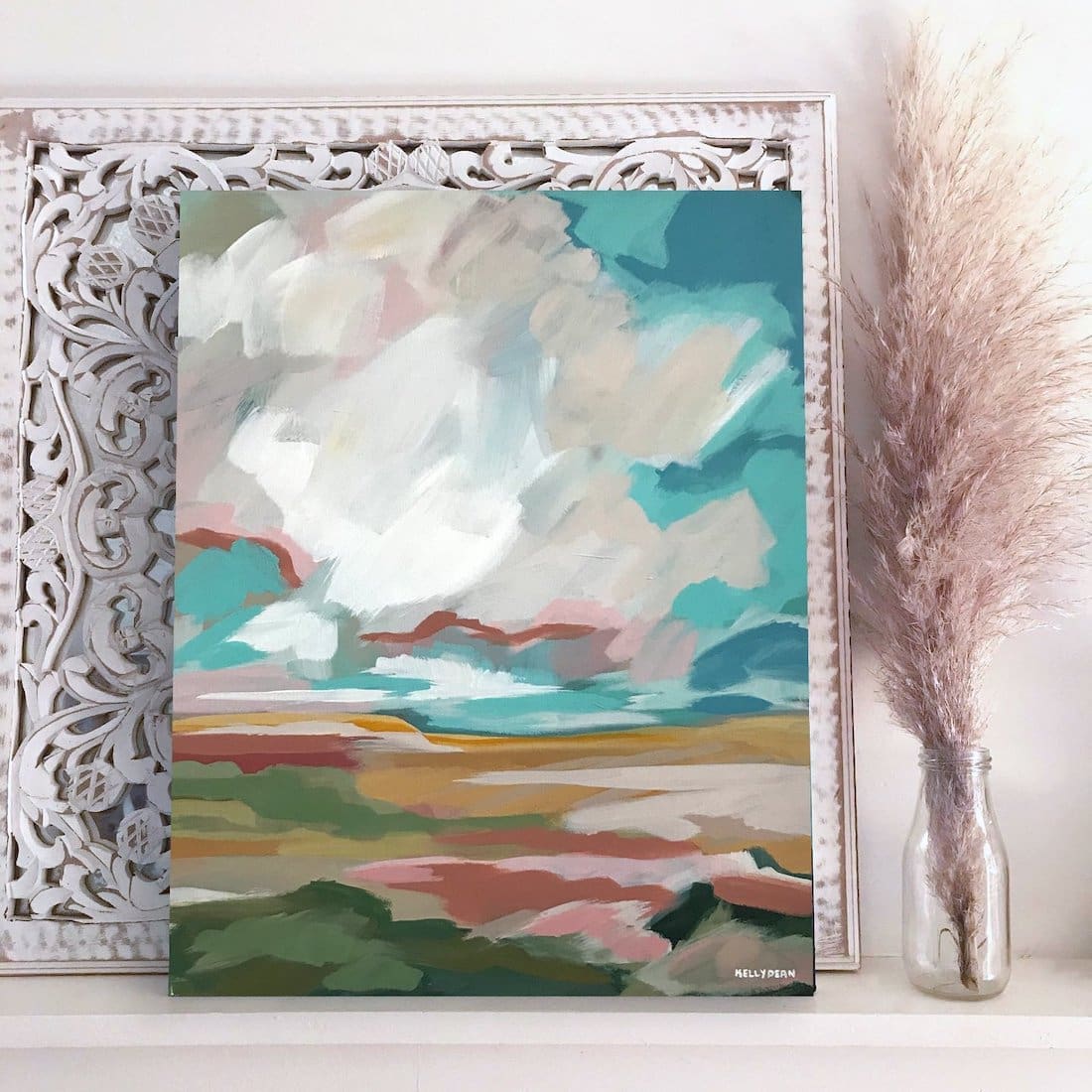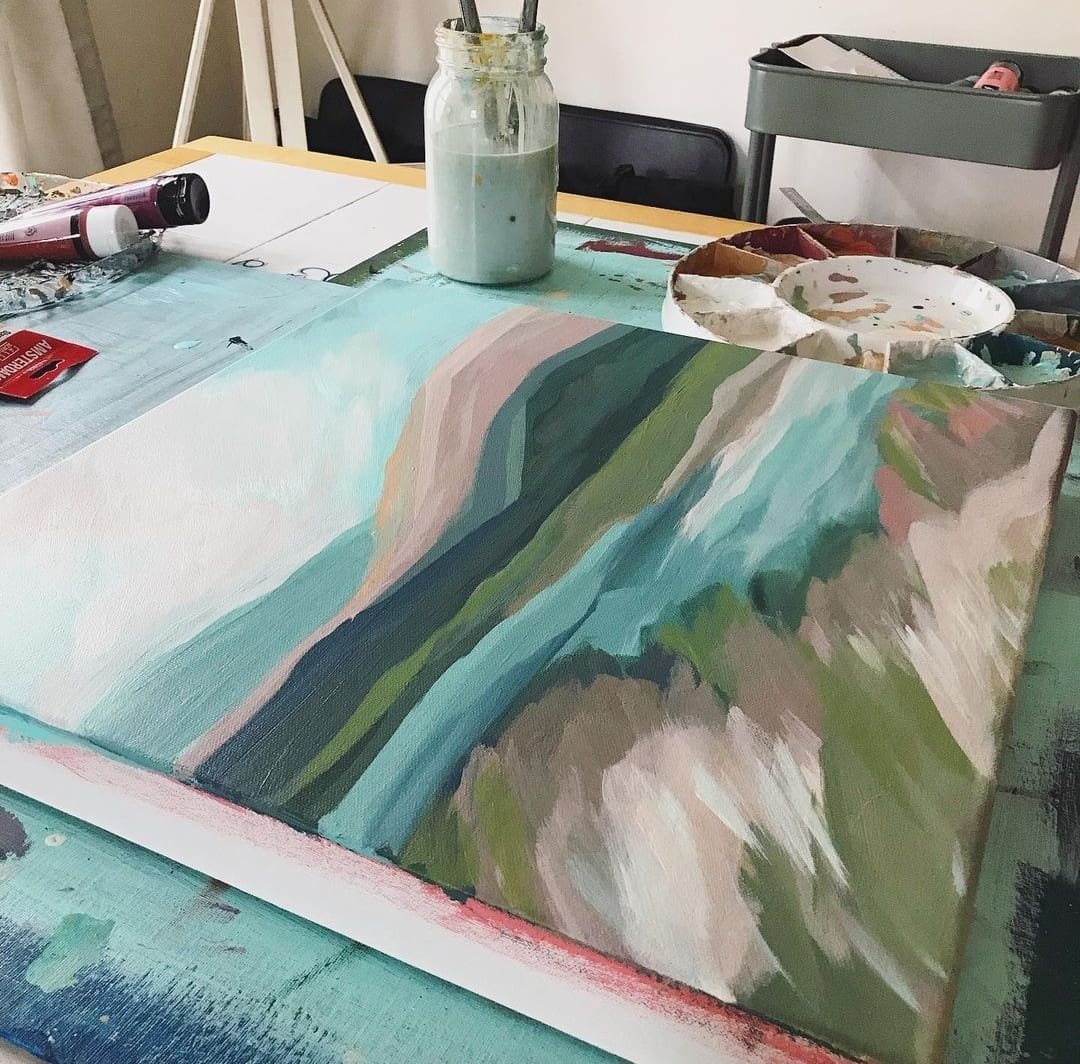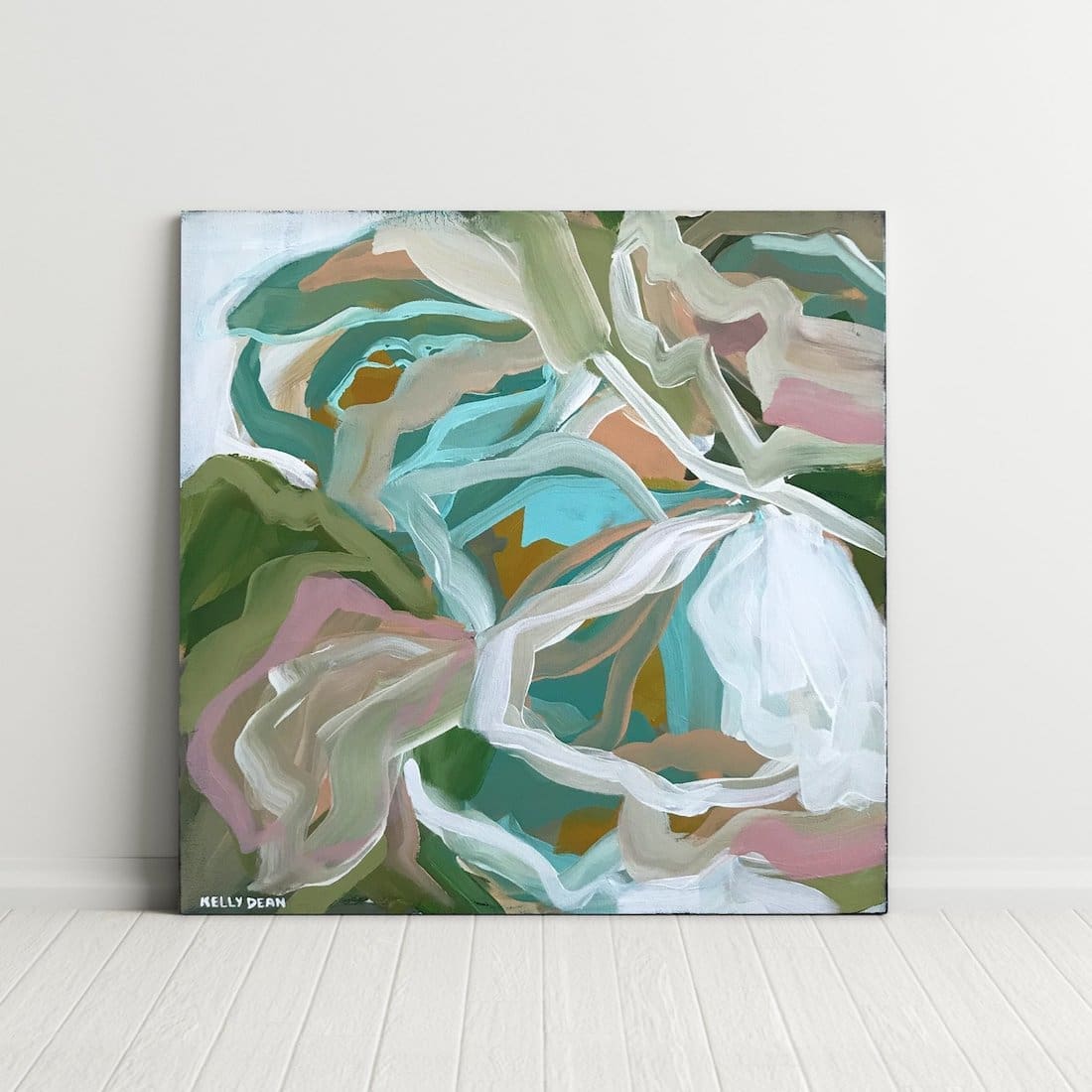 Currently juggling her art with her career in graphic design, Kelly has big dreams for the future.
"The past few months have been really busy with lots of local markets so as we move into fall (aka autumn in Australia!) I'd like to get back into creating some larger collections.
"Art is still my side hustle, but in the next year, I'd really like to have my own works on show at a gallery. It's an area I haven't ventured into yet and I'm excited for the possibility of it one day," says Kelly.
Thank you to Kelly for sharing her artistic journey with us. We hope this is just the start of her career as an abstract artist and look forward to seeing what the future holds.
To see more of Kelly's work, visit her website, or take a look at her Instagram account.