By now you probably know that a good night's sleep can help guard against certain illnesses and promote emotional health.
The National Heart, Lung and Blood Institute says that proper sleep enables your brain to learn and form memories. The American Heart Association states that good sleep is important for heart health, and the Cleveland Clinic reports that sleep deprivation can impact your weight.
A good mattress can make all the difference in getting the sleep you need.
What to Consider When Buying a Mattress
When it comes to mattresses, one size does not fit all literally. In order to find your best mattress, consider your sleep style, the type of mattress, your body height and weight in addition to the size of the mattress. Some people like older individuals or people with special needs have other considerations when it comes to choosing a mattress.
Pick the Right Size

Mattresses range in size from twin at 38″ x 80″ to the king at 76″ x 80″ and California king at 72″ x 84″ if you are extra tall. Extra long mattresses are also available in twin and full sizes. A full-size mattress is 54″ x 75″, while a queen size is 60″ x 80″.
Pick the Right Firmness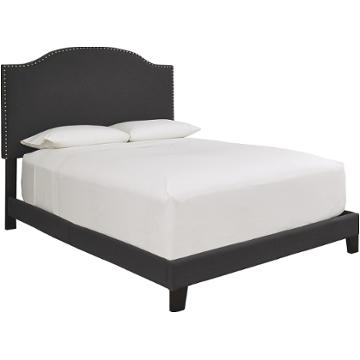 While it is possible to find a soft mattress, it is not recommended for any sleep style or body type because of the lack of spine and hip support.
A medium soft mattress is recommended for people who sleep on their side, and a medium firm mattress is recommended for most sleep styles and body types. A medium-firm mattress is also recommended for people who suffer from back pain. A firm mattress is generally recommended for people who are overweight, and it can also be appropriate for the elderly and the disabled.
Pick the Right Type
Traditional innerspring mattresses composed of steel coils are the most common type of mattress. Innerspring mattresses are good for most sleep styles, especially stomach sleepers. They are highly recommended for people who are overweight, the elderly and the disabled. An innerspring mattress is typically cooler than other mattress types.
Memory Foam
Memory foam mattresses are good for people who sleep on their sides or on their backs. They are also recommended for people who suffer from back pain. They tend to have low transfer and bounce, so they are recommended for couples with differing sleep patterns.
Adjustable Beds
Once known as hospital beds, adjustable beds can benefit those who suffer from disorders like insomnia, sleep apnea, snoring and restless leg syndrome. They are also a good choice for couples with different sleep habits, senior citizens and disabled individuals.
Choosing the Right Mattress
The experienced sales representatives at Home Living Furniture can help you find a discount name-brand mattress that fits your needs. Home Living Furniture also features beds in every style sold individually and as part of a bedroom set. See living room, dining room, home office and entertainment furniture, as well as furniture for the outdoor patio.
For further information, visit the Howell and Middletown, New Jersey showrooms in person, or shop online at homelivingfurniture.com.