Here at Style Curator, there are few things we love more than a fun DIY project! It's a great way to get creative while making something unique and personalised for your home. Today it's all about DIY ideas to make with felt.
Felt is an affordable product that's easy to get your hands on and comes in so many colours. It's also nice and easy to work with which is great if you're a DIY novice.
And trust us, this list contains loads of fabulous DIY ideas, some of which you'd never think could be made with felt!
Related article: 14 of the best home decor DIYs using rope
Related article: 20 things to do at home to keep busy during isolation
1. Felt dip-dyed vase
You can't really blame us for kicking off our round-up with one of our own DIYs, can you?! This dip-dyed felt vase is super affordable to make (under $15!) and looks just like the expensive ones we've seen in homeware stores. We love that you can make this one in any colour to perfectly to suit your home.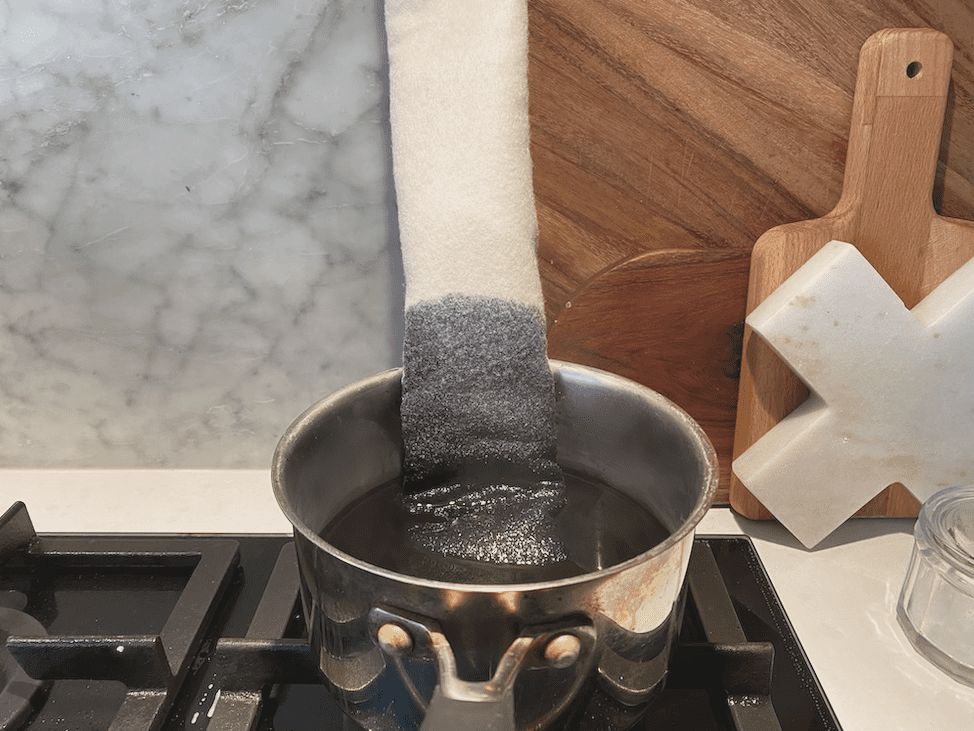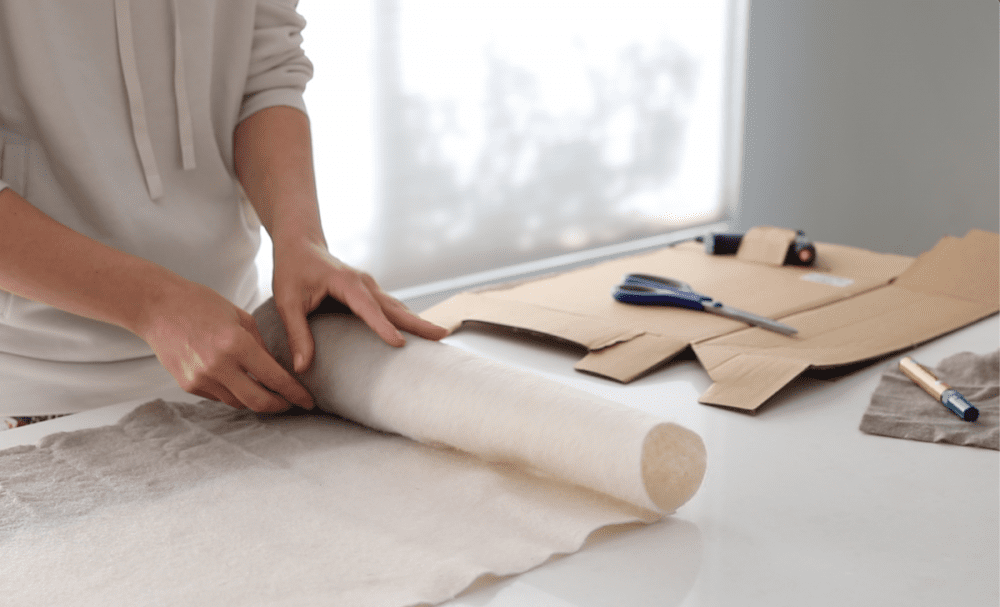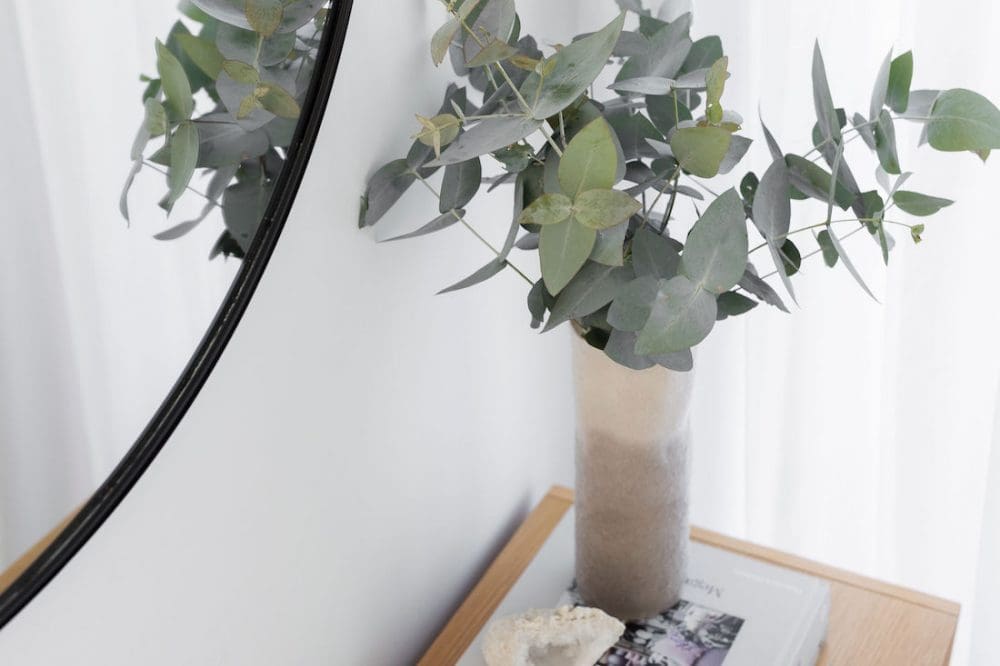 2. Felt bunting
This sweet little project would look gorgeous in a nursery or big kids bedroom. You could also use it as a party decoration and skip the single use plastic or paper version! We also love the idea of cutting out arch shapes instead of triangles for something a bit different.
3. Coffee sleeve
Here's another of our fave DIY ideas to make with felt… a coffee sleeve! The simplicity of this design means one piece of felt goes a really long way. These would make perfect stocking stuffers, thank you presents, or even teacher gifts.
4. Felt play boards for kids
One for the little people — a felt play board! Simply wrap large sheets of felt around a frame and cut out fun shapes, letters and numbers. Now you've got yourself a super fun activity to keep the kids busy for hours (exact time of children's entertainment is not guaranteed 😉 ).
5. Felt storage / gift basket
You can never have too much storage, so this felt DIY project is perfect! Make yourself a lovely storage basket or use it to present your own beautiful handmade gift hampers. Such a clever idea that would make a lovely gift, made with love by you!
6. Felt coassters
One of the best things about working with felt is that it doesn't fray so you can cut it into whatever shape you like without having to hem edges. It means you can create DIYs in a flash and get super creative with shapes. Elsa whipped up these festive star coasters for her Christmas festivities but theres no limit to the type of felt coaster you could create!
7. Trinket boxes
Small boxes and baskets are ideal for keeping smaller and loose items organised. Whether it's in a kids room, home office or bedroom, we're sure you'll find the perfect use for these felt trinket boxes! Find the easy-to-follow instructions and template by clicking the link below.
8. Balloon and cloud mobile
Another of the fabulous DIY ideas to make with felt for the little ones is this sweet balloon and cloud mobile. While this design does require some sewing skills, you could take inspiration from the idea to create a simplified version that you could make with a glue gun instead.
However, if you're ready for a challenge, Craftiness is not Optional has put together super detailed instructions to achieve the gorgeous mobile shown below.
9. Leather and felt keyring
Who knew you could make something so great with scraps?! That's pretty much all you'll need to make this fab little leather and felt keyring. So clever, and the perfect gift for Dad, Grandparents, teachers, friends or yourself!
10. Oversized pinboard
One of our fave DIY projects (and most popular with you guys too!) is the oversized pinboard Gina made for her son Patrick. If you don't have the budget for a piece of acoustic board, we've seen loads of clever DIYers using other materials.
You could try covering a piece of cardboard and wadding in felt or even a piece of styrofoam! Use our DIY oversized pinboard instructions for inspiration and get creative!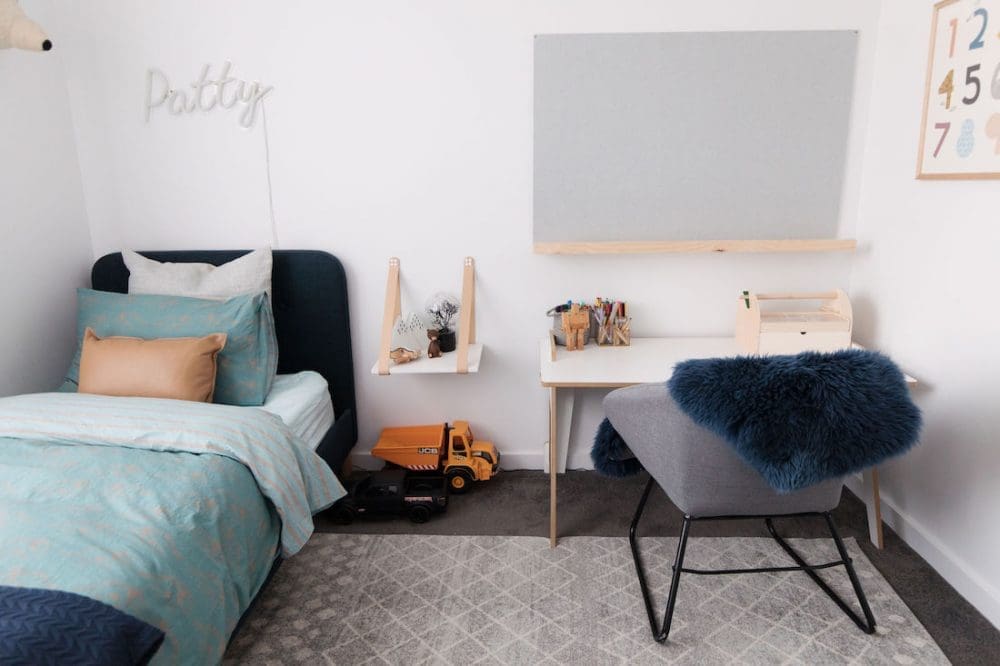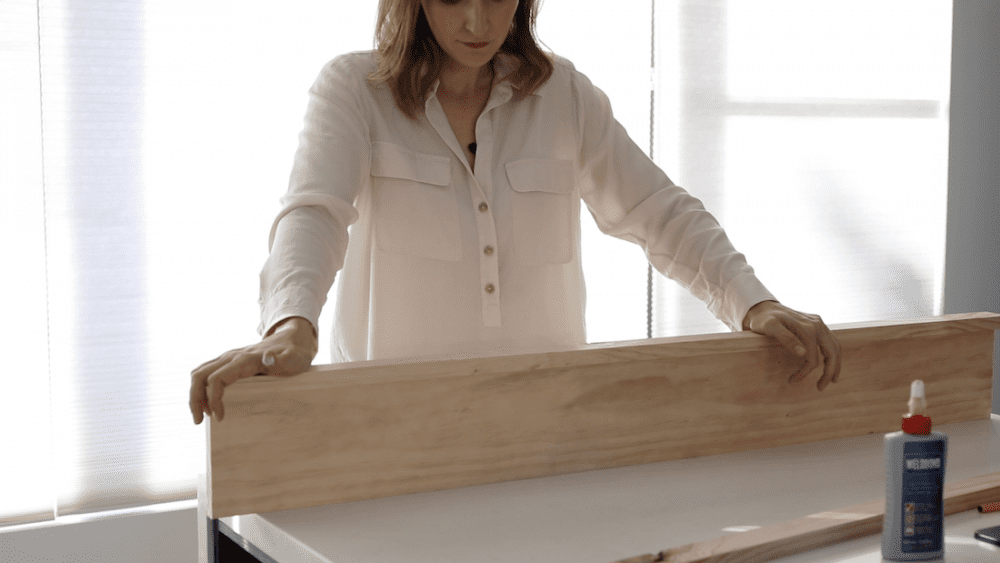 11. Sunset banner
Is this not one of the sweetest (and most on-trend!) DIY felt projects ever?! Create this beautiful rainbow sunset wall art using felt and a few other crafty bits and pieces.
We love the idea of hanging it in a child's bedroom, but could see it styled in any room of the house. Too cute!
12. iPad / tablet cover
The Crafty Gentleman has loads of DIY ideas to make with felt, and this one is great! Mike makes a zip-close iPad / tablet cover and his instructions are simple and easy to follow.
13. Garland for gift wrapping
We are always looking for new and clever ideas for wrapping gifts. In our search for DIY ideas to make with felt, we came across this great little felt garland. Perfect for wrapping around gifts, or maybe even to adorn a dolls house, wall, or book shelf — it's a winner in our eyes.
14. Cloud cushion
Saving the cutest for last! We adore this hand sewn felt cloud pillow from the talented team at Lia Griffith. By joining their membership, you will be able to make all their beautiful creations and there are SO many to choose from. It's a great idea if you're a keen crafter and looking for some fabulous projects.
Have we inspired you to give any of these DIY projects a go? Or tell us if you've seen any other DIY ideas to make with felt that we need to add to our list. Share them in the comments below!