Supported by Gioia
One of the top requests we receive from readers is where to buy artwork online. Correction, affordable artwork. Because no room feels complete without a hero piece of art. That's why we were so excited to discover Gioia, a leading online destination offering curated (affordable) wall art for modern interiors. With an ever-growing range of more than 5000 artworks by well-known and emerging artists, let's take a closer look at what Gioia has to offer.
Related article: How to: Style a bookshelf
Related article: 21 decorating hacks for rental properties
Aboriginal art online
There's something so special about aboriginal art. Each piece tells a story and reveals something new every time you look at it. Gioia has more than 100 aboriginal paintings by artists such as Michelle Possum Nungurrayi, Tulearah Shield and Leah Cummins.
From aboriginal artworks in bright and vivid colours through to rich, earthy tones, and in a wide range of size options, there's something for everyone.
Gina fell in love with the piece called 'Systems' by Leah Cummins. It's available in a few colourways, and she selected 'Brown Ochre' to tie in with the natural accent colours in her bookshelf styling.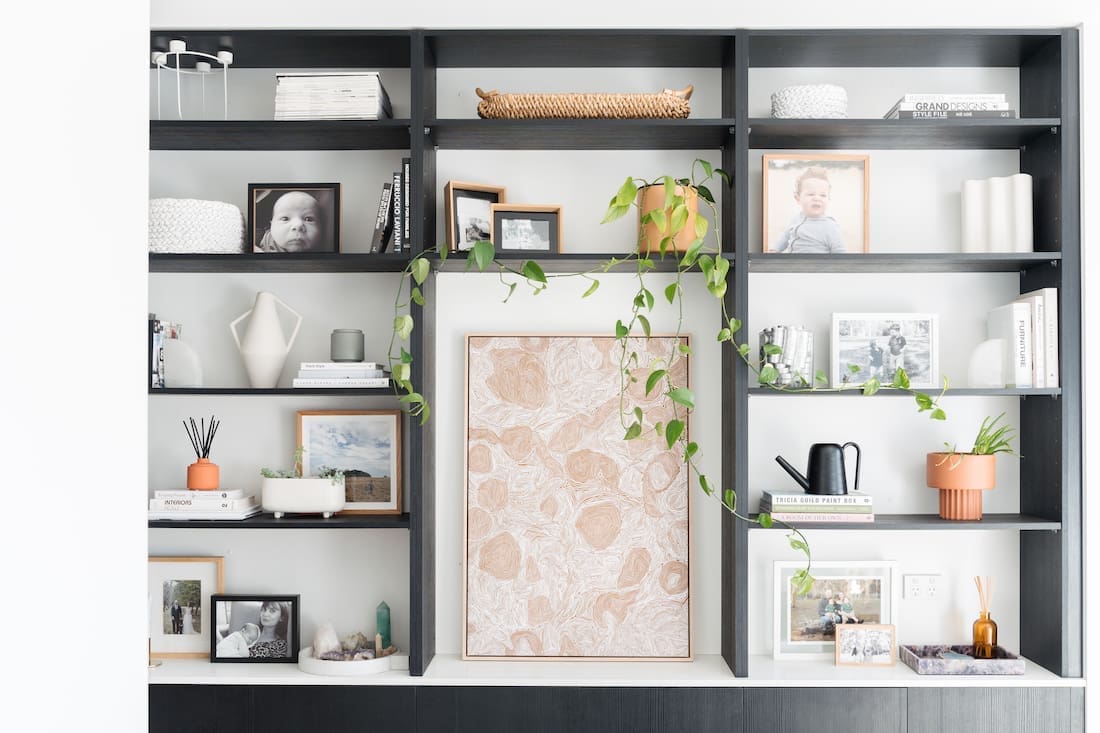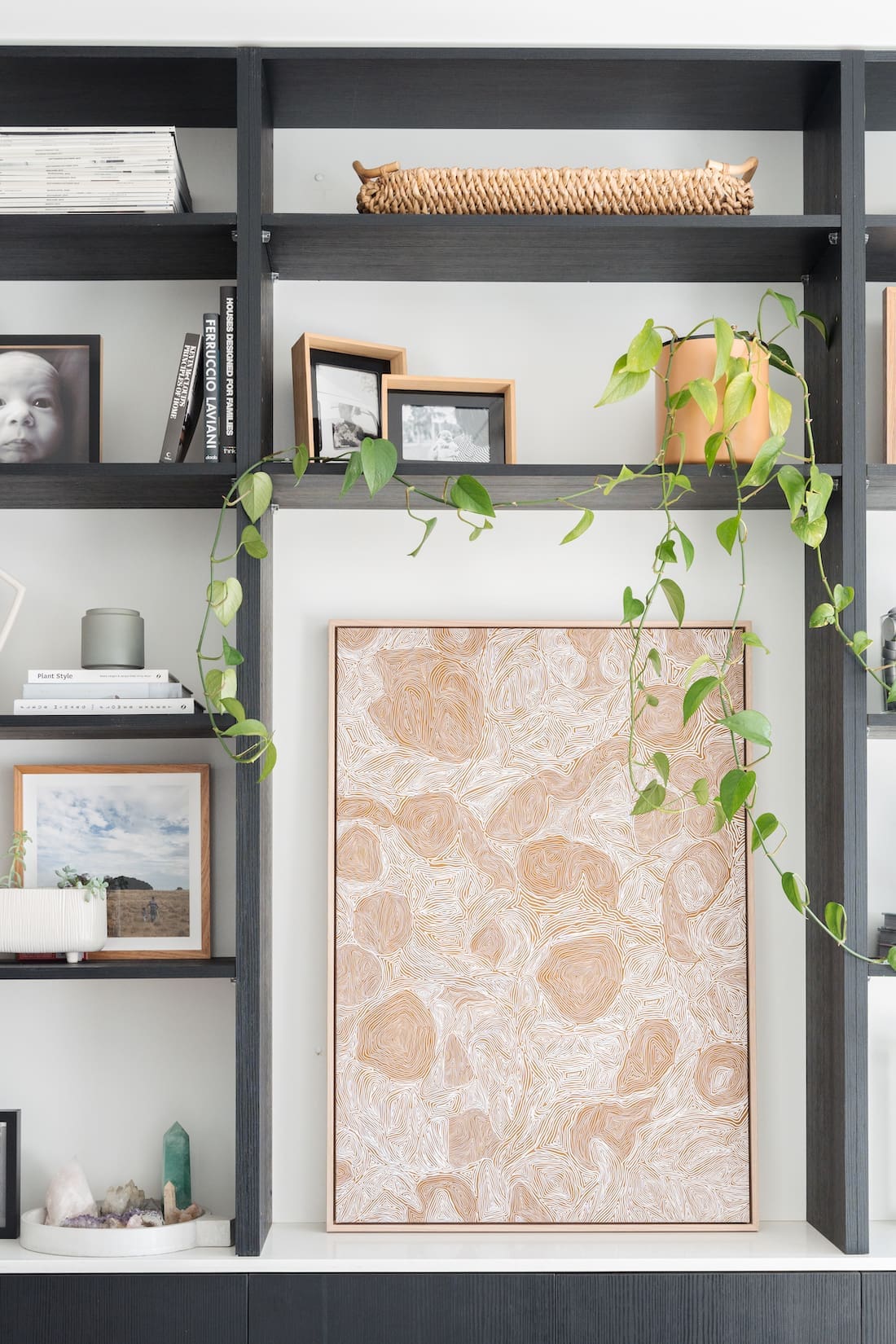 Abstract art
Long-time readers of the blog would know abstract art is our fave. From abstract landscapes to abstract line artworks, modern abstracts and botanical abstracts, there's a world of choice on Gioia.
Many pieces also form part of a series which is perfect if you want to hang two or three artworks side by side that feel cohesive yet have differences between them.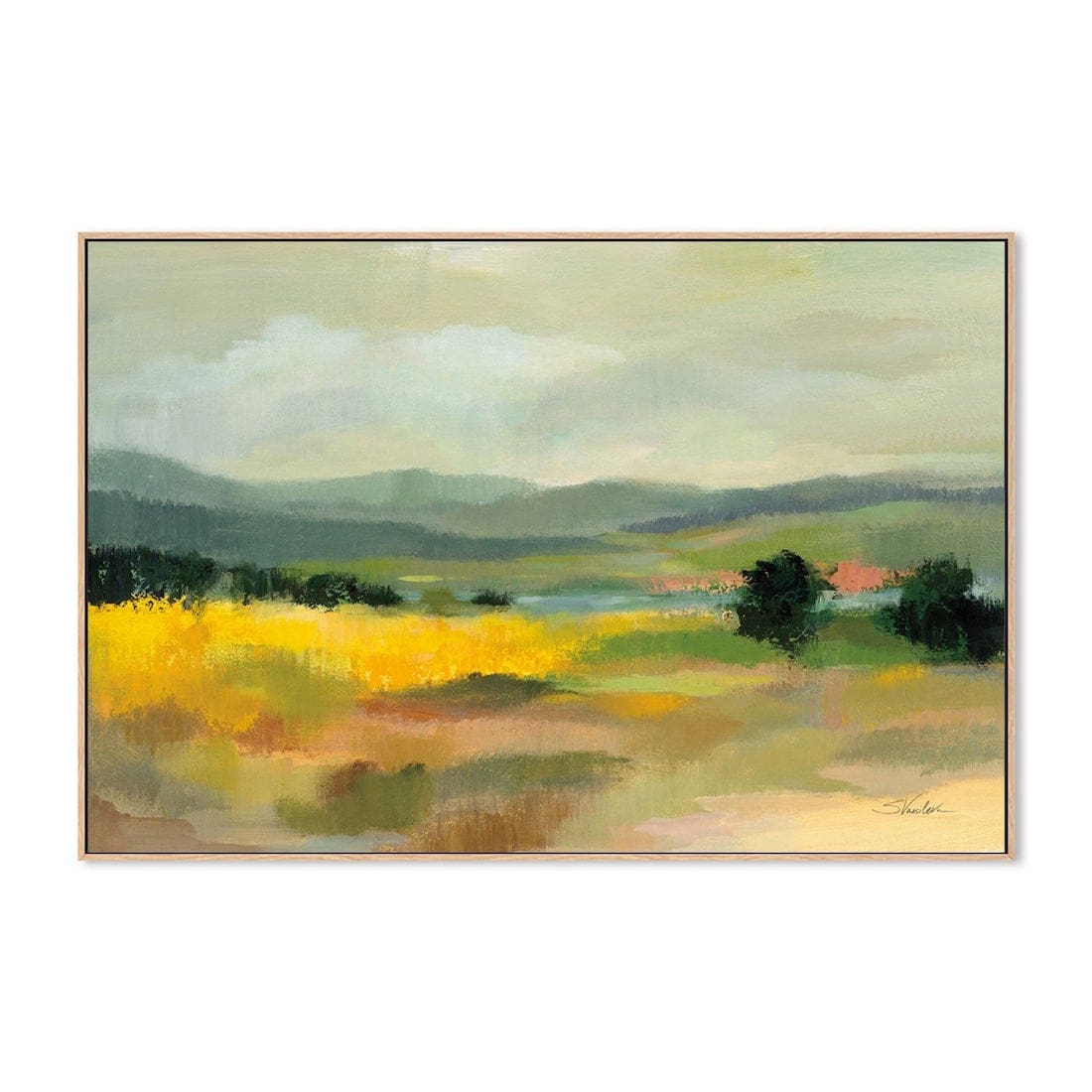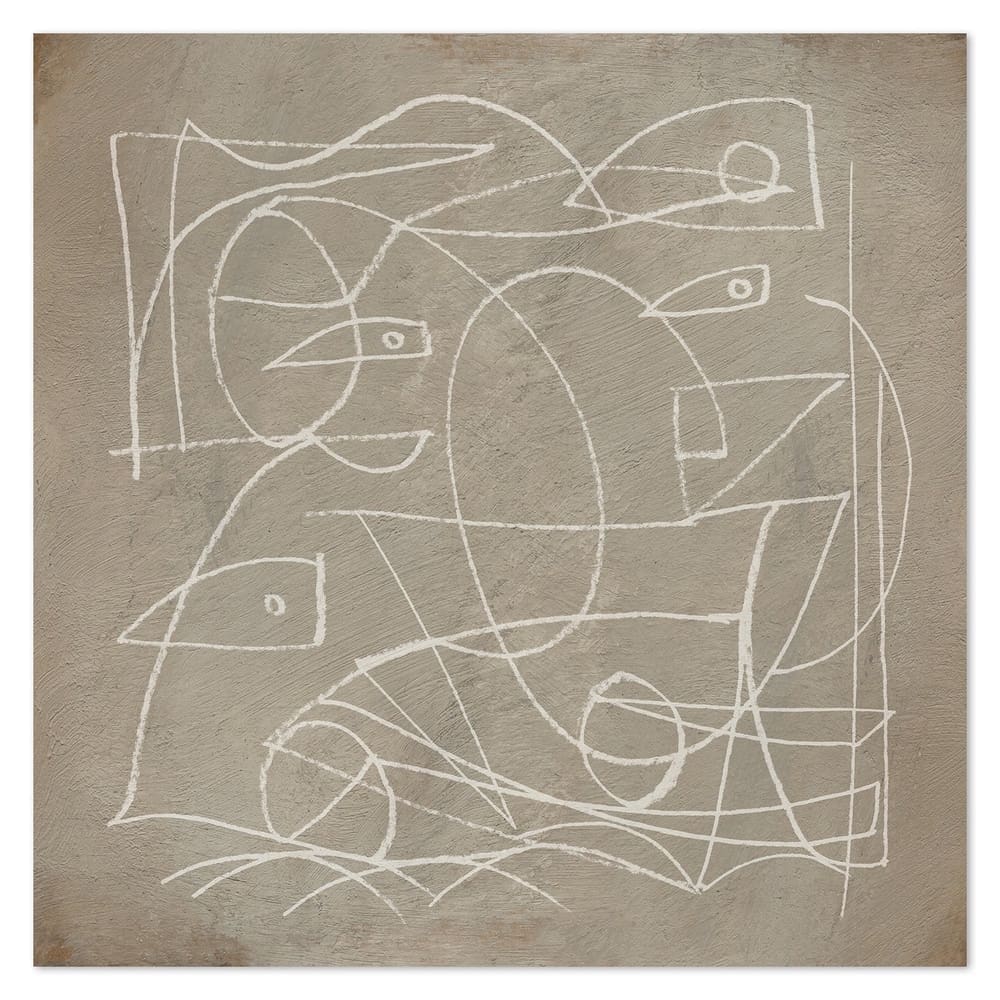 Coastal and ocean art
There are dozens of art themes you can explore on Gioia to help filter your art search, but one worth special mention is coastal and ocean art. With a rising design trend of bringing a sense of nature into your home, art is a powerful way of doing this. 
One of our faves is 'The White Arches of St. Thekla Church, Cyprus' pictured below. It oozes Mediterranean cool, has a tranquil effect with those gorgeous ocean tones and also ticks the wanderlust box.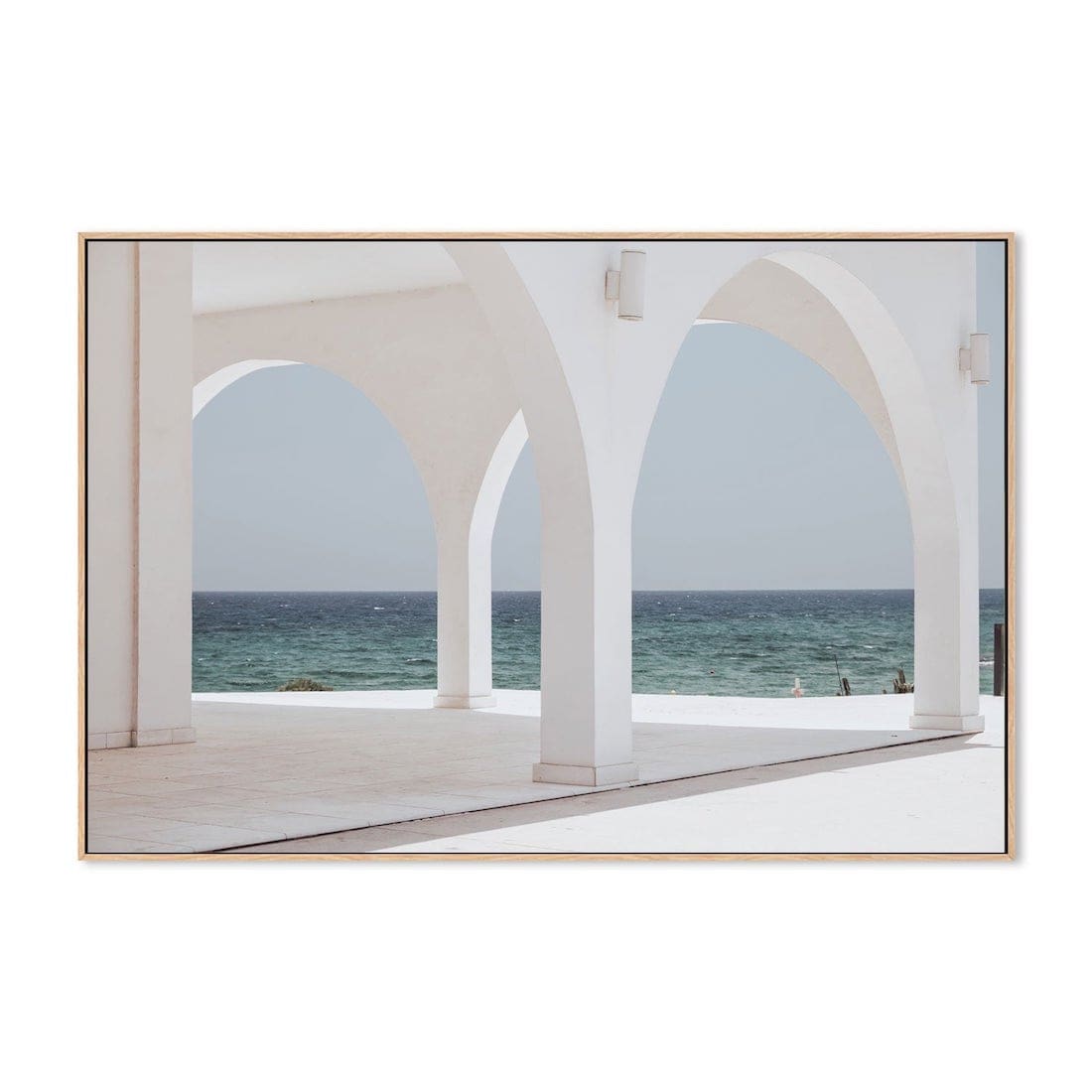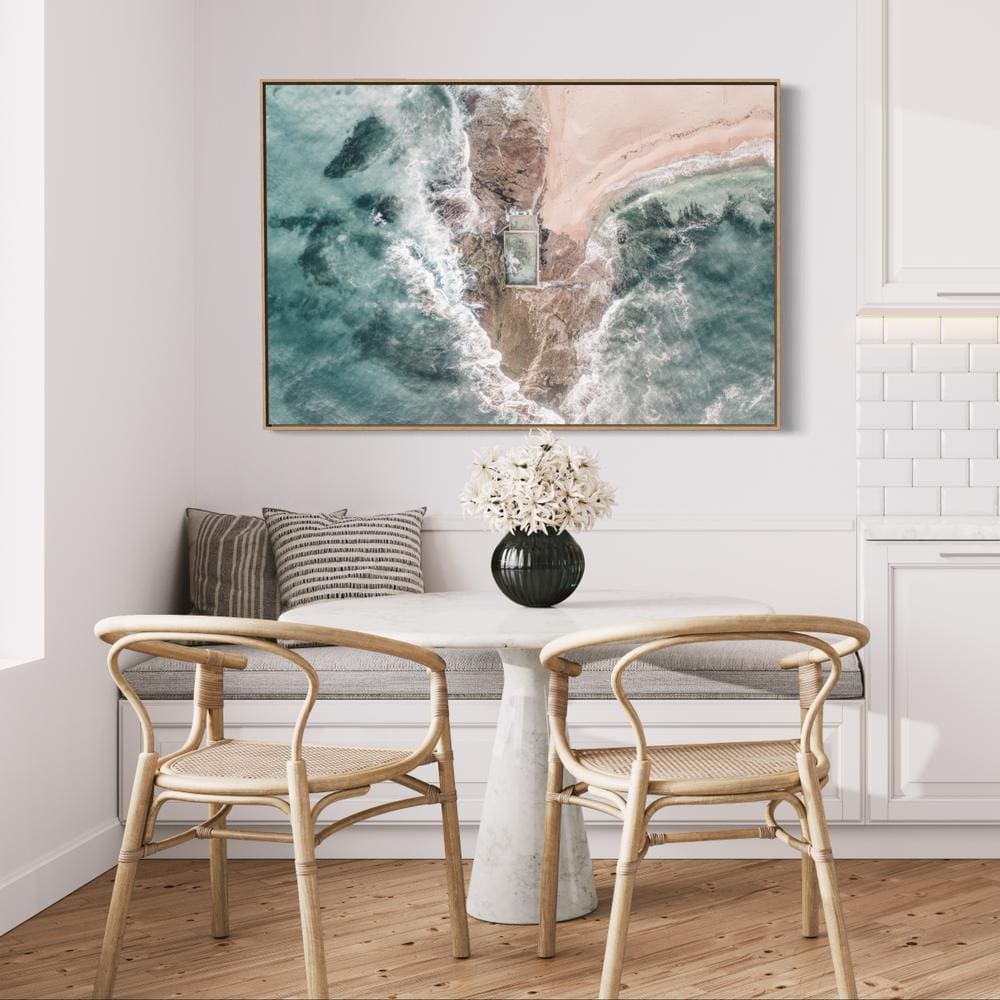 Highest quality printing and framing
No matter which artwork you select on Gioia, you can be guaranteed of high-quality printing and framing. Self-confessed 'printer geeks', these guys don't outsource or take any shortcuts to bring you their range of affordable, highest quality art. Printing, framing and packing is all done in-house. 
Gioia uses giclee printing to create their fine art reproductions on 300 gsm premium canvas or 180 gsm matte archival paper. And they use sustainably sourced hardwood for their museum quality framing.
Most importantly, by doing everything in-house they can pass on savings to you, making their artwork as affordable as possible. 
Hand painted artworks
And as if the choice of thousands of artworks on poster or stretched canvas wasn't enough, they also offer hand painted artworks. Yep, over 600 painted canvas artworks ranging from landscapes to modern abstracts. Each of these is hand painted making every artwork unique with subtle differences to the original painting. 
Using high-quality acrylics and/or mixed media, these have all the gorgeous layering, paint texture and imperfections of an original painting without breaking the bank.
We hope you enjoyed learning more about Gioia and this feature helps you on your styling mission! Discover the full range of contemporary art at Gioia on their website or connect with them on Instagram. Did you spy an artwork to love in this article? Or do you have any questions about Gioia that we didn't cover? Pop them below and we'll get back to you asap.