They say one of the most important things in life is getting a good night's sleep. And to get a good night's sleep, you need quality bedding. Wouldn't you agree?! We've found 15 of the best places to buy bedding online — no matter your style or budget.
From big brands to small businesses, we know you'll find something to love in our latest bedding round up.
Related article: Top 7 sofas with a chaise you can buy online
Related article: Best places to buy artwork online: Our list of affordable online art stores
An institution in the bedding world, Sheridan was always going to make our list of the best places to buy bedding online. Sheridan has been around for over 50 years and prides itself on high quality bedding.
From baby to adult, their bedding ticks all the boxes of style, comfort and quality. Their rewards program is free to join and gets you an instant discount plus other great offers so it's definitely worth a look.
Love yourself some printed bedding? Then be sure to check out Bed Bath N' Table! From printed patterns (like floral, stripe or botanical) to textural patterns (such as tufting and embroidery), they have a huge range to discover. For kids through to grown ups, this is another online shopping destination for bedding to bookmark… and it's one of the more budget-friendly ones.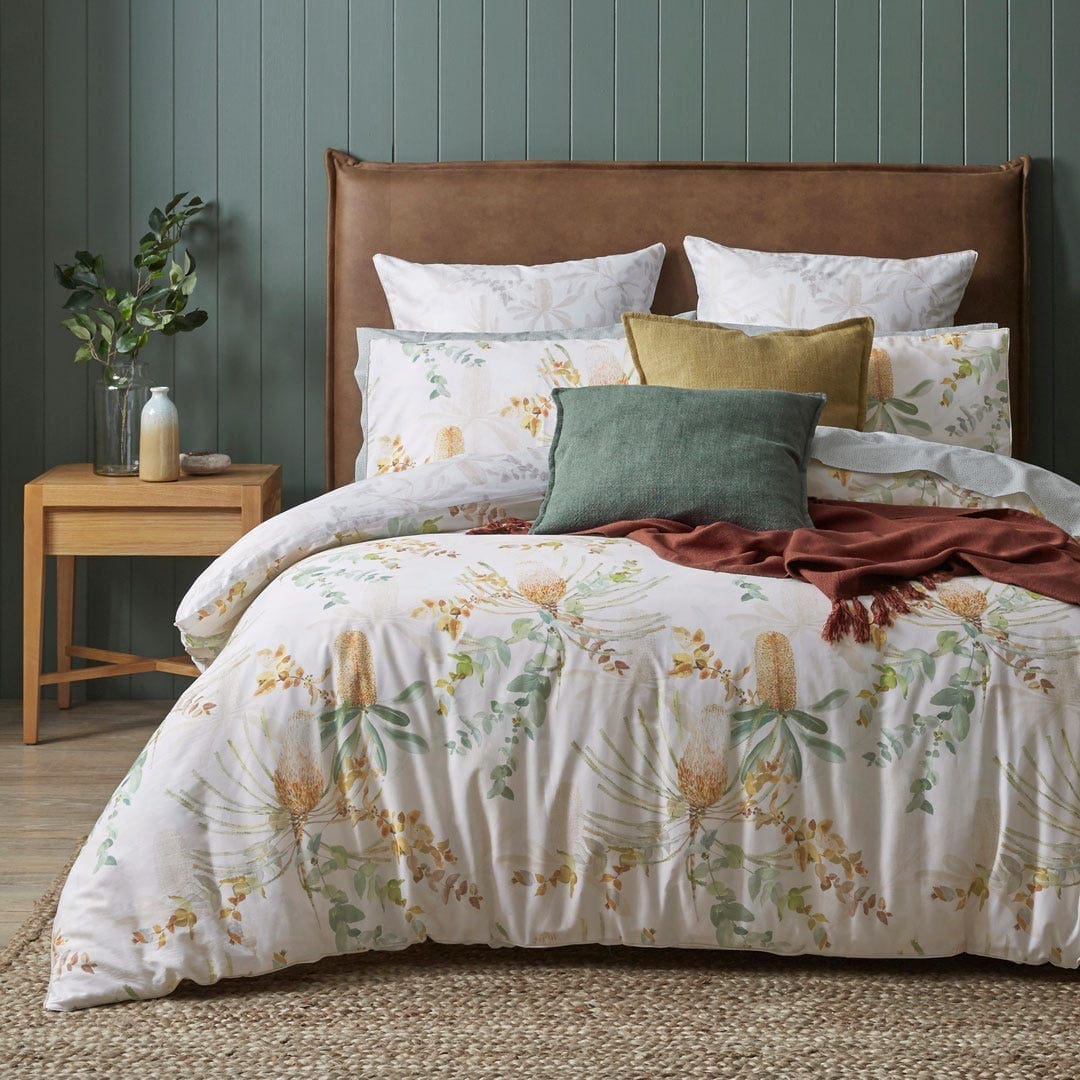 With 5/5 star rating customer reviews, you can shop with confidence buying AURA Home bedding online. Comfort aside, they also use sustainably sourced materials to have less impact on the environment. From earthy linens to luxury velvet blends, their design-forward collection is some of the highest quality bedding we've ever experienced!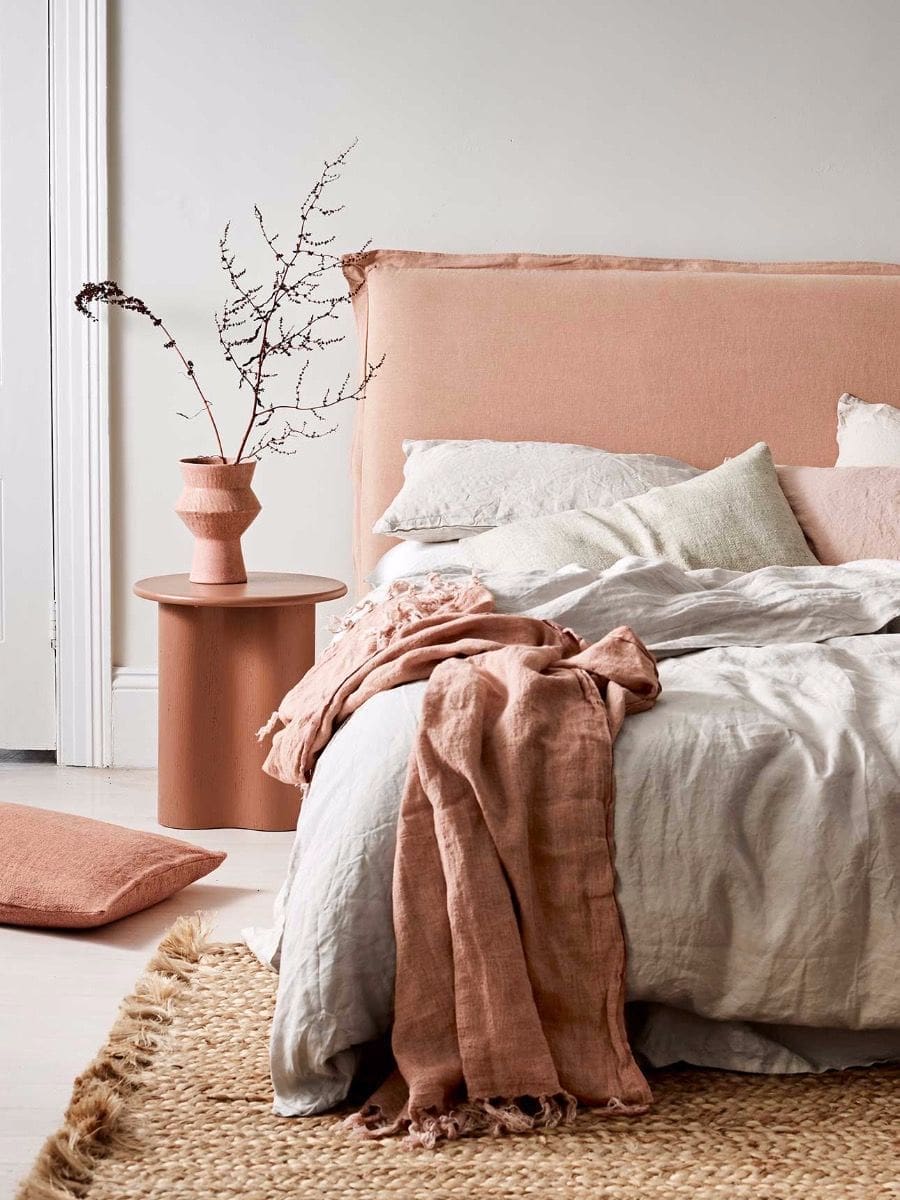 You guys know how much we love Adairs! Gina uses their bedding regularly on her Instagram and every season they bring the goods. We particularly love their range of natural linen bedding and new limited edition releases. Just take a look at that gorgeous Kimmy Hogan x Adairs abstract floral quilt cover below #hearteyes!
Be sure to check out their loyalty program too — it's the perfect excuse to buy yourself some new bedding, towels or maybe a cushion or 3 😉 .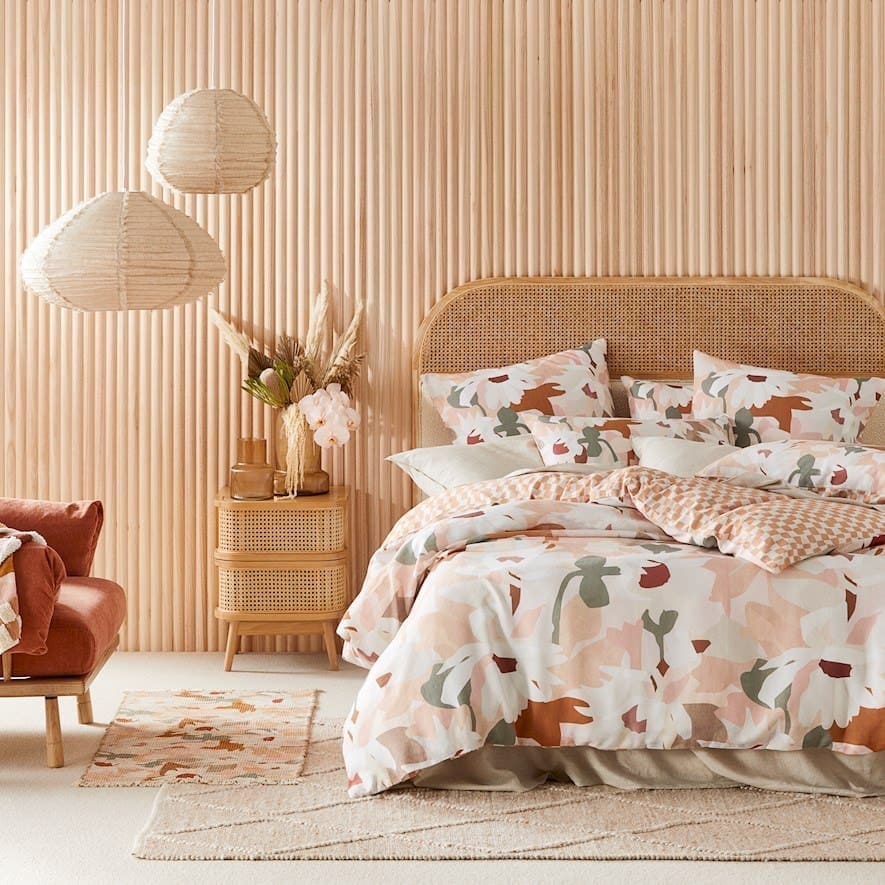 Mmmmk, this one is a bit of a splurge destination, but there's no denying Country Road bedding is divine. With a focus on creating timeless staples in the highest quality, you can be sure your investment will last the distance. Their range isn't the biggest and there's nothing too OTT, but it's high-quality and is made to last.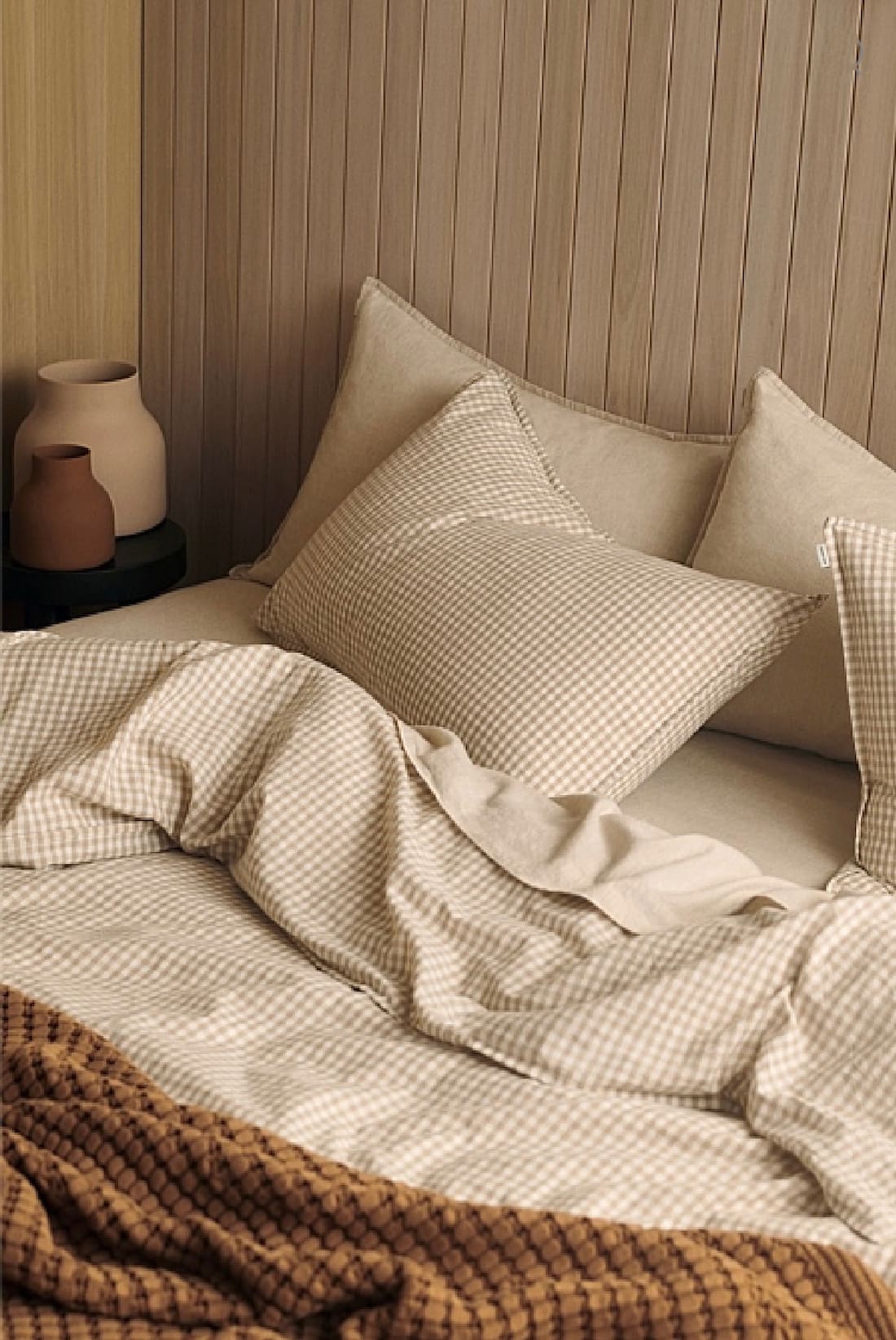 In the current climate, shopping small is where it's at. And one of our friends in the bedding world is The Good Sheet. They have a range of timeless, top quality and affordable bedding. All ethically and sustainably made, they want to encourage people to "buy better quality, less often." Check out Gina's honest, detailed product review here.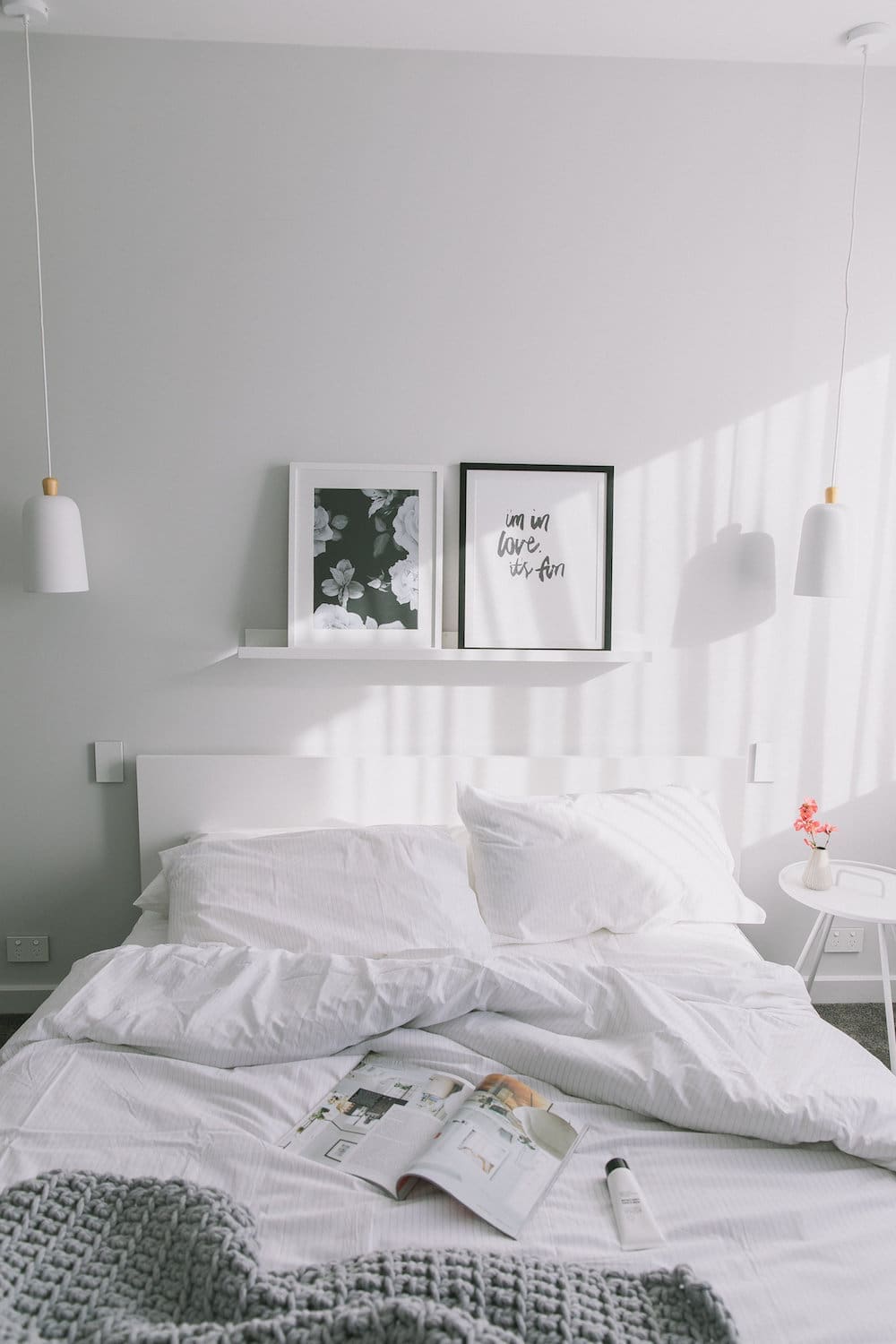 For everyday bed essentials and stylish options in the latest on-trend colours, online store Bambury is where you'll want to shop. Their latest collection is filled with gorgeous muted colours you're sure to fall in love with. They also have one of the biggest and best ranges of feature cushions. So you can finish your bed styling off with some fabulous accent pillows!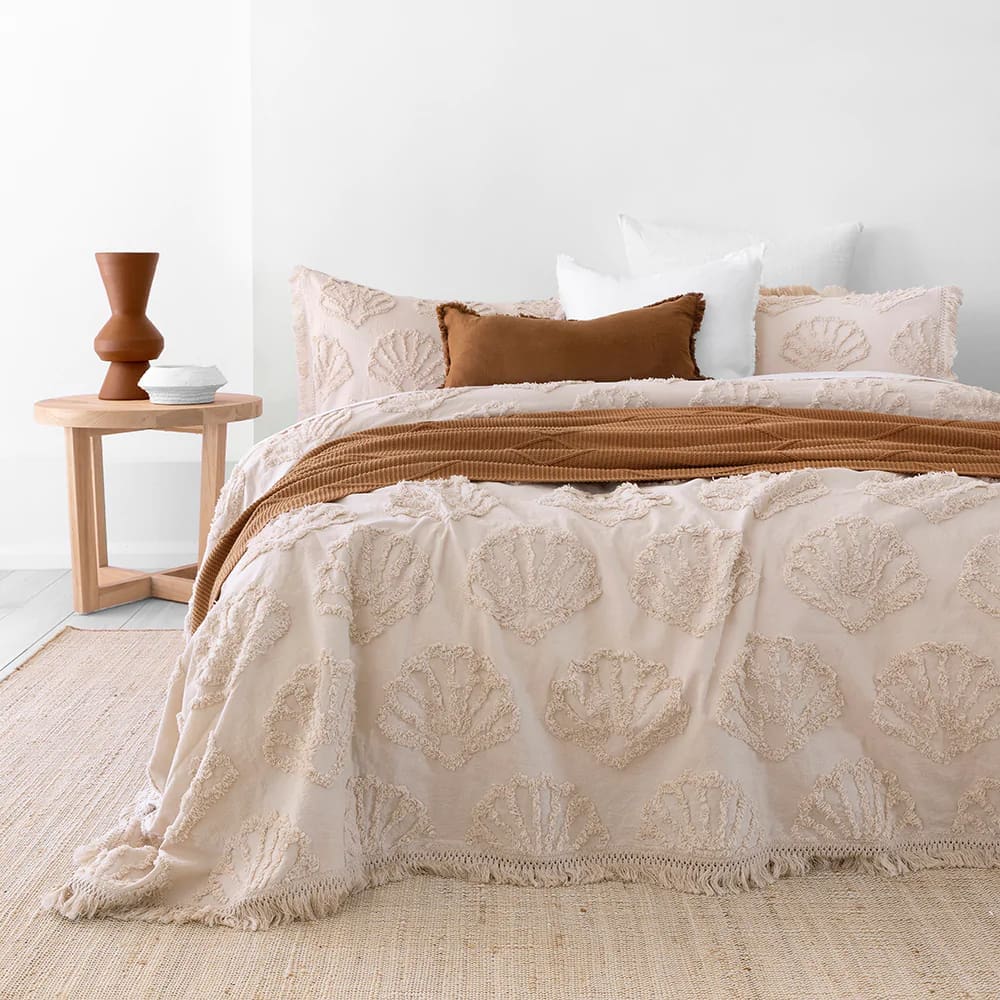 Ready to seriously spoil yourself?! AMARA has a luxe collection of bedding with brands including Ralph Lauren, Missoni and Roberto Cavalli. We're not gonna lie, they 'aint cheap… but if you really want to treat yourself, AMARA is the place to do it!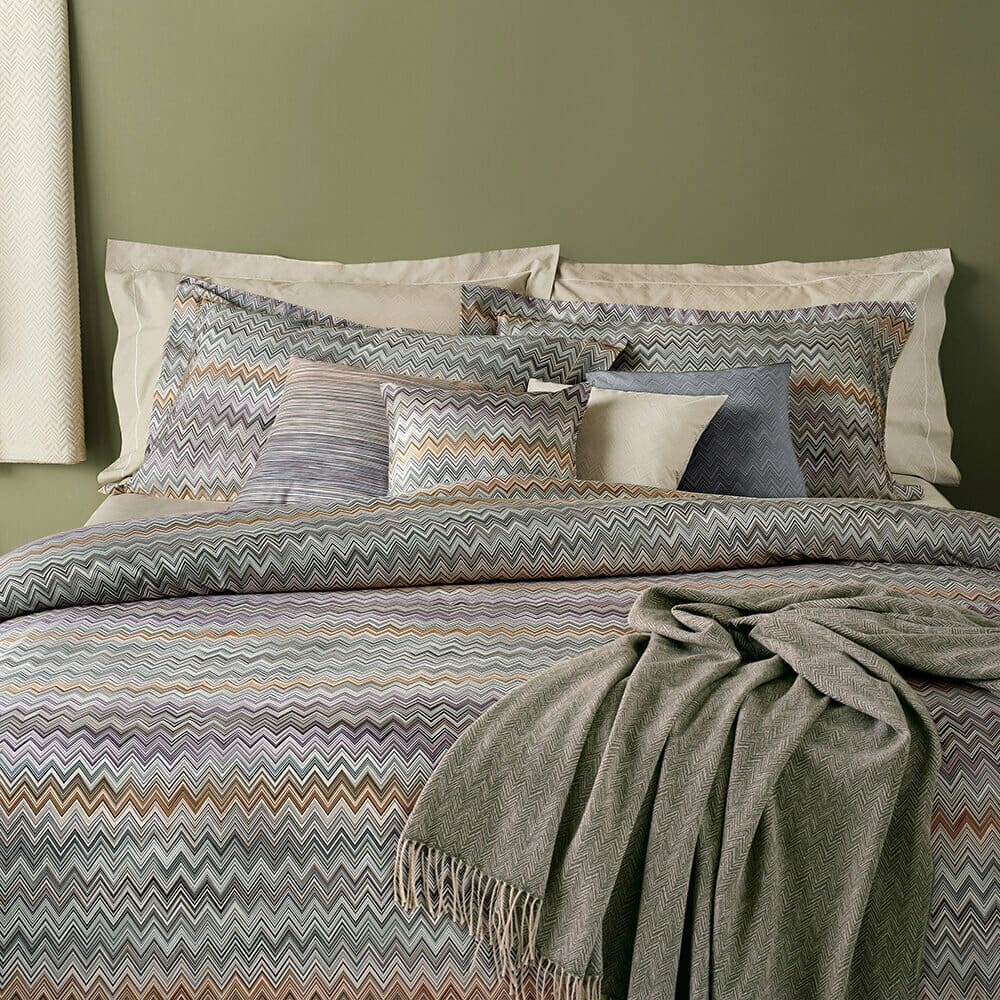 Talk about heavenly quality! The Cover Collective range is divine. They pride themselves on 100% pure French linen bedding — linen is cooler in summer and warmer in winter making it the perfect choice for our Australian climate.
They specialise in dreamy muted colours that make fabulous staple bedding you'll be sure to adore for years to come.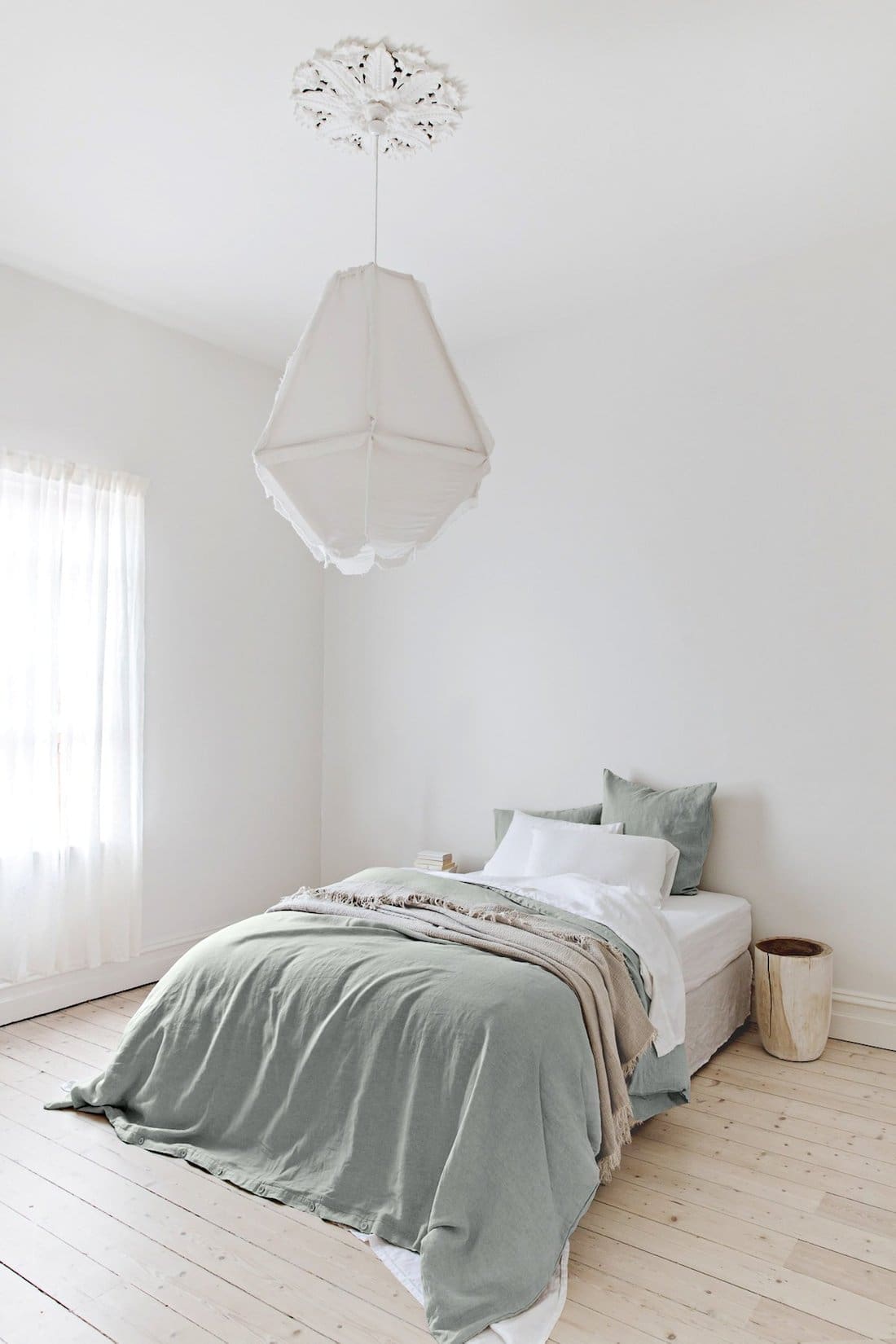 Kip & Co is the epitome of contemporary Australian style. If you want to inject some colour and vibrancy into your life, they have a delightful range for the nursery, all the way up to master bedroom. Bold colours and prints — it's nothing but fun!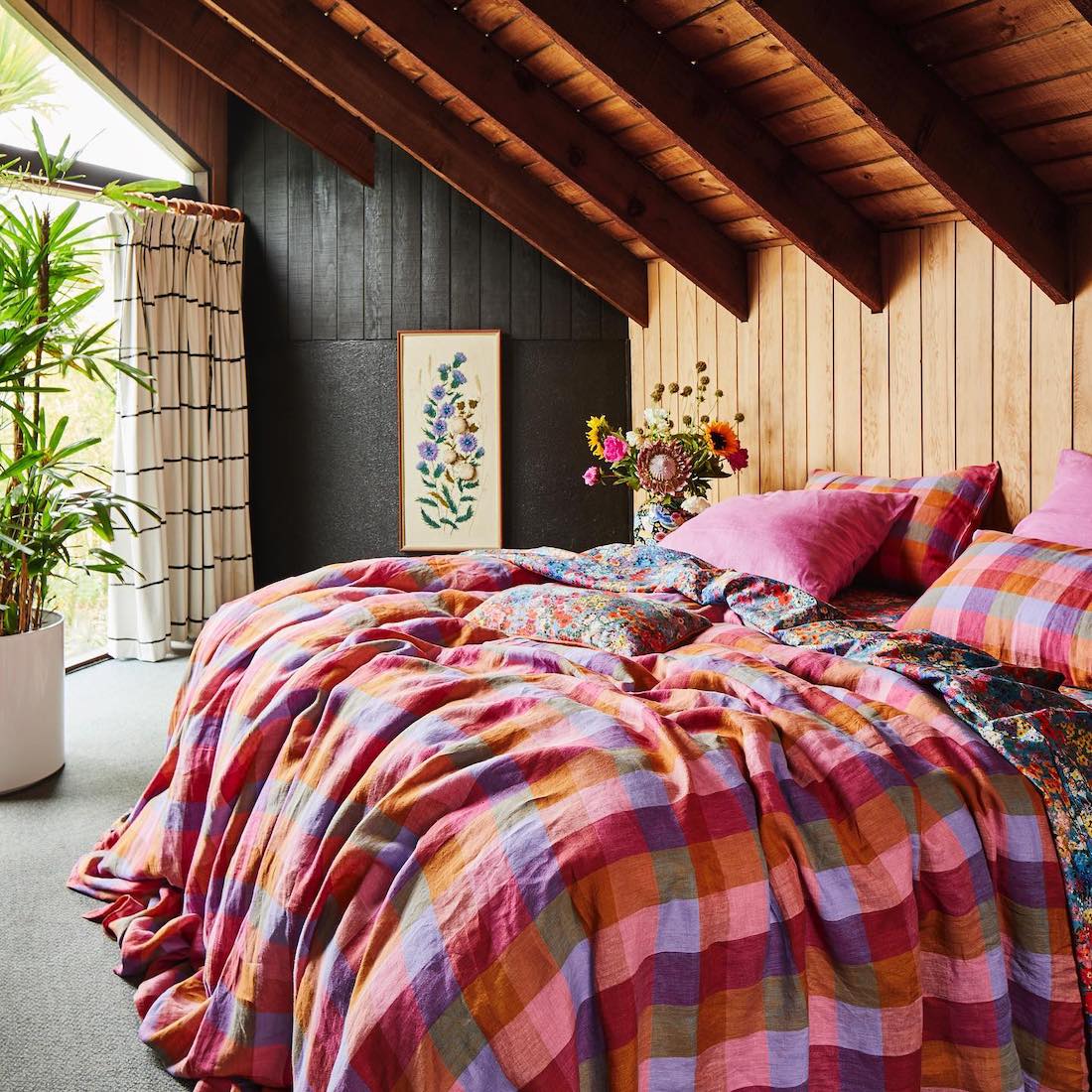 Another top spot to buy bedding online is Pillow Talk. Their collection ranges from simple colours and classic styles to big prints and bold colours. Something to suit any bedroom style.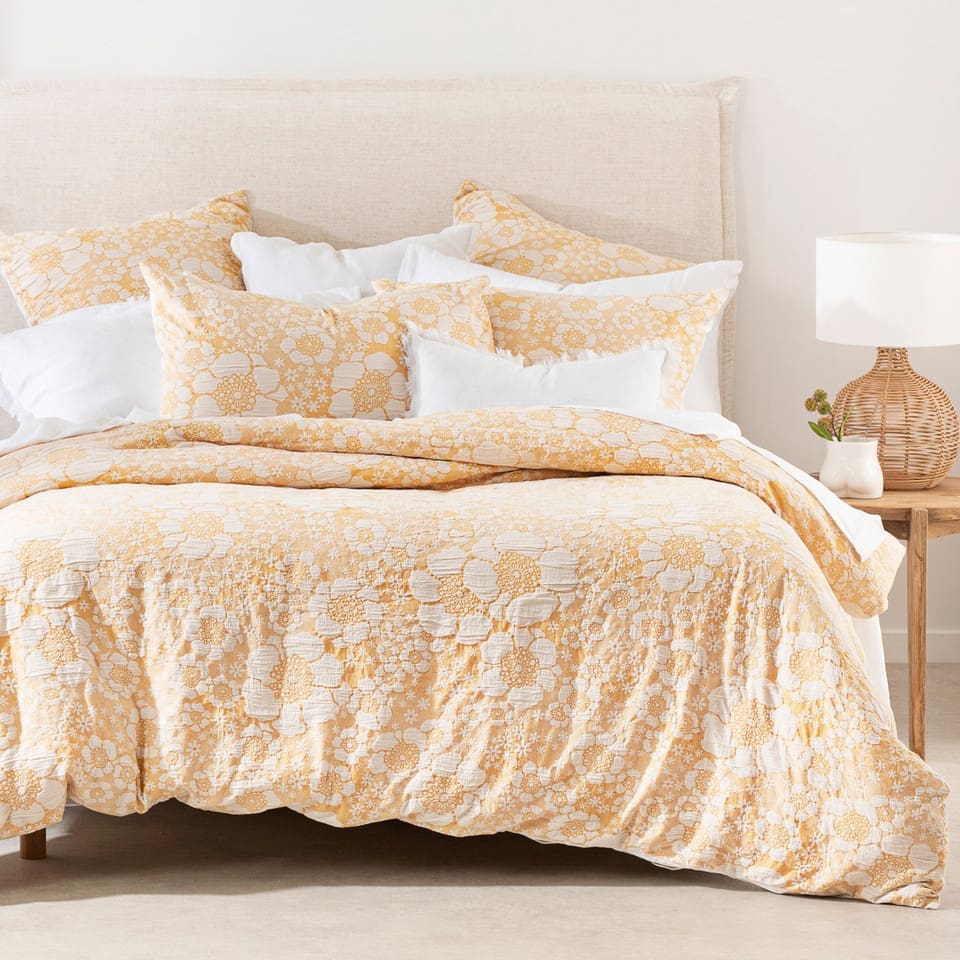 Another store for the print lovers is Linen House! Their latest spring collection is pure sunshine and exactly what we all need after that wet winter. Bring some joy to your bedroom and explore their fabulous new bedding collection online.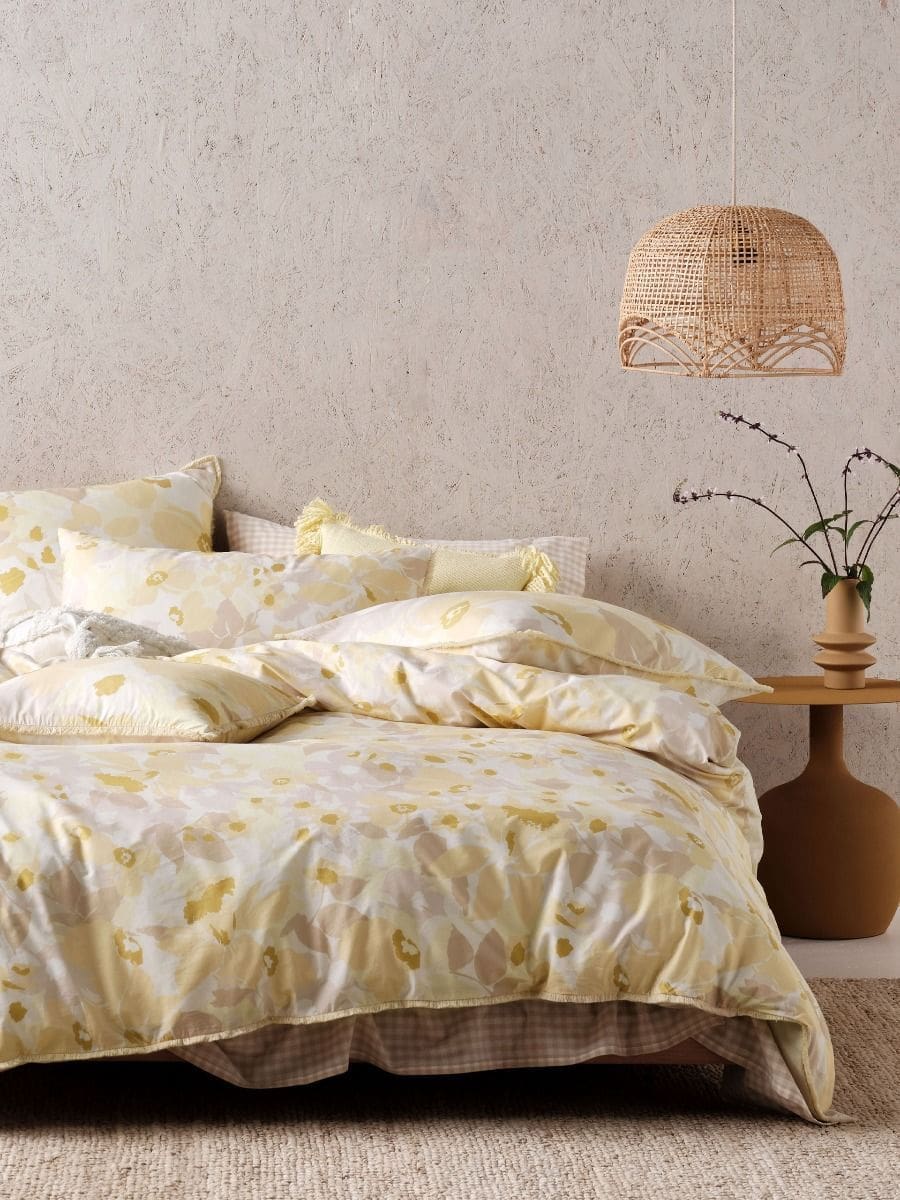 A newer bedding brand on our radar is I Love Linen. Their range of luxury French linen, cotton and bamboo bedding has gotten thousands of 5 star reviews and it's easy to see why. Gorgeous colourways, trendy yet timeless prints, and quality to die for.
Their range is extensive so if you'd like a little help to narrow down your shopping cart, Gina has picked out her 5 favourites from I Love Linen here.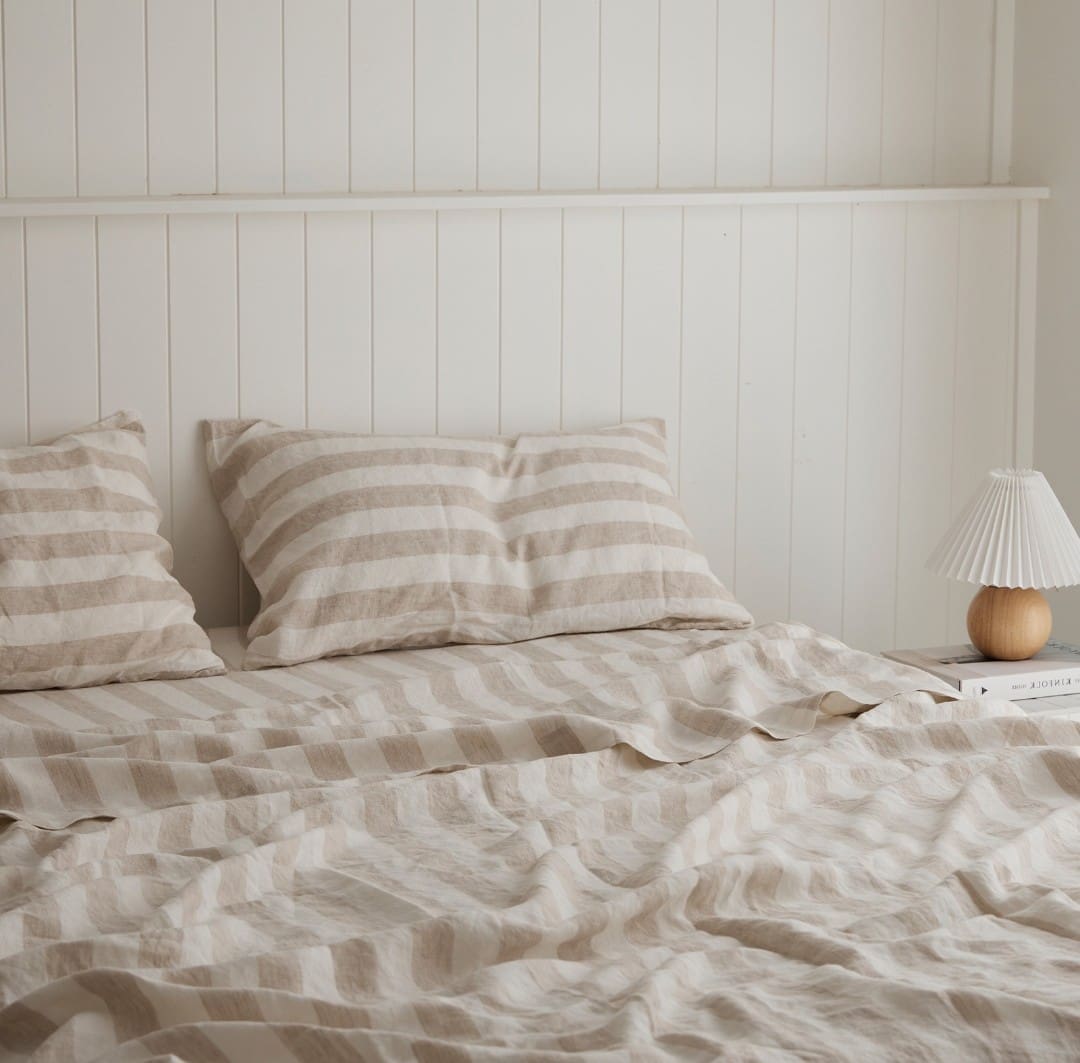 If you're looking for something a little more boho with stacks of texture and colour, you've got to check out Anthropologie. They have a range of artisan, hand-stitched prints making them a unique, beautiful addition to the bedroom.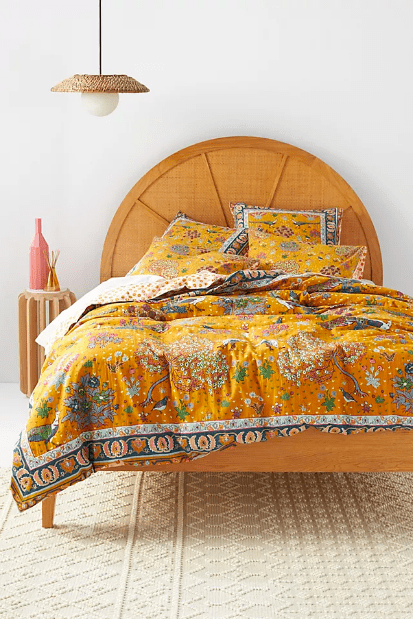 KAS Australian has a fabulous range of bedding in on-trend prints, patterns and colours. They're also a family run business and Australian owned which we just love about them!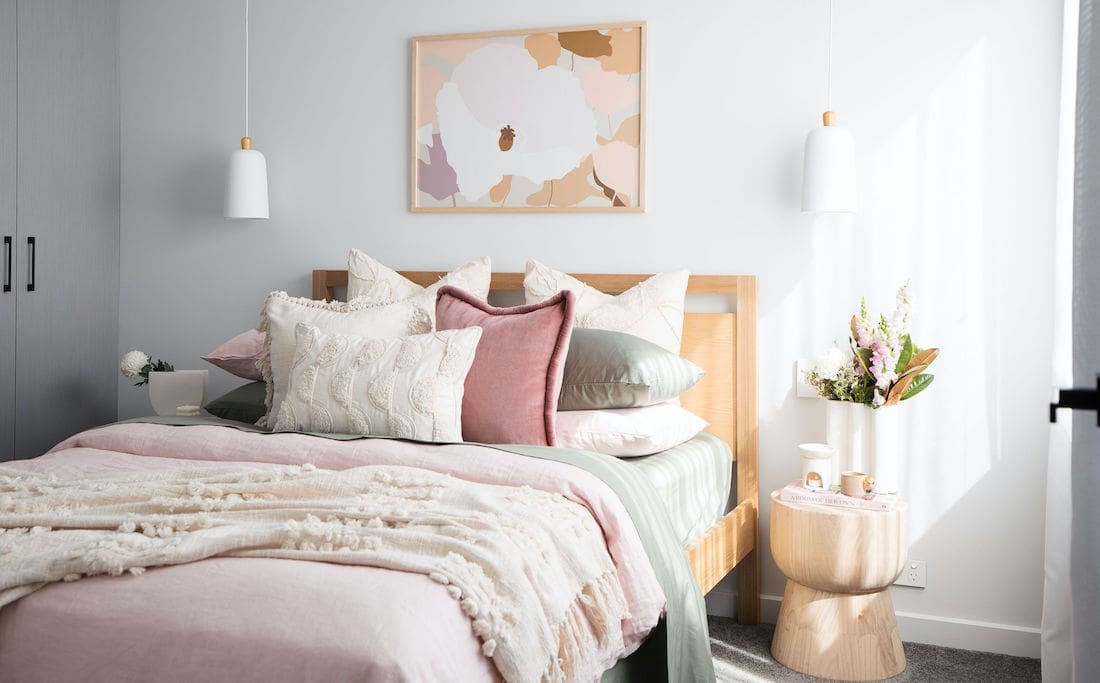 We hope this round up has helped you discover some great places to buy bedding online. If you find any other fab buys, let us know by posting them in the comments below.
Disclaimer: This post was first published in August 2021 and continues to be updated with latest information and images. It contains some affiliate links. This means that when you click on a link and purchase something from that site, we may make a small commission at no extra cost to you.