Today's talented artist joins us all the way from Arlington, Virginia in the USA. Her works of art are bold, bright, wonderfully colourful and full of incredible texture. We are delighted to introduce you to Ann Marie Coolick, the artist behind AM Coolick.
Related article: In full bloom: Escape to a floral wonderland with art by Sam Matthews
Related article: The intriguing, tactile wall sculptures from Fibrous Design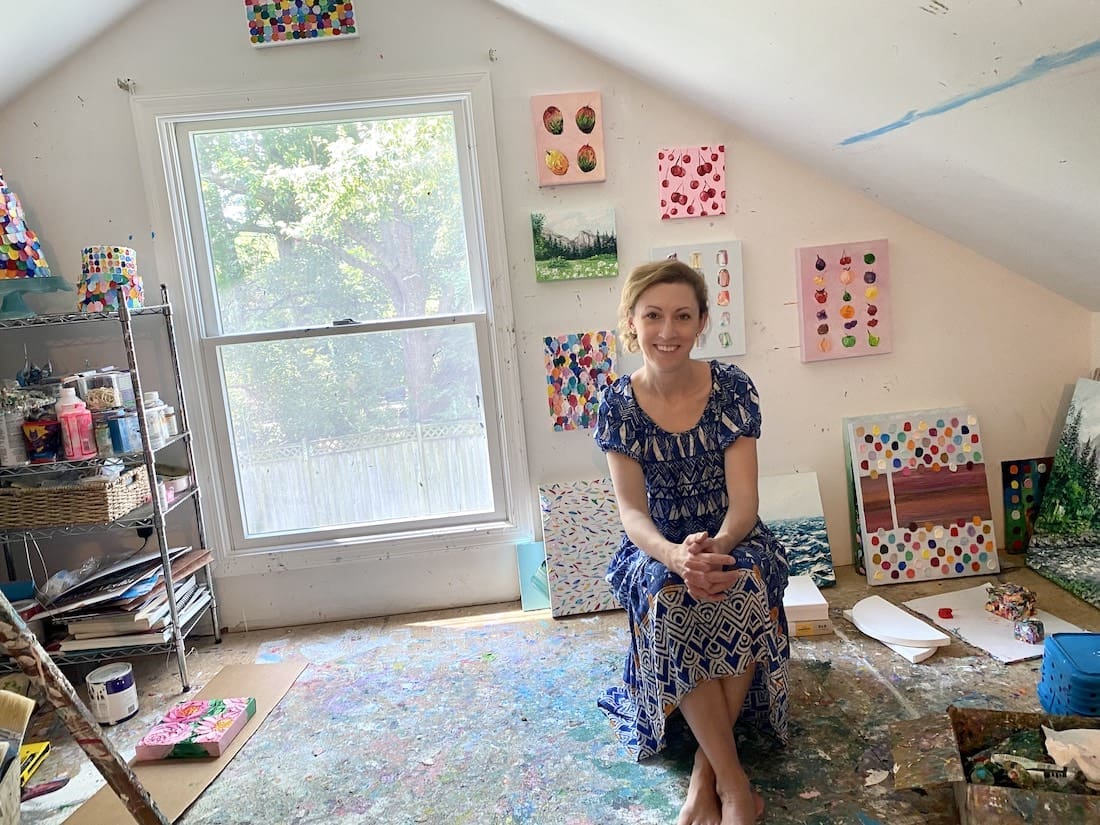 A busy Mum and lover of the outdoors, Ann Marie's inspiration for her art, AM Coolick, comes from colour and nature.
"I'm an artist and a Mum to 4 kids," says Ann Marie with a smile. "I have 3 boys and a baby girl and we live in Arlington Virginia.
"Aside from my obvious love of painting, I enjoy hiking, trail running and visiting national parks. Some of the places we visit are obvious in the artworks I create.
"While much of my traditional work is inspired by places I've hiked or visited, my minimalist pieces are inspired by my affinity for playing with the paint itself."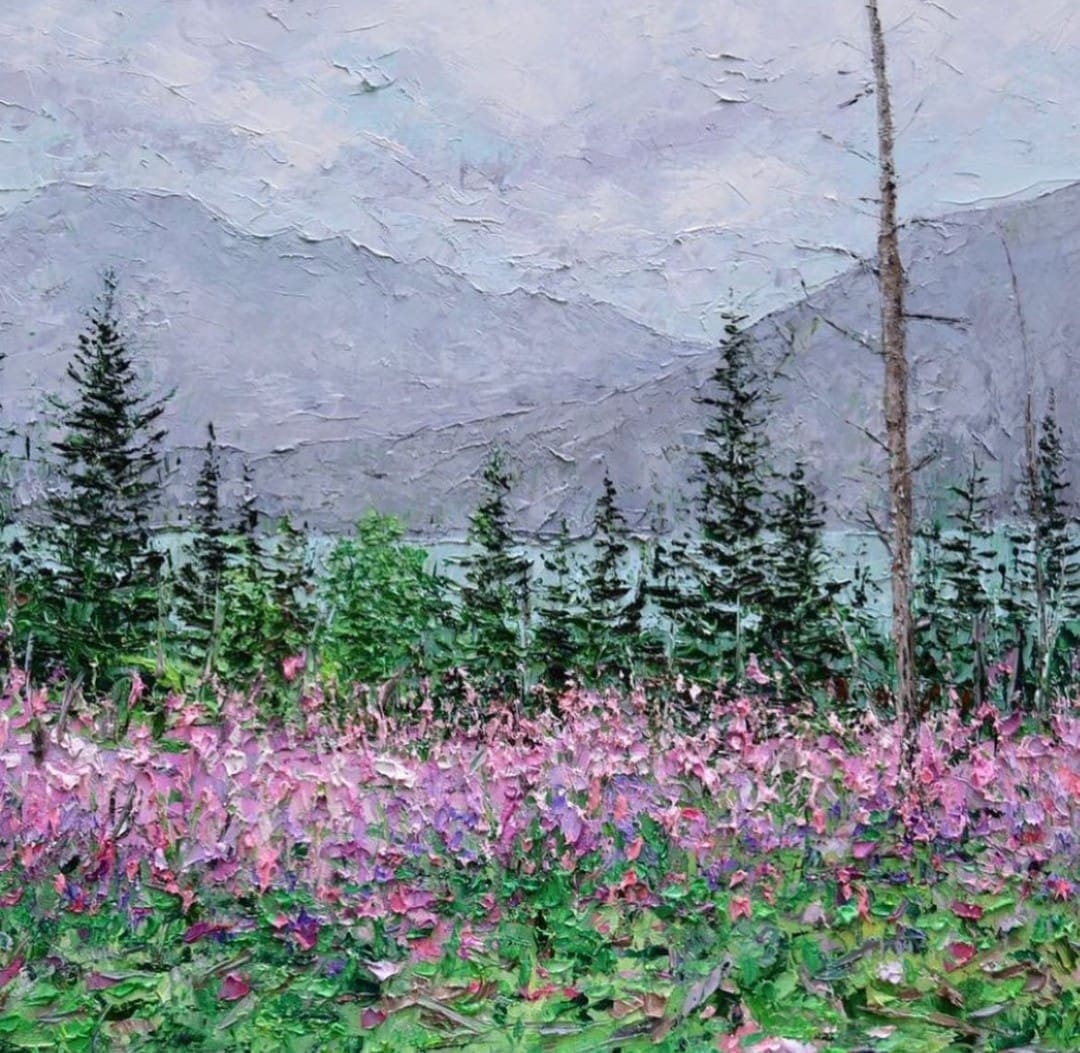 Like many budding artists, Ann Marie's skills and passion were there, but the industry was tough to crack.
"I knew in high school that I wanted to be an artist. I majored in studio art in college and also did a dual degree in marketing management.
"After graduating I attempted to find a job in the arts but my determination to focus on painting alone yielded few opportunities. Eventually I found a great (although non-related) job with the government. I worked full-time while also completing a residency at the Arlington Arts Center.
"When my first son was born I was able to go part-time at my 'other job' and we built a small in-home studio where my art practice flourished. During that time I joined Instagram and everything took off from there.
"I left my 'other job' 4 years ago and today, I am independently supporting my family of six from art alone. Now that AM Coolick is my full-time job, I fully appreciate the struggle that got me here," Ann Marie says with pride.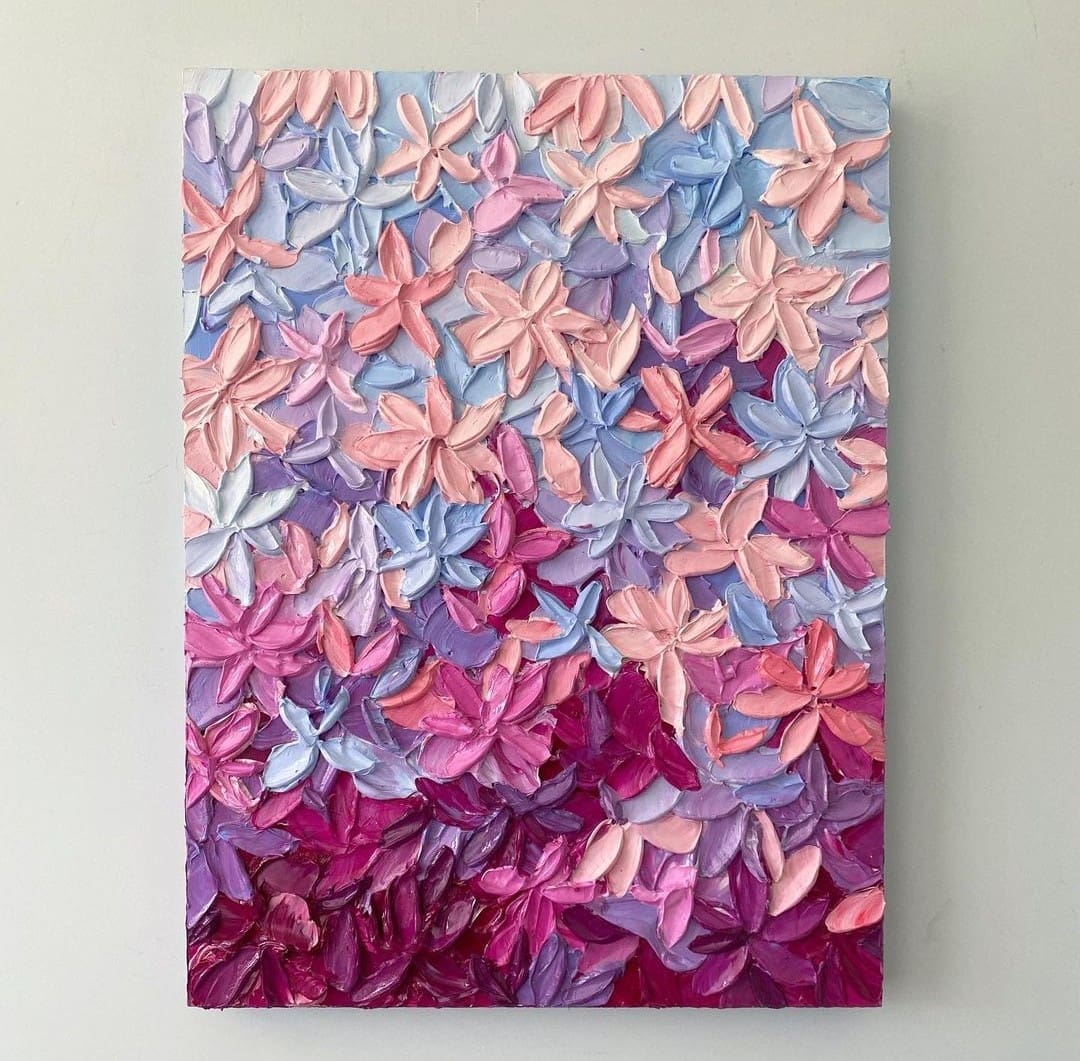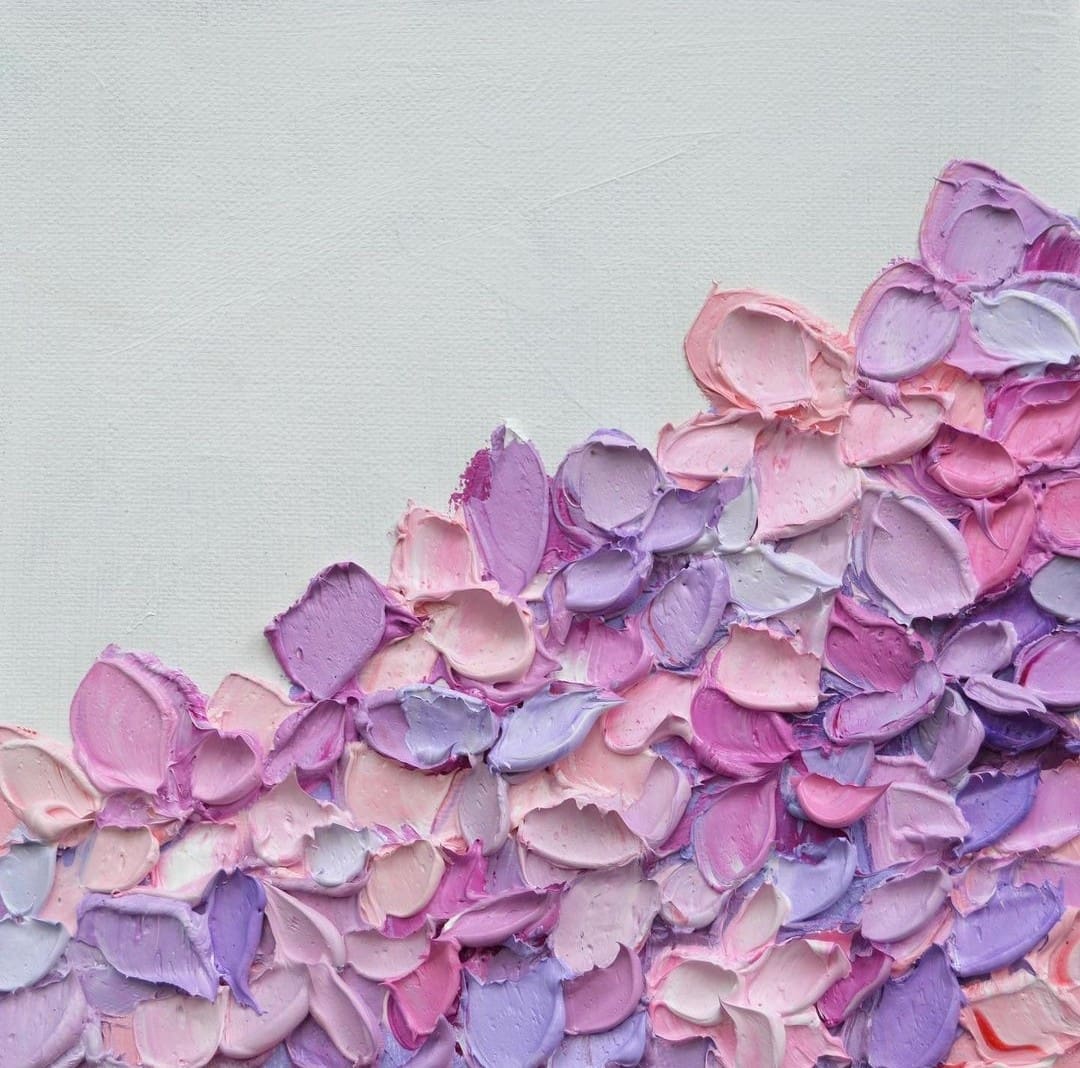 It's evident that AM Coolick designs are all about luscious textures and a whole lot of colour.
"Since my first oil painting as a teenager, the key ingredient was always texture. In college I experimented with knives and once I joined my first group studio, I switched exclusively to palette knives. Partly because the clean-up was so much easier in a shared space!
"I've been painting exclusively with knives for over 15 years and regularly use various other tools like frosting knives, spatulas, and spoons.
"My recent fruit series was a spin-off of my polka daubs. I'm always thinking of ways to explore different shapes and forms in a minimalist style like lips and hearts."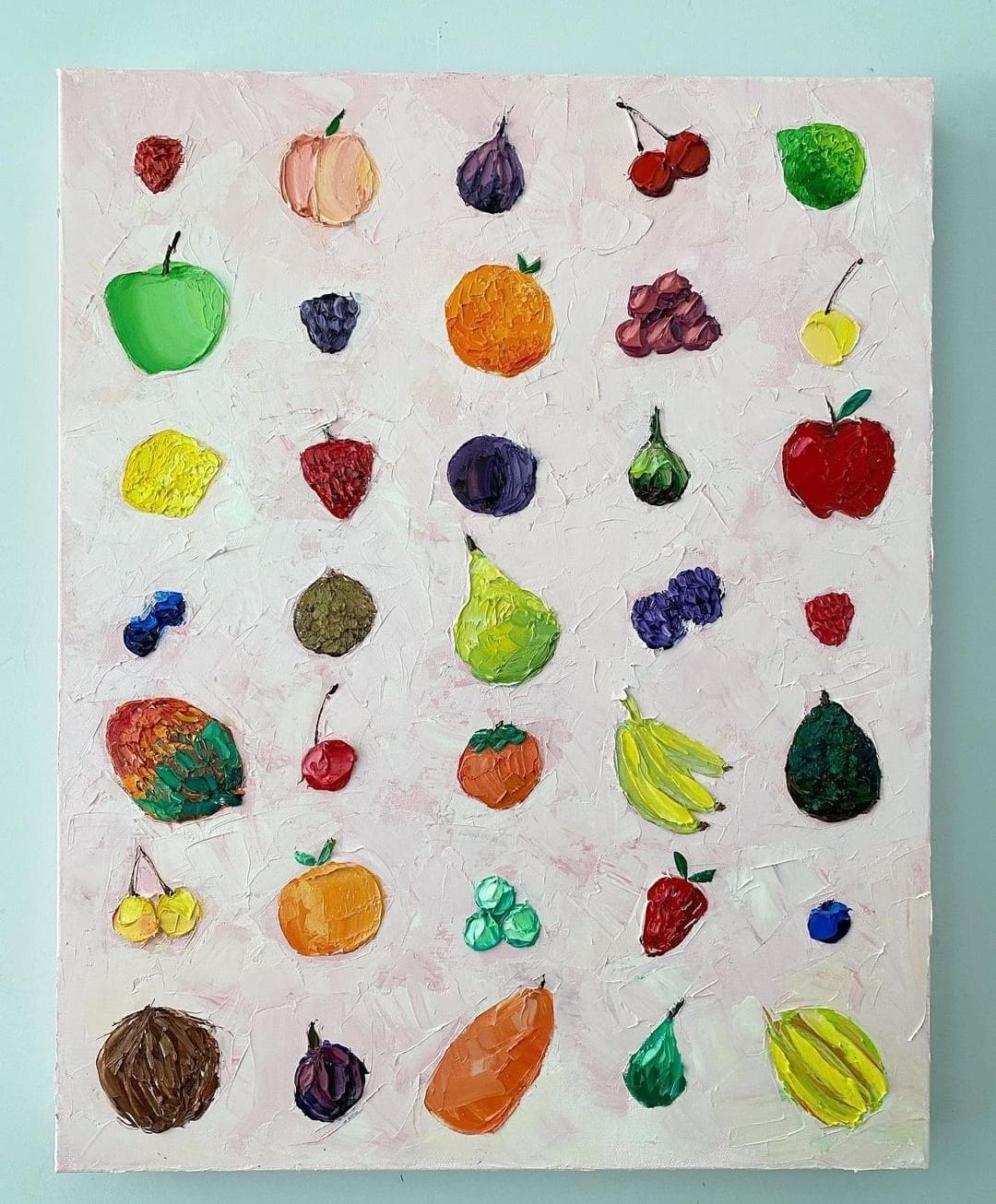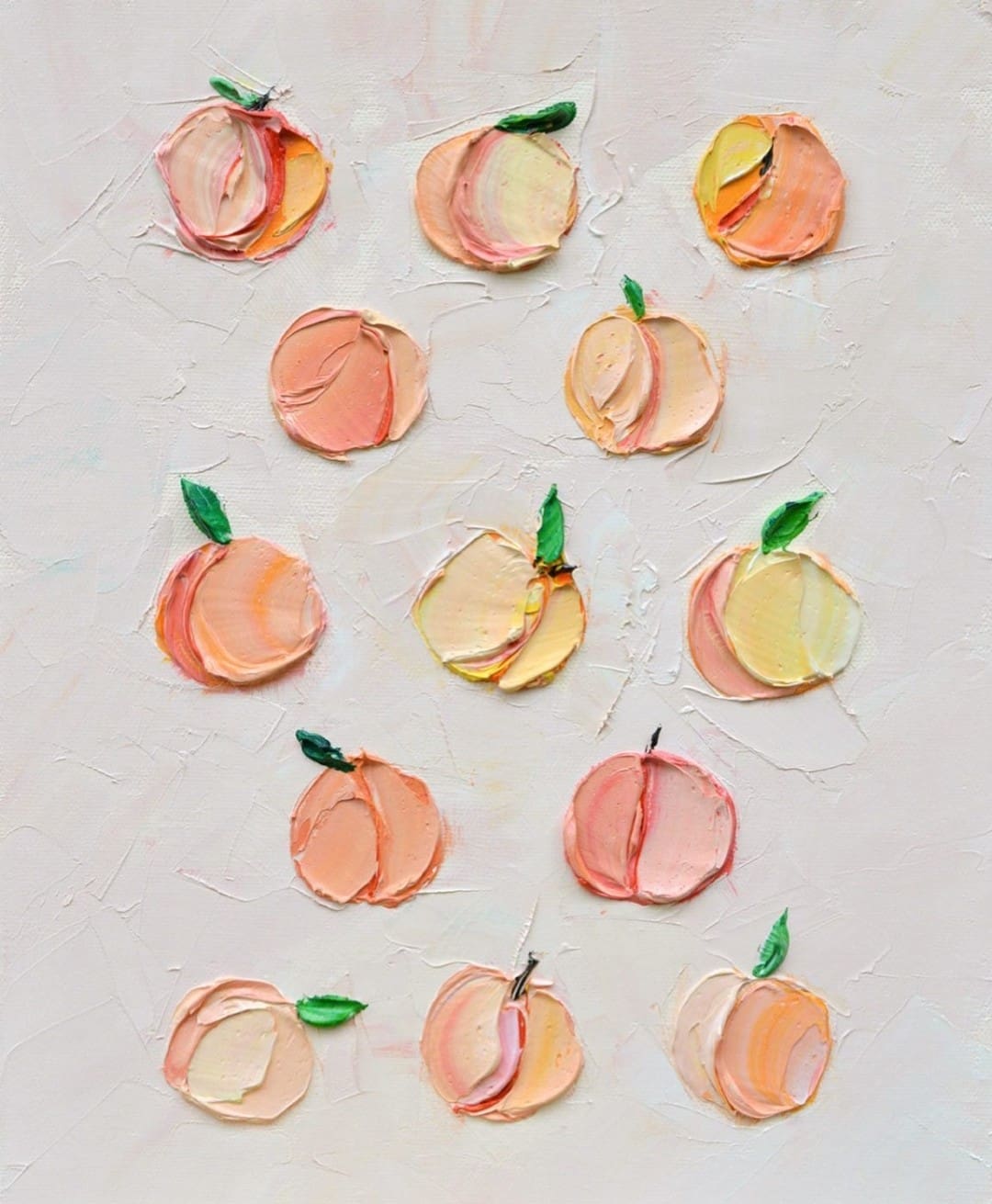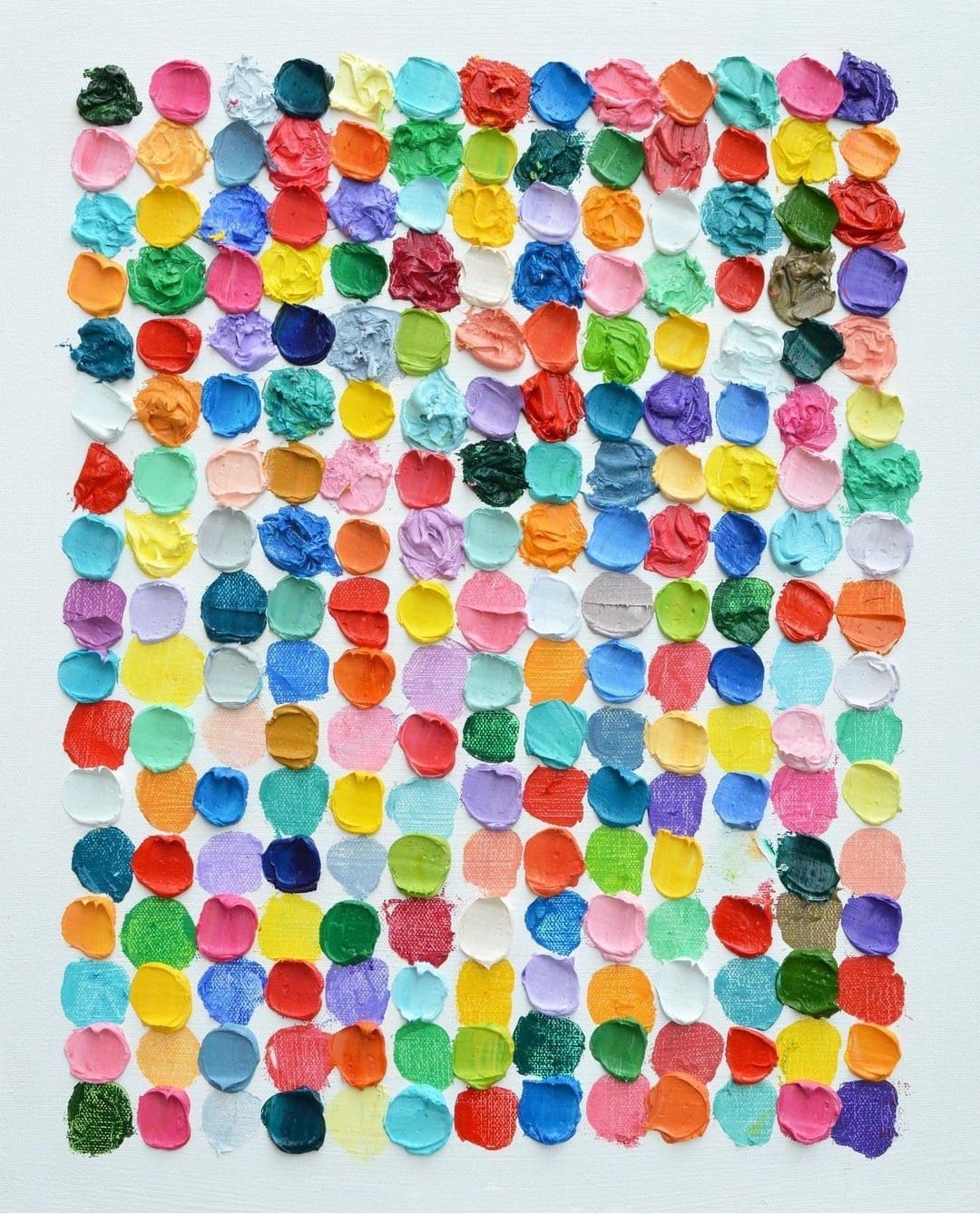 With big, exciting projects in the works, we can't wait to see what the future holds for Ann Marie.
"I'm working on a special project for the Museum of Broadway opening this November in Times Square. It'll be my first large-scale installation incorporating my signature thick paint.
"I also have a pretty epic collaboration coming up this fall with pop artist Betsy Enzensberger. Exciting times ahead," smiles Ann Marie.
Thank you to Ann Marie for sharing her art, AM Coolick with us. You can keep up to date with her latest endeavours through her Instagram or browse her gorgeous artworks on her website.
More artist interviews here