An often neglected room of the home when it comes to styling is the bathroom but with just a few stylish pieces, you can give your bathroom a fresh new feel.
Replacing your bathroom decor is one of the most affordable ways to update your bathroom and there's no shortage of fabulous and affordable products to choose from.
Here are our must-have stylish bathroom accessories!
Related article: Make your own concrete trivet
Related article: How to decorate your bathroom: Bathroom styling tips and tricks
1. Tray or trivet
We talk all the time about how great trays and trivets are! They create the perfect base for styled arrangements — instantly making a collection of small objects look as though they've been thoughtfully placed and belong.
There are plenty of styles and materials of trays on the market now, including marble, terrazzo, bamboo and concrete. Find our favourites below or be inspired to DIY your own.
Shop our favourite trays and trivets
2. Hand wash
The days of having to transfer your hand wash into a pump vessel are over since hand wash bottles have become decor pieces in their own right. This product is front and centre on your vanity. So if you're decorating your bathroom on a budget, we suggest spending a little on a hand wash that will elevate your bathroom. Find our round up of the best hand washes here.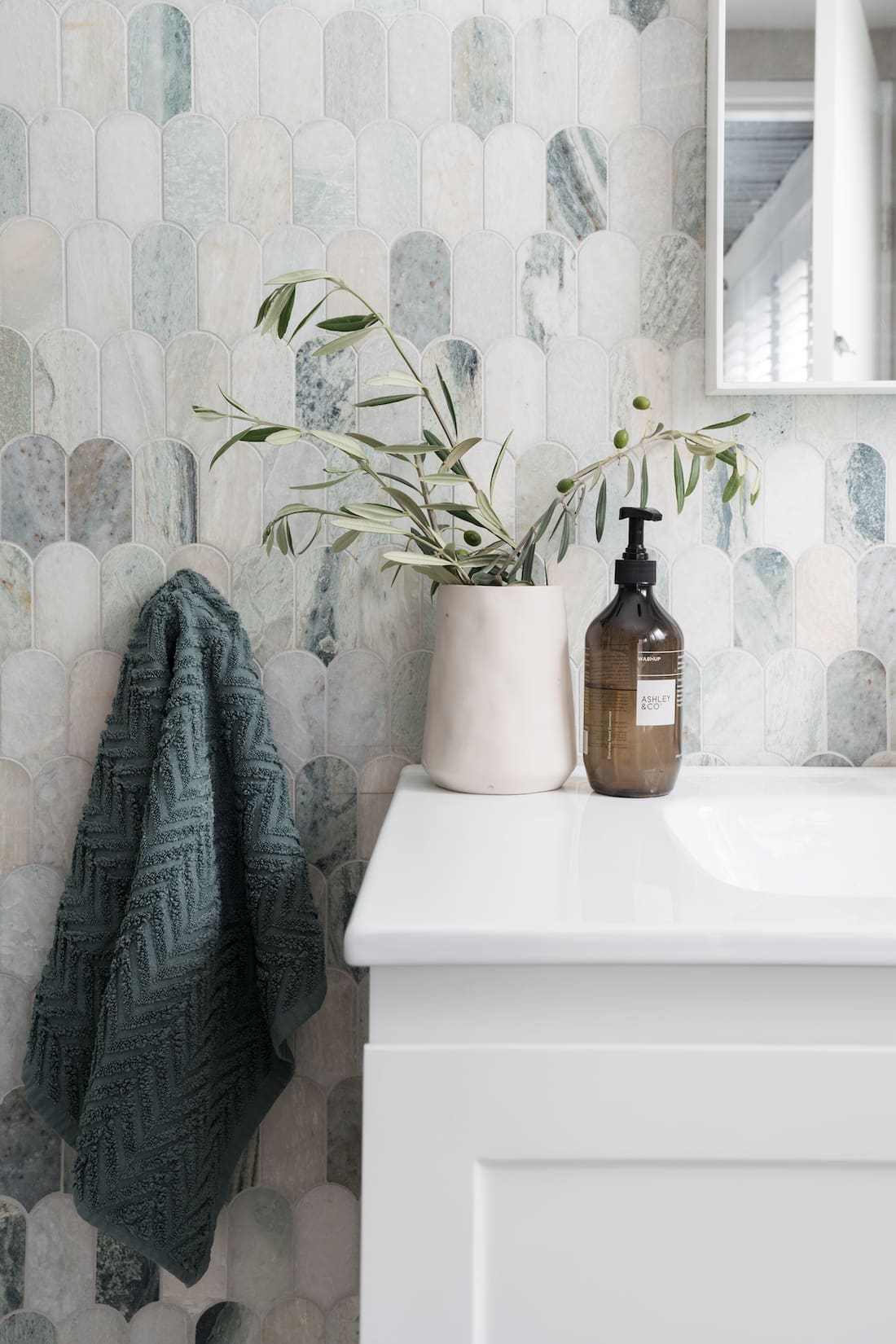 3. Pots or hanging planters
Plants are a good idea in any room of the home — especially the bathroom. Whether it's a small pot plant on your vanity, a freestanding pot by the bath or a hanging planter, you really can't go wrong!
These are the top plants that thrive in a bathroom, including our fave Devil's Ivy which is so easy to propagate.
Shop our favourite indoor pots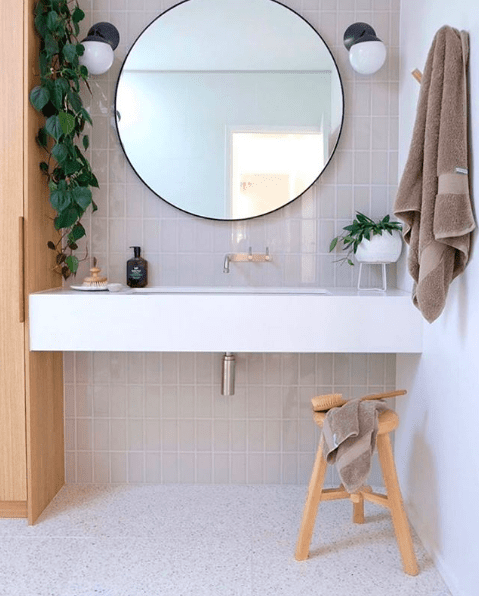 4. Towels
You would have heard us say before that towels can be like art for your bathroom. Add a pop of colour and softness to your space with patterned, textured or colourful towels. Because switching your towels and bath mat is one of the easiest ways to freshen up your bathroom.
To elevate the look of your bathroom, you can also try different towel folding techniques. We share easy step-by-step instructions with photos to master 2 of the most popular towel folding styling ideas.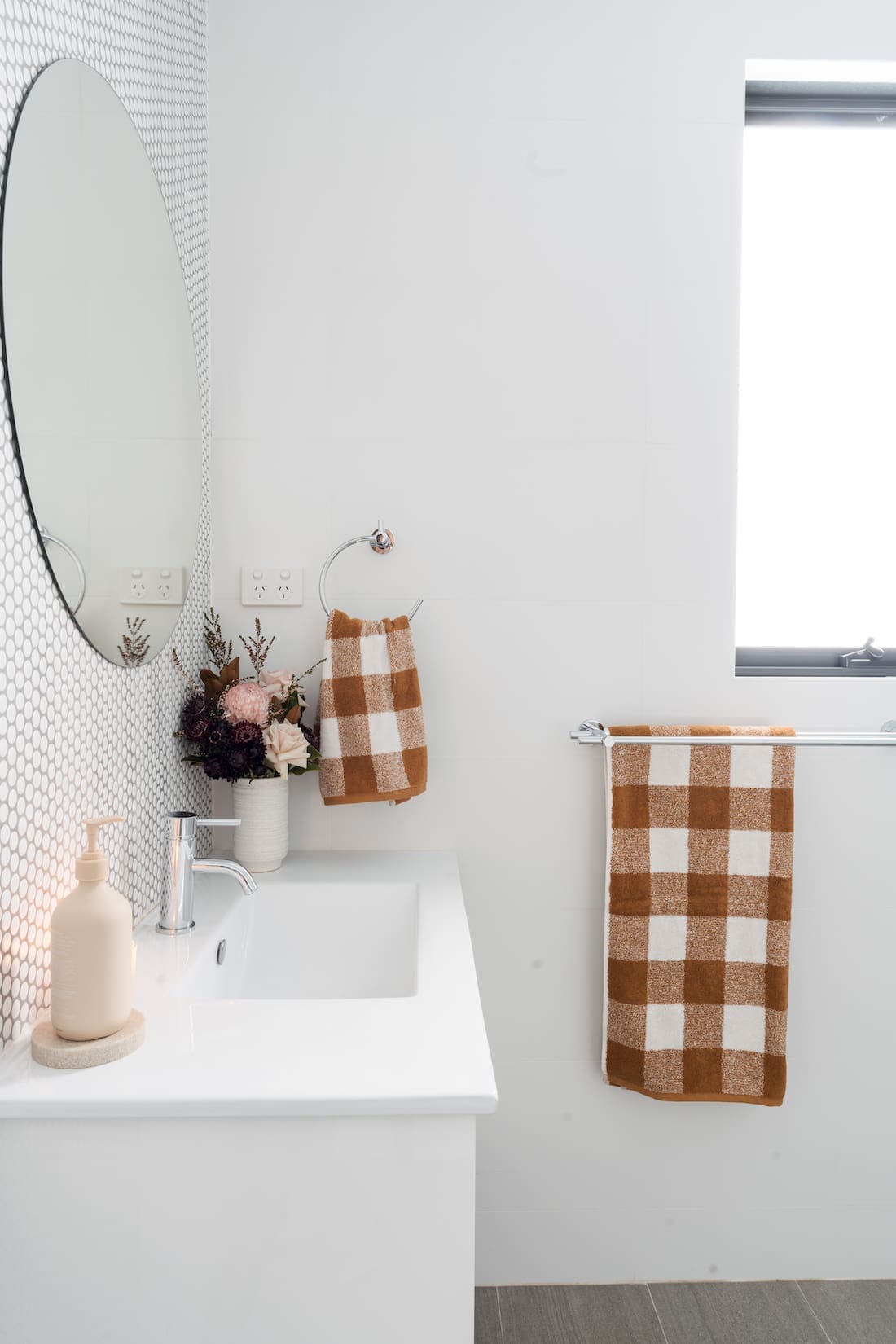 5. Candles
When they're burning, candles provide ambient lighting and will fill your space with a heavenly scent… and when they're not, they make for a fab small bathroom decor piece. Perfect for placing on the vanity or also keeping in the bath niche ready for your next relaxing soak. Find some of our favourite candles here or check out this DIY to make your own.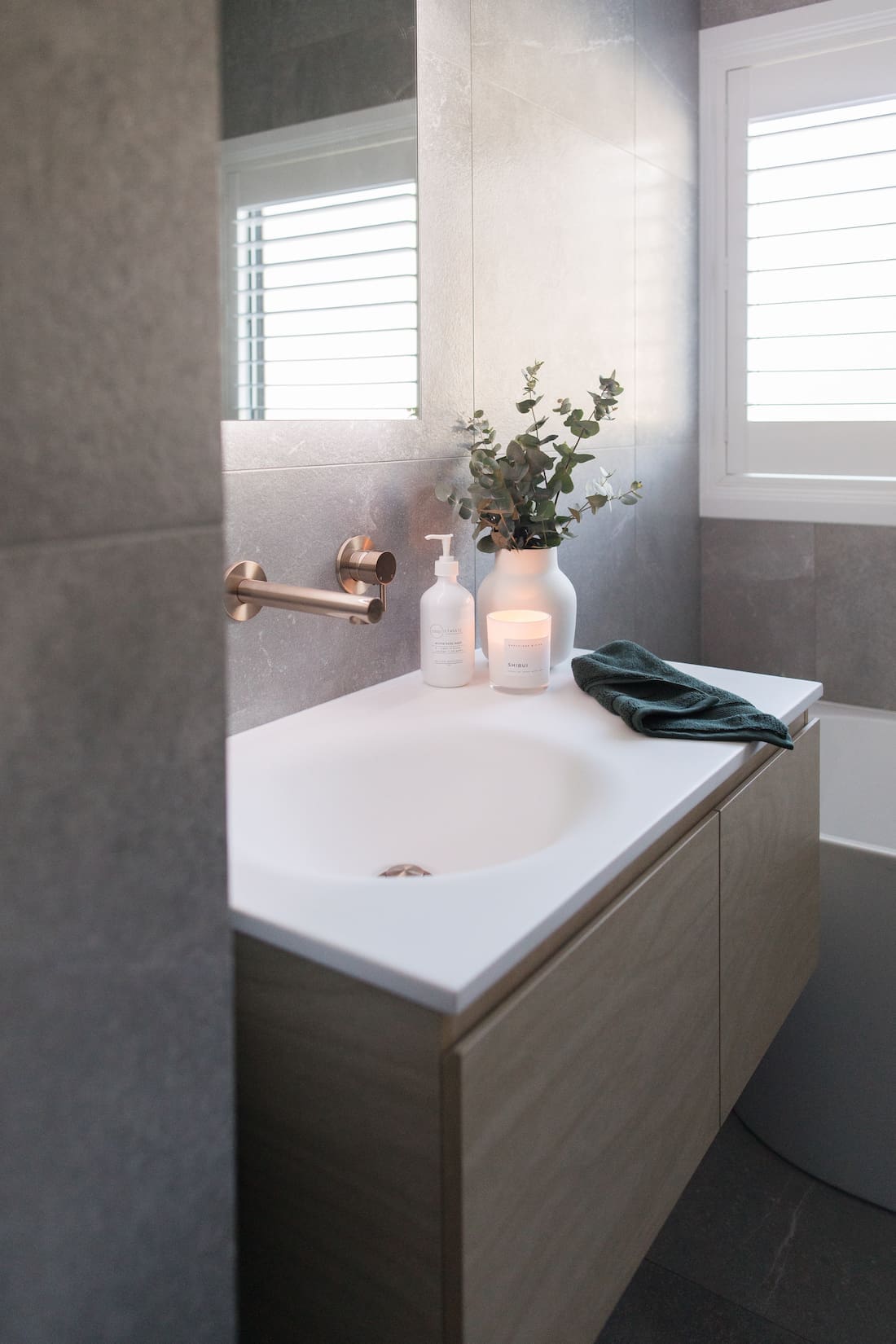 6. Stool or bath tray
It's hard to see a bathroom in a magazine that doesn't have this styling essential! Stools work especially well near a bath to hold body products, candle, book and other items you want within easy reach. Alternatively, you can find some great bath trays on the market now or make your own.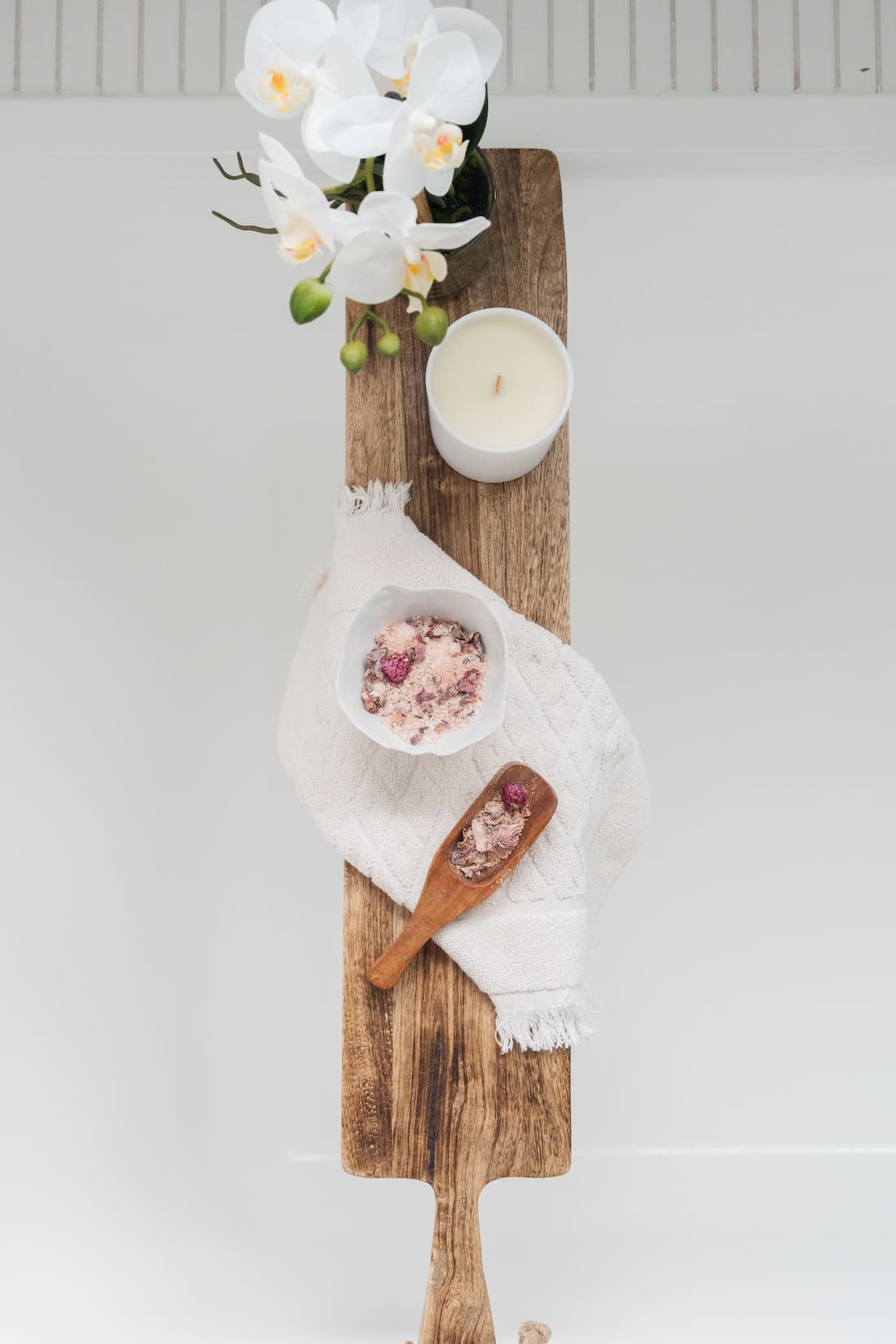 7. Art
We get asked all the time if art in the bathroom is a good idea and we say, why not?! Of course, we wouldn't go placing expensive artist prints or canvases in the space as moisture from daily showers could damage them. But if you have some affordable wall art that makes you happy, or art that won't be damaged from moisture, why not fill a blank wall or rest one or two along a ledge in your space?
These are our favourite stylish bathroom accessories. If you're shopping for pieces to style your bathroom, you might like to check out our bathroom styling tips here.
Disclaimer: This post was first published in August 2020 and continues to be updated with latest information and images. It contains some affiliate links. This means that when you click on a link and purchase something from that site, we may make a small commission at no extra cost to you.