The bright, cheerful and fun ceramics from Kiwi Poca are guaranteed to make you smile. Think mugs with pretzel handles, plates that look like slices of bread, and strawberries and cream teapots.
We were delighted to sit down for a virtual chat with Elif Cesur Gökalp, the Turkish designer behind ceramics brand, Kiwi Poca.
Related article: Ahyayah ceramics: Colourful, handmade pieces that spark joy
Related article: Delicate, handcrafted masterpieces from glass artist, Amanda Dziedzic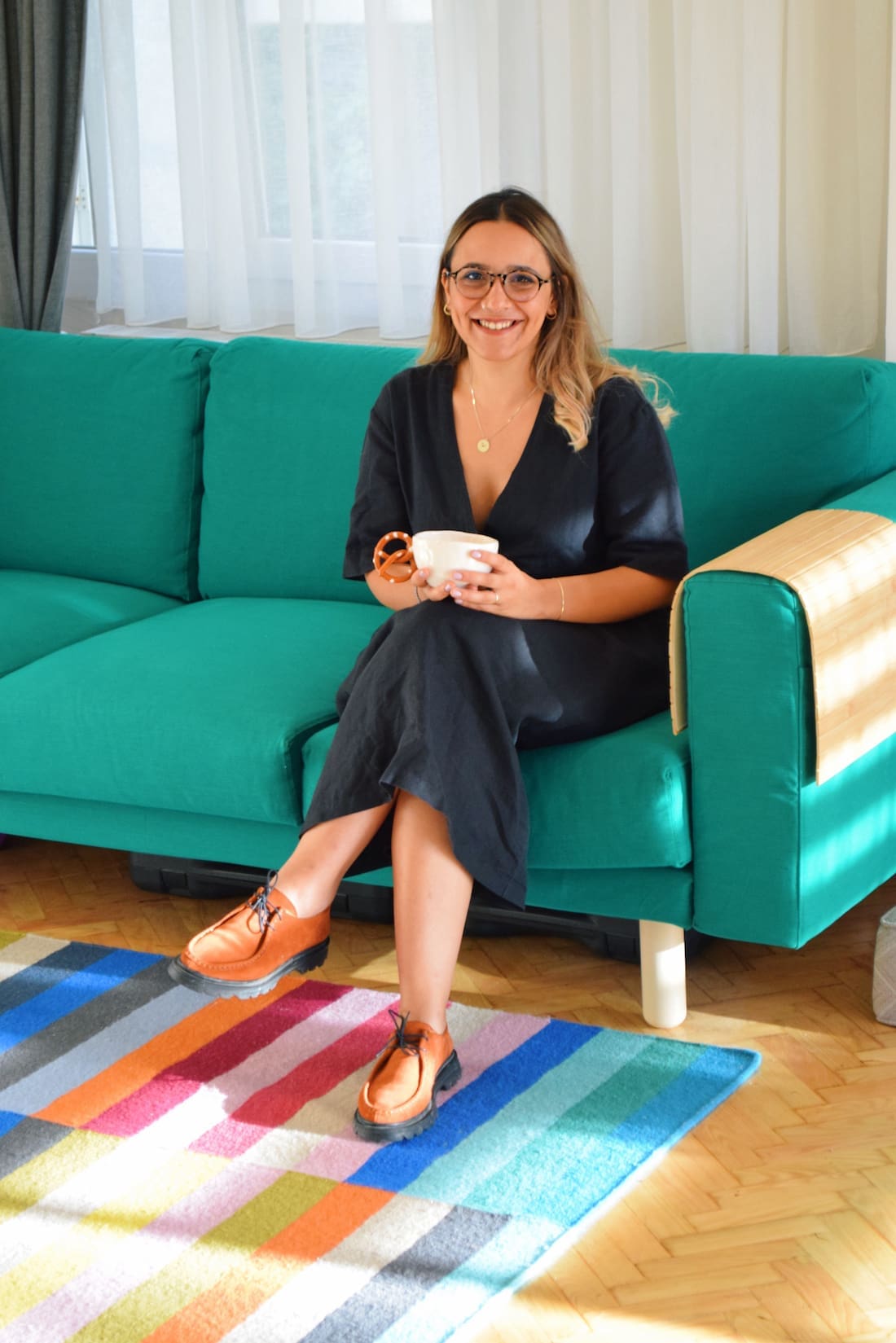 A budding artist from a very young age, Elif was encouraged to pursue the arts by her family.
"I've always been interested in art," says Elif with a smile. "I loved to paint when I was young and our home was always covered in my drawings.
"My family were incredibly supportive and saw my talent and encouraged me to continue to improve. I loved art in high school and at university I attended the Academy of Fine Arts.
"After I graduated, I worked in many different studios and workshops where I discovered the joy of ceramics. I love to play with clay and make a new design sparked from the idea at the very beginning, all the way through to the finished product at the end. It's become my passion."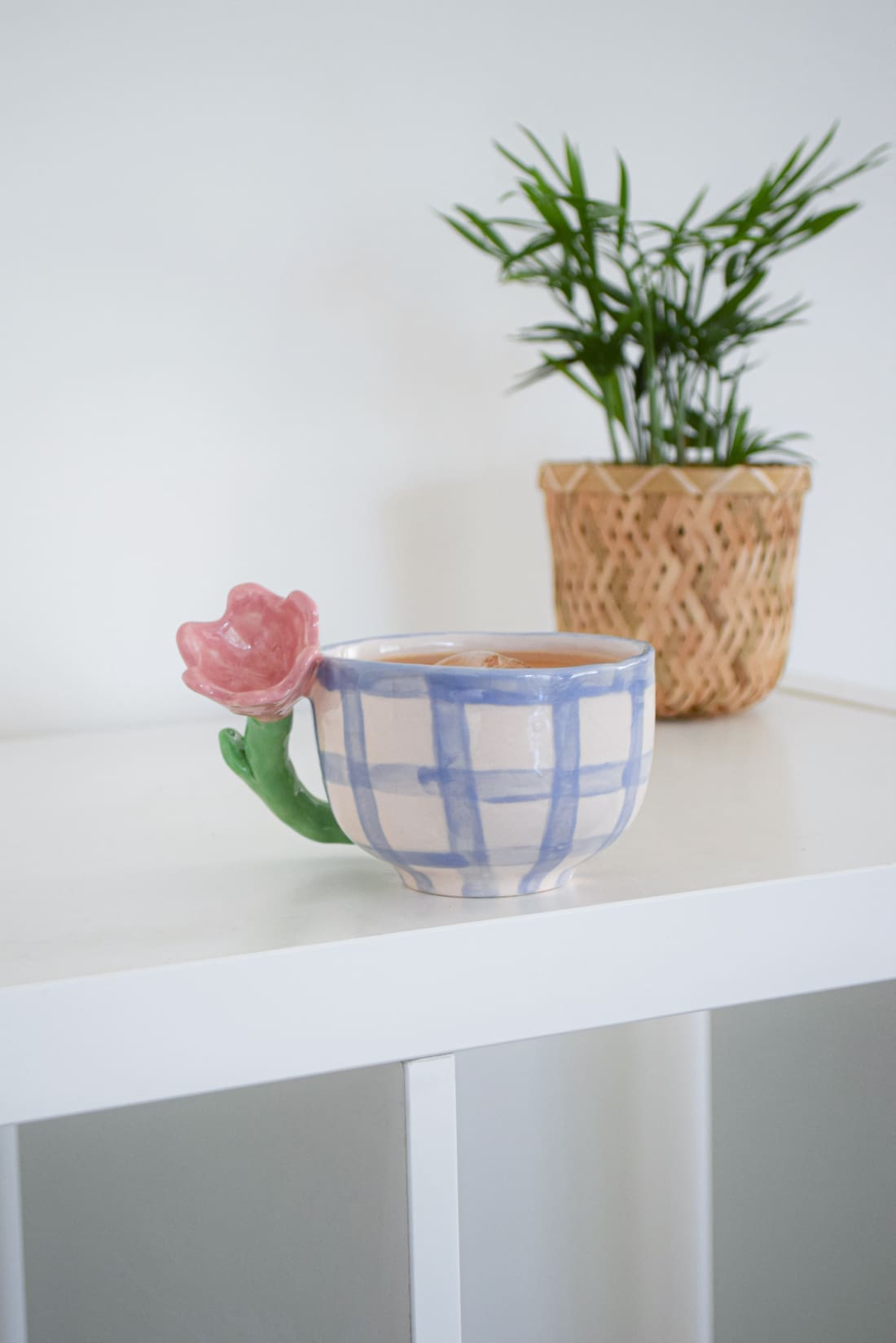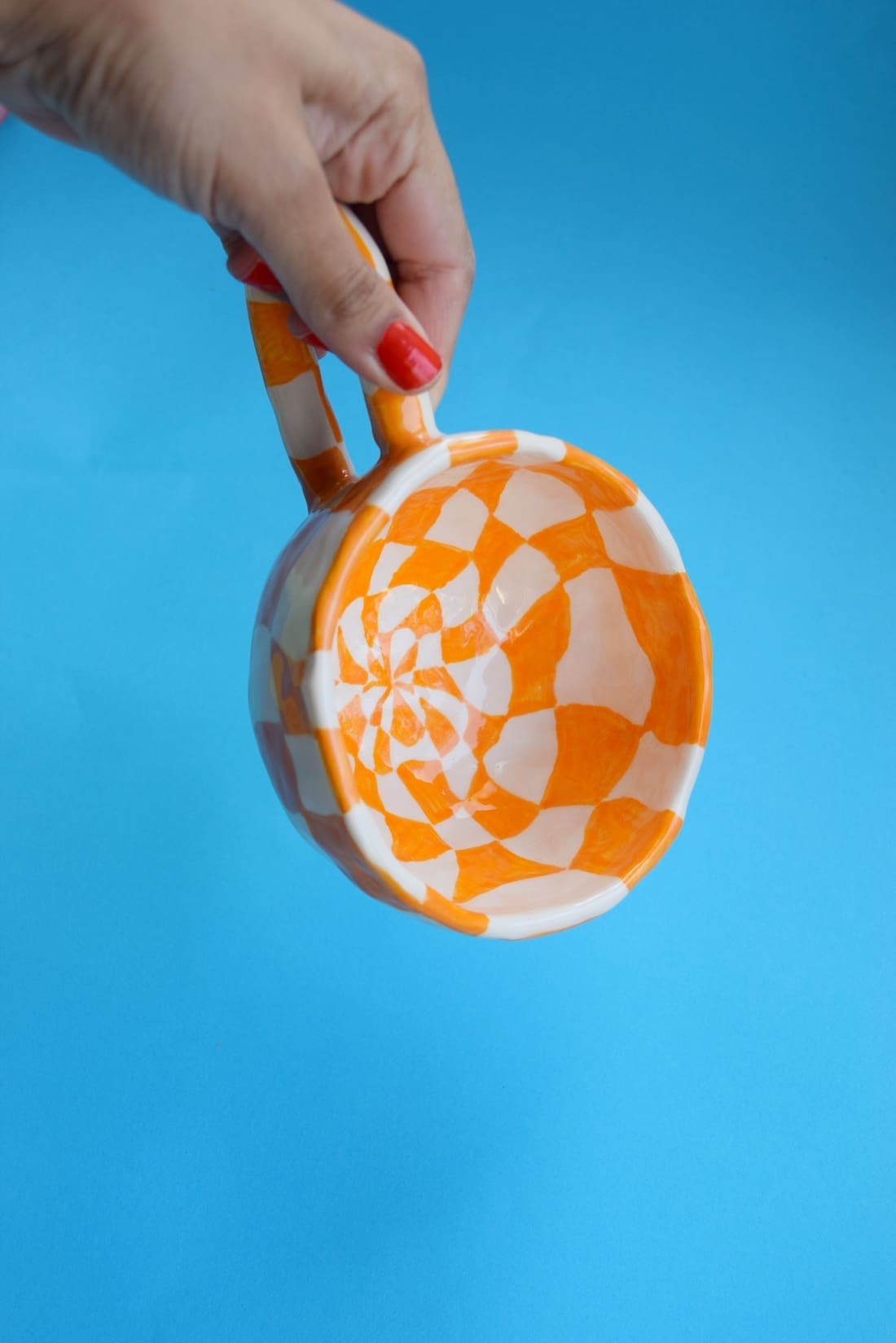 Elif discovered ceramics purely by chance, finding that they gave her the opportunity to truly express herself.
"At university, I was studying fashion and jewellery design. One of the studios I worked at after graduating produced ceramics. It was a happy accident that I discovered ceramics," says Elif.
"I began helping with ceramic production and loved it so much, I took it up as a hobby outside of work.
"It was a wonderful feeling to me. I was designing new things and also producing them without depending on anyone for help, or receiving any design brief. In short, I can be myself in my designs.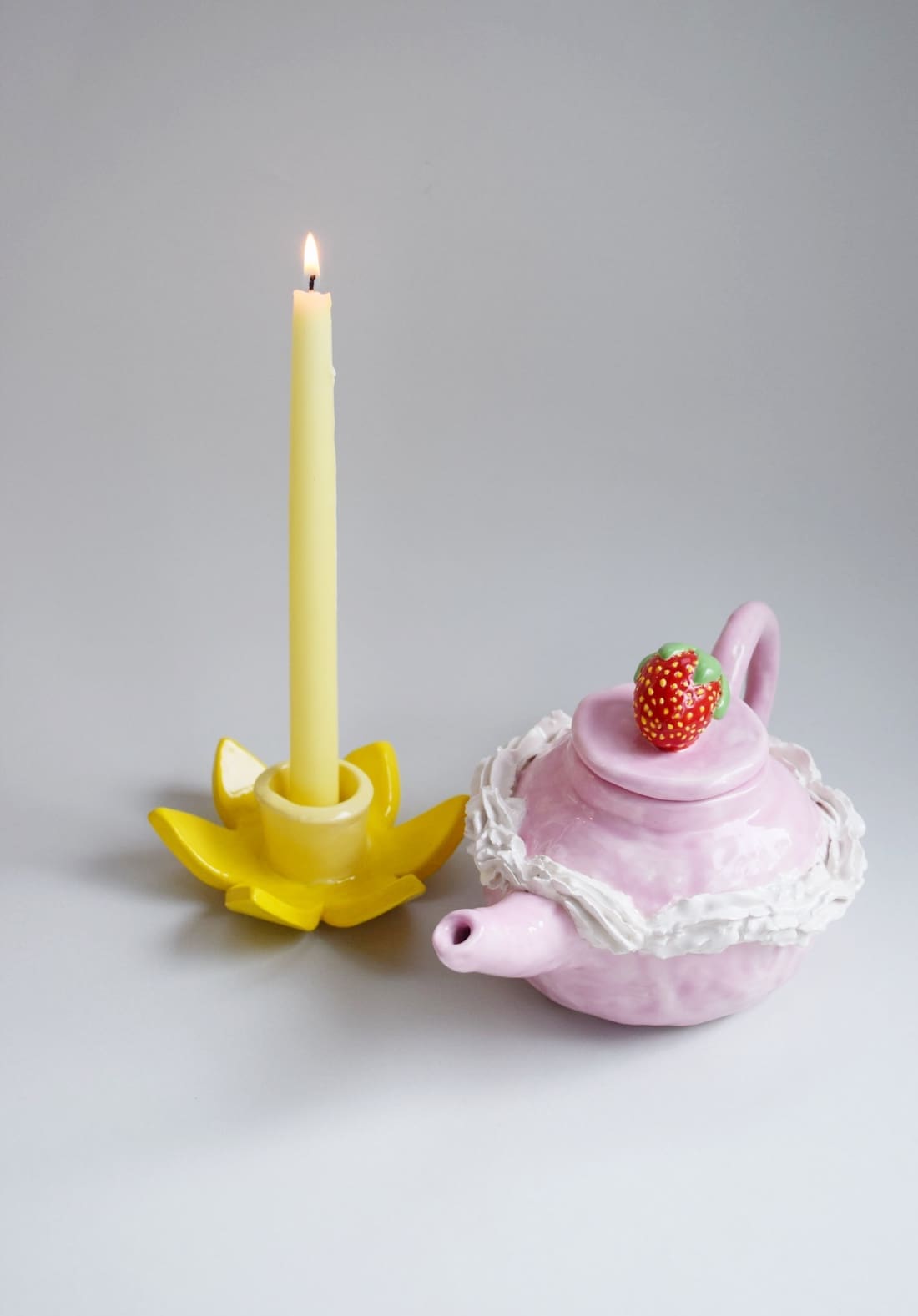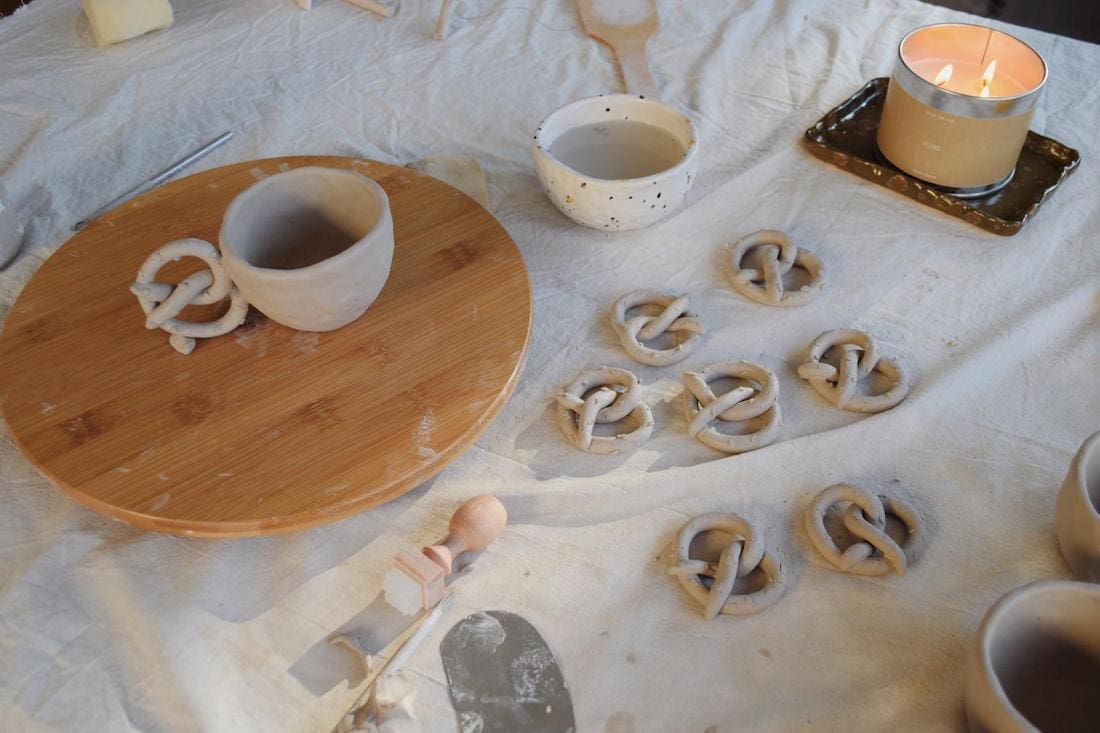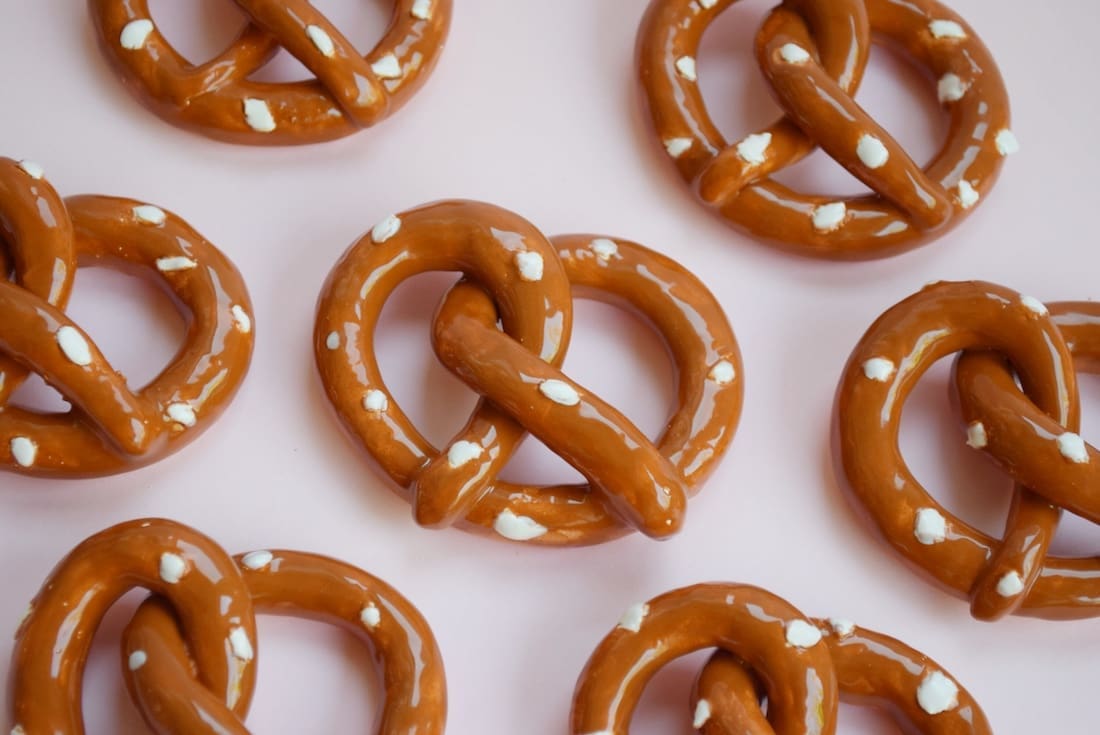 Kiwi Poca was born from Elif's love of nature and her carefree spirit.
"I live in Izmir, Turkey with my husband — who is also my business partner. We moved to a house at the edge of a forest. I adore living here because I love being surrounded by nature. Many of my designs are inspired by nature.
"The name of Kiwi Poca came about after I graduated university. I was looking for a name for my ceramics and had been watching a documentary about birds," Elif recalls.
"It was talking about kiwi birds. I learned that kiwis cannot fly. They run around, jump about and have fun all day long. It was just like me! I'd just graduated, had these skills but no job to use them in. I was going from here to there every day to find a job.
"I felt like that kiwi bird. It was funny and I liked it! This is where the 'Kiwi' part came from. 'Poca' was from Pocahontas. It was the first movie I watched and loved. I brought the 2 words together to create Kiwi Poca. It feels like me."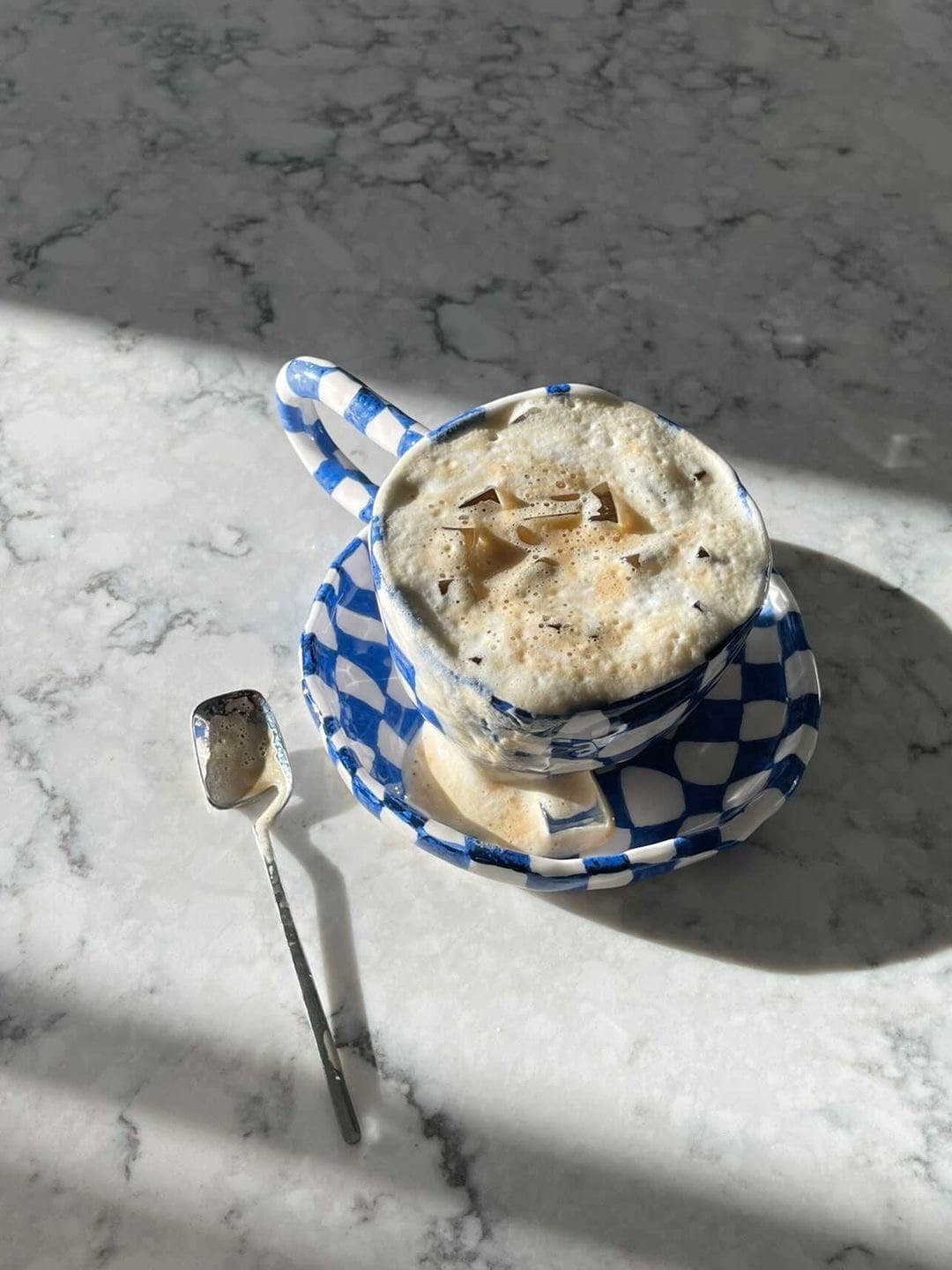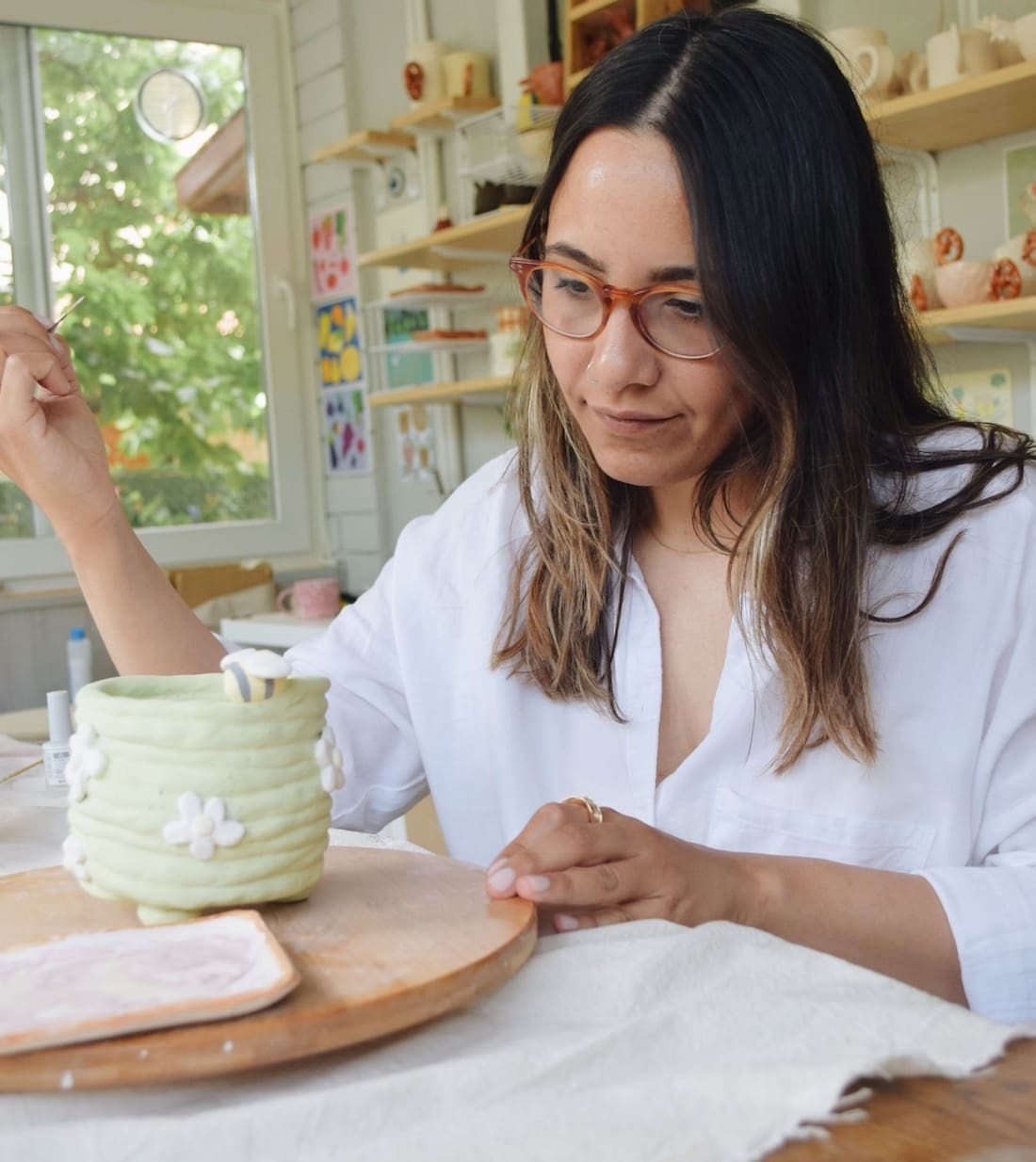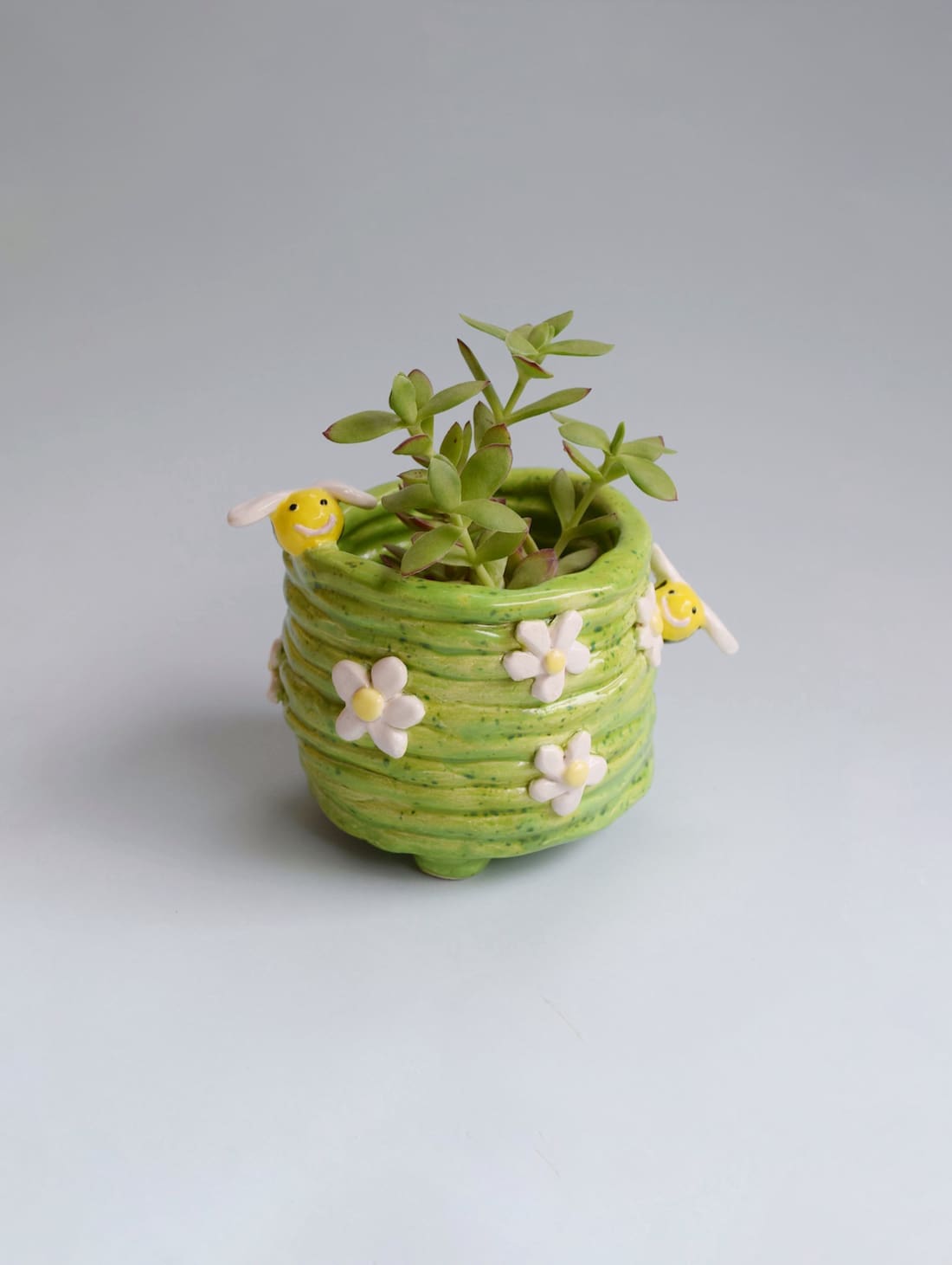 The fun, quirky designs from Kiwi Poca are meticulously planned and thought out.
"When an idea comes mind, first of all I make a sketch. I may work on a sketch for days or weeks until I decide on a design. At this point, I try to reflect on the lines, curves, colours and all the other things until the sketch represents what I really want in my design," Elif explains.
"Next up are colours. Colours are very important to me. I try to ensure the colours are not only compatible with each other, but also that the collections I design work together too. Nature inspires me. It always knows the best, harmonious colours.
"Then once I've finalised the design, I start to make prototypes from clay. Also, I write down the steps for these prototypes to ensure I can produce the same design every single time.
"Even items that have the same design are never identical. Each one is unique because I make them by hand. Each product has its own minor differences that distinguish it from the others. And that's what makes it special.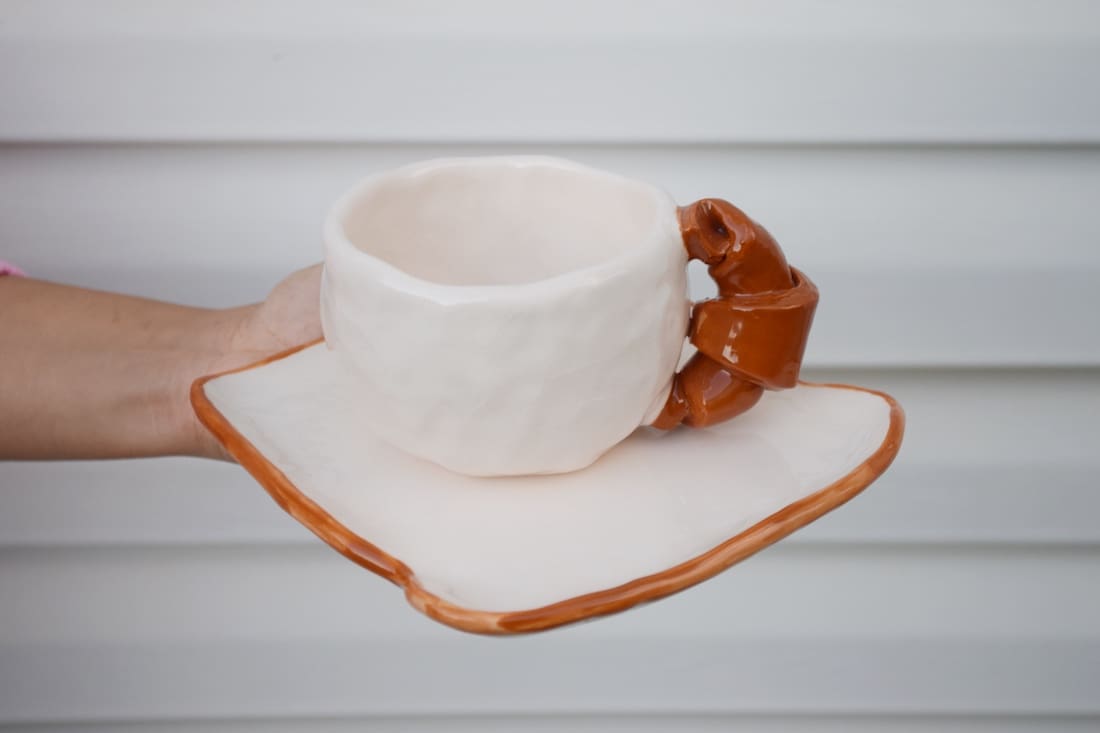 Kiwi Poca pieces are bright, cheerful and above all, FUN!
"I love what I do. They're so much fun to design. I must admit though, the bakery collection is my favourite. The pretzel mug (finalist for an Etsy Design Award 2022), croissant mug and toast plate… they are such a vibe!
"I'm proud that what was once a hobby has now evolved into my full-time job. Since my husband — my biggest supporter and cheerleader — encouraged me to start my business and open my Etsy shop, things have just progressed from there," says Elif excitedly.
"Klin d'oeil in Paris saw my pieces and asked me to attend one of their upcoming exhibitions where I made a number of sales. That was a really big thing for me.
"Since then, I've made some collaborations with shops in America and Denmark. I've also featured in a Turkish fashion magazine and a Danish design magazine. And now here I am, featuring my work on Style Curator in Australia! It's very exciting, I believe I can achieve great things with Kiwi Poca.
The fun, quirky and unique ceramic designs from Kiwi Poca certainly make us smile. Massive thank you to Elif for sharing her artistic journey with us from the other side of the globe. You can explore Elif's Instagram page to see daily updates on pieces she's working on. Or, check out her Etsy store to discover her range. She also does custom orders if you have something even more unique in mind.