To knock down and rebuild or renovate? It's a question many homeowners need to make when they outgrow their current home. But deciding on the right option isn't always clear cut. So to help, let us share with you the top things to think about when choosing between a knock down rebuild or major renovation. Keep scrolling for our tips and the key questions to ask yourself.
Related article: 5 signs your home needs to be rewired before renovating
Related article: 10 electrical and lighting things to consider when building
Work out if it's cheaper to renovate or rebuild
Firstly, crunch the numbers. The right option of whether to rebuild or renovate — or perhaps the ONLY option — is often based on your financial position. So ask yourself, what would you need to do to make the house you have the home of your dreams?
Do a walk through of your current home and make a list of all the things that would need changing. Consult Google (or better, a builder) to get an estimated cost of the works. Also consider the other costs to renovate vs rebuild.
The cost to renovate includes:
design costs, from rejigging the floor plan to a complete redesign and/or extension
approval costs
building costs for the extension and/or completion of internal works, such as a new kitchen
landscaping
short-term rental costs for any portion of time the house is unliveable.
And the cost to knock down and rebuild includes:
design costs for your new home
approval costs, plus additional service fees if you arrange for your architect or a solution like CIVAC to streamline the approval process
demolition of the house, including asbestos removal
levelling the block and site cut
building costs
landscaping
renting or finding alternative housing for the duration of the build.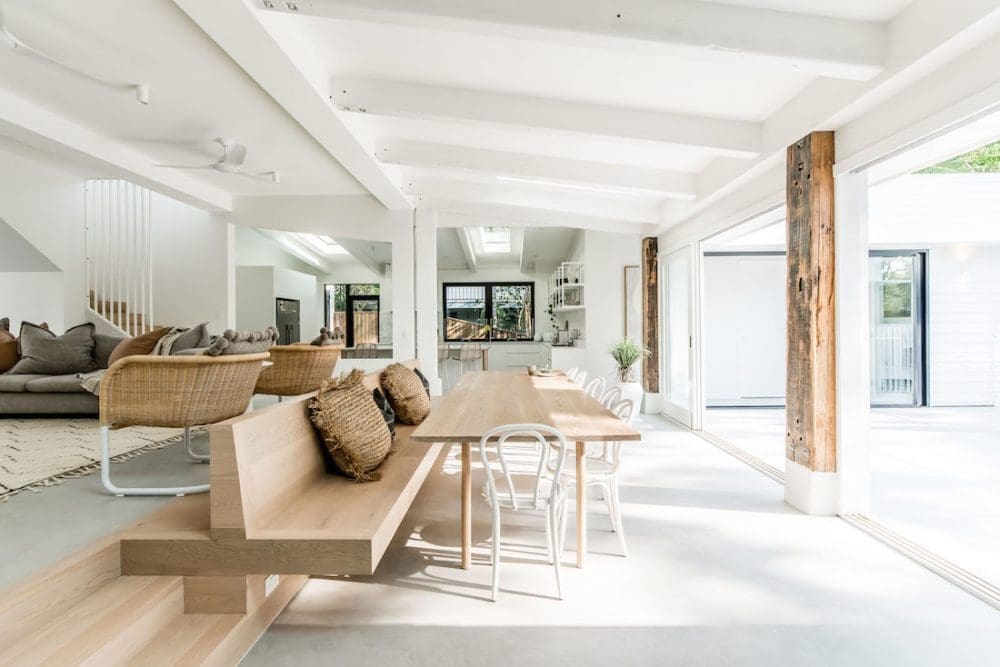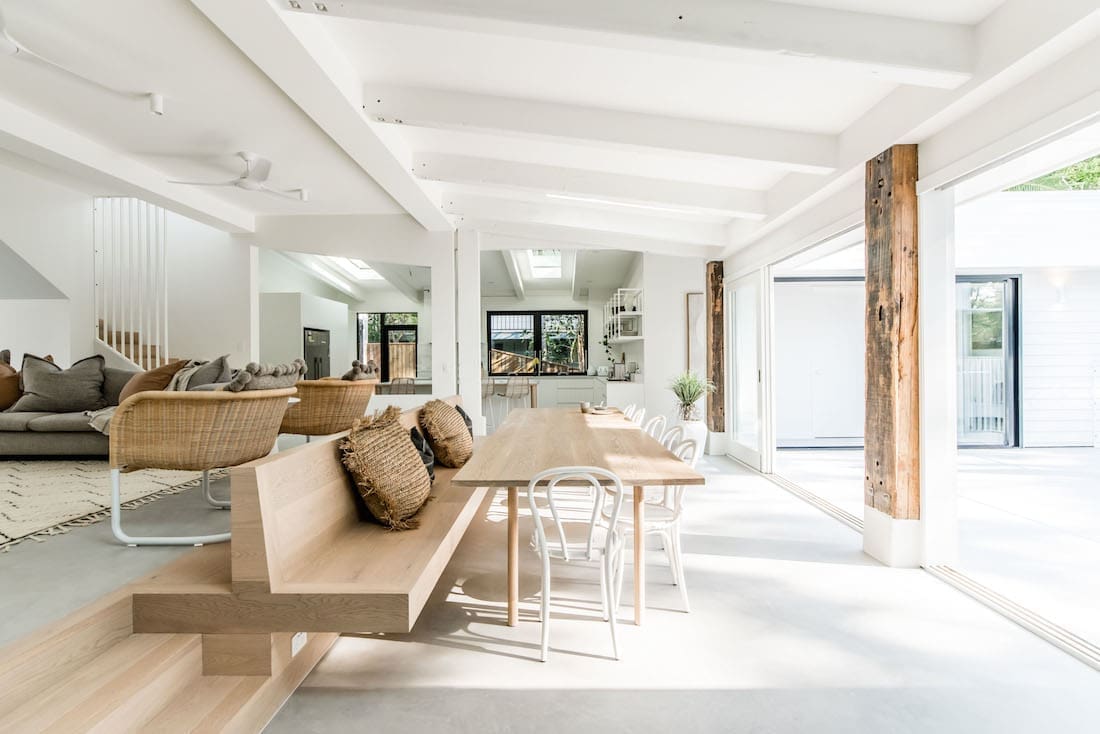 Don't forget to consider hidden costs
Often it isn't possible to know the true cost of renovating vs rebuilding until you do extensive research. This involves getting a building report and pest inspection done. It's common for older homes to need rewiring, a new roof, for foundations to need fixing or to resolve major plumbing issues before renovations can start.
Taking the time to consult with experts on things that MUST be done will help you to have an accurate running tally of the total cost to renovate or rebuild.
If the home needs a minimum of $300k just to bring it up to standard PLUS the cost of the renovation, the decision may be clear to knock down and rebuild.
Consider the age (and appeal!) of your home
What drew you to the home in the first place? Does it have beautiful period features? Or an established garden that you absolutely love?
While the decision to knock down or renovate needs to be based on facts and not emotions, you cannot disregard the value of character homes.
Take some time to write a list of reasons why you purchased the home. Was it street appeal, the layout, another feature of the home you cannot replicate. Or was it simply location, neighbourhood, and proximity to school or work?
This list of the pros of your home can often uncover the answer of whether it's best to knock down and rebuild or renovate.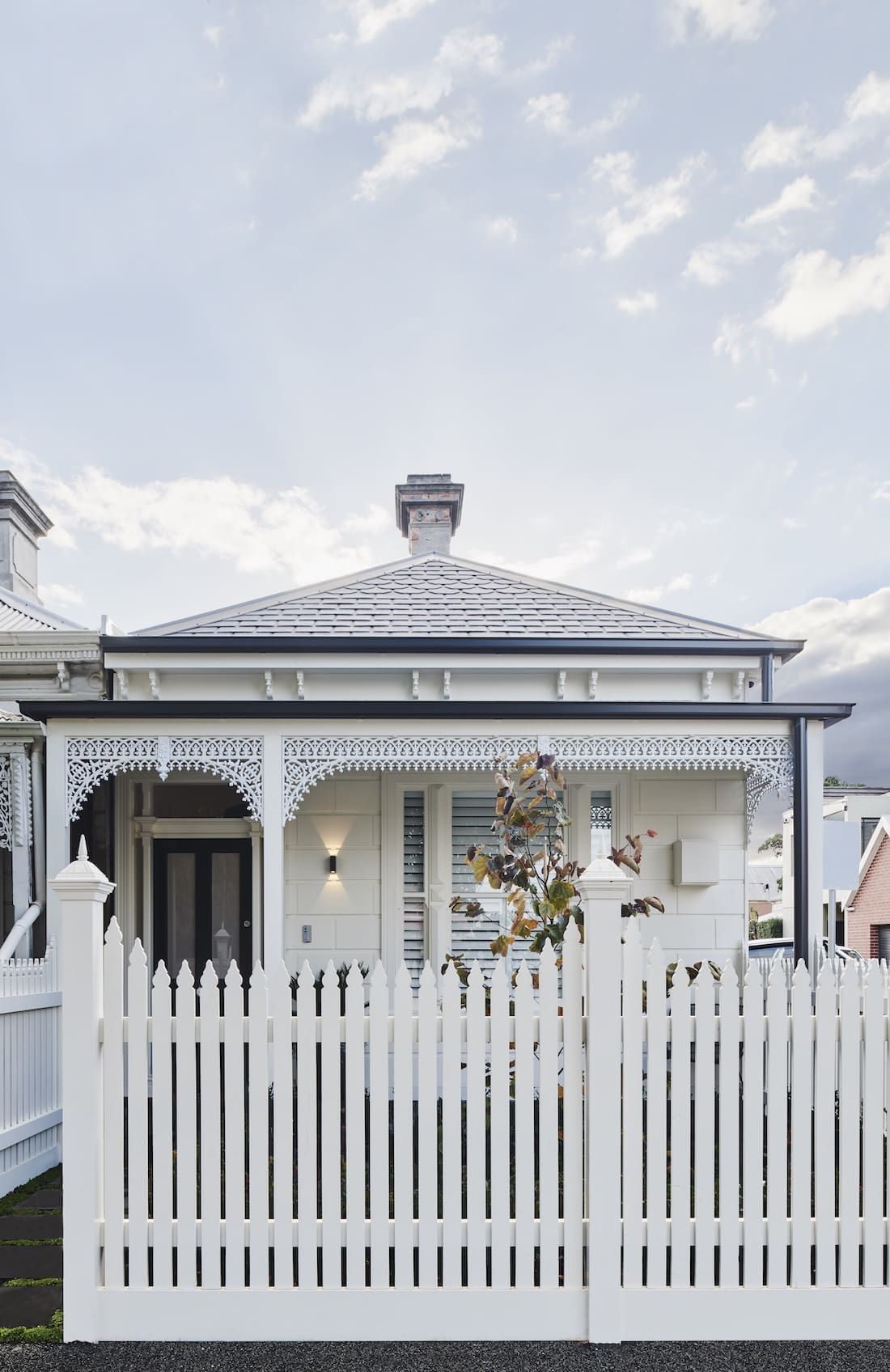 Does your block lend itself better to a knock down or renovation?
Another thing to consider is the block itself. When Gina was deciding between a knock down rebuild or reno, they found the answer when looking at their block. Their small, dilapidated house was set far back on a corner block meaning there was limited ability to extend.
Instead, they used their large block to build their dream home plus a granny flat they could rent out as an investment property. Win win.
Alternatively, perhaps the reason you bought your home in the first place was mainly based on the location of the land rather than the house itself. In this case, you may be happy to invest in your forever home if the location is just right.
What hassle are you willing to put up with to achieve your dream home?
While renovating over rebuilding can save you the cost of finding alternative accommodation, you need to ask yourself what hassle you're willing to put up with? Using a camping table with a microwave as a temporary kitchen while your new dream kitchen is being installed isn't for everyone. Especially when you have children living at home.
Renovations are messy, disruptive and invasive. Fact.
And if you decide to take on many of the renovations yourself, this adds a whole other dynamic to the situation.
So before deciding whether to renovate or rebuild, it's important to be real with yourself. Ask yourself what sacrifices you're willing to make to achieve your dream home and what the impact of these will be on you and your family.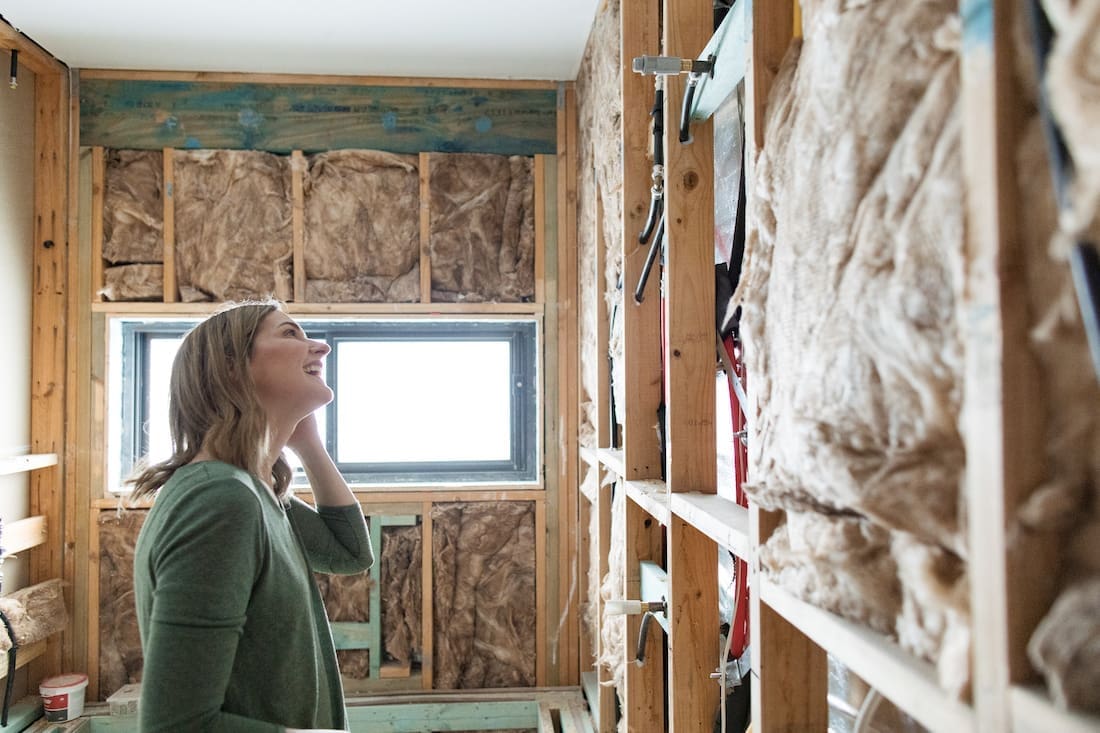 Take into account market conditions
Finally, it's also important to take into account market conditions. Especially at the moment!
With interest rates set to rise, you may not be as comfortable (or able) to loan as much money as you initially thought to complete your project. Reassess your budget based on current information (cost of building has increased by over 20% in recent years) and projections of where the economy is heading. Also ensure you have at least a 15% buffer on this number.
You've probably also heard that sage advice to not overcapitalise on your property. Overcapitalising is when you spend more to rebuild or renovate than the market value it adds to your home. Unfortunately, none of us can see into the future so should you need to sell your home unexpectedly, you want to make sure you won't make a loss after all the hard work you've put in!
Hopefully these top things to consider help you with the decision of whether to knock down your existing house and start again, or renovate what is already there. Do you have any other tips or suggestions to add to the list? Or perhaps you recently undertook a knock down rebuild or major reno? Tell us about it in the comments below.